Using Defined Fields In VDM (Filter Criteria - FSGS)
Trouble seeing the images? Right click on images and open in new tab to enlarge or zoom in on the page (Ctrl + mousewheel).
In this article we provide information and steps on using defined fields for filter criteria in VDM.
Why Use Defined Fields?
Defined fields can be used as filter criteria. If users have been set up in WebReports you can apply / do data restrictions based off user defined fields or return the field in the columns to do additional work.
Where Can You Use Defined Fields In VDM?
Defined Fields can be returned in the views data (detail, FR, Visualize, etc.) or as filter criteria in the FSGS.
Video Tutorial:
Steps To Use Defined Fields In VDM (Filter Criteria - FSGS).
1. Open or create a view in VDM.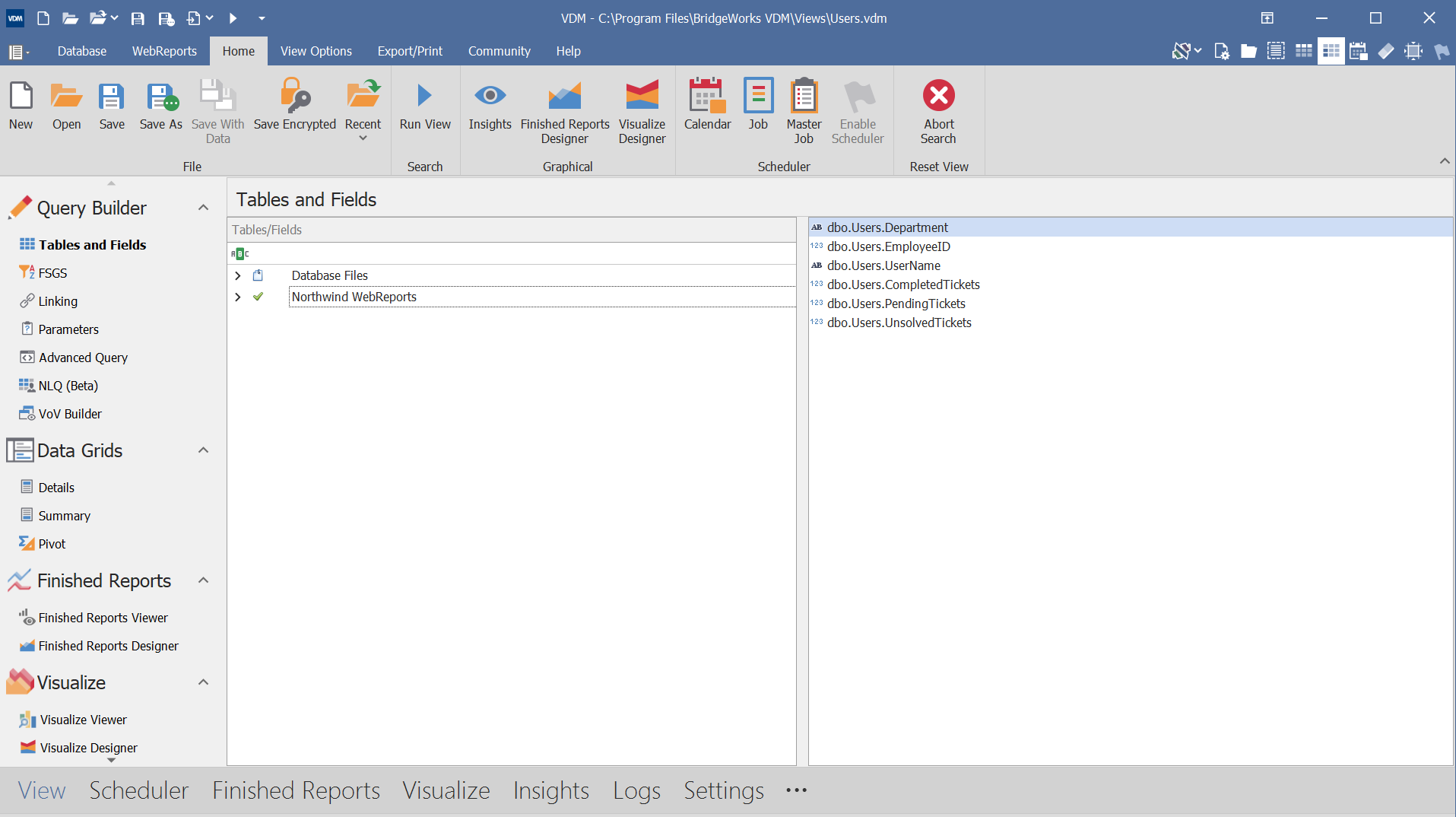 2. Click FSGS on VDM's main screen.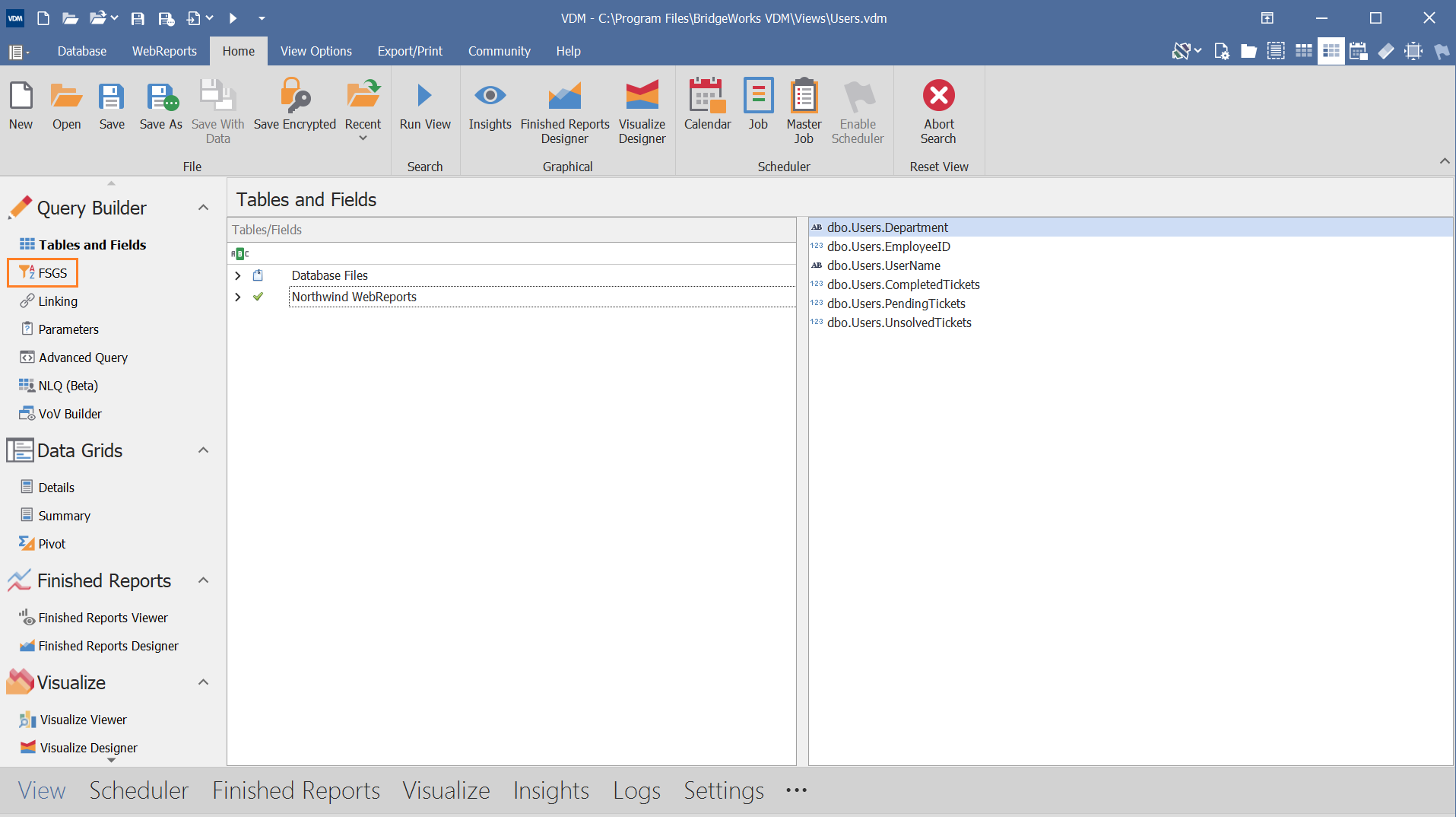 3. Select a field to filter on.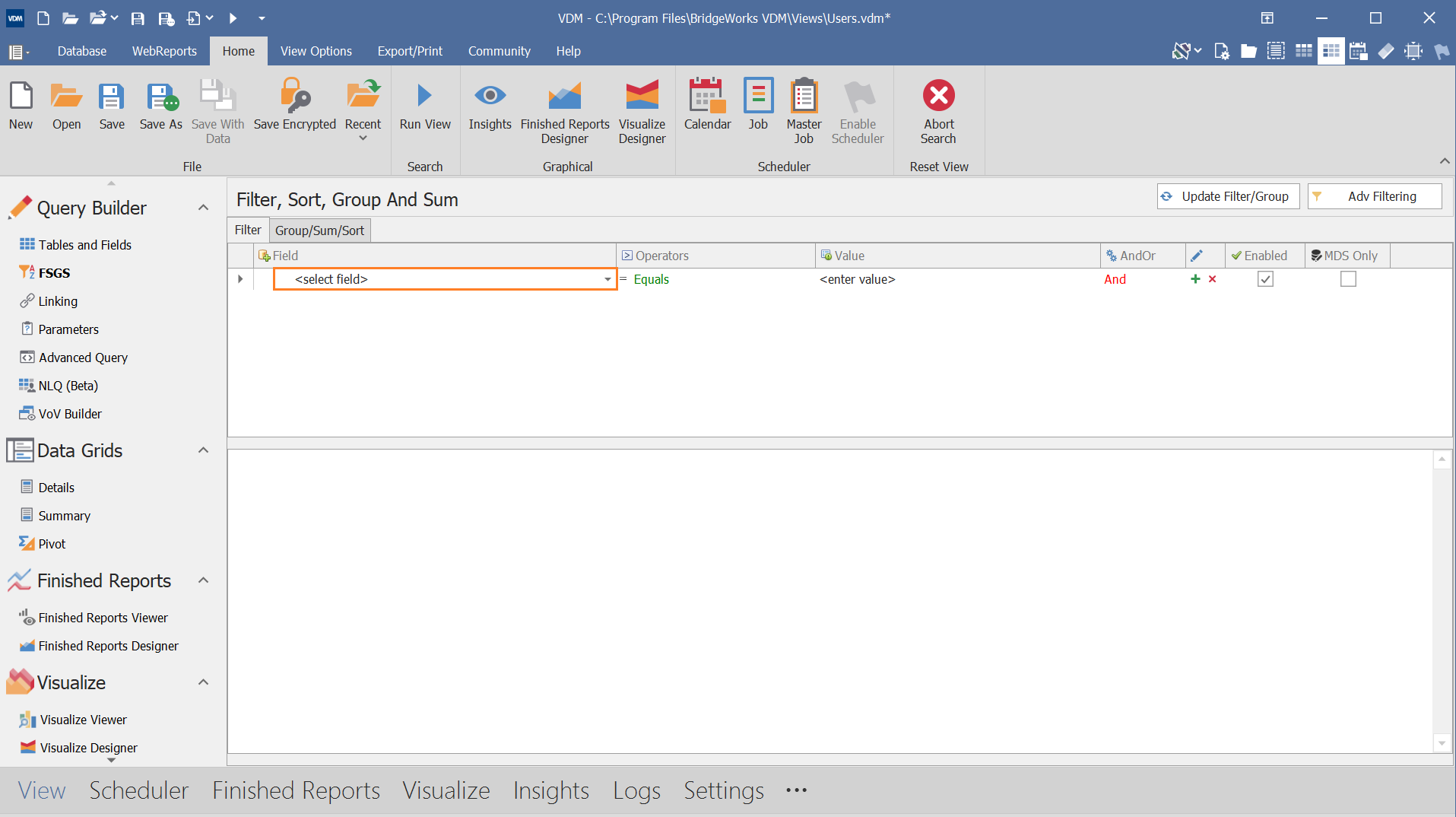 4. Expand the drop down for Value.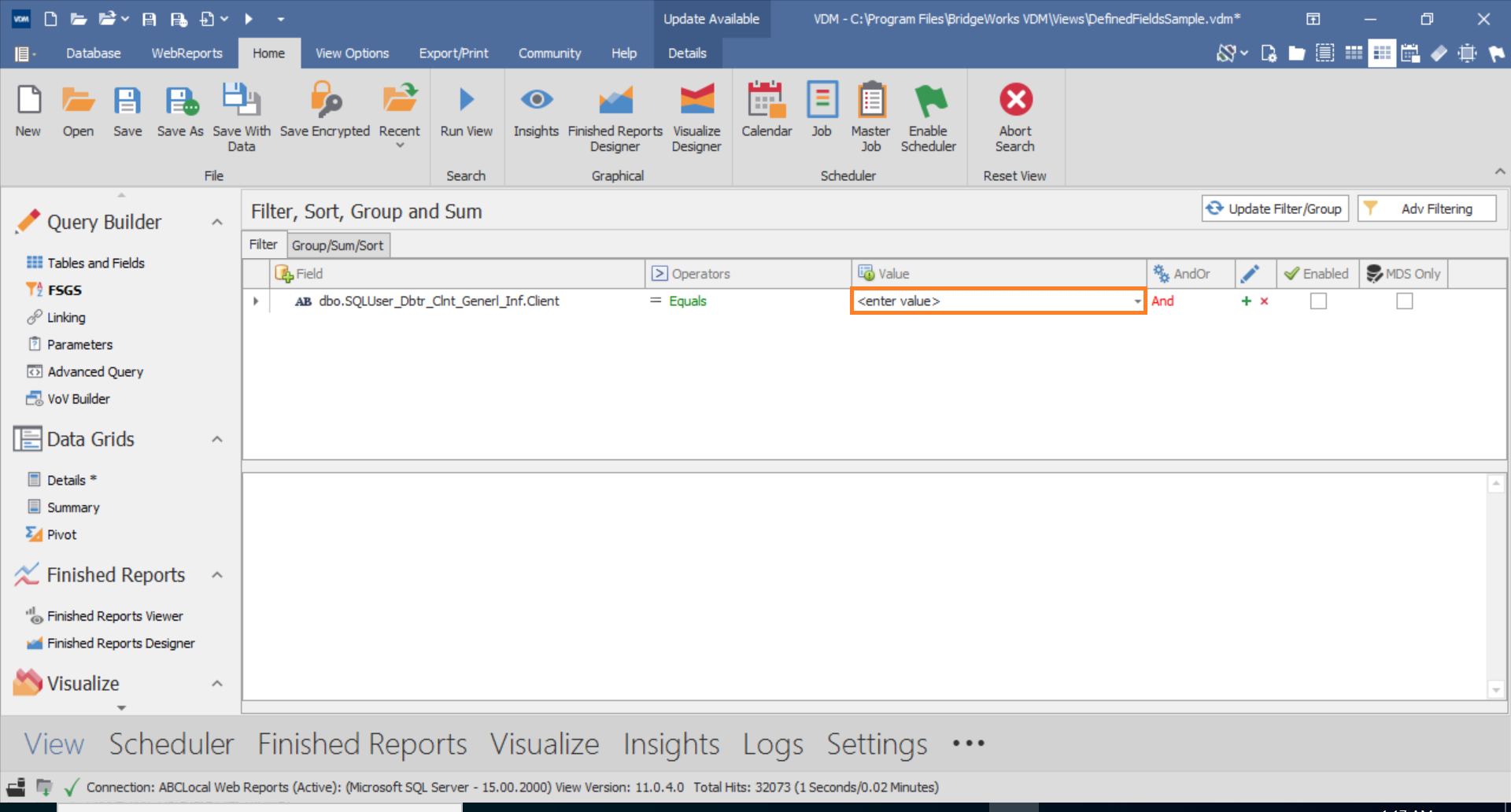 5. Expand the Defined Fields section.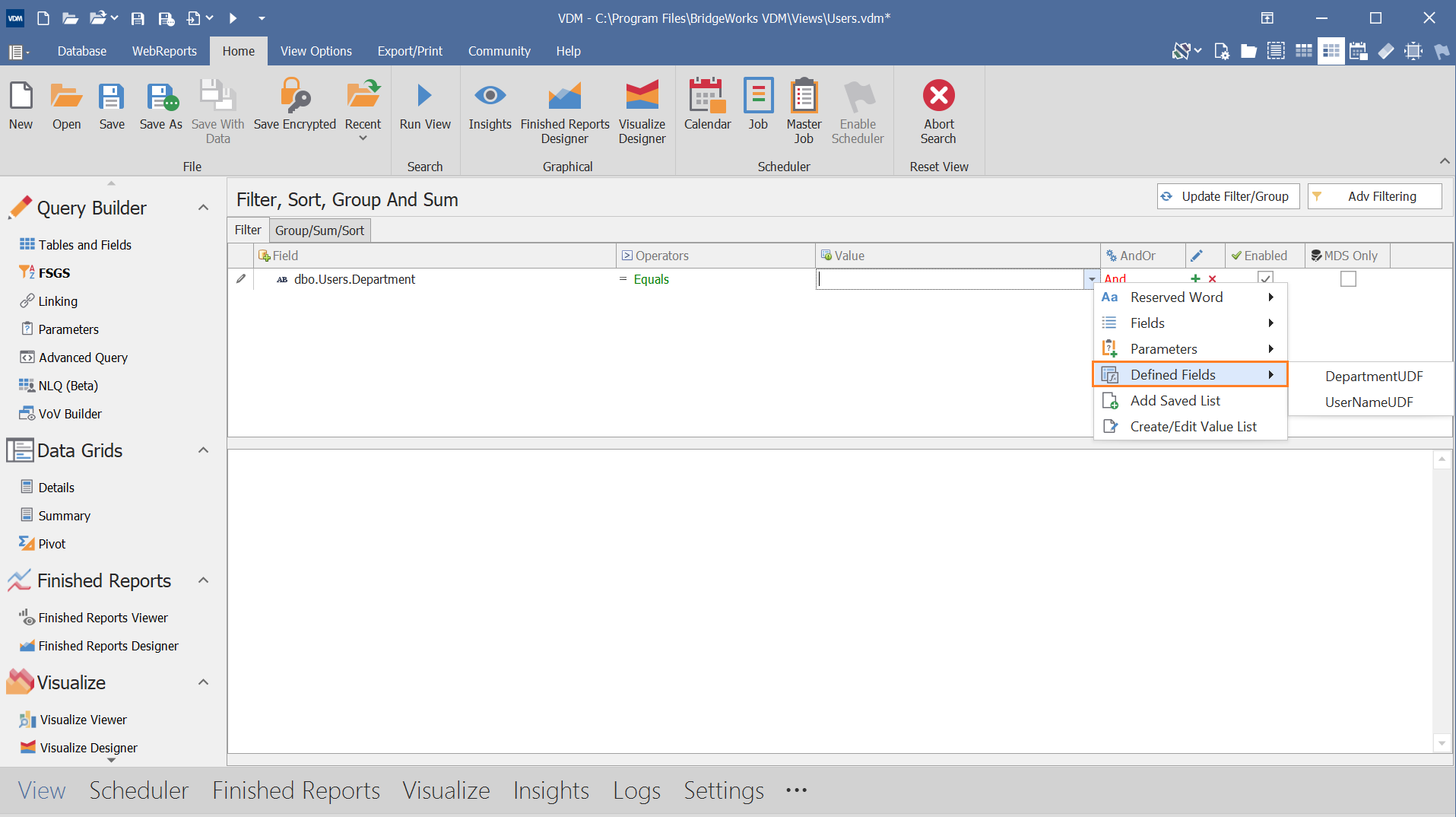 6. Select the defined field you want to use for the filter.