IIS_IUSRS Full Permission
Trouble seeing the images? Right click on images and open in new tab to enlarge or zoom in on the page (Ctrl + mousewheel).
Article Goal: Give the IIS_IUSRS account full permissions in the assets folder properties.
In this article we provide the steps needed to give the IIS_IUSRS account full control to the WebReports assets directory.
Where Can You Change Permissions?
You can change the permissions for the IIS_USRS account in the properties of the assets folder.
Assets directory path: C:\Inetpub\wwwroot\wwwroot
Steps To Change Permissions
1. Browse to the wwwroot directory (can copy paste from above).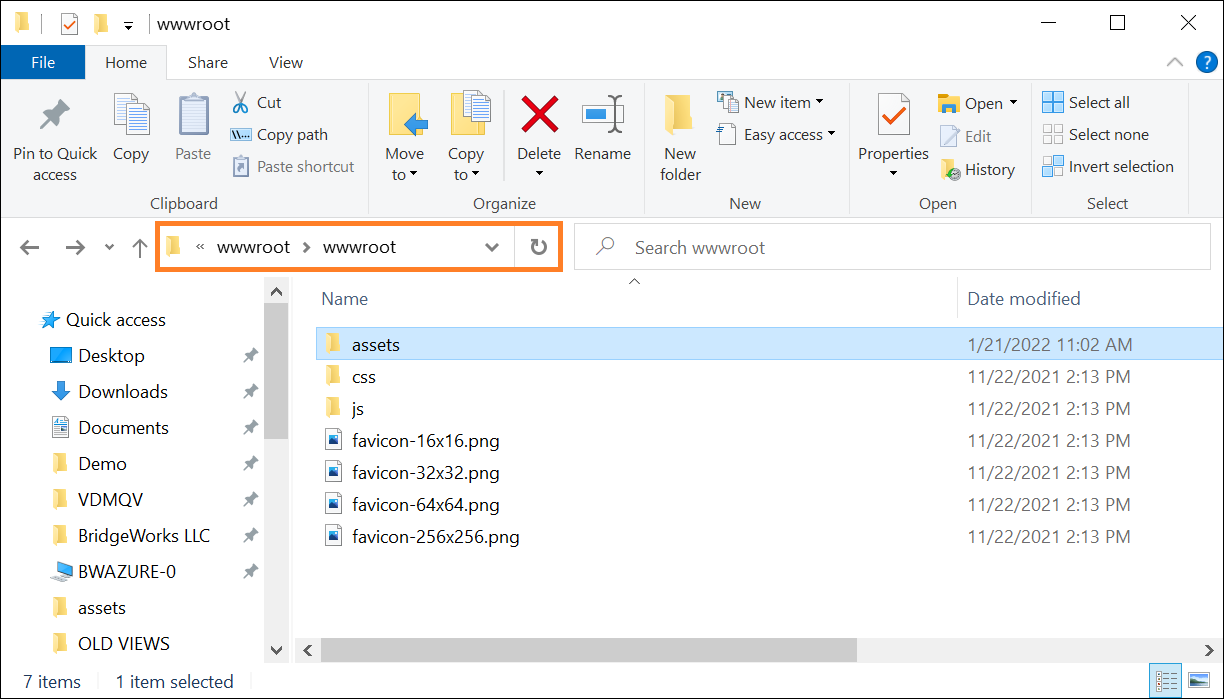 2. Right click on assets and select Properties.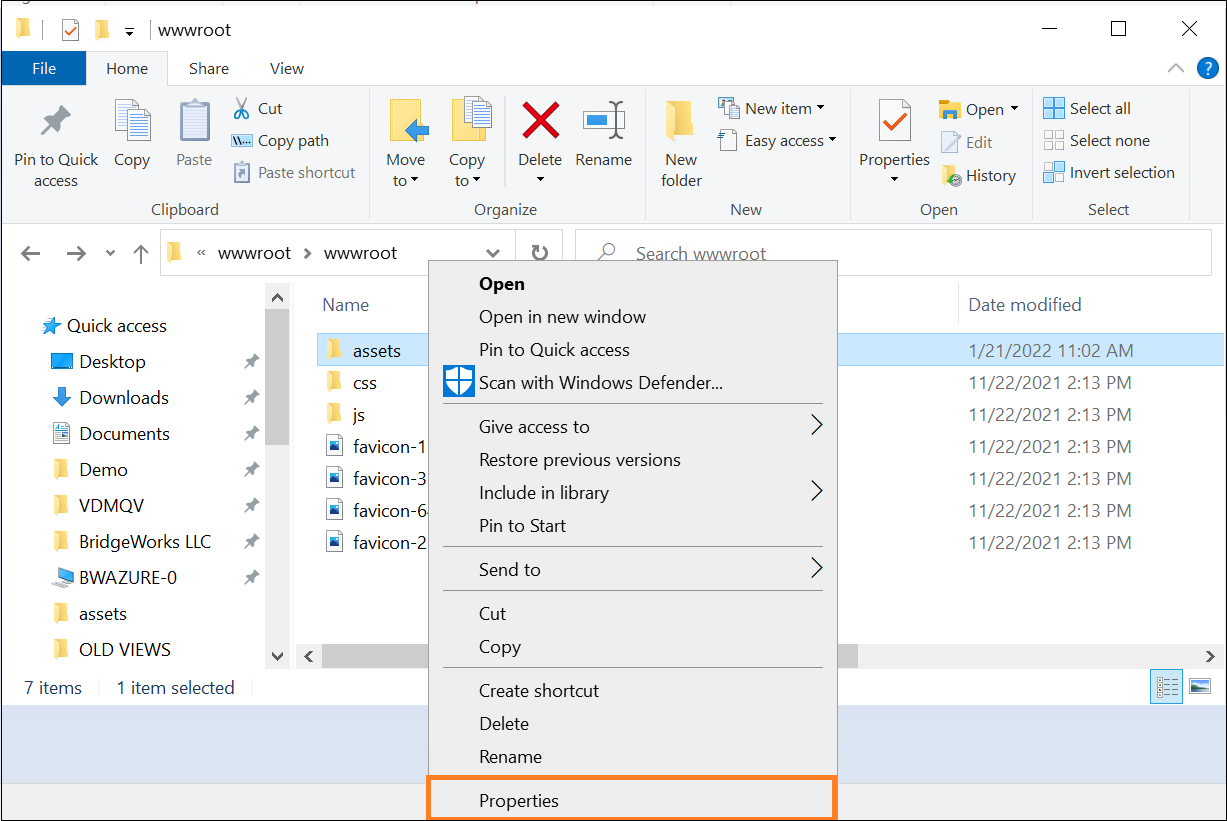 3. Select the Security tab then click Edit.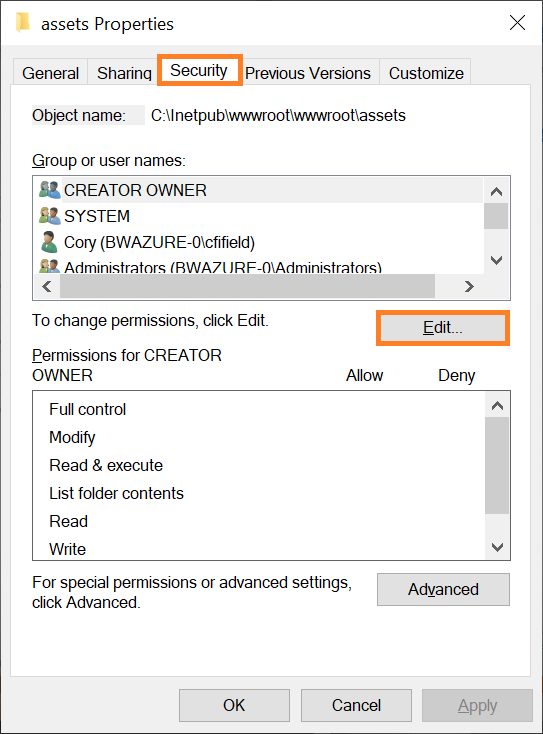 4. Click the Add button.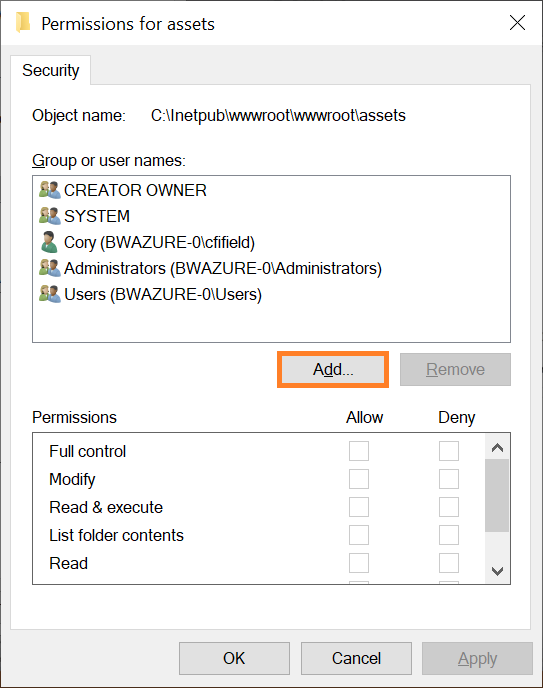 4. Type IIS_IUSRS in the bottom box, then click Check Names, then click OK.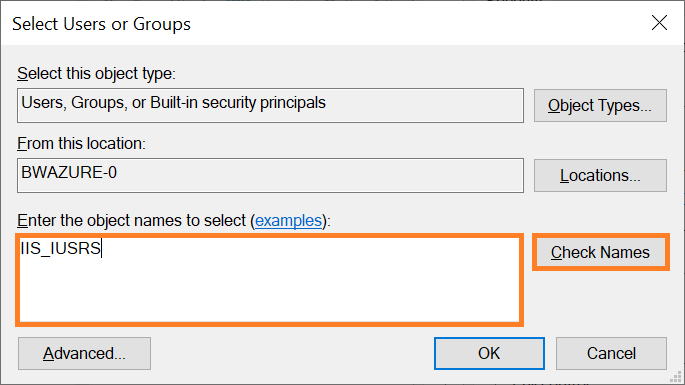 5. Give the account full permission to the assets folder.