Troubleshooting - Diagnosing Web Reports Challenges
Trouble viewing images? Click on them to enlarge.
If you are experiencing any issues with Web Reports this article will serve as a guideline to help diagnose the challenge.
Steps To Diagnose Your WebReports Challenge
1. Log in to the WR Server.
2. Launch VDM.
3. Check the WebReports logs by clicking on Logs and then the Web Reports Logs tab. Logs contain information such a versioning, system resources, etc.
NOTE: You made need to adjust the days of logs before hitting the Refresh button in order to capture any issues that occur prior to the current day.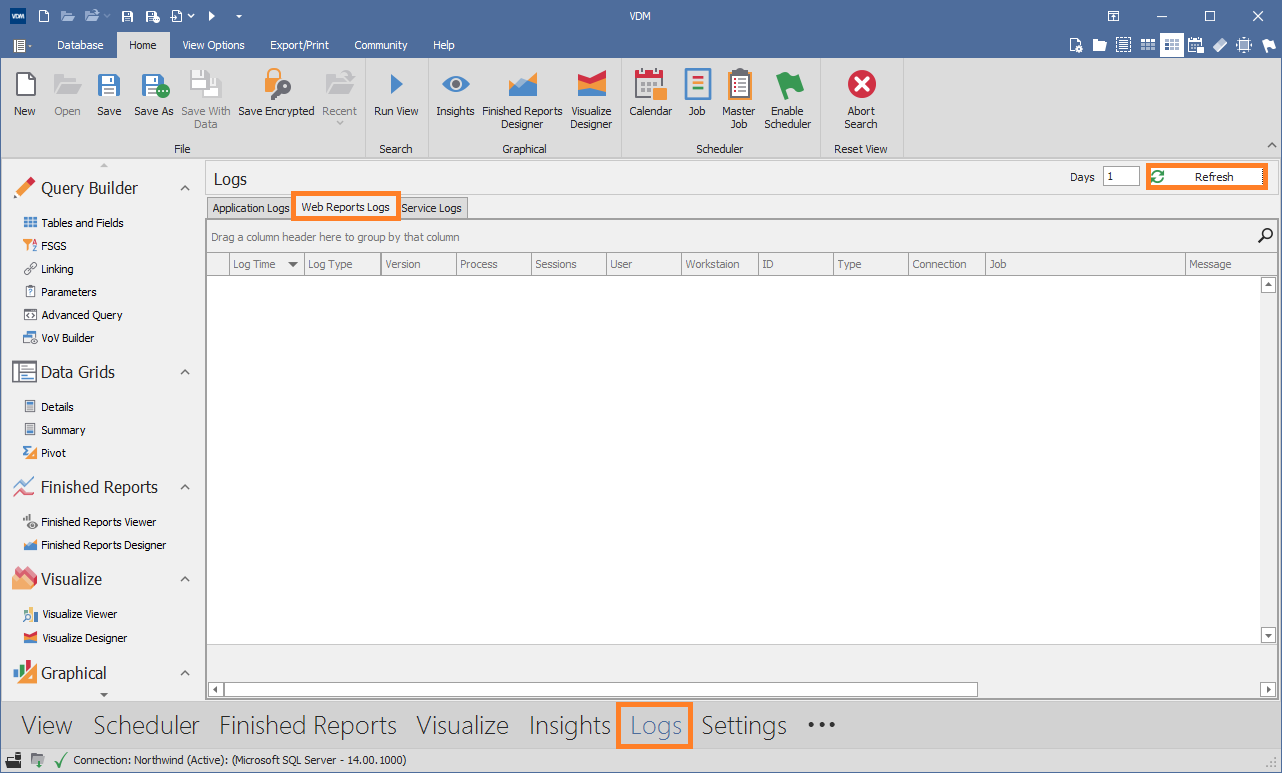 4. Review the logs for errors / warnings / other indications that something is not running correctly. (Check articles below for assistance with reading the logs.)
5. Open a support ticket with our Support Email and attach the relevant logs.
Support Email: support@bridgeworksllc.com
Useful Articles for understanding logs:
- Logs Overview: Provides an overview of the logging.
- How to Check Logs: Provides an explanation of where to find the logs in VDM and File Explorer.
- Navigating the Logs: Offers powerful methods to make reading the logs easier and more efficient.