Troubleshooting - Blurry Charts
Trouble viewing images? Click on images to enlarge.
The Problem: I am adding charts to my Finished Report and they look blurry after being exported.
The Solution:
VDM by default will convert images to Jpeg when exporting to PDF. Disabling this option will help increase the image quality when exporting.
1. Inside Finished Report Designer select the XtraReport Report
Selecting XtraReport by clicking outside the report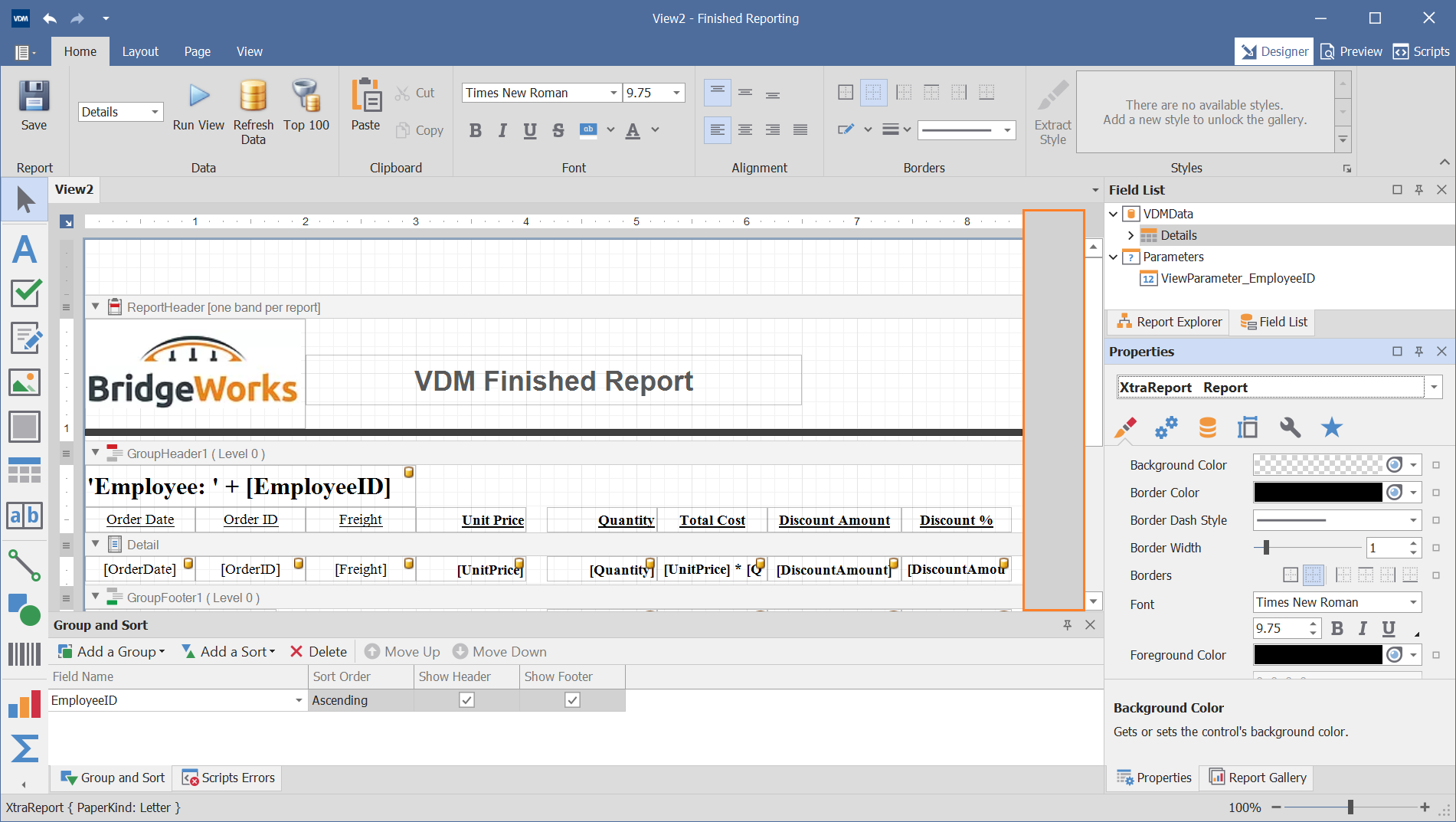 Selecting XtraReport Report using properties drop down menu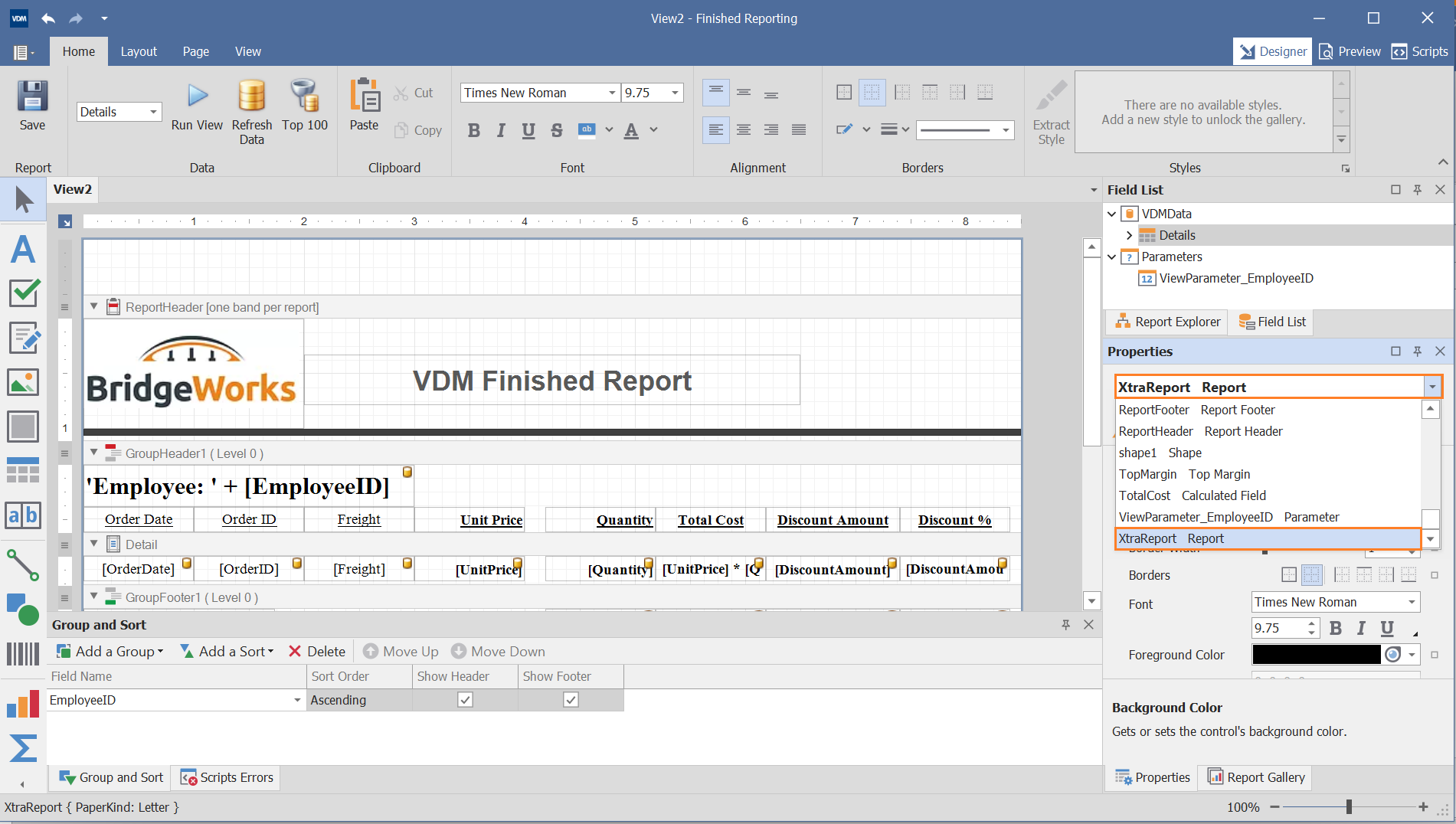 2. Select the Behavior properties (Blue Cogs Icon)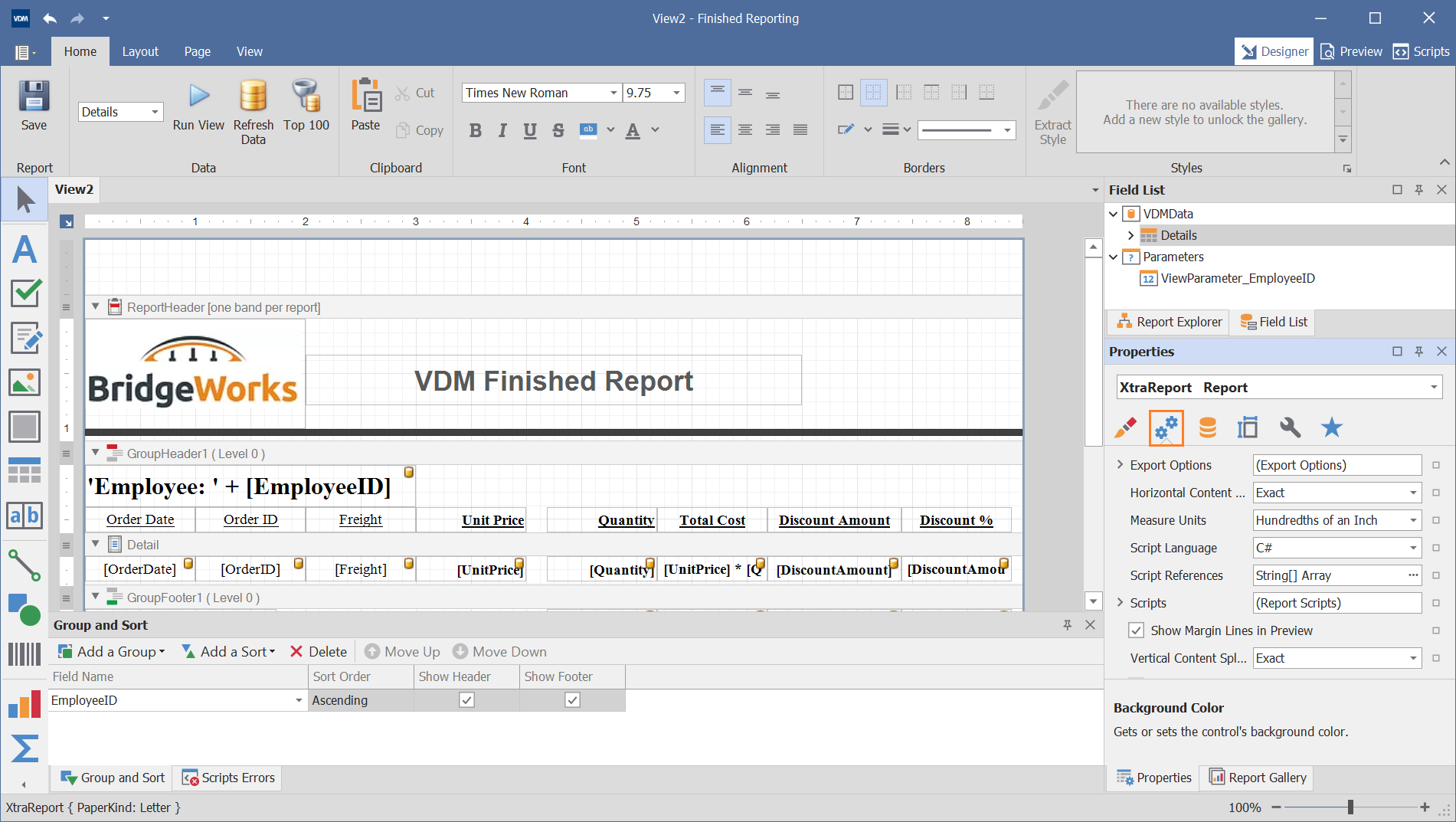 3. Expand Export Options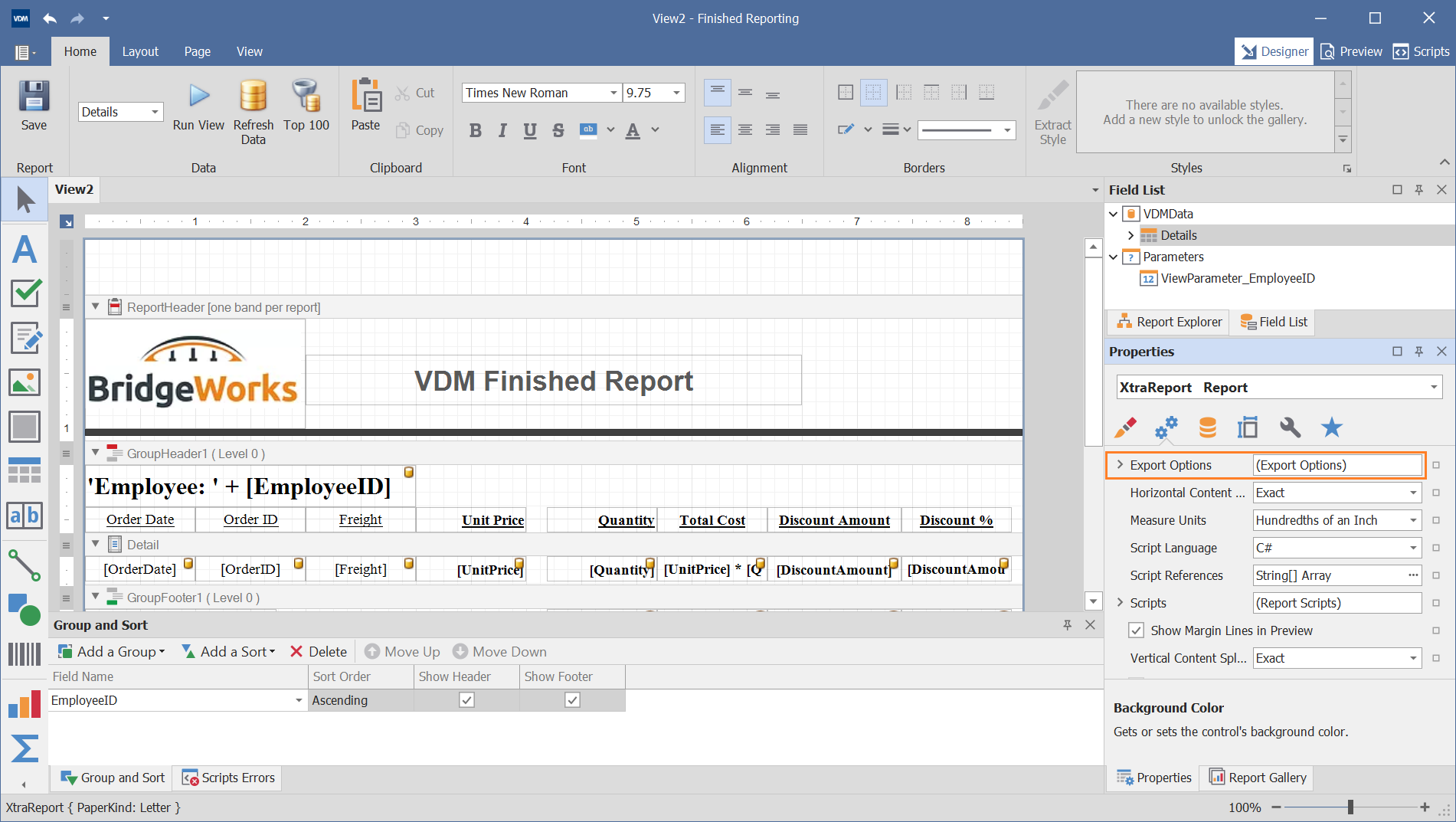 4. Expand PDF Export Options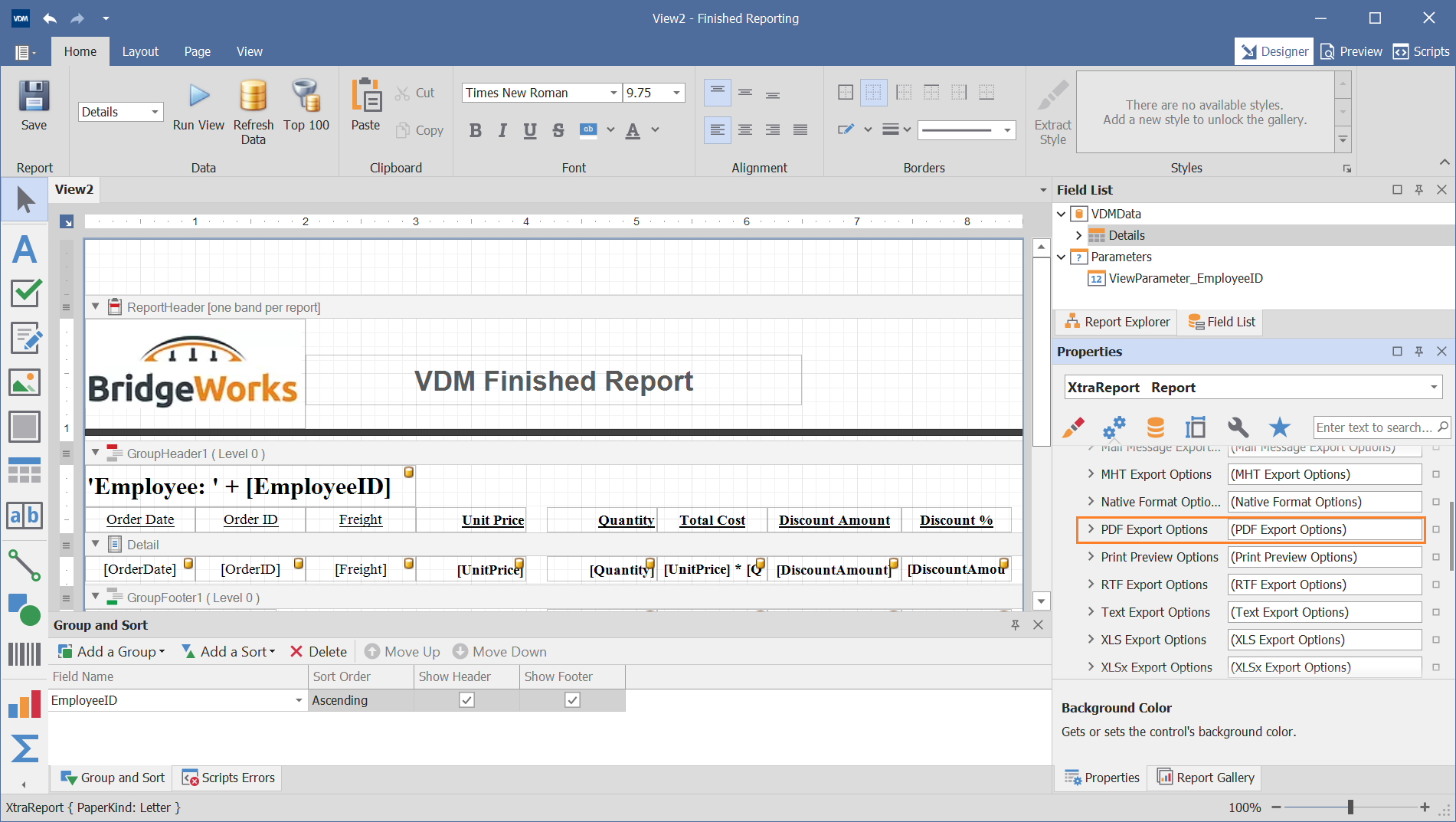 5. Uncheck the Convert Images to Jpeg property