Troubleshooting - Advanced Query Not Working
Trouble viewing images? Click on images to enlarge.
Problem: I have a SQL query that works fine until I try use it inside of VDM.
The Solution:
1. Are you pasting it into the Advanced Query section of VDM's Query Builder?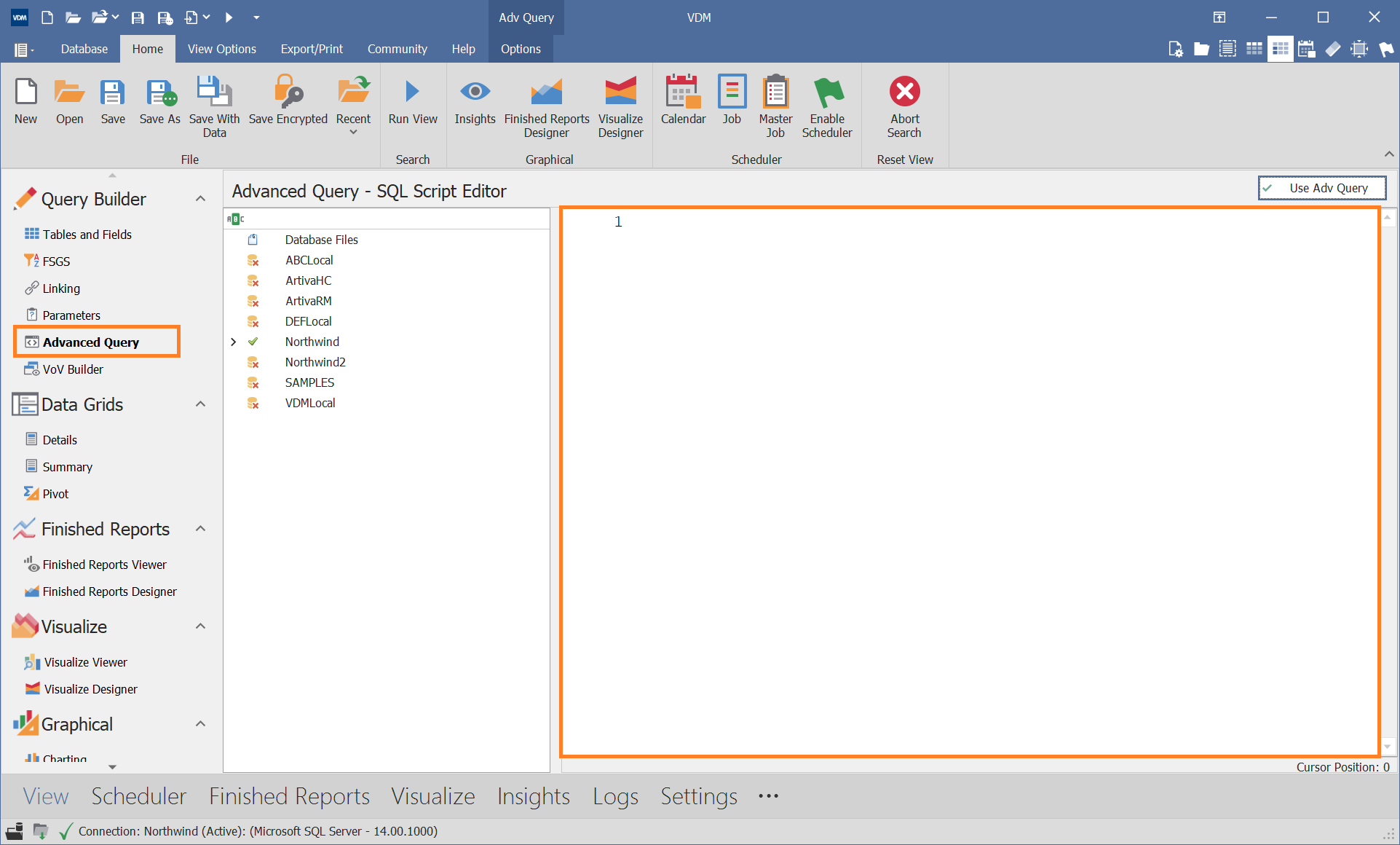 2. Is the Use Adv Query button turned on? Once enabled VDM will tell you that Advanced Query is enabled.