Troubleshooting - How to Check My Version of VDM
Trouble Viewing Images? Click On Them To Enlarge.
If you are unsure how to check if you are running on the most recent version of VDM, this article will help you clarify what version is the most recent and what version you are on. It is important to keep in mind the version of VDM you are running, as you can see complications if you are trying to use a View that has been created in a newer version on an older version of VDM.
Example: View Version 10.0.41.0 running on Version 9.1.6.0 of VDM would cause complications.
In order to find the most recent release of VDM, check out our release notes here.
How To Check Your Version Number Inside VDM
1. Open VDM.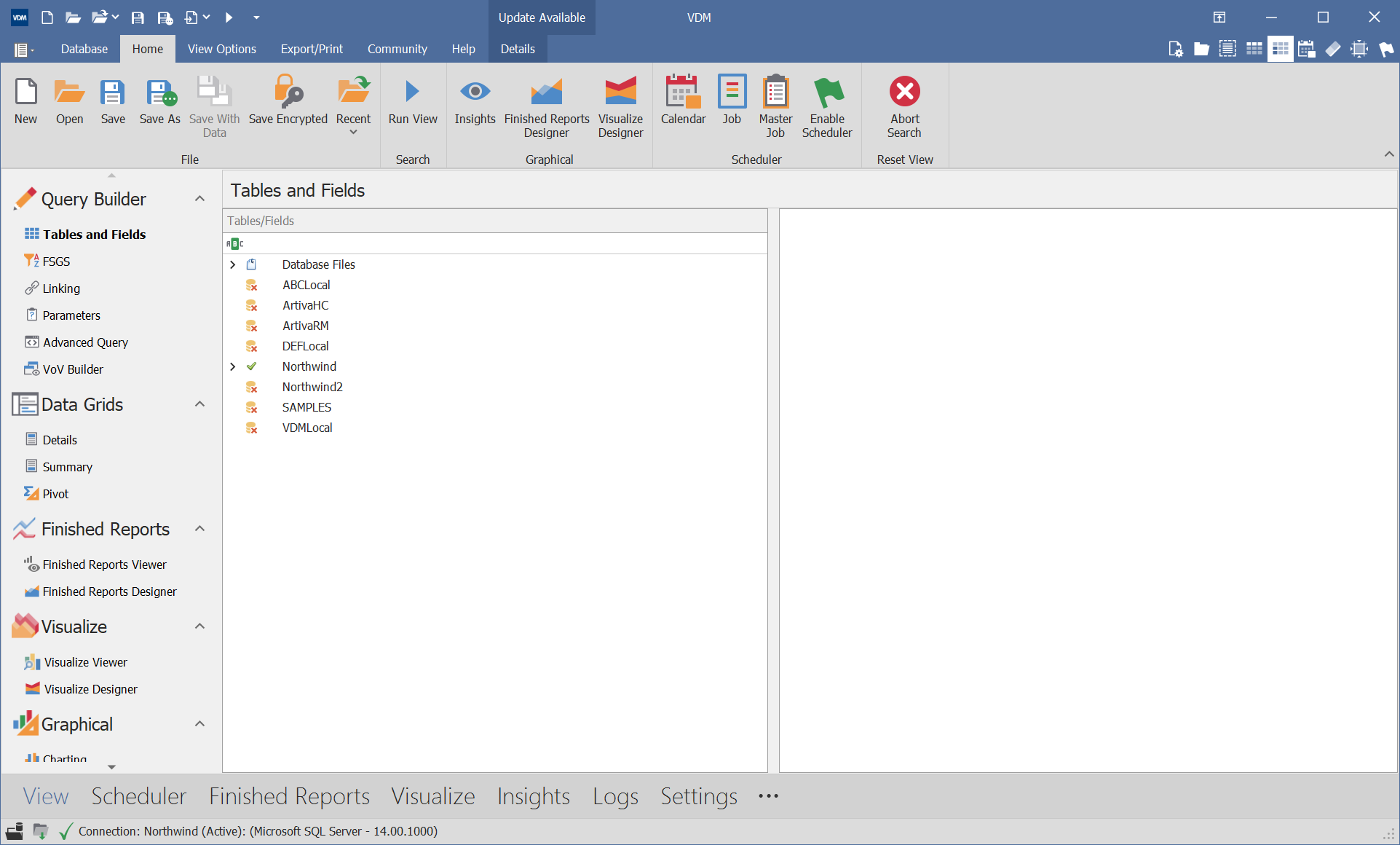 2. Check if the Update Available notification is there.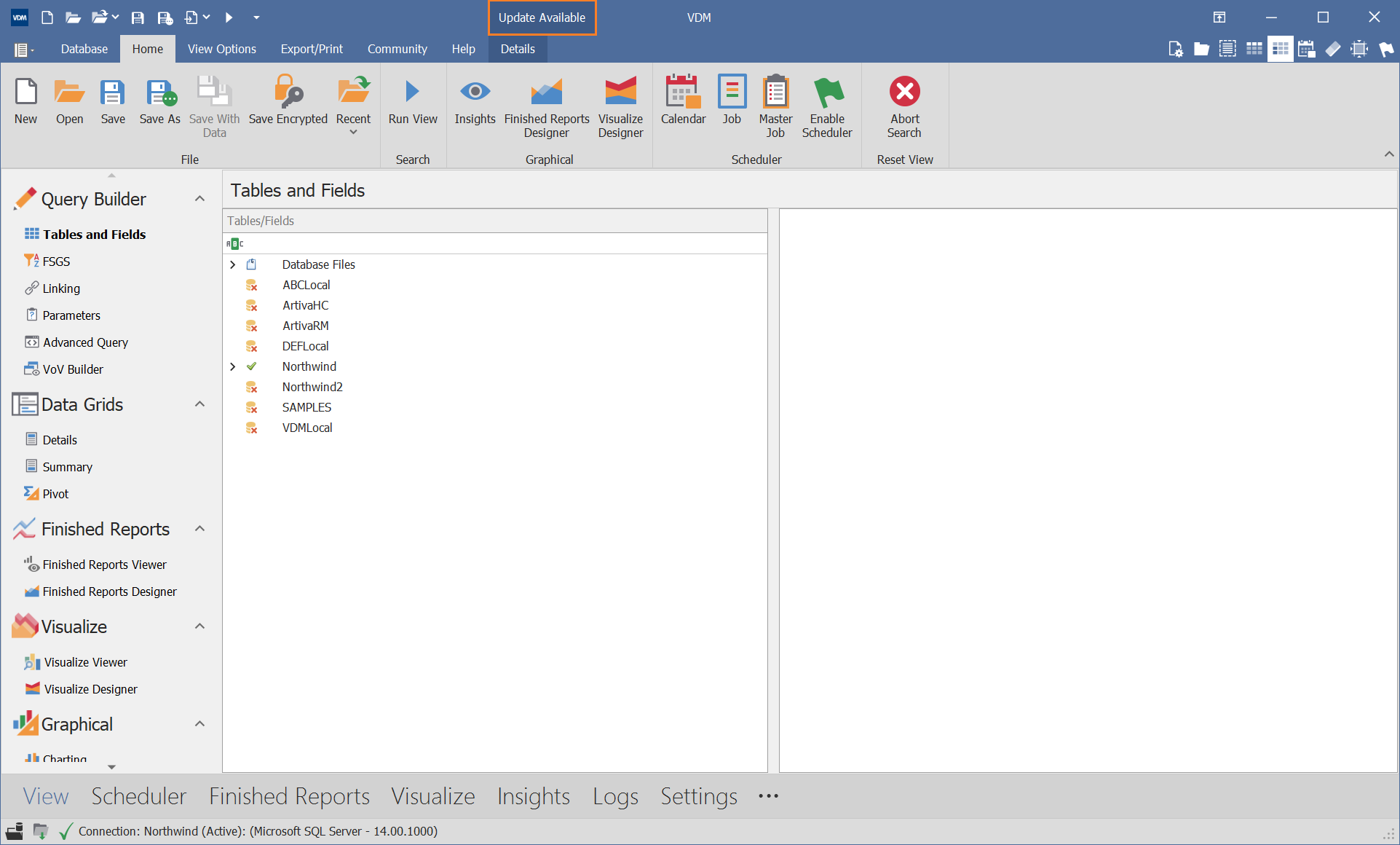 3. Click on Help.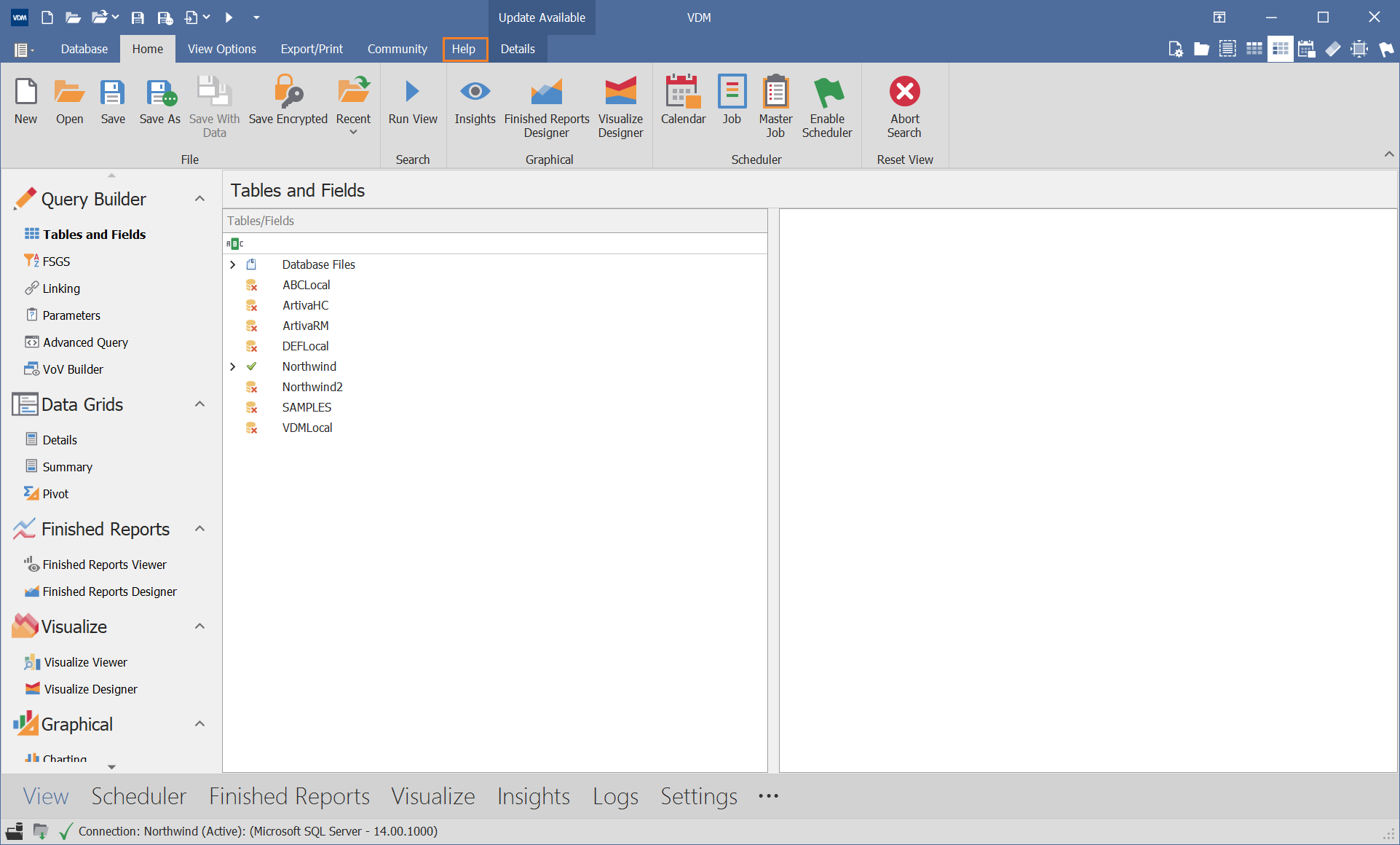 4. Click the About button.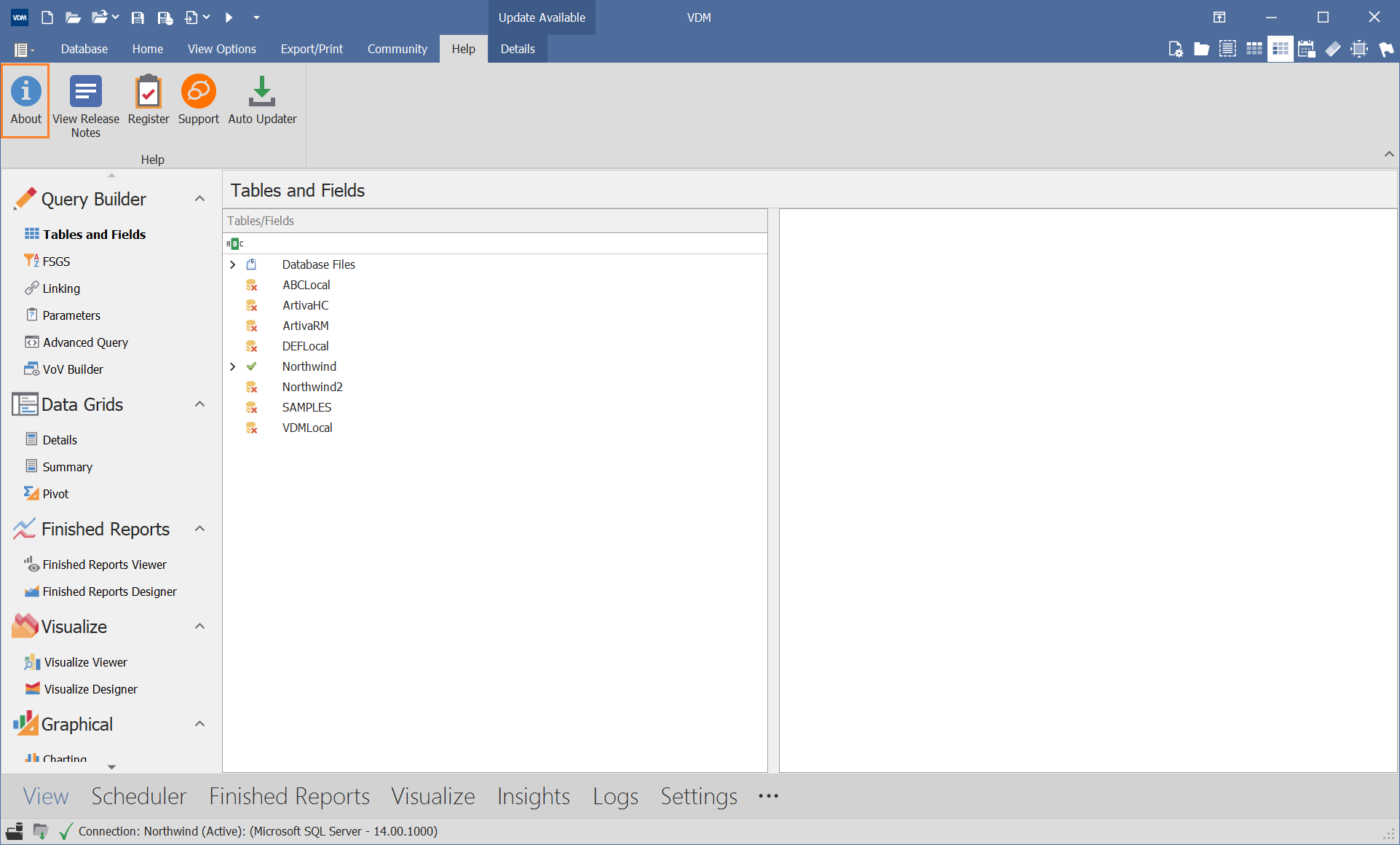 5. Compare your Version Number with the latest release notes.