Trouble Viewing Images? Click On Them To Enlarge.
When using VDM, in order to understand the big questions like what, why, when and where, for any question regarding VDM, the Logs are going to be the best place to go. The Logs will keep track of everything that happens inside VDM. In this article we will cover checking the Logs inside VDM, as well as using the File Explorer.
We recommend checking out our Log Overview Article to get a better understanding of what is being presented in the Logs.
How To Check Logs Inside VDM
1. Click on Logs located at the bottom of VDM's Main Screen.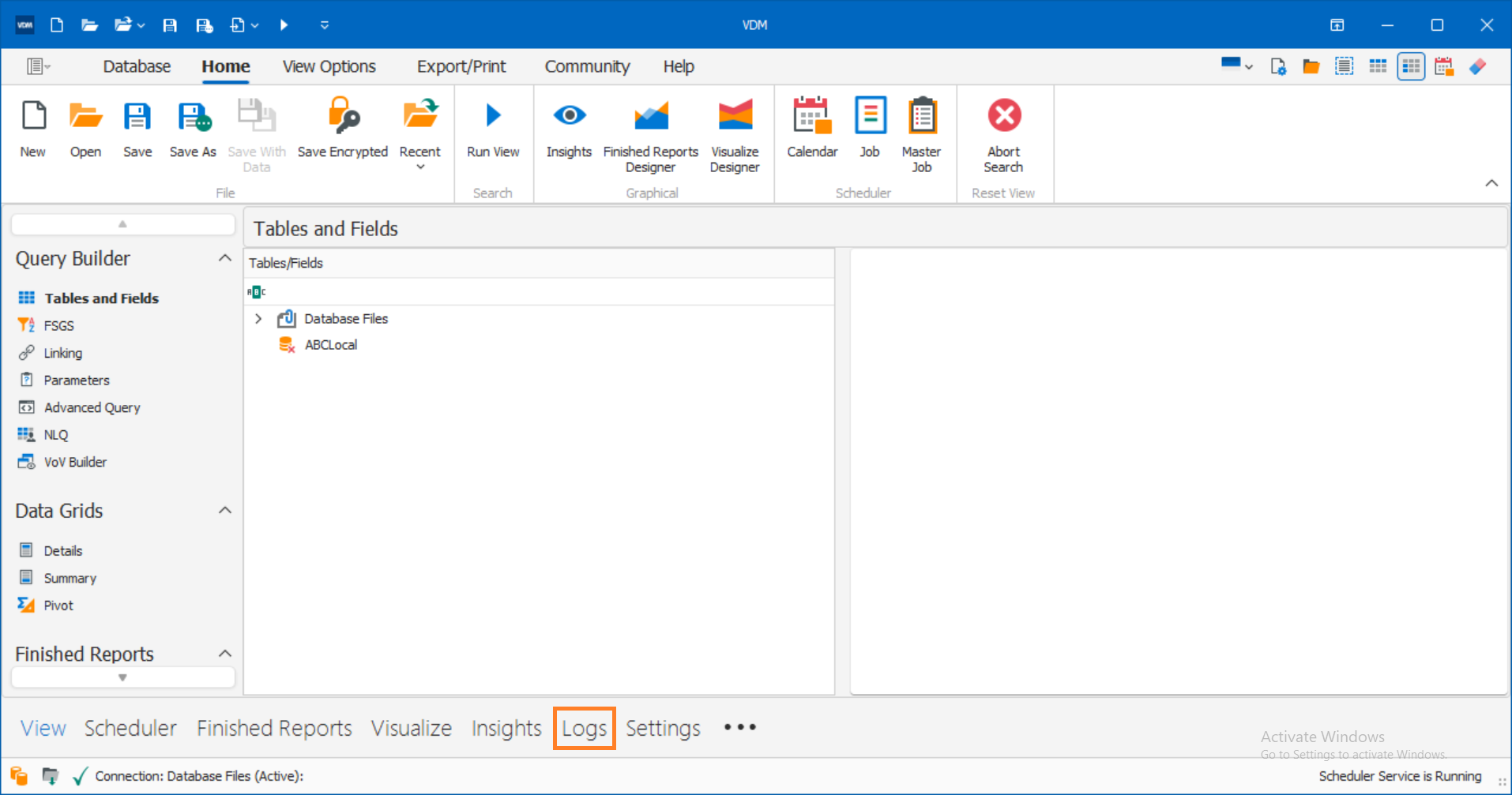 2. Choose which logs you wish to view. (Application / Service)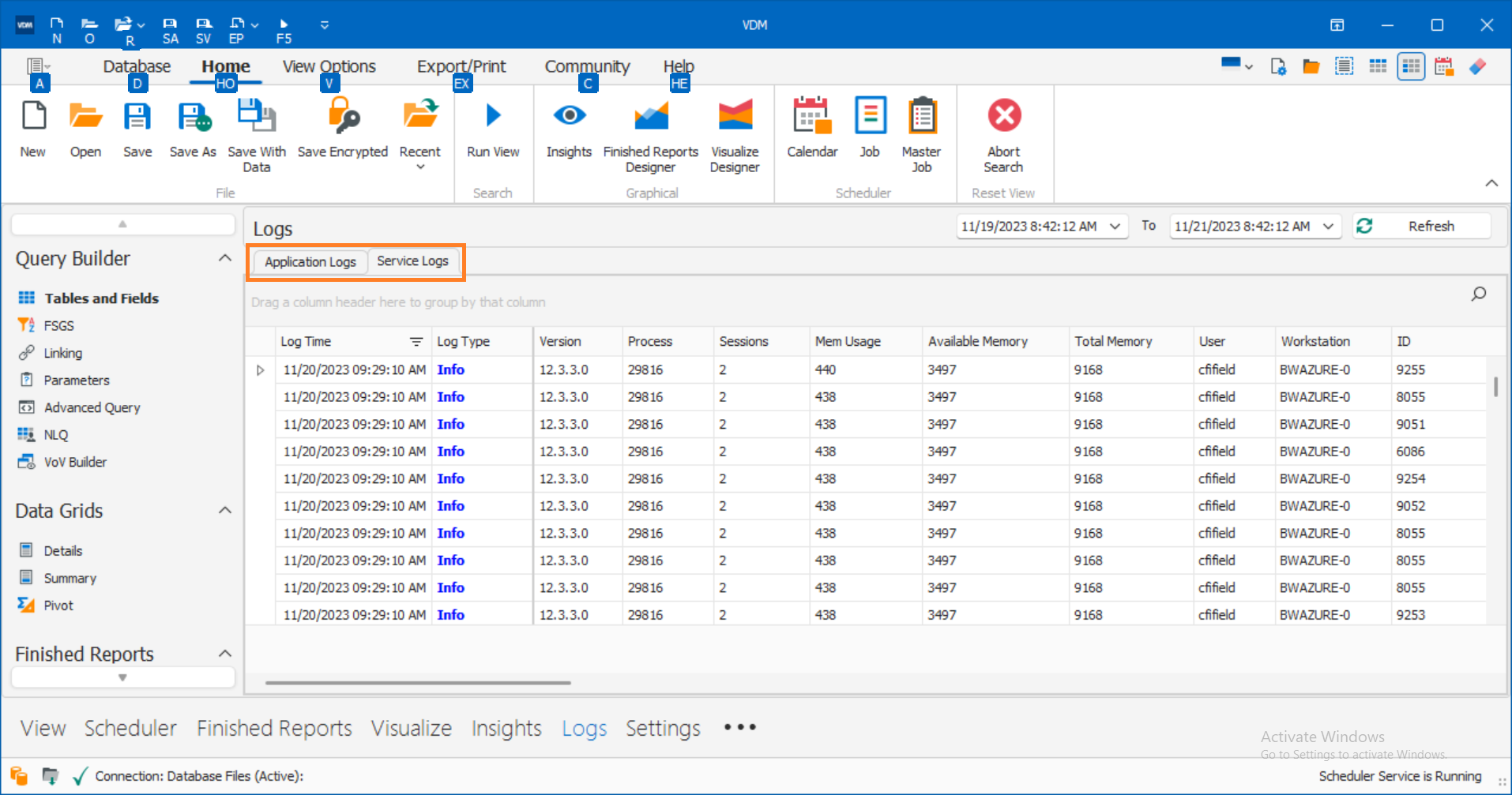 3. Click the Refresh button to refresh the Logs.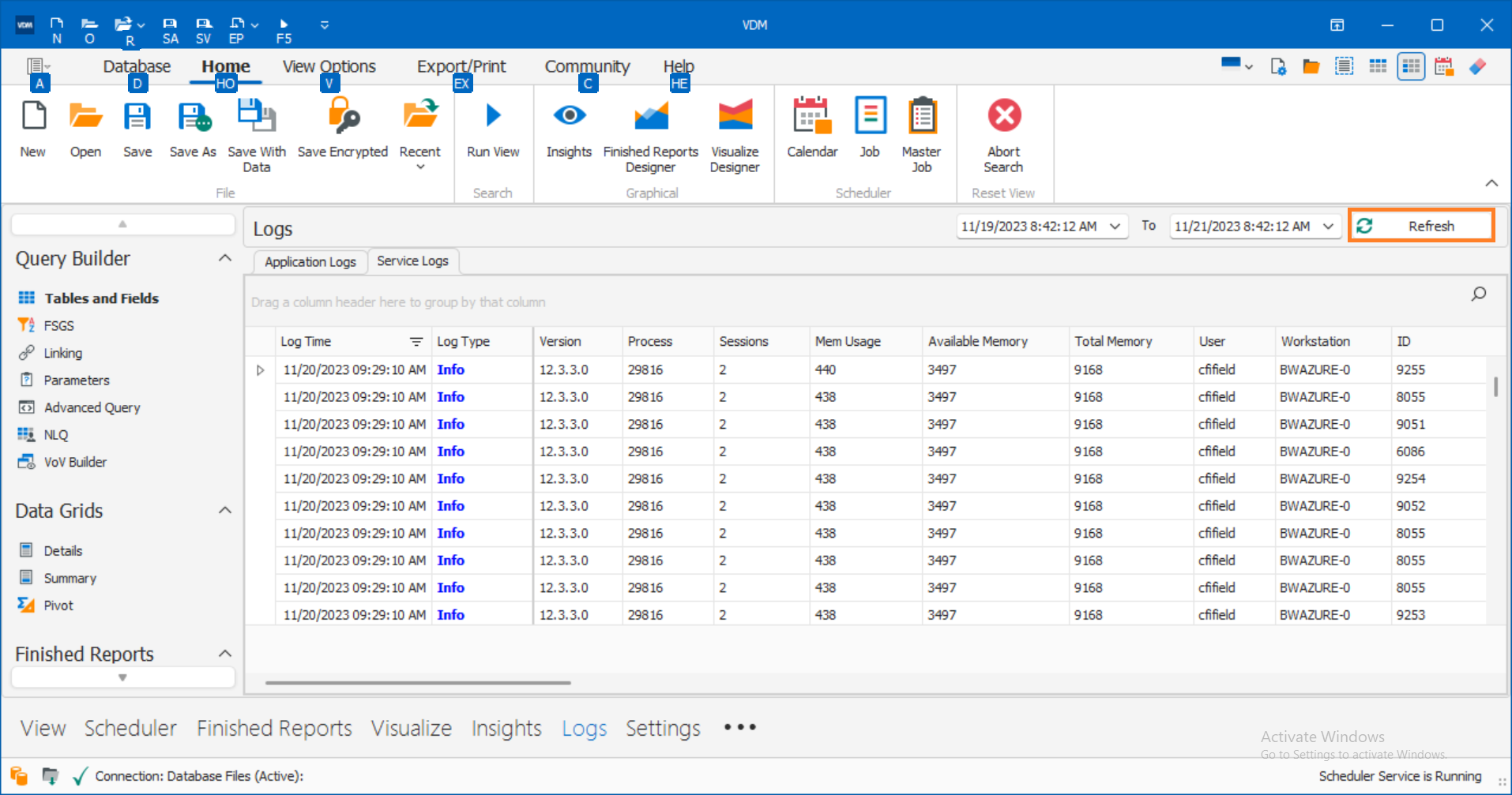 4. Examine the Logs for information you are looking for.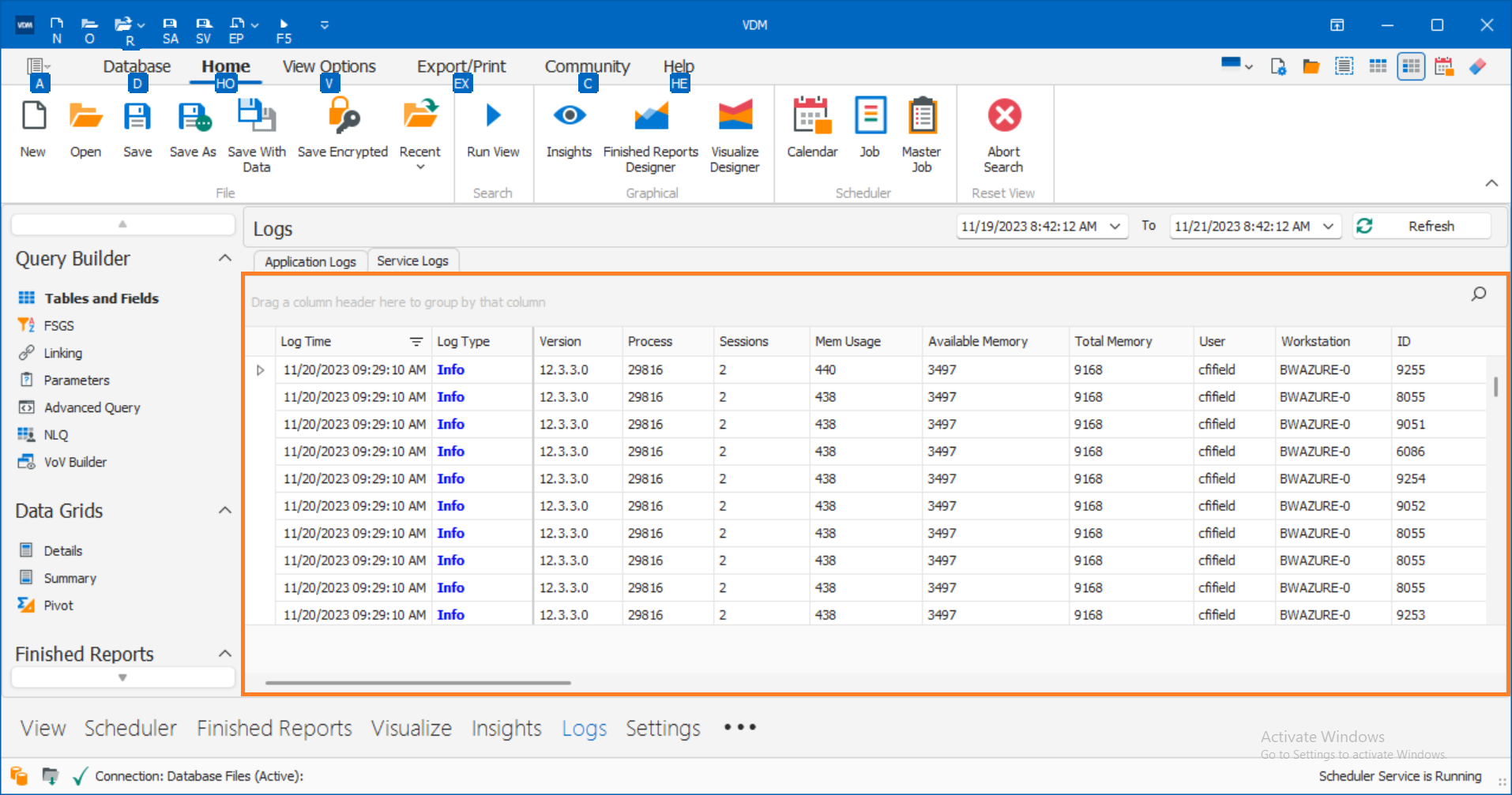 How To Check Logs Using File Explorer
1. Open File Explorer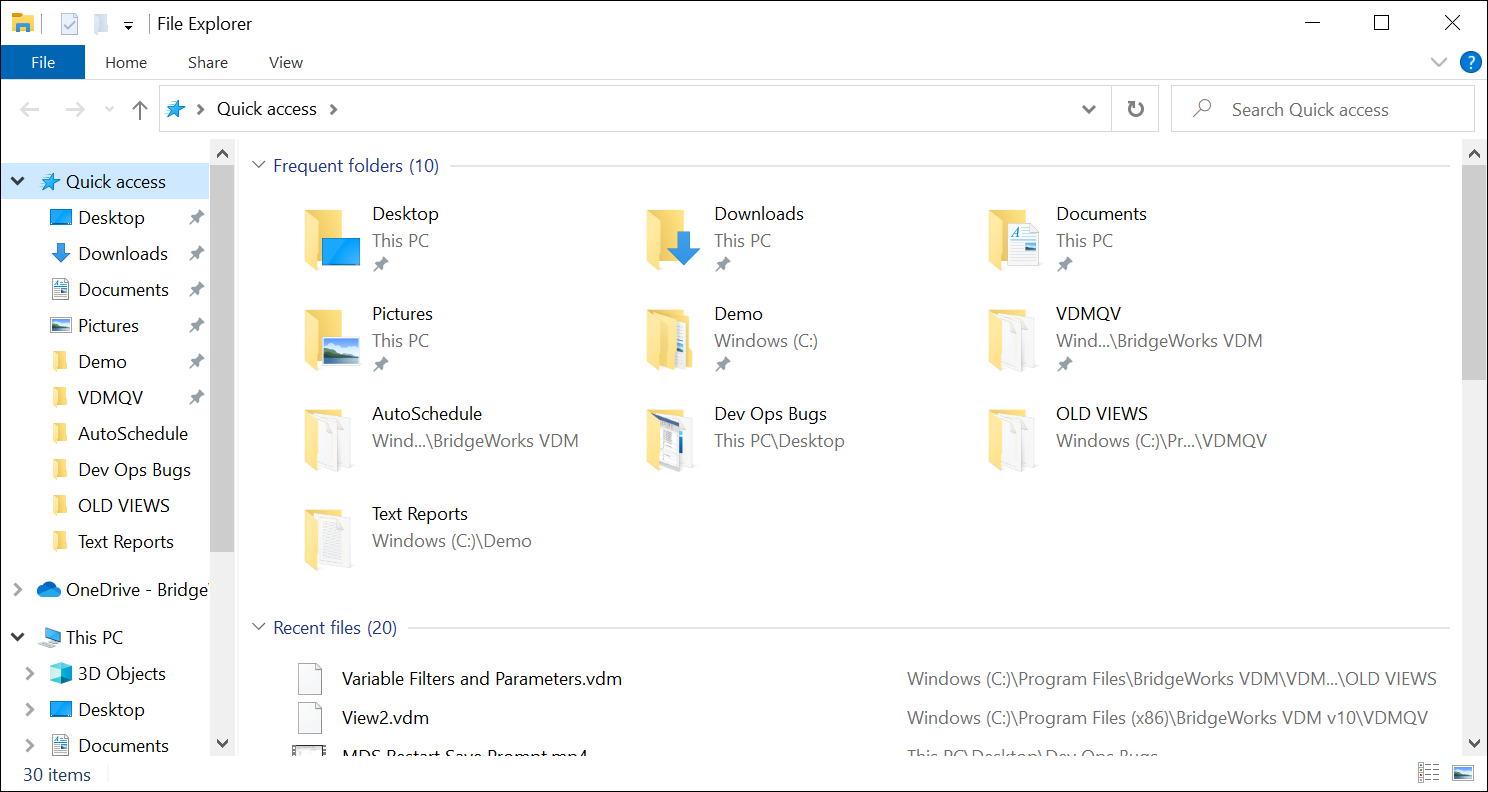 2. Find your VDM Logs Folder. Note: Logs File will be in different locations depending on Fresh Install or using Imported OPTIONS file. It may also be useful to check your settings in VDM to find where the logs are located.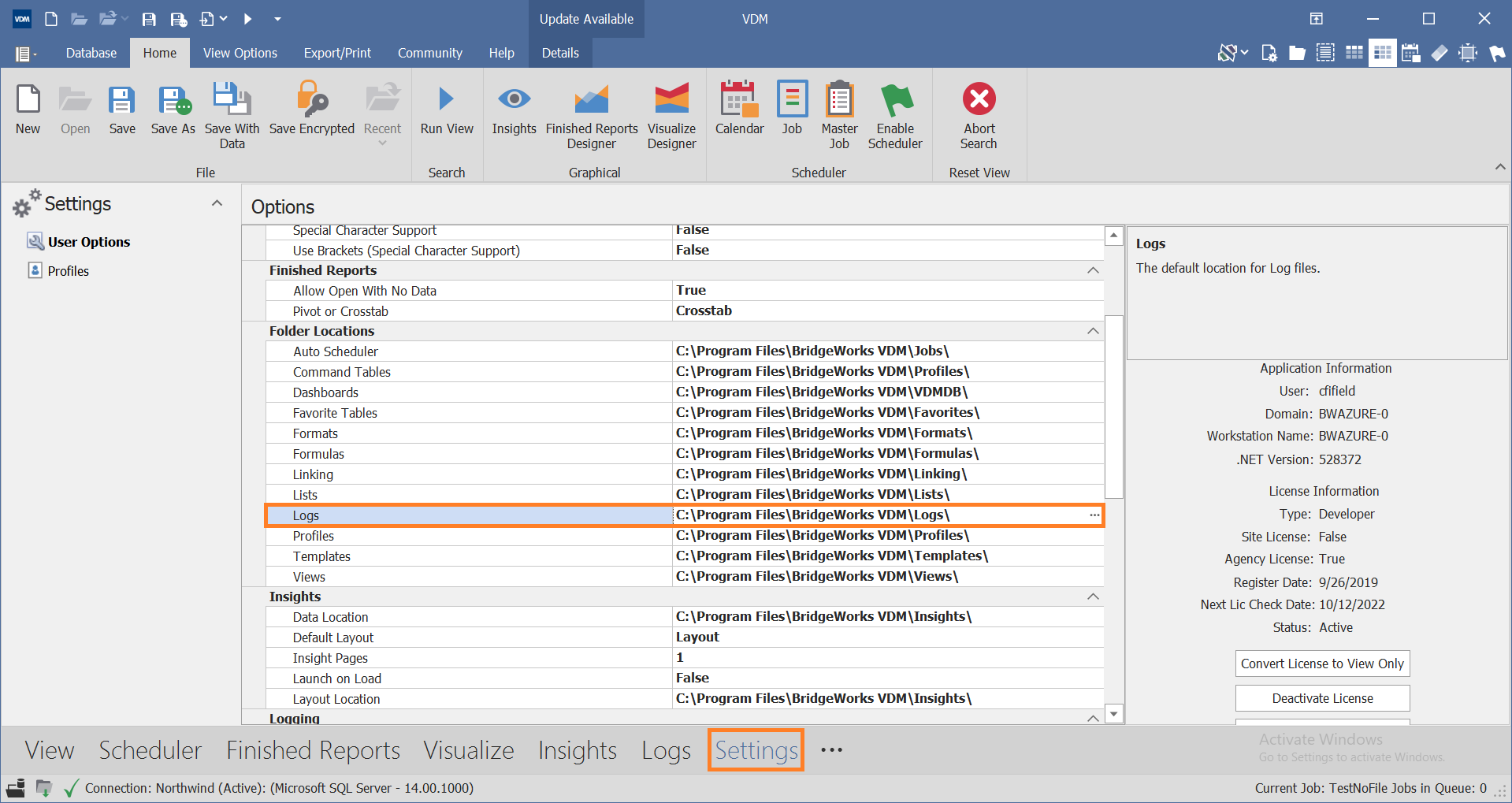 Fresh Install
In the file explorer navigate to the user documents and select BridgeWorks VDM, then click on Logs.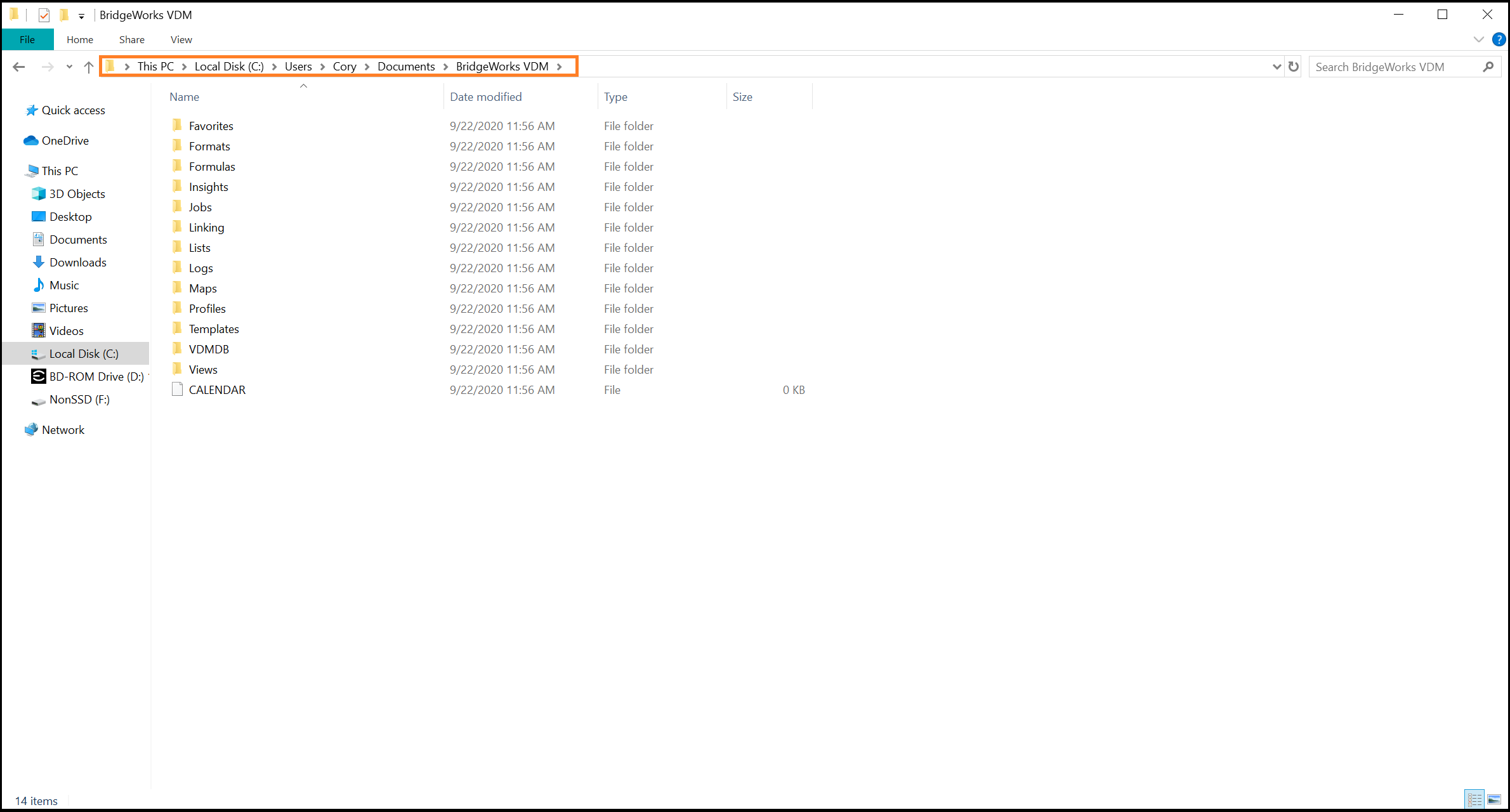 Imported Options File
In the file explorer navigate to Program Files or where ever you installed VDM and select BridgeWorks VDM, then click on Logs.
3. Check the Logs that you need. When opening a support ticket these are the Logs to send over any Logs that are relevant to the support item based on time period. Usually this will be the most recent 1-3 Log Files.