Creating Private Connection Profiles
Trouble seeing the images? Right click on images and open in new tab to enlarge or zoom in on the page (Ctrl + mousewheel).
In this article we provide detail and an example of creating a private connection profile in WebReports.
Why Create a Private Connection Profile?
Private Connection Profiles enable the administrator to configure the Server, Instance, Port and Database information but not the username and password.
Where Can You Create a Private Connection Profile?
You can create private connection profiles on the Connection page located under the Management tab of the WebReports navigation bar. When creating a connection profile just enable the "Is Connection Private" box.
Video Tutorial:
Steps To Create a Private Connection Profile.
1. Click on the Management tab of Web Reports navigation bar, then select Connections.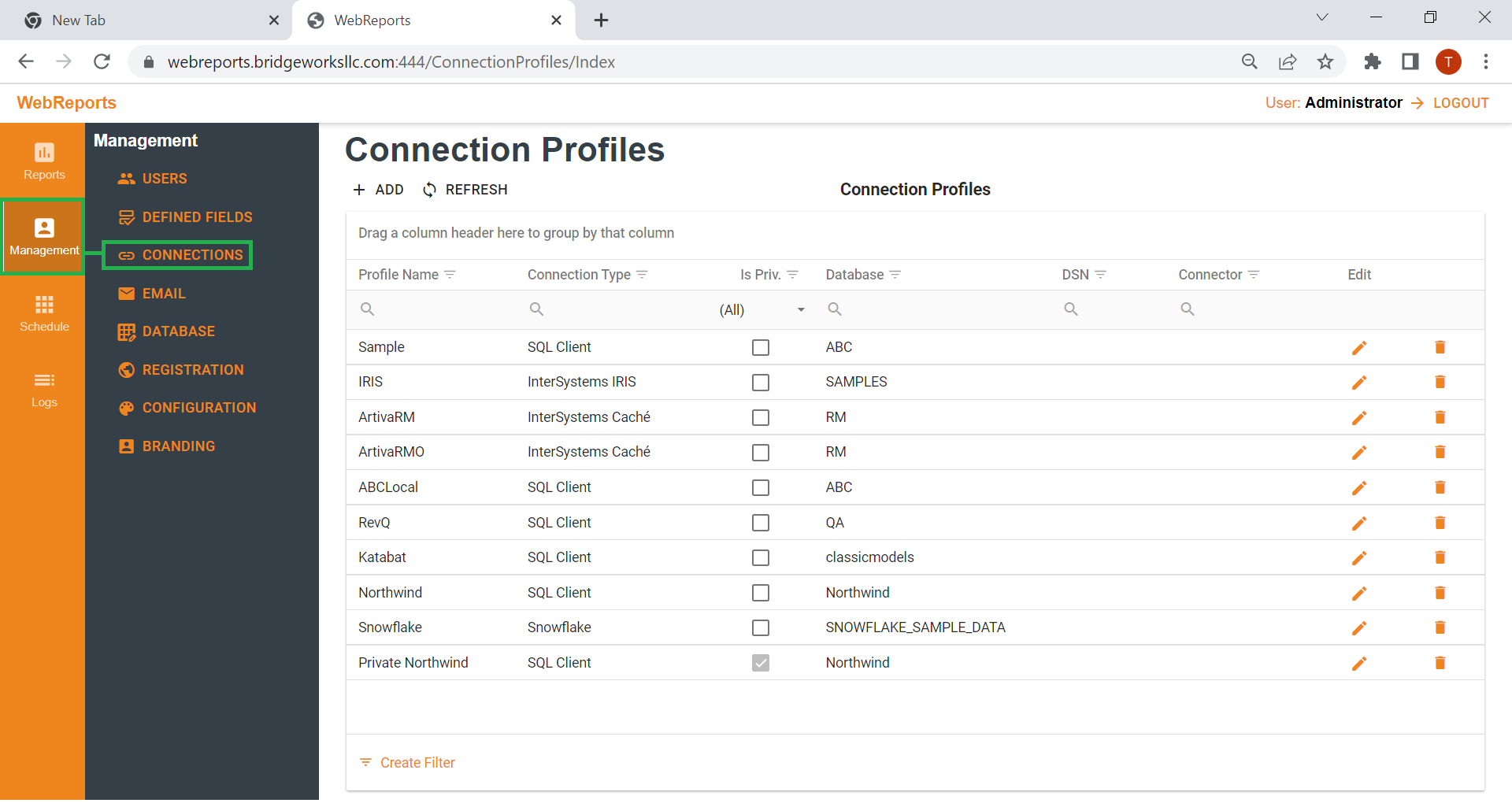 2. Edit or add a connection.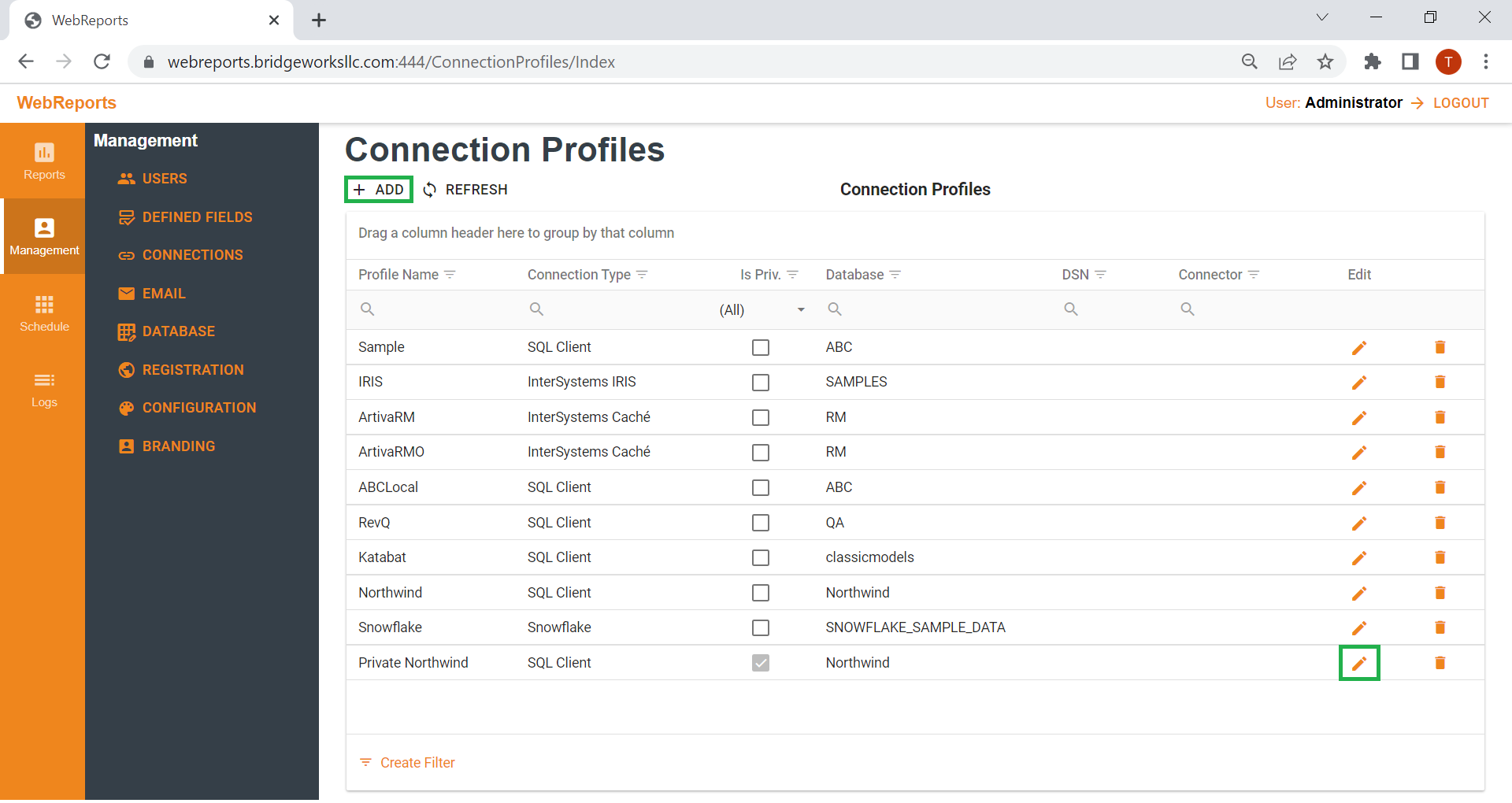 3. Enable the Is Connection Private? checkbox.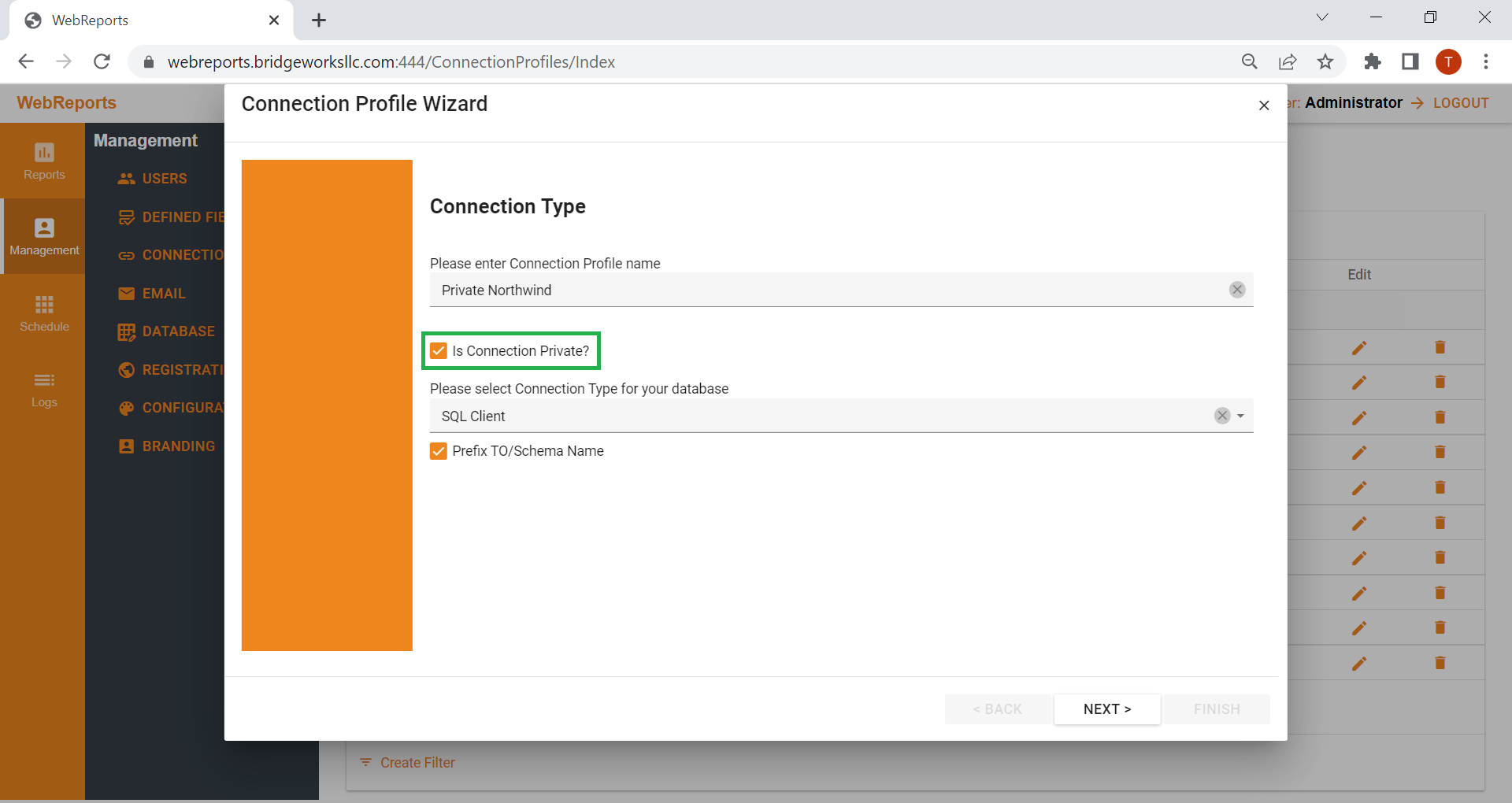 4. Finish setting up / saving the connection profile.