Trouble seeing the images? Right click on images and open in new tab to enlarge or zoom in on the page (Ctrl + mousewheel).
In this article we provide detail on the options available in Reports Management for WebReports.
Why Use Reports Management?
The Reports Management form will allow reports to be removed from WebReports entirely. You can also see all available reports and how many users are assigned as well as add description and category information to reports.
Where Is Reports Management?
Reports Management is on the Users page located under the Management tab of the WebReports navigation bar.
How To Use Reports Management.
1. Click on the Management tab of WebReports navigation bar.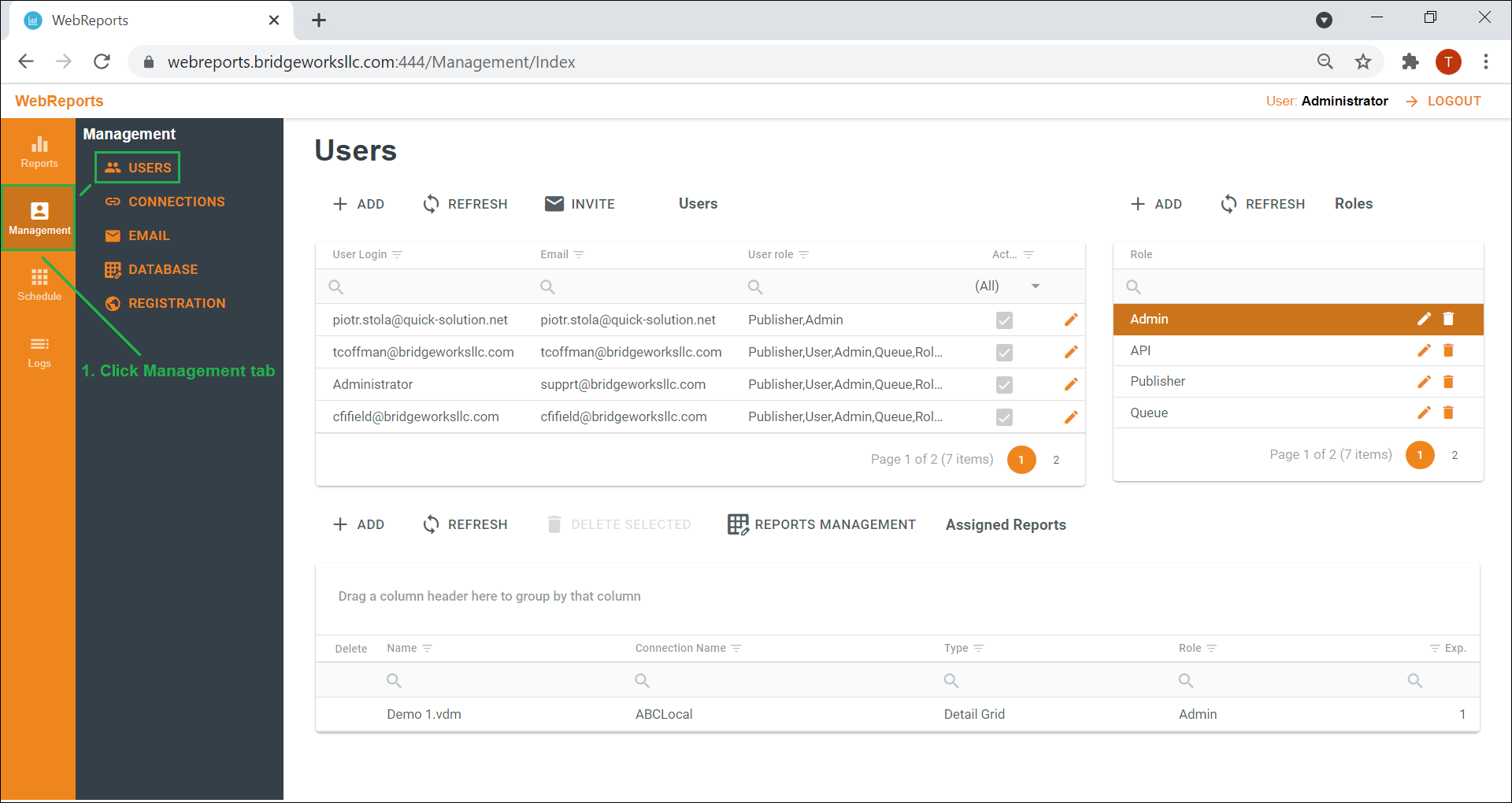 2. Click on Reports Management.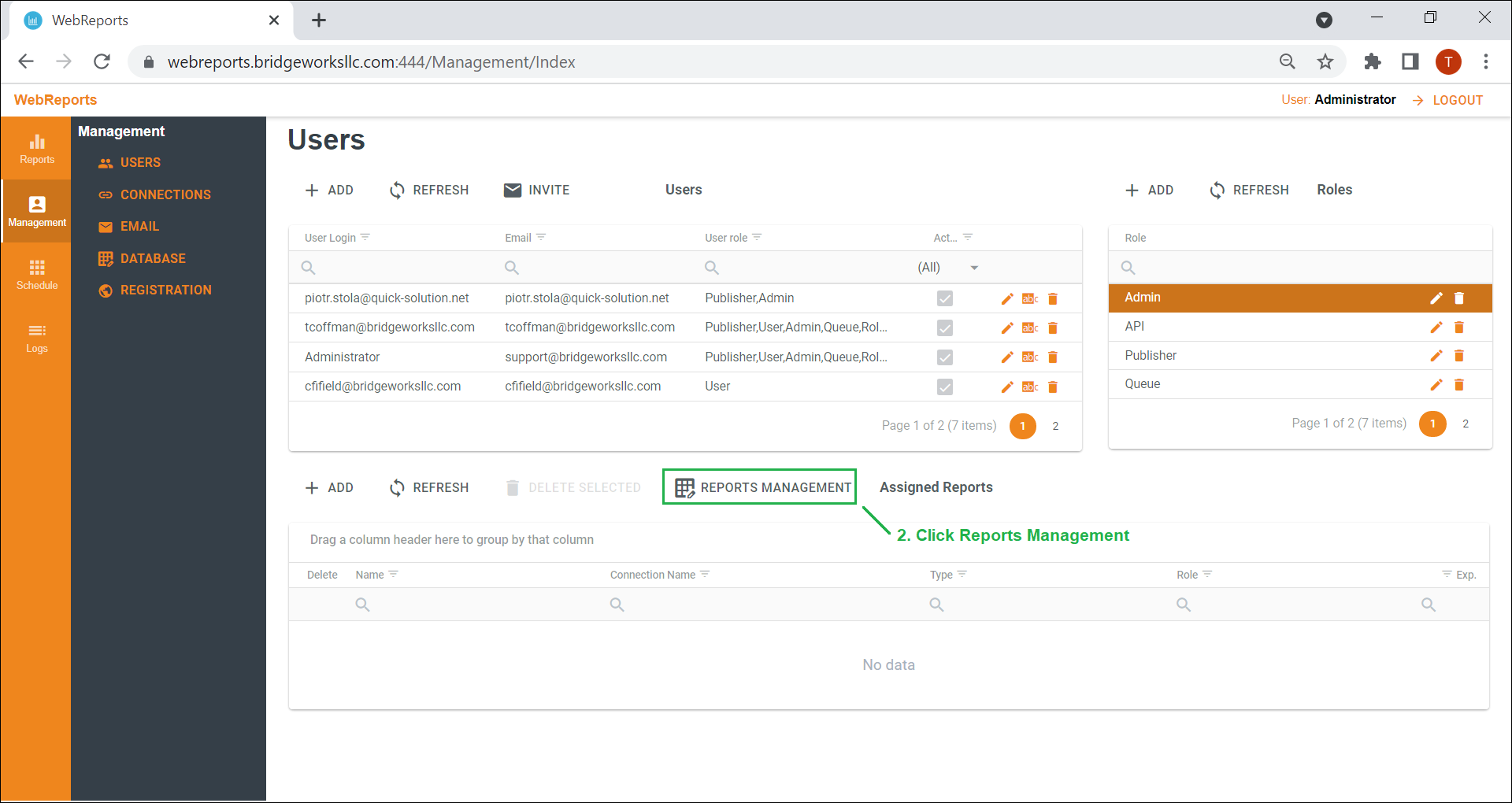 3. View the information (Name, Category, Description, Assignments, Storage) on your views that have been published to WebReports.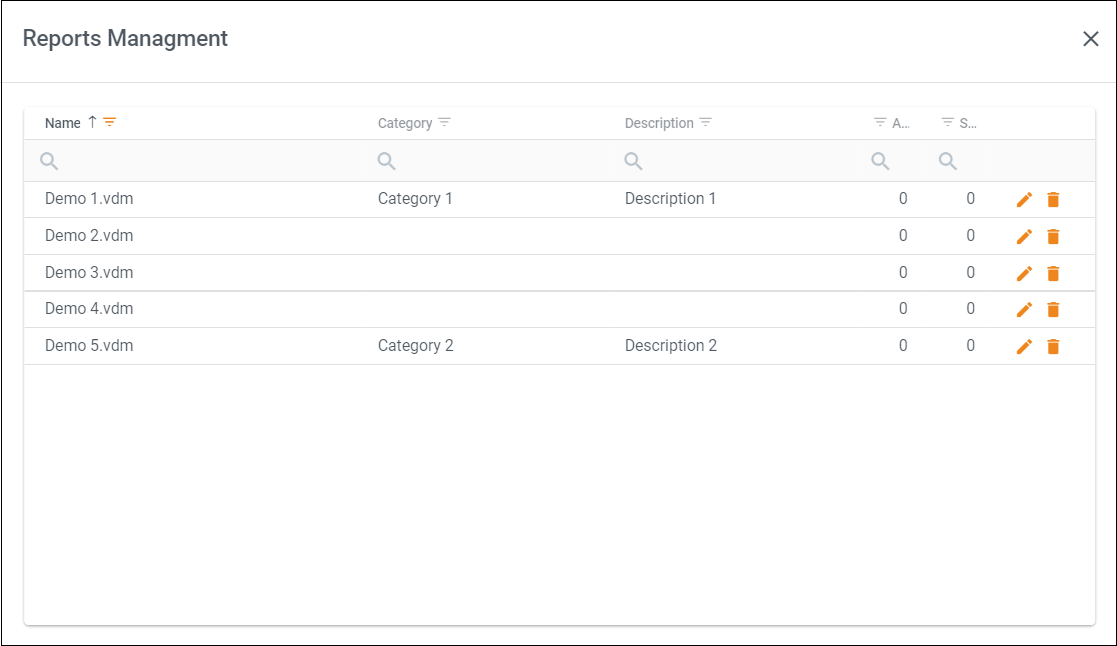 4. Click the delete button to remove a View from WebReports. You will be unable to assign these Views until they are published again from VDM.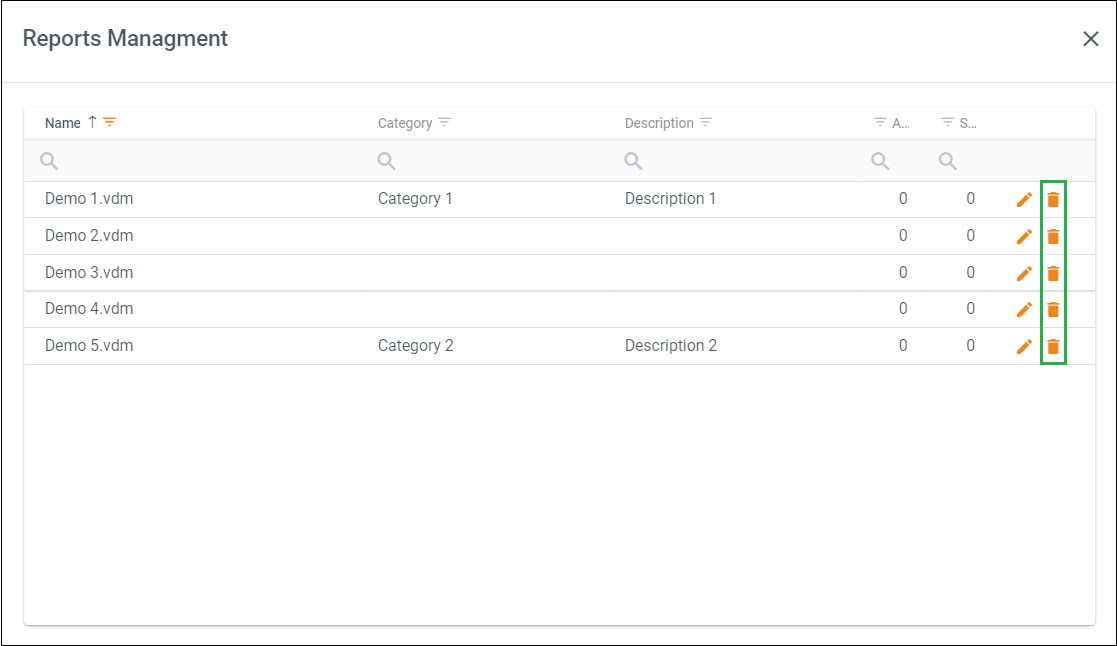 5. Select Yes / No to confirm / deny deleting a View.

6. Click the Edit button to modify the Category and Descriptions on a report.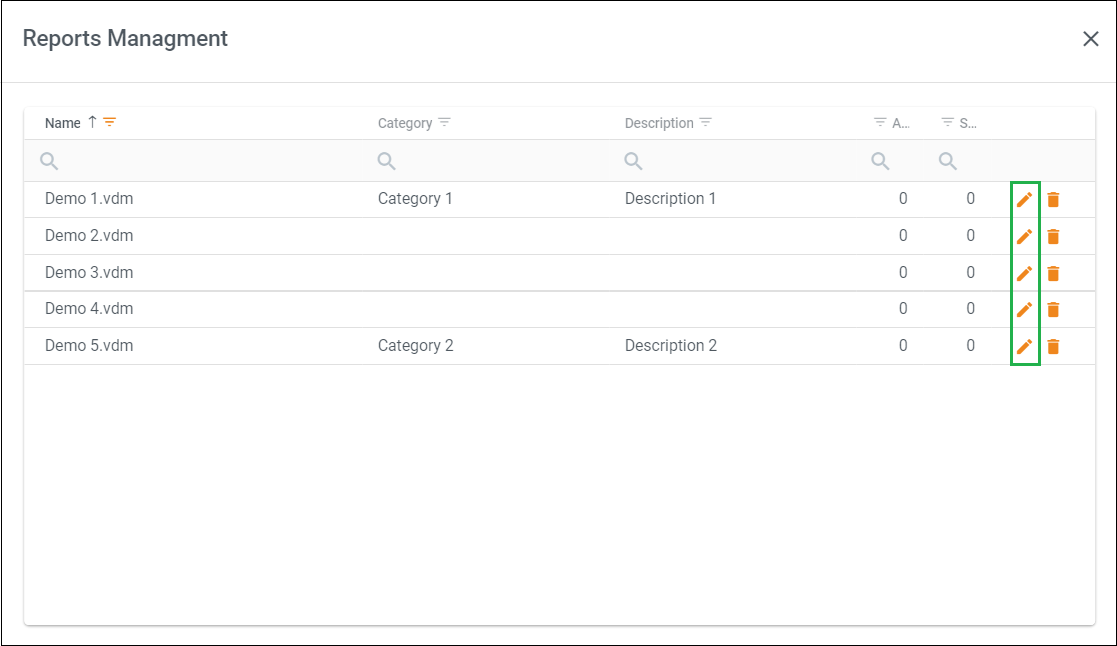 7. Type the Category and Description info that you want then click the Save button.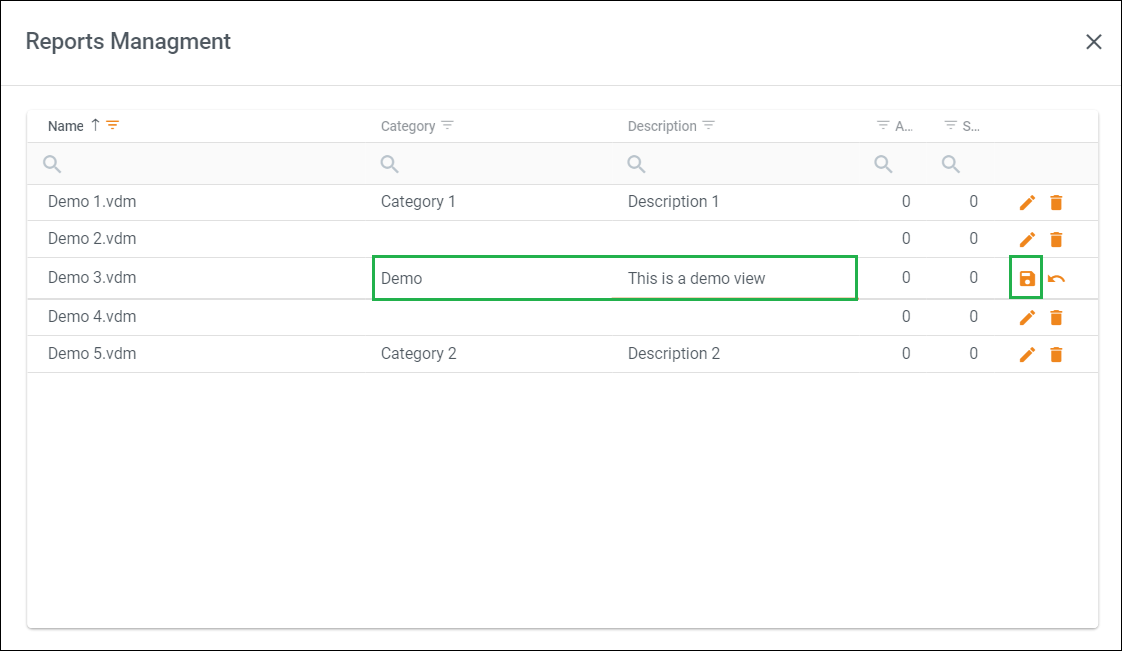 Note: If you do not wish to save the changes made to the Category or Description, click the Cancel button.