Trouble viewing images? Click on images to enlarge.
In this article we provide detail how to assign reports to roles in Web Reports.
Why Delete Reports?
Deleting reports will remove the View from the available reports in Web Reports. This will not remove them from your Web Reports entirely. To remove them from Web Reports click here.
Where Can You Delete Reports?
Users can delete reports on the Management page located on the Users tab of Web Reports.
How To Delete Reports.
1. Click on the Users tab of Web Reports navigation bar.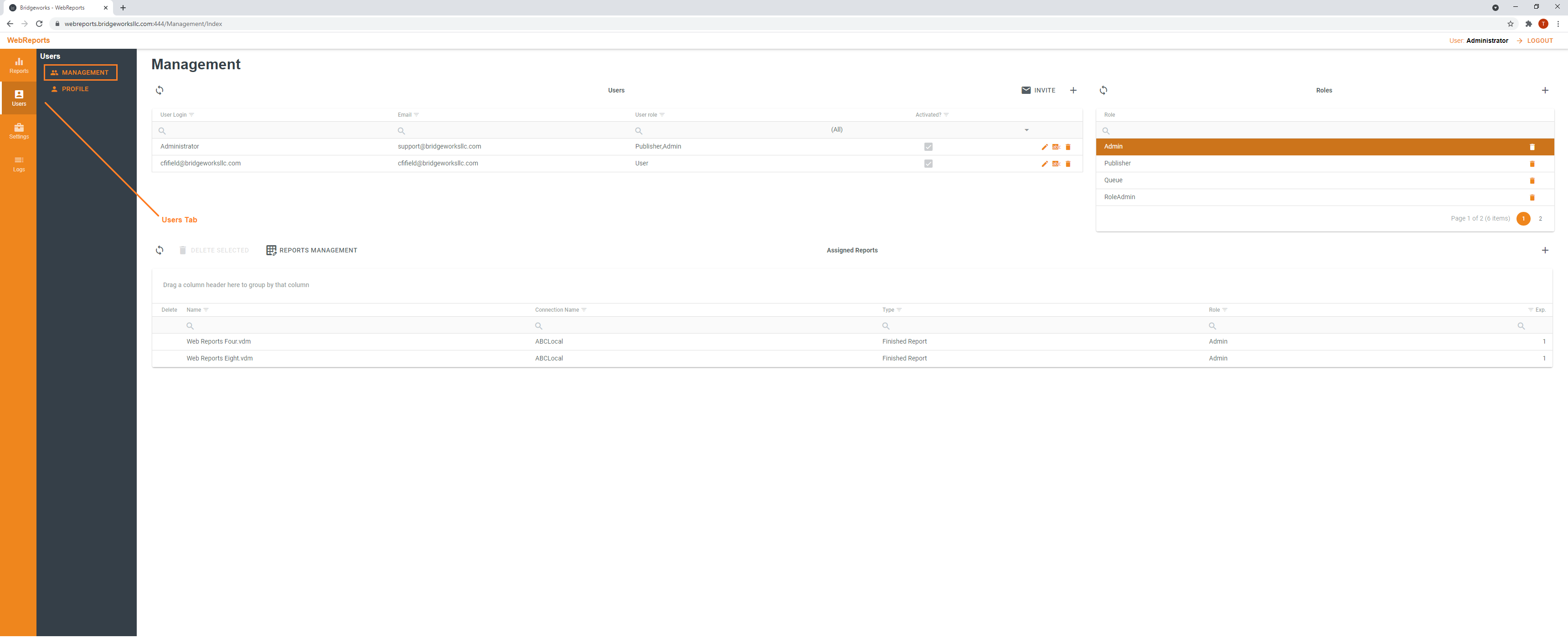 2. Select a Report then click Delete Selected.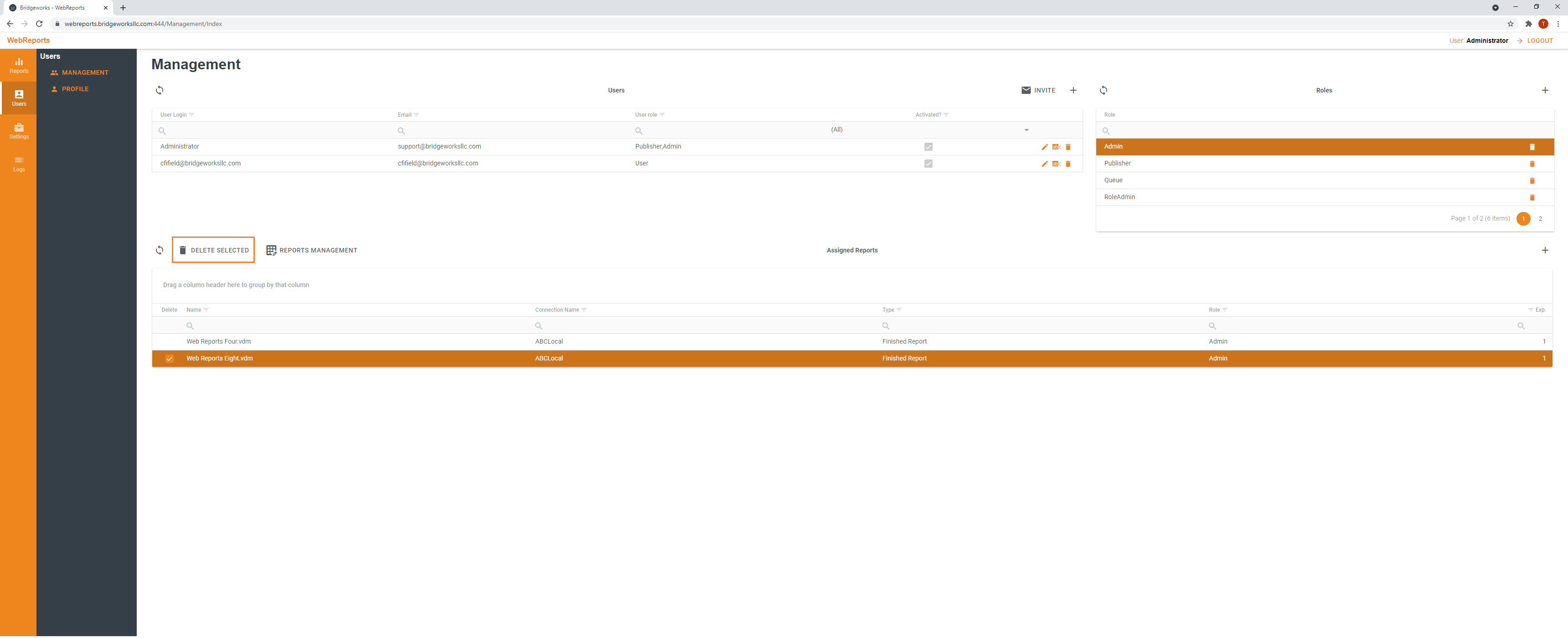 3. Select Yes.