Delete A Connection Profile In WebReports
Trouble seeing the images? Right click on images and open in new tab to enlarge or zoom in on the page (Ctrl + mousewheel).
In this article we provide the steps and an example for deleting a connection profile in WebReports.
Where Can You Delete A Connection Profile?
You can delete connection profiles on the Connection page located under the Management tab of the WebReports navigation bar.
Video Tutorial:
Not Yet Available
Steps To Delete A Connection Profile.
1. Click on the Management tab of Web Reports navigation bar, then select Connections.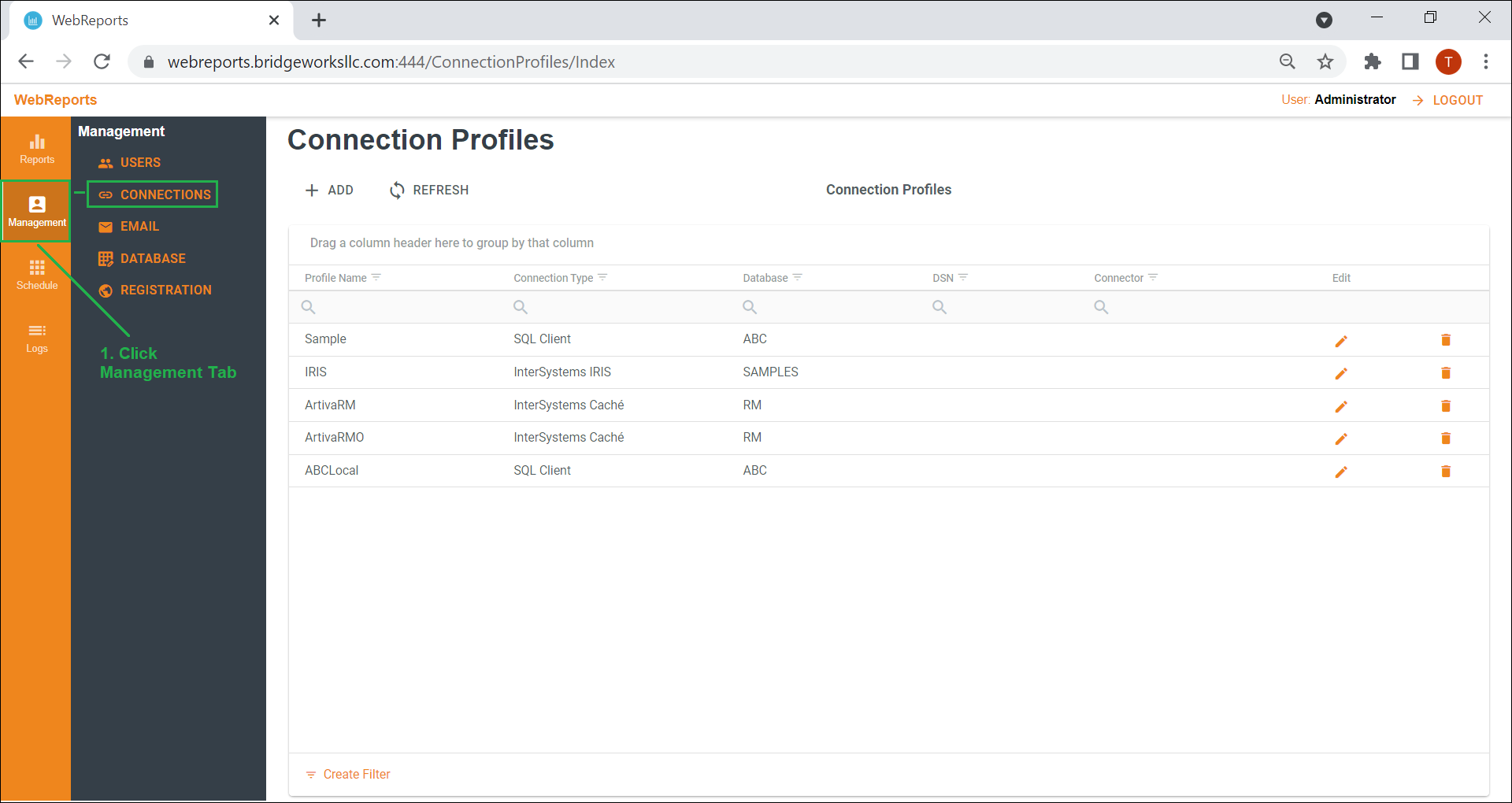 2. Click the delete button for the connection you want to delete from WebReports.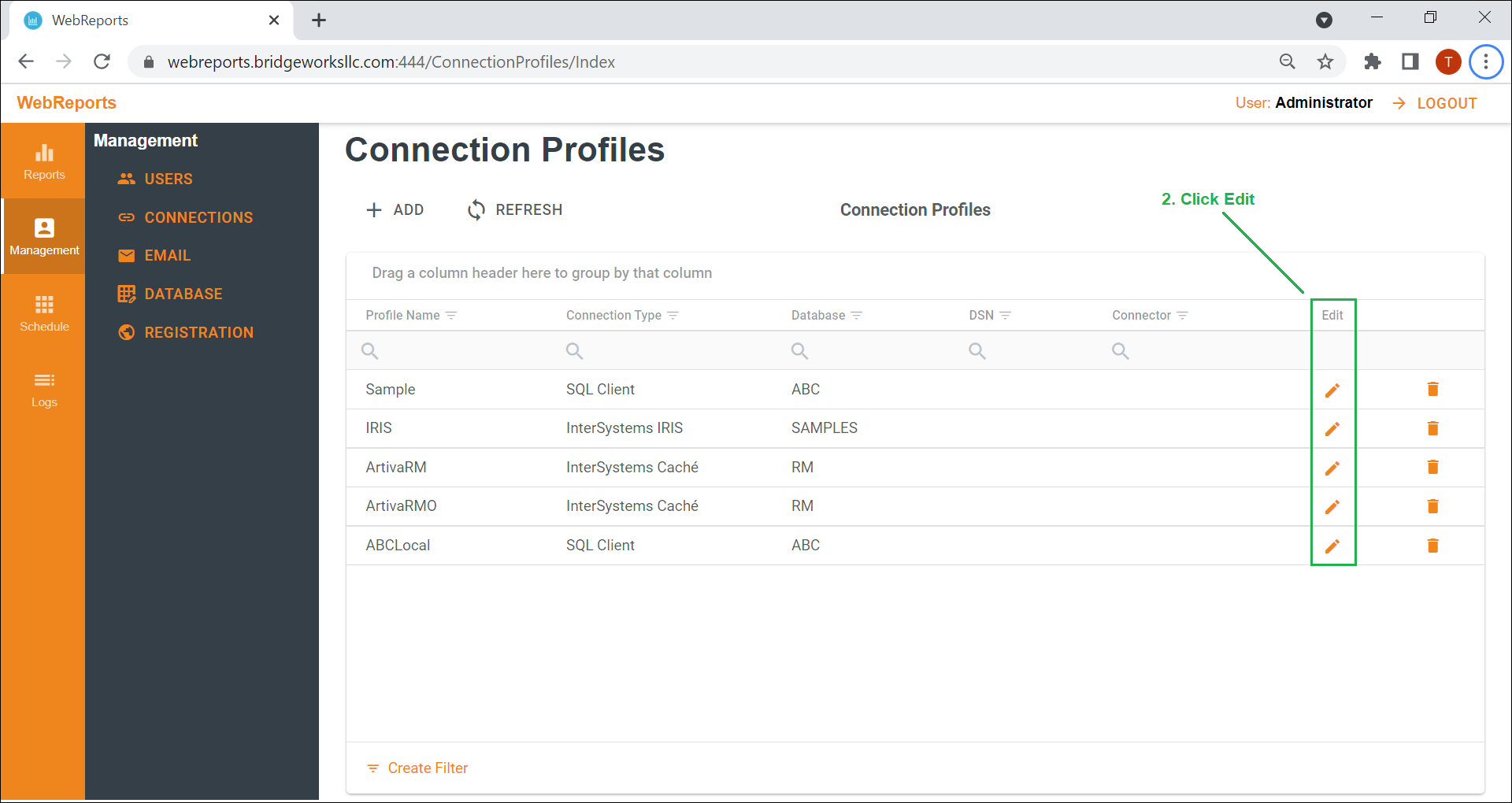 3. Click Yes or No to Confirm or Deny deletion of the selected connection profile.