Trouble seeing the images? Right click on images and open in new tab to enlarge or zoom in on the page (Ctrl + mousewheel).
Article Goal: Introduce Bridgit AI and provide an overview of the use capabilities.


In this article we introduce Bridgit AI. Bridgit AI is the cutting-edge OpenAI Chatbot designed to revolutionize the way you approach writing reports and diagnosing errors. Bridgit provides you with real-time assistance, ensuring accurate, well-structured, and error-free reports. Bridgit is your personal writing assistant, offering valuable suggestions, detecting inconsistencies, and providing expert guidance throughout the entire report writing process.
Why Use Bridgit AI?
Bridgit will assist you with all of following but is not limited to:
1. Report creation and customization
2. SQL query writing and optimization
3. Data visualization and dashboard creation
4. Data analysis and interpretation
5. Troubleshooting and error resolution in VDM
6. Providing guidance on best practices for report writing and SQL query optimization.
Troubleshooting and Error Resolution
Right click on any logs provided inside of VDM and Ask Bridgit for assistance troubleshooting errors.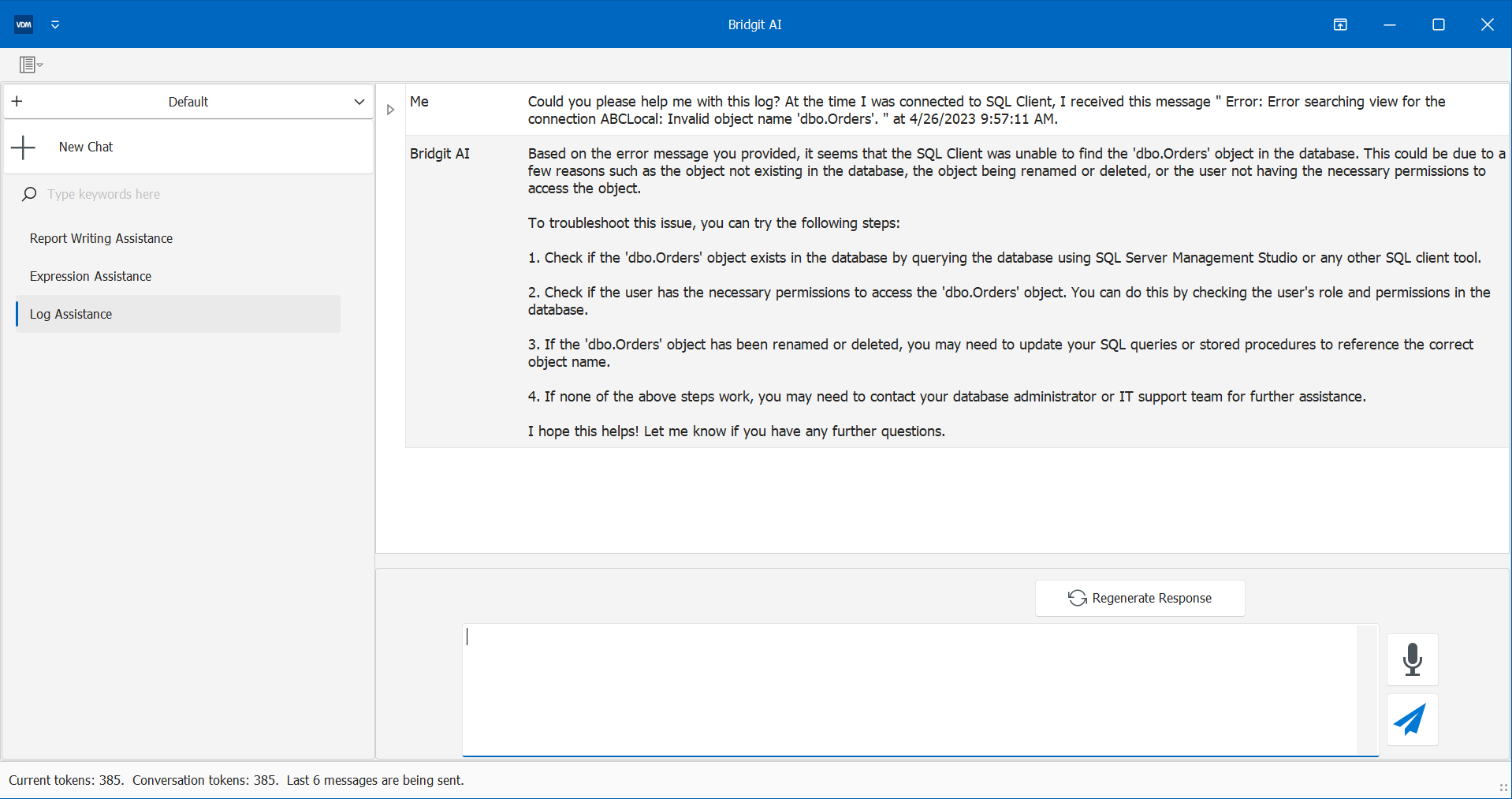 Data Analysis and Interpretation
Have Bridgit provide an analysis of the raw report data and have a discussion about it. Your own AI powered report analyst!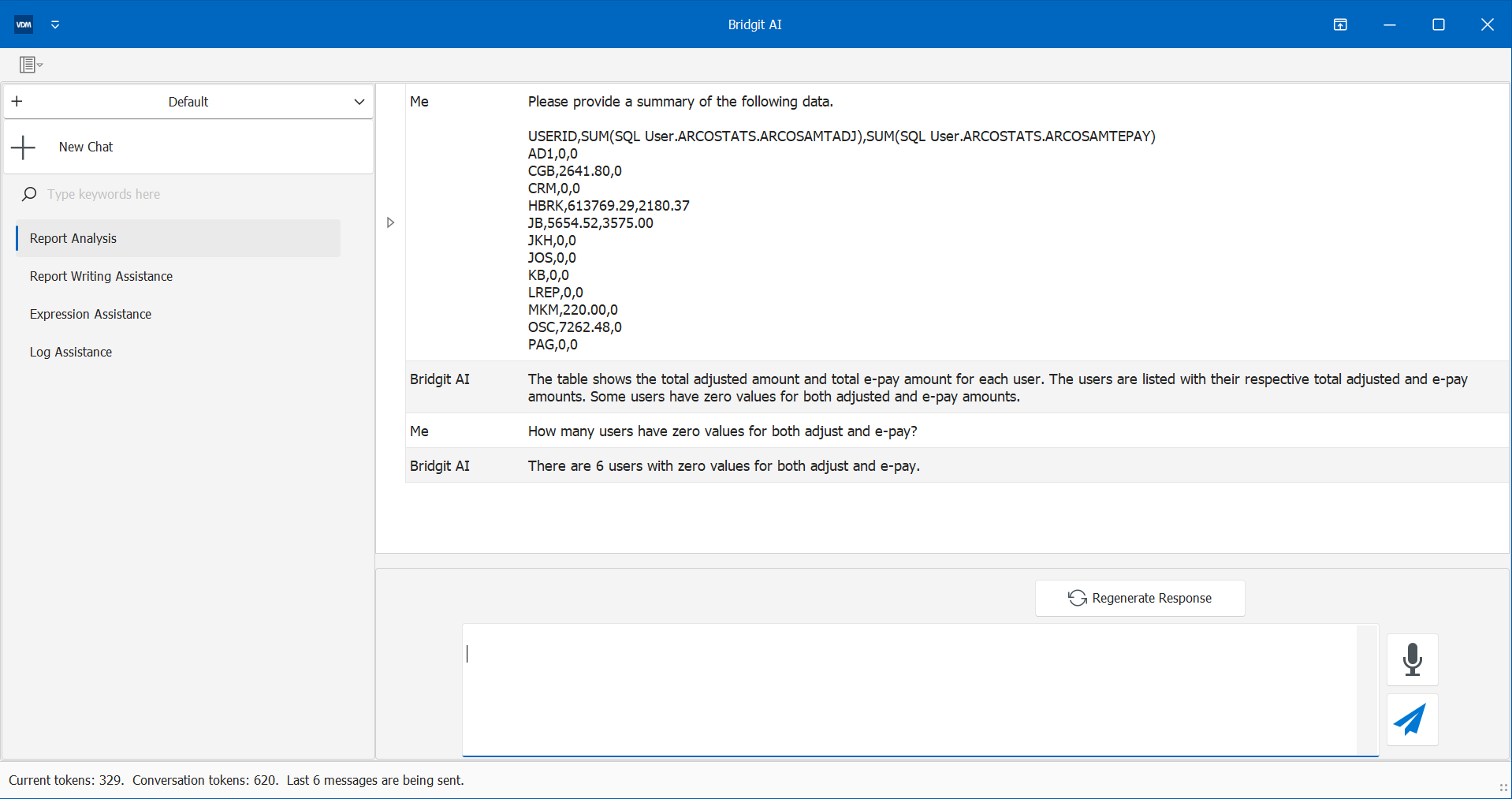 Report Creation and Customization / Optimization
Get assistance with anything related to writing your reports, such as efficient linking, expression logic, removing unnecessary fields and tables and more.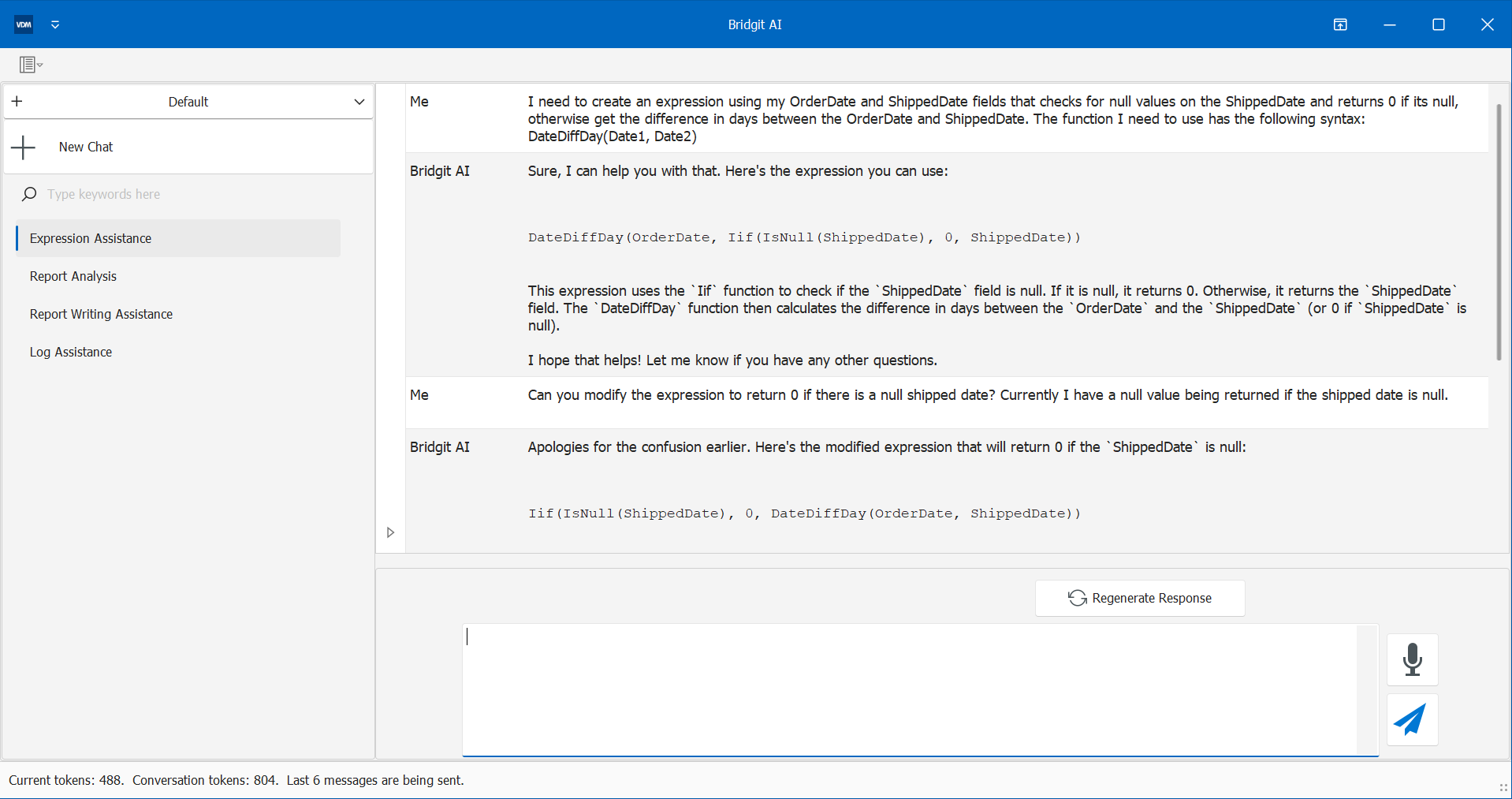 Where Do You Use Bridgit AI?
You can access Bridgit AI by expanding the Tools section on VDM's main navigation bar.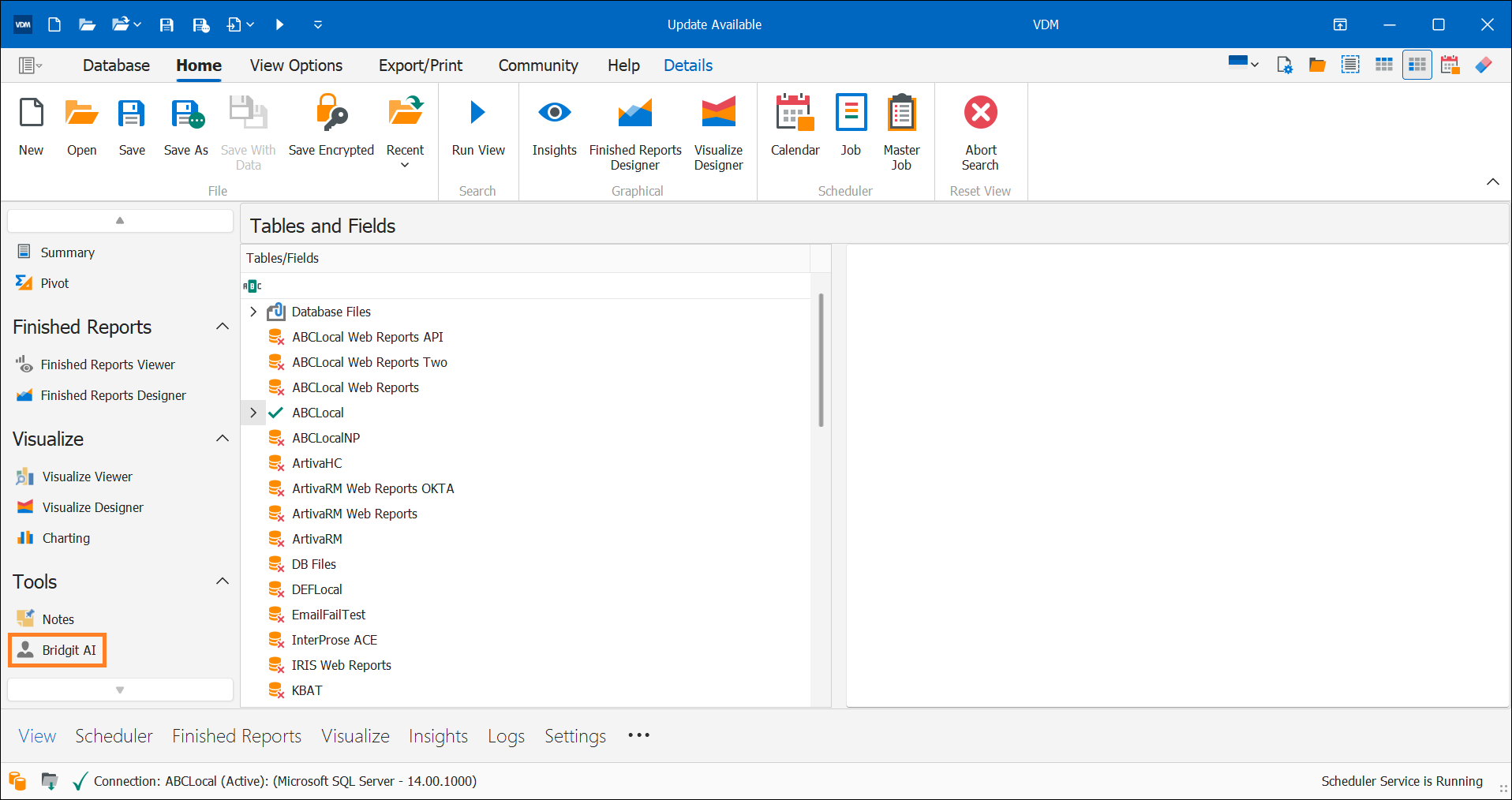 Video Tutorial:
Steps to Use Bridgit AI.
1. Obtain your OpenAI API key from OpenAI.
2. Copy your API key and paste it into VDM's API Key in the Bridgit AI section of the Settings.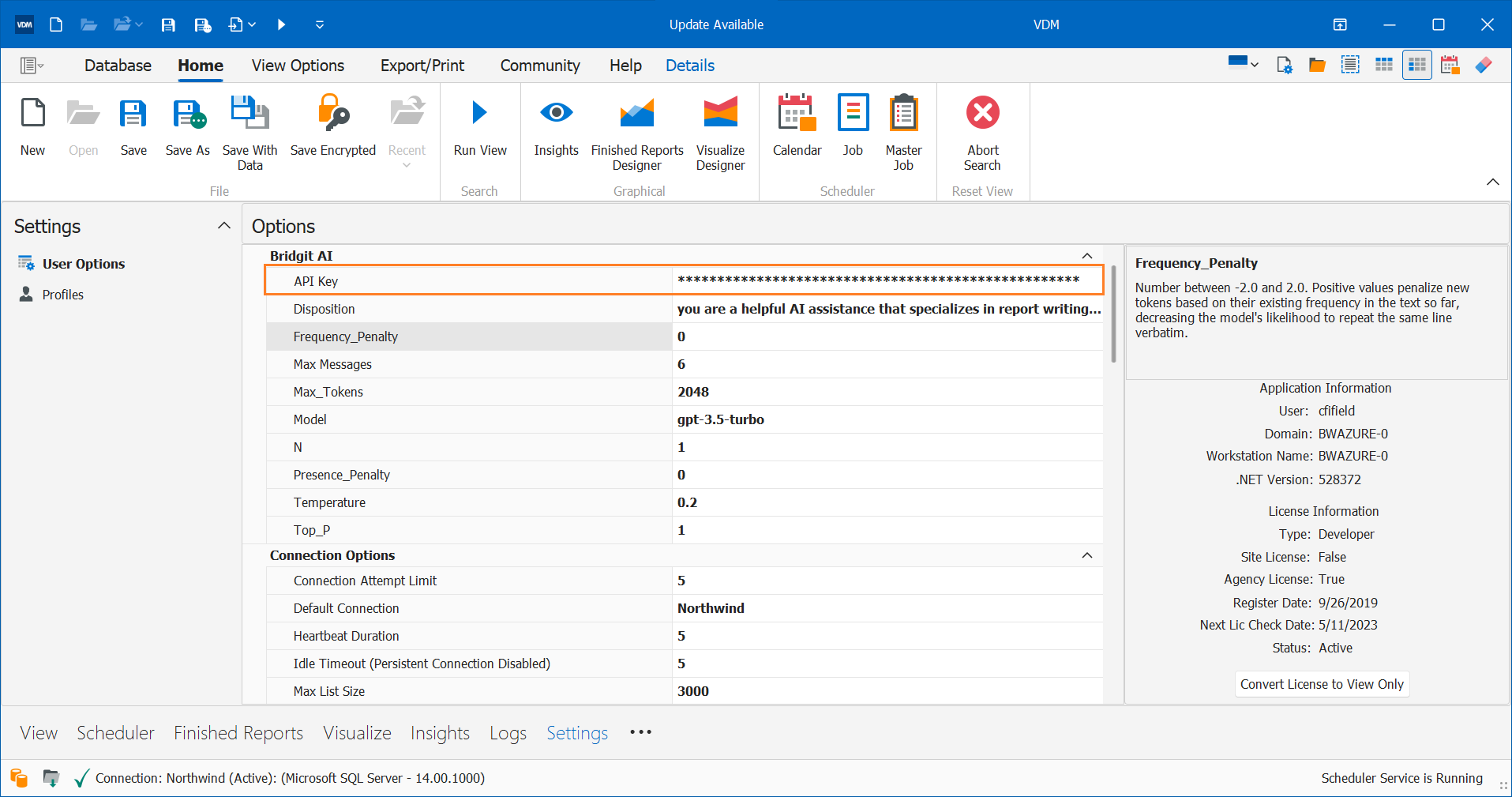 3. Open the Bridgit AI form located under the Tools section of the navigation bar.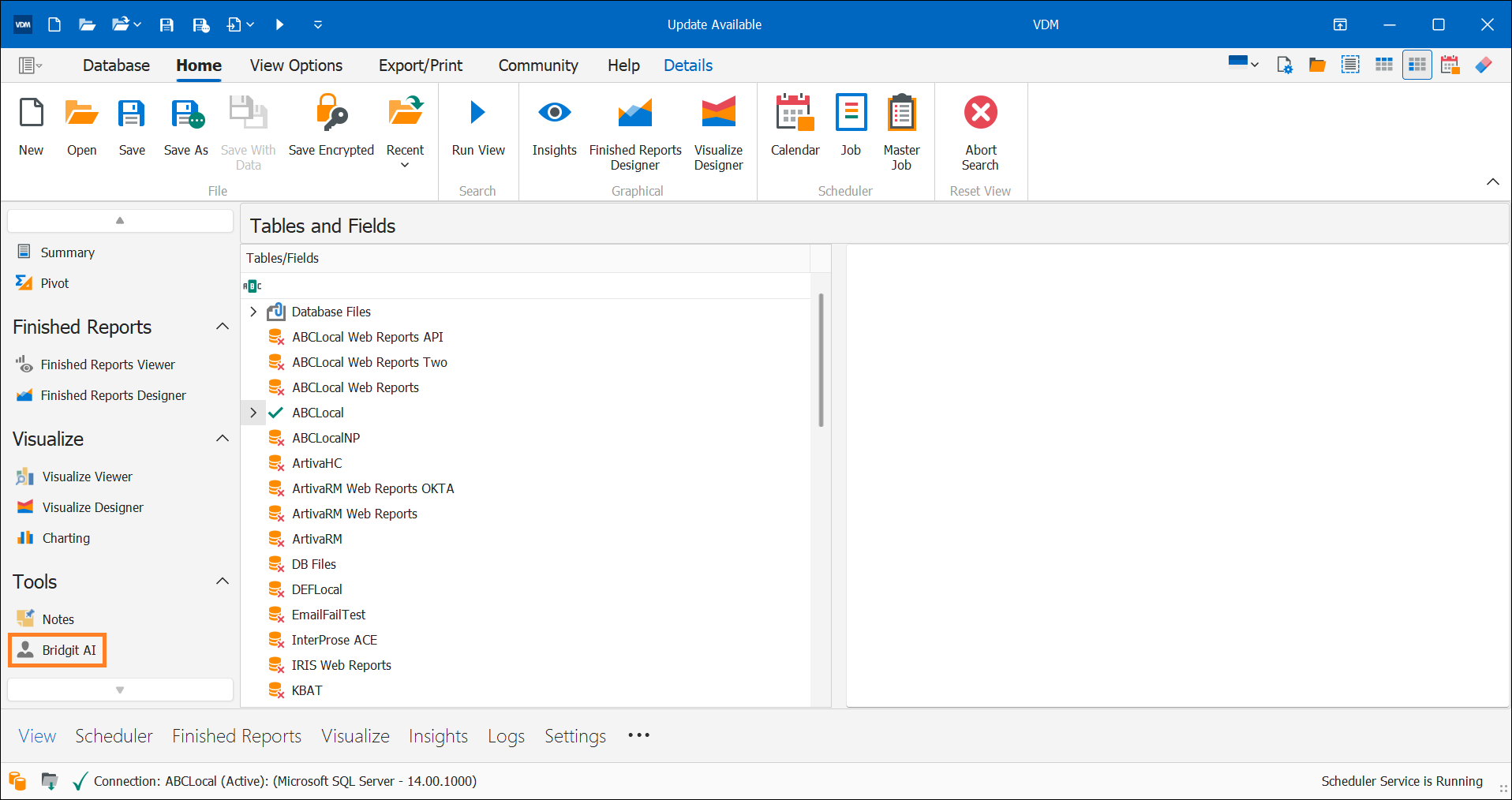 4. Begin communicating with Bridgit about anything you would like.