WRHostname / WRConnectionProfile Reserved Words
Trouble seeing the images? Right click on images and open in new tab to enlarge or zoom in on the page (Ctrl + mousewheel).
In this article we discuss how to setup parameters to leverage the @WRHostname and @WRConnectionProfile reserved words for WebReports.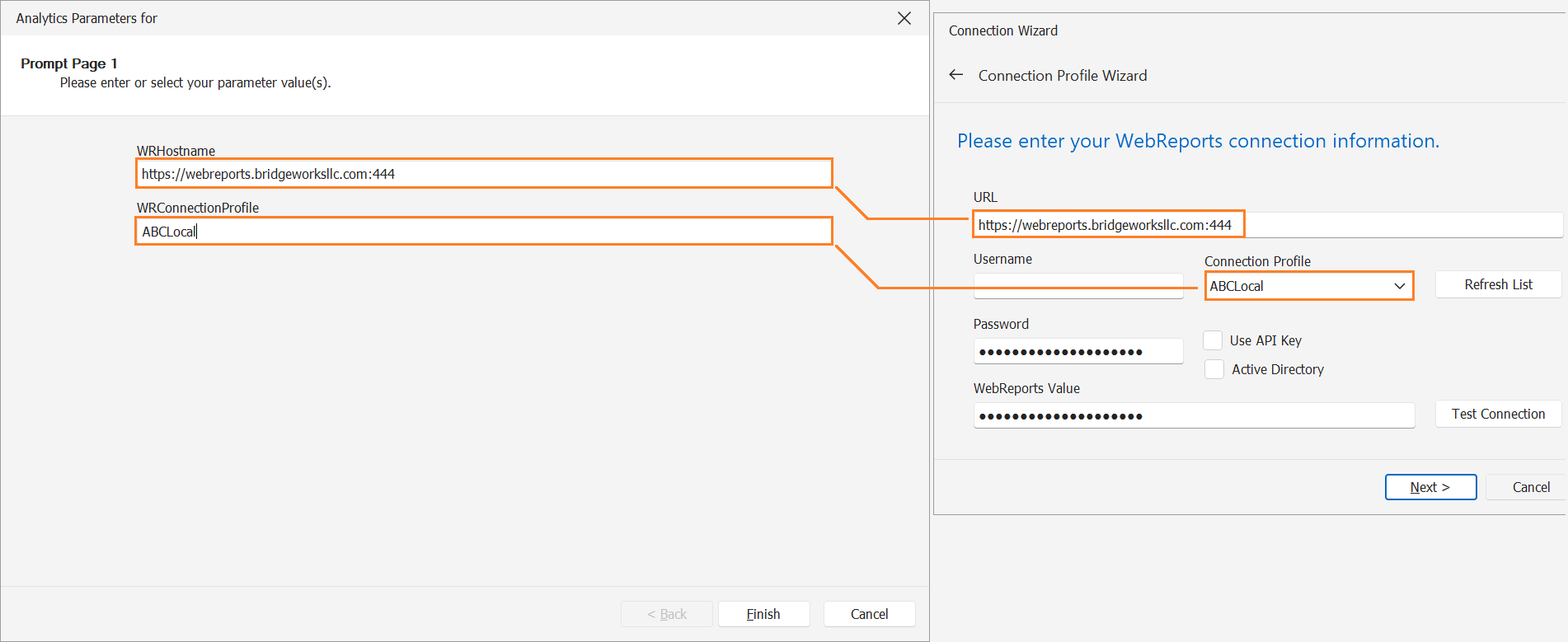 Video Tutorial:
Not Yet Available
Steps to use WRHostname / WRConnectionProfile.
1. Open VDM.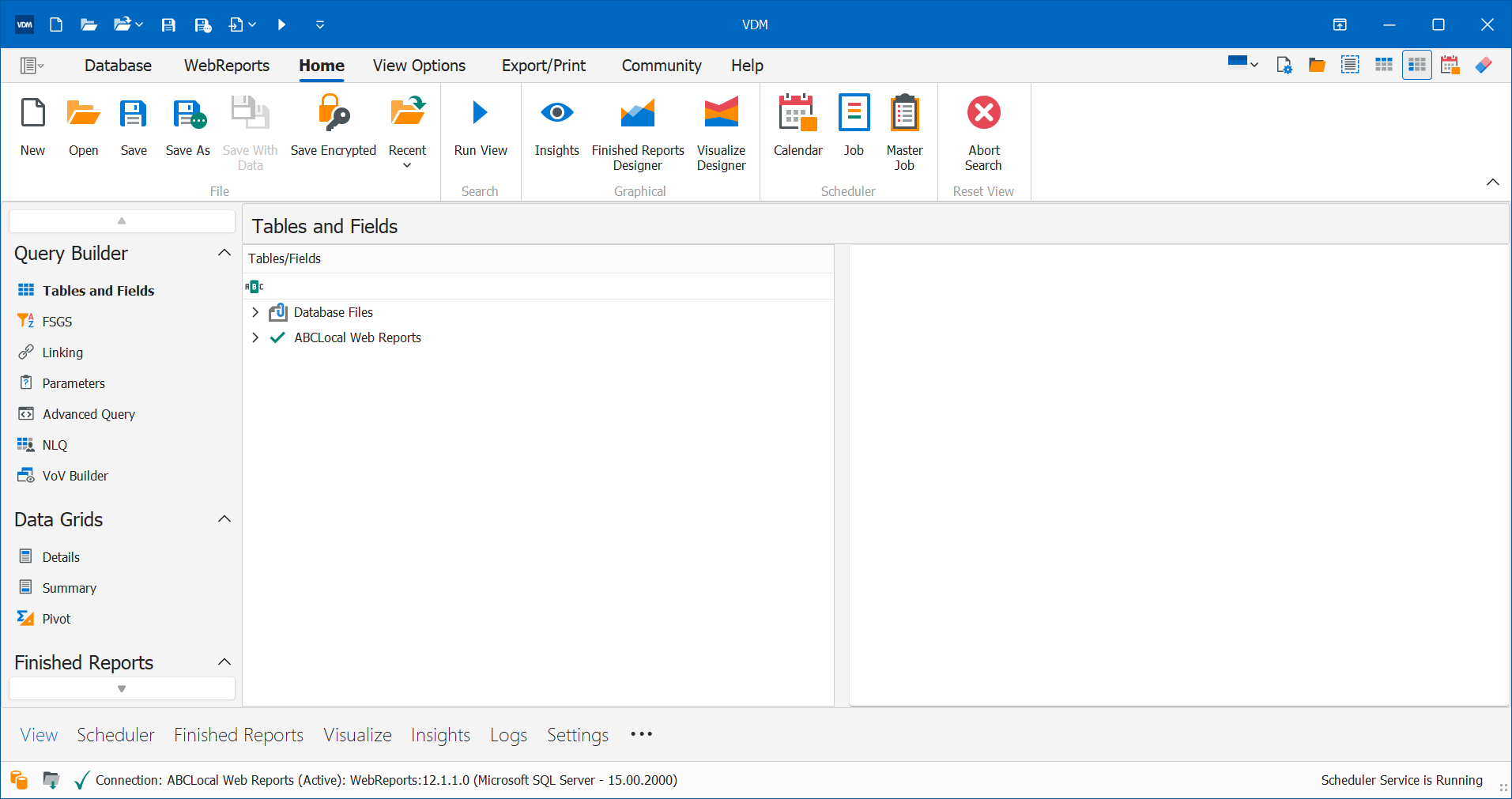 2. Open / create a View.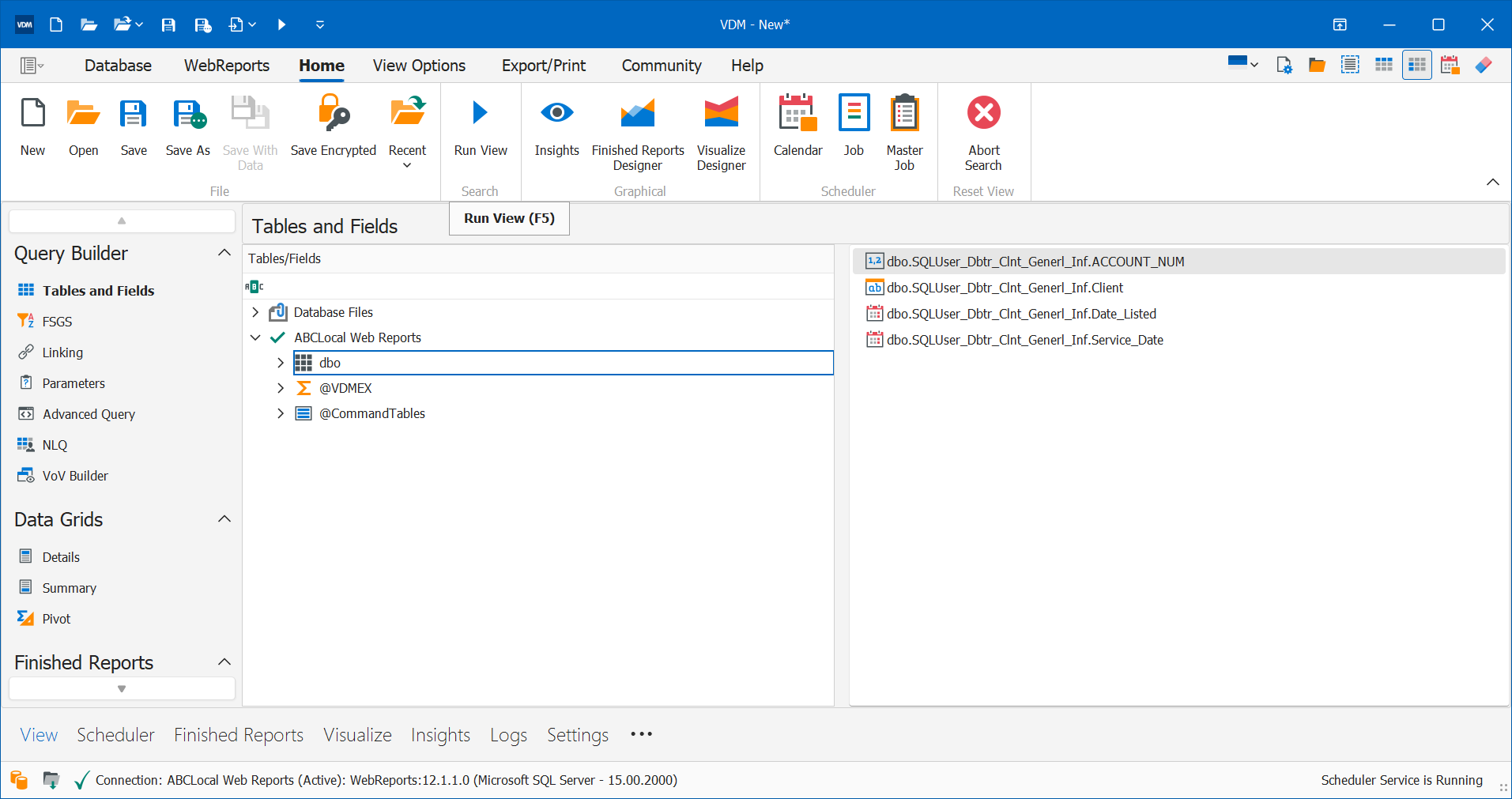 3. Click on parameters.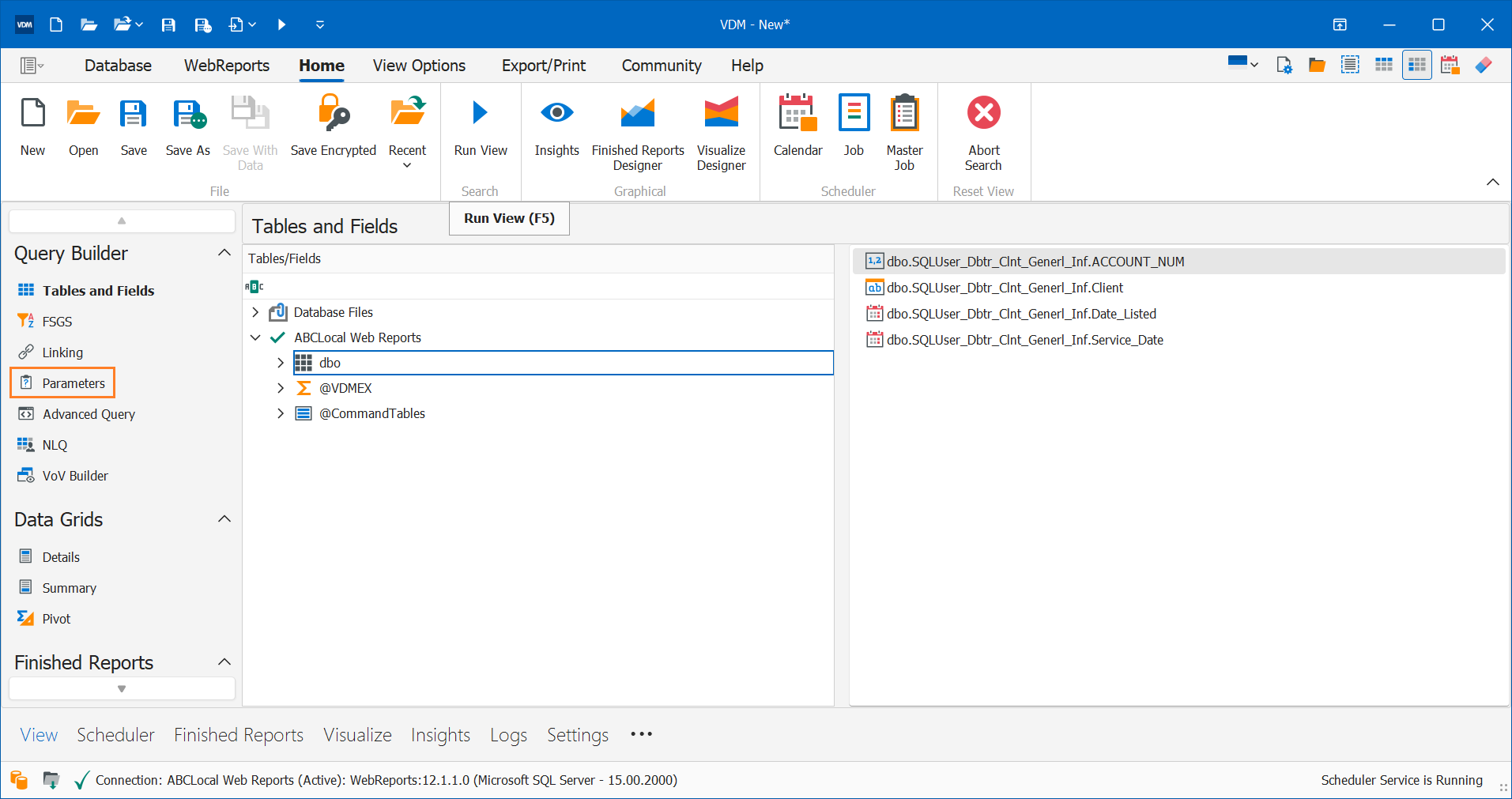 4. Add two parameters.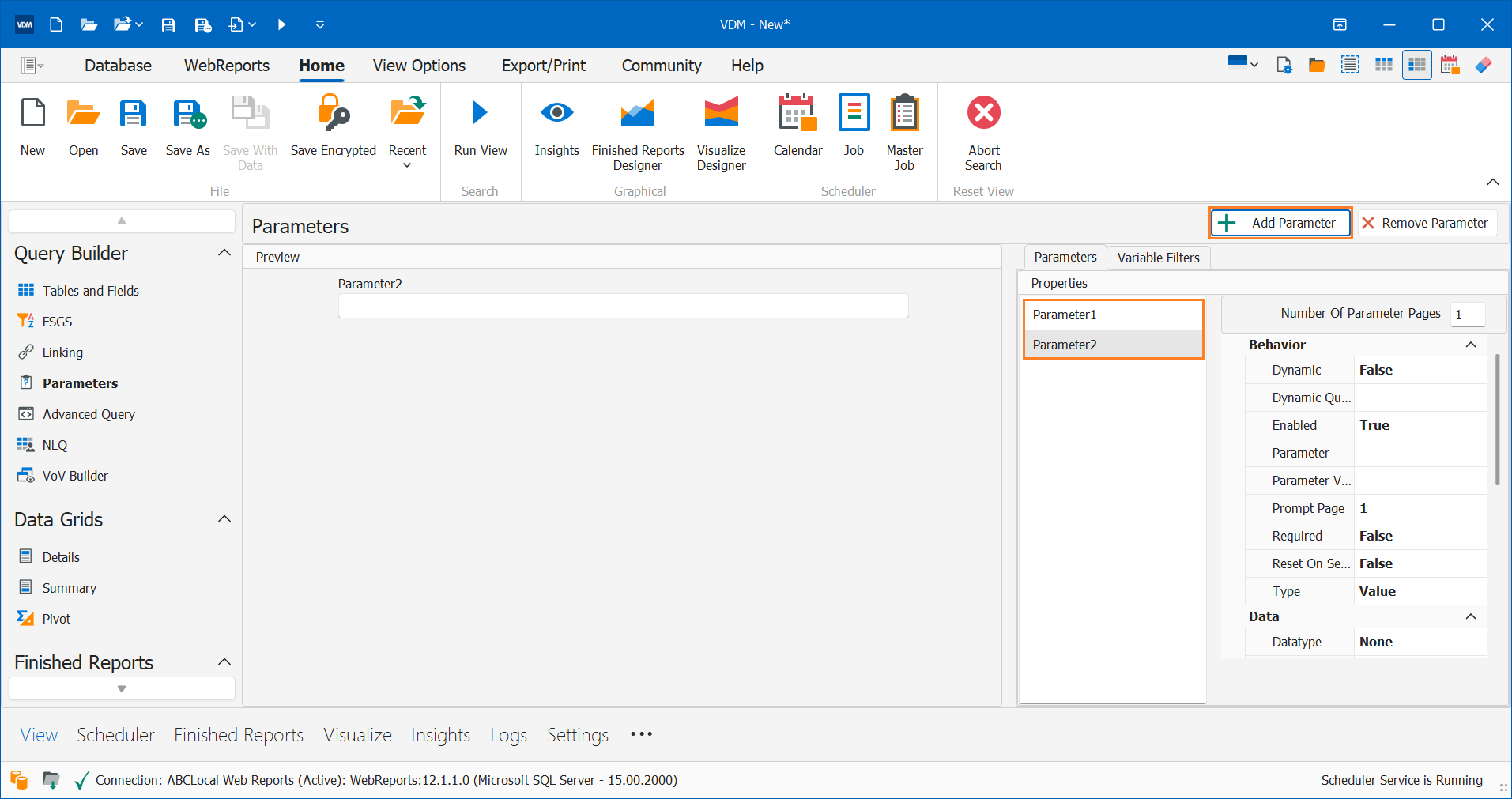 5. Name one of the parameters WRHostname and the other WRConnectionProfile.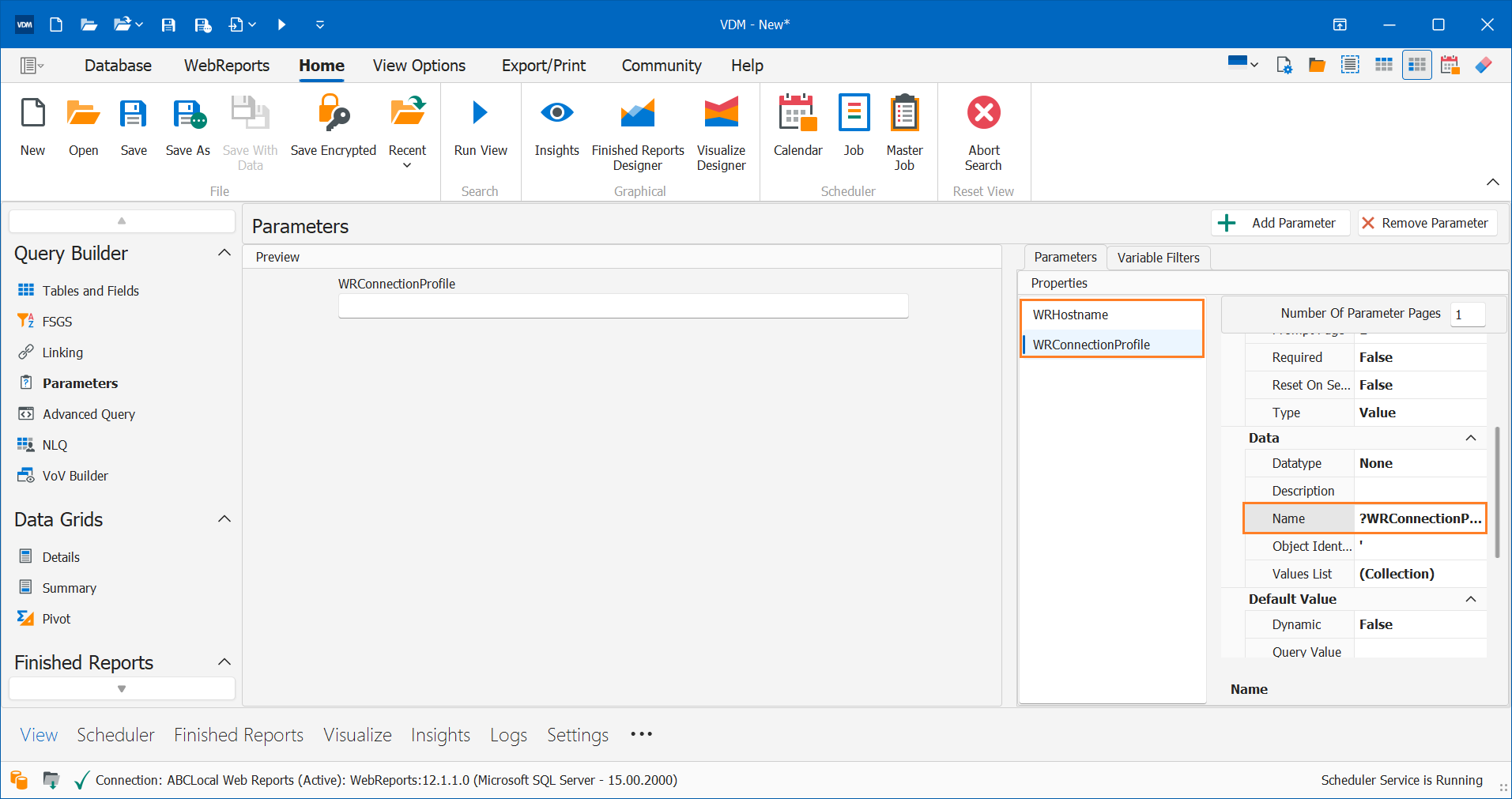 6. Set the Value property to @WRHostname for the WRHostname parameter and to @WRConnectionProfile for the WRConnectionProfile parameter. This will set the default value to be the @WR reserved word.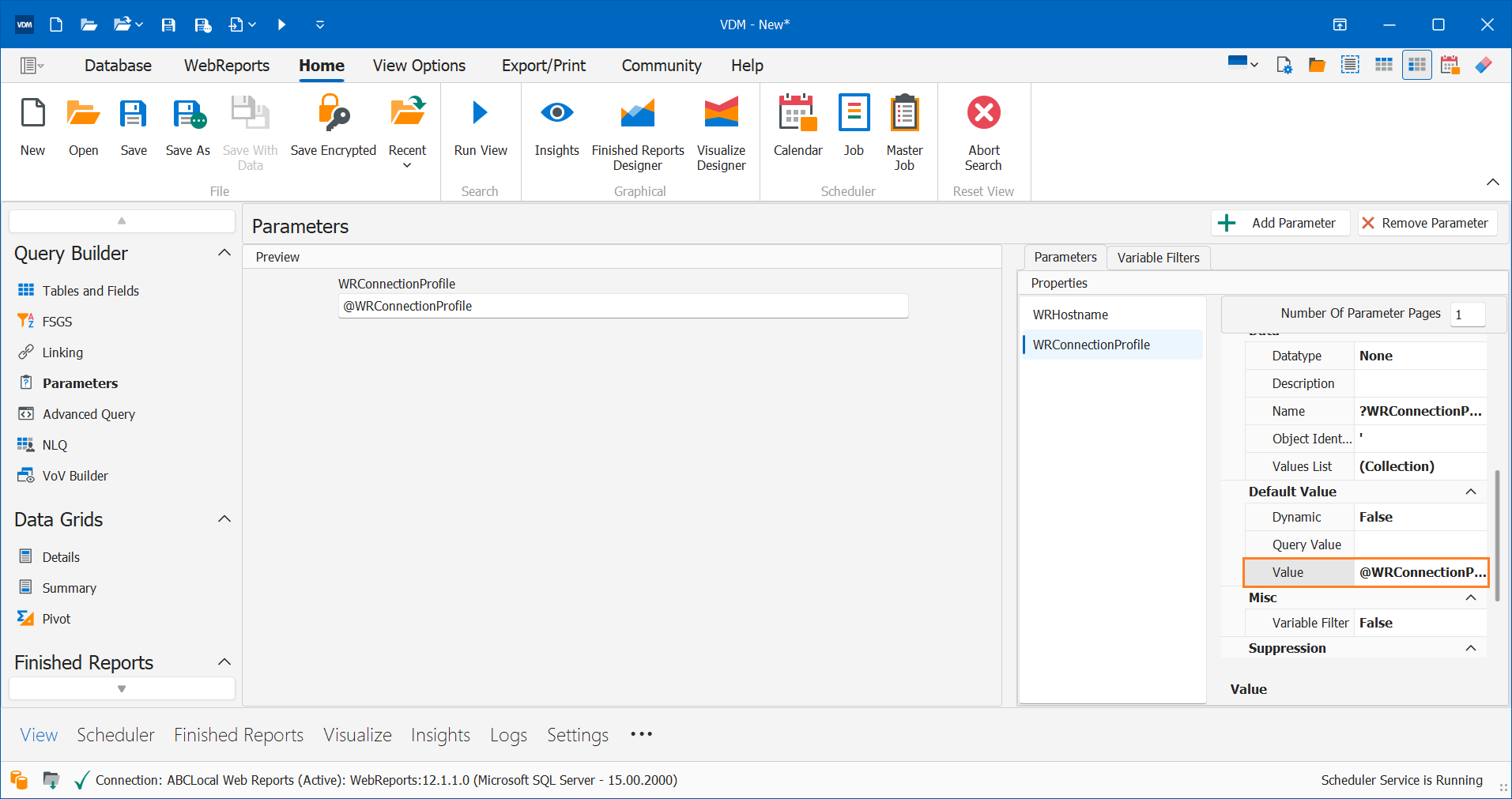 7. Set Enabled to False on both parameters to prevent users from entering anything into the parameter value. This will ensure that the default value is always used for the parameter value.