Download ASP.NET Core Runtime
Trouble seeing the images? Right click on images and open in new tab to enlarge or zoom in on the page (Ctrl + mousewheel).
Article Goal: Download ASP.NET Hosting Bundle
In this article we are going to cover downloading ASP.NET Core Runtime.
Please note: .Net installations are backwards compatible, and you may have an option to install a newer version. If so, please install the latest version.
Where Can You Download ASP.NET Core Runtime?
You can download the latest version here.
Steps To Install ASP.NET Core Runtime.
1. Click on the Windows Hosting Bundle installer.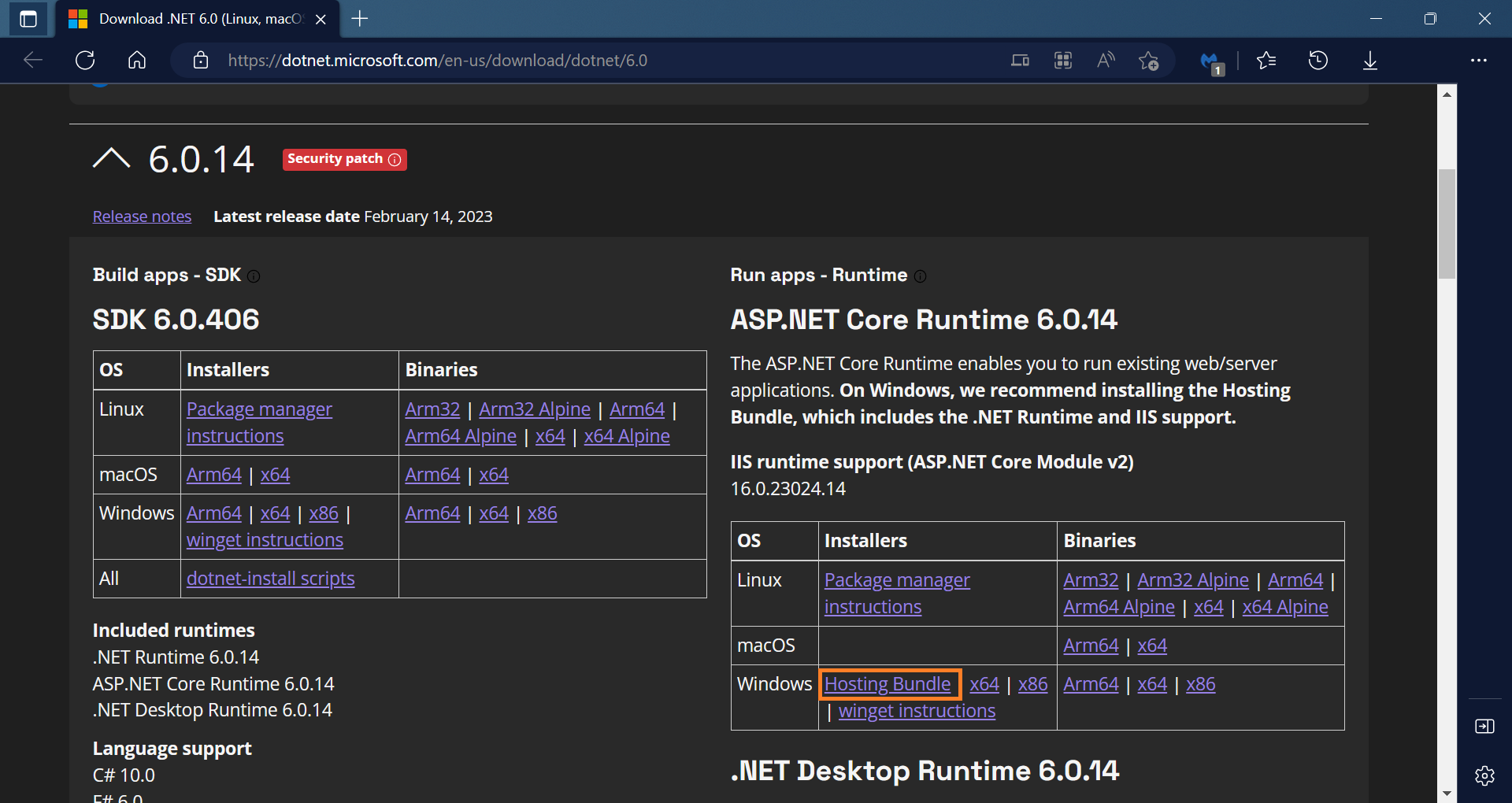 2. Run the installer.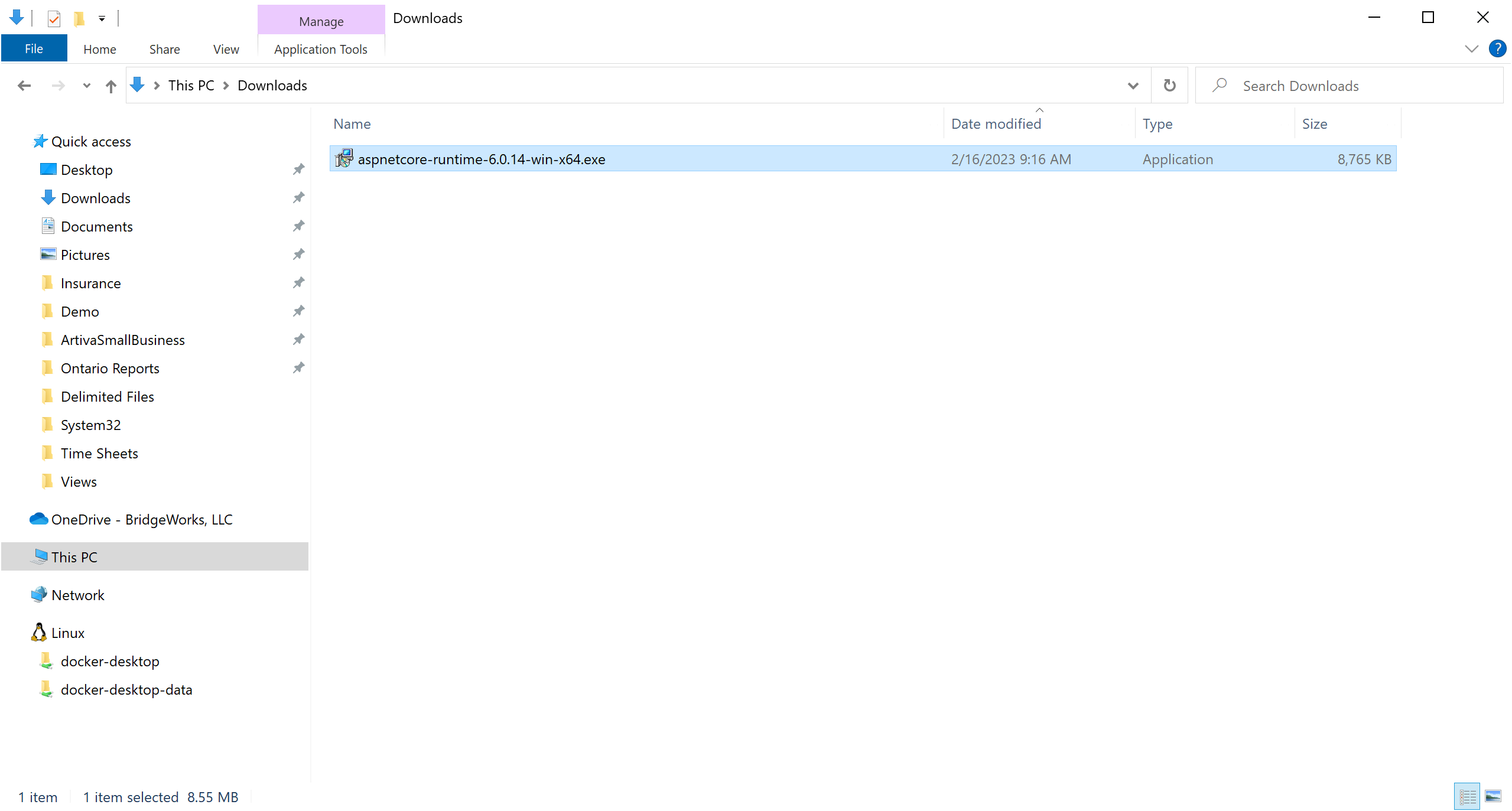 3. Agree to the license terms and conditions then click Install.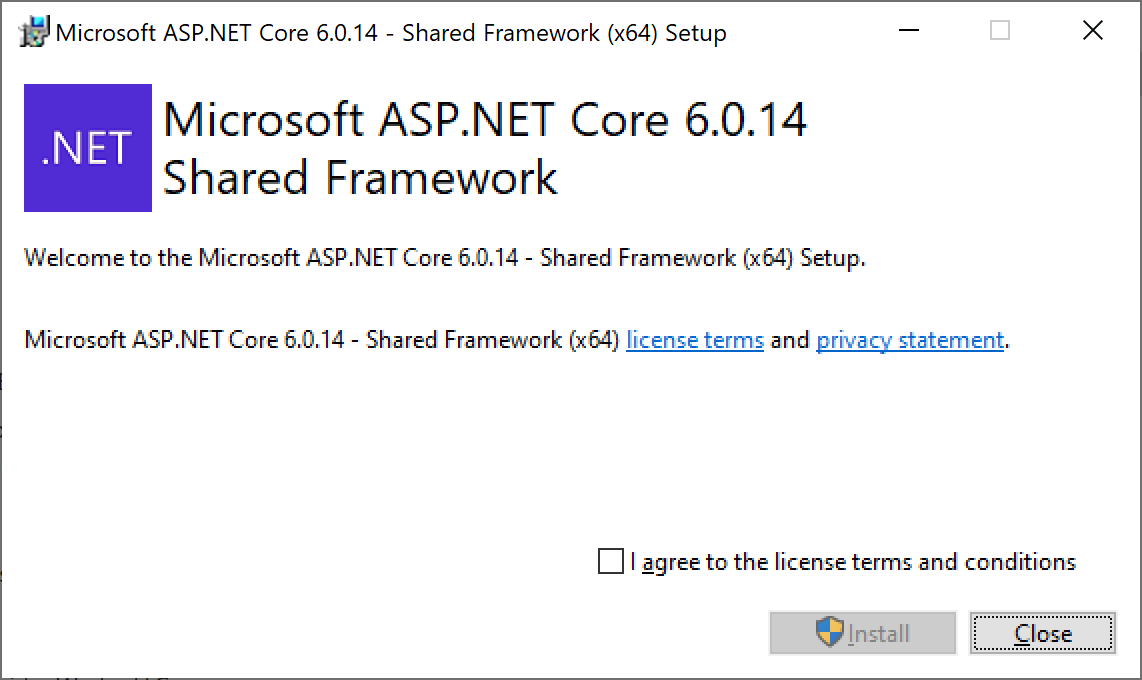 4. Wait for the install to complete.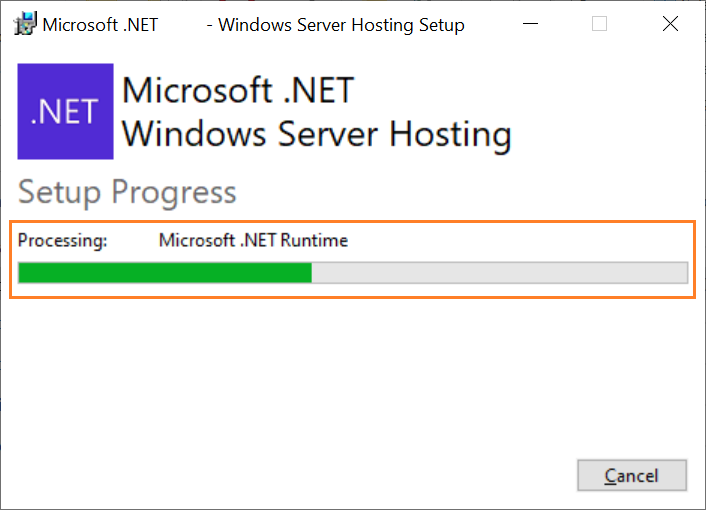 5. After the install is complete, click Close.