Add / Remove Email File Attachments
Trouble viewing images? Click on images to enlarge.
Article Goal: Show how to add / remove file attachments on email delivery using the scheduler.
In this article we are going to cover how you can add (enable) or remove (disable) file attachments being sent through the scheduler email delivery.
Where Can You Add / Remove File Attachments?
File attachment options can be modified in the Job setup, either in the wizard or the properties panel.
How To Add / Remove File Attachments.
1. Click on Job in VDM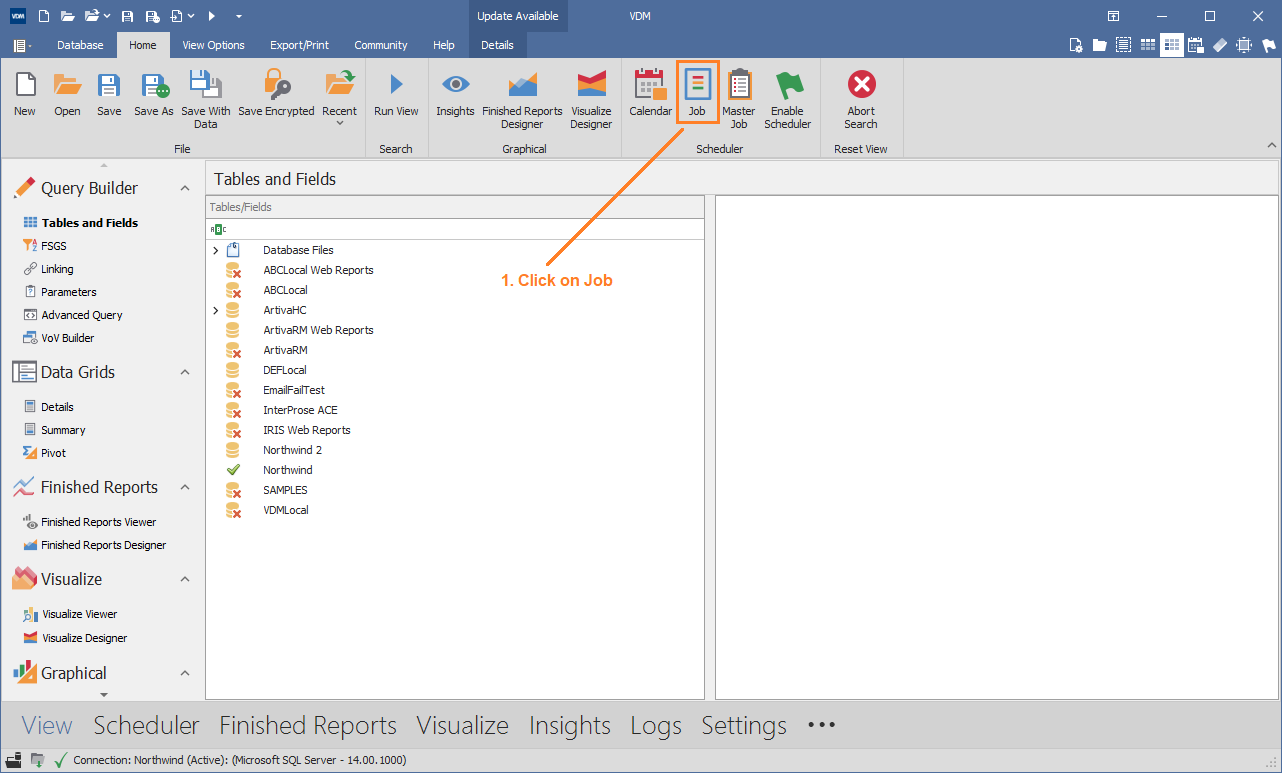 2. Open / Create a new Job. Click the Add / Edit Wizard to get into the email set up.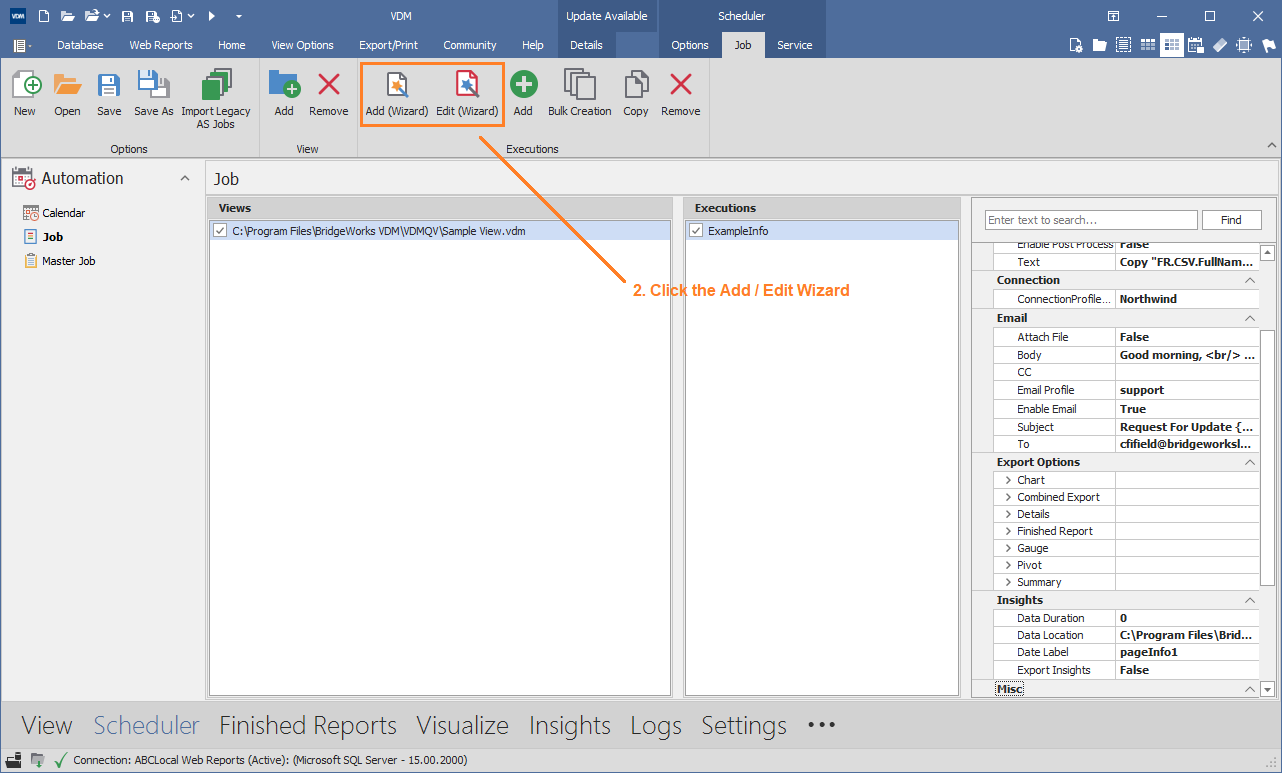 3. Enable / Disable the Attach File option (Default: Enabled)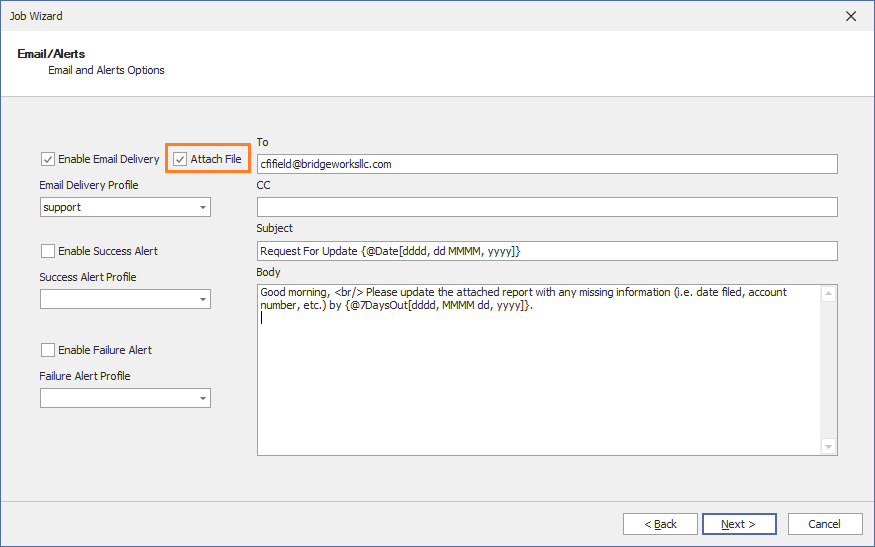 4. Save the Job and test.