Trouble seeing the images? Right click on images and open in new tab to enlarge or zoom in on the page (Ctrl + mousewheel).
In this article we cover the steps to change the user logged into the Scheduler Service.
Video Tutorial:
Not Yet Available
Steps to Change the Scheduler Service User.
1. Close VDM and search for Services in the Windows search bar. Click on Services.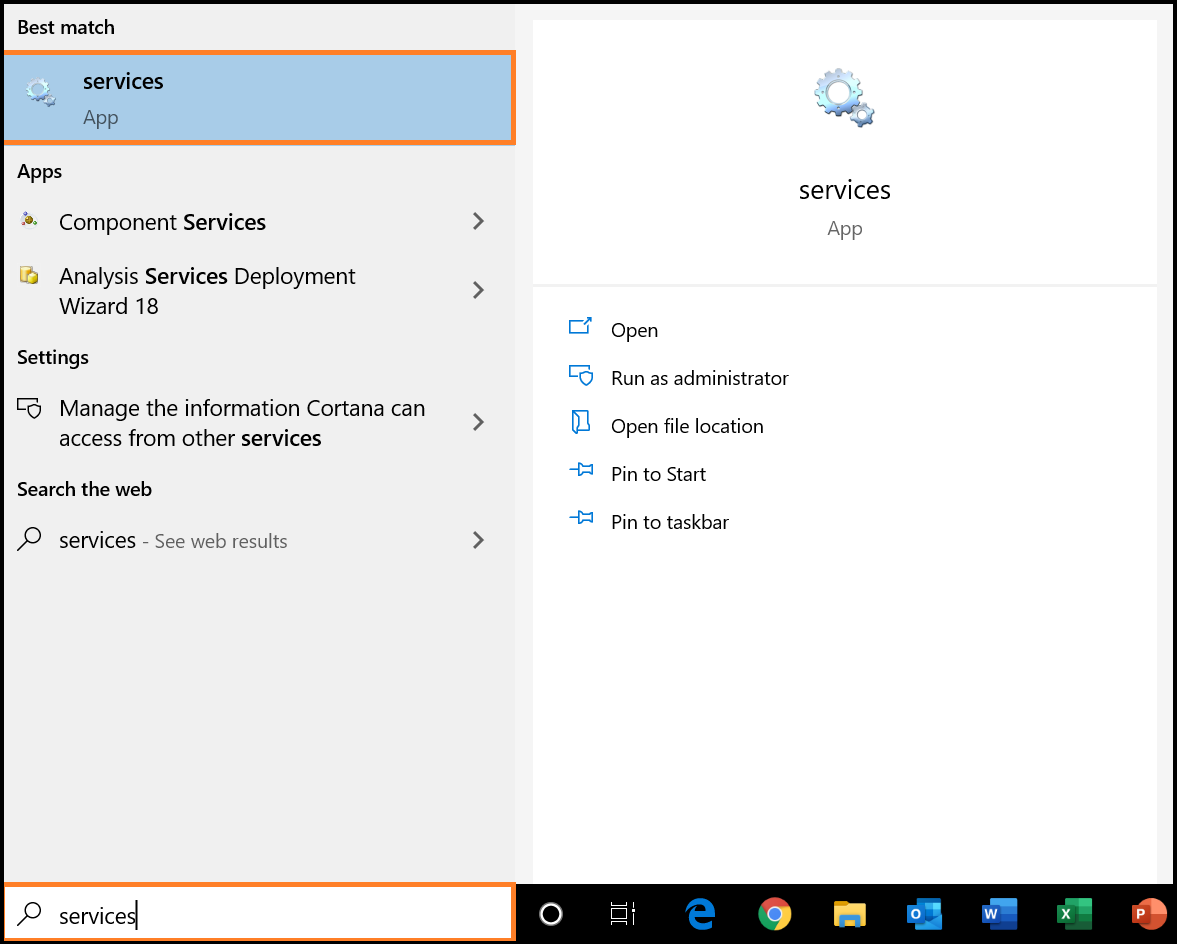 2. Browse to BridgeWorks VDM Scheduler Service. Right click on the service and select Properties.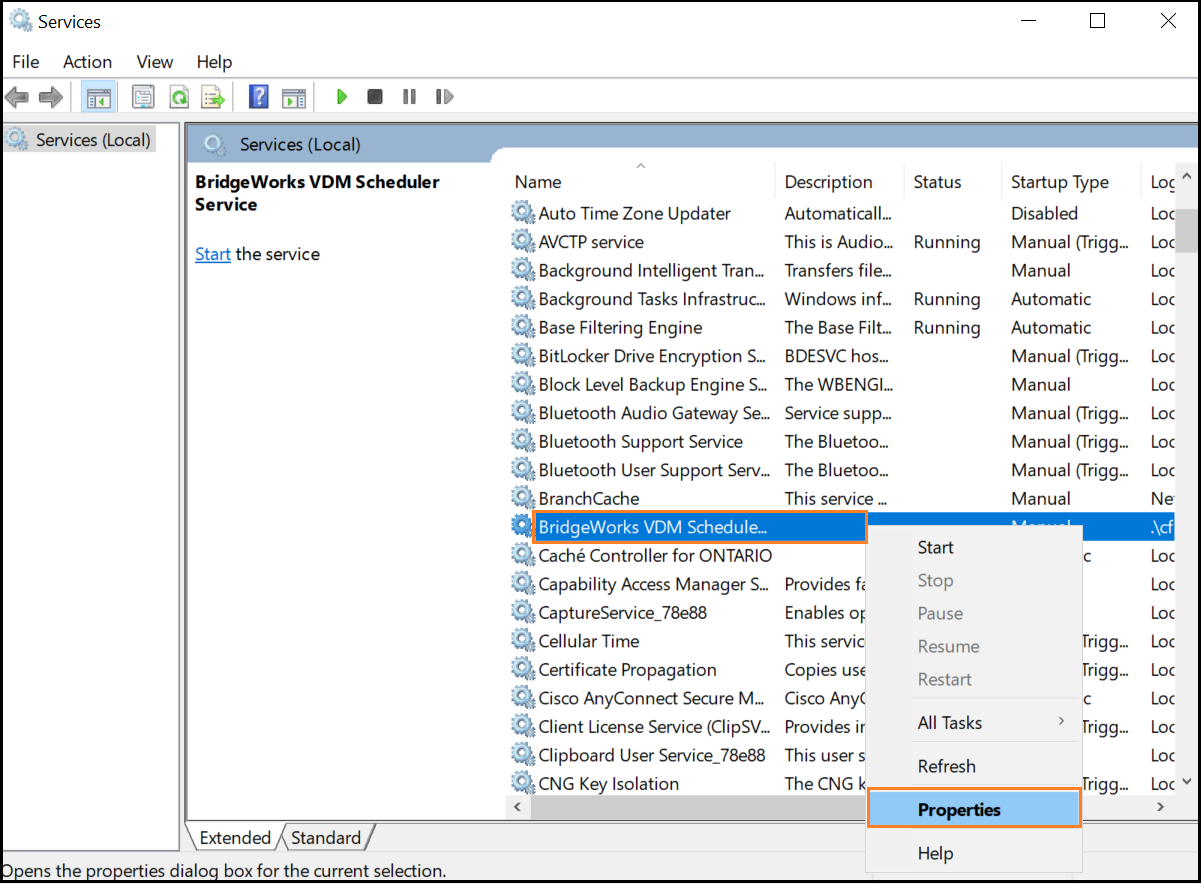 3. Click the Log On tab inside the properties then click Browse.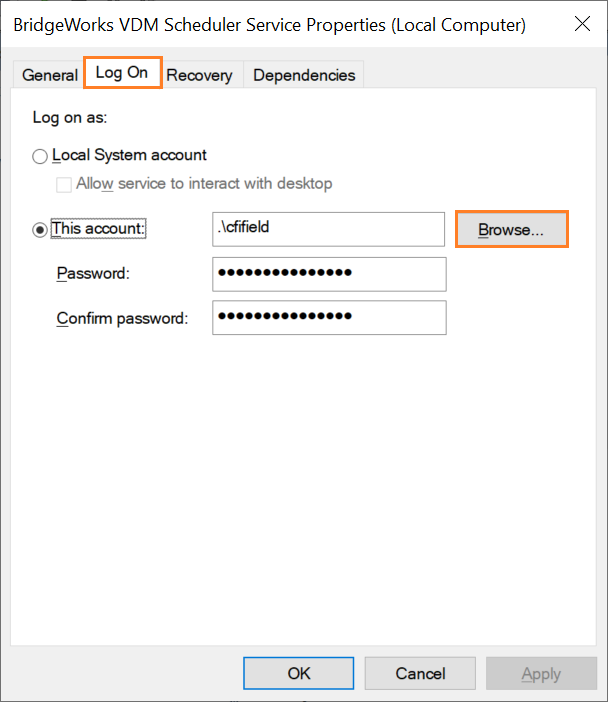 4. Enter the account name that is going to be used to access views, export data locations, reports, etc. and then Check Names. If successful, click OK.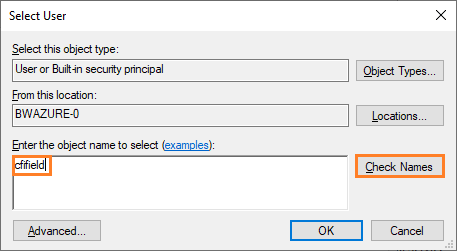 IMPORTANT NOTE: The account running the service must have access to the paths in the SERVICEOPTIONS file. If the paths are in the user documents it needs to be the same account, otherwise accessible locations will be needed. Click here for more information regarding access / permissions.
(IMPORTANT STEP) Adjust any needed permissions for the new account using the Scheduler Service.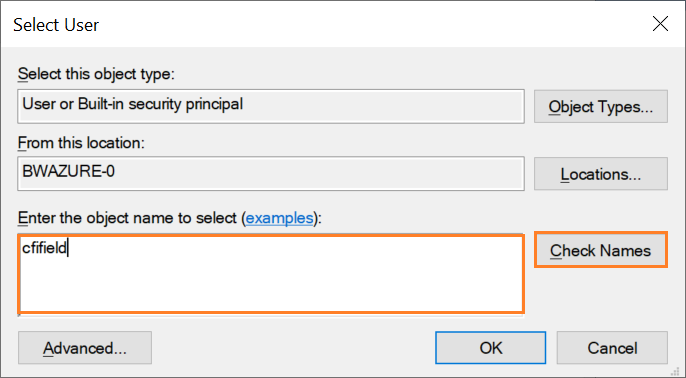 Note: Invalid account names will result in an error when checking the name

5. Enter the password for the account and hit apply to verify a successful account configuration.