Trouble viewing images? Click on images to enlarge.
In this article we provide detail and examples using the Queue For Role button in Web Reports.
Why Use Queue For Role?
The Queue For Role button has the same functionality as the Queue button. The main difference for Queue For Role is that the completed report will be available only to the users that are assigned the role on the View. Once the View is in the completed section users with the assigned roles can view the parameters used for the execution and download the selected file type.
Available File Types: XLSX, XLS, PDF, DOCX
Where Can You Queue For Role?
The Queue For Role button is located on the Available Reports page in the Reports tab.
How To Queue For Role.
NOTE: This example uses Queue For Role. Setup of a View can vary. (variable filters, parameters, etc.)
1. Make sure you are on the Available Reports page.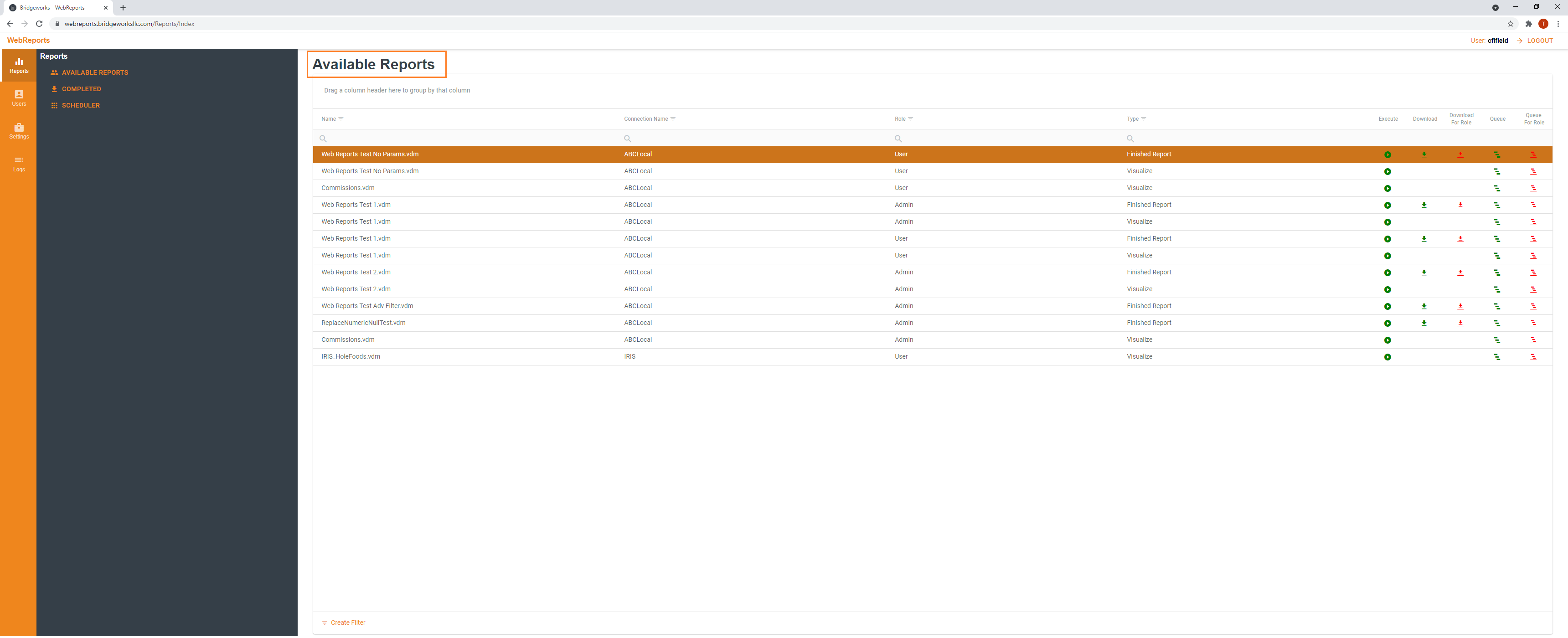 2. Choose what View you want to queue and note the Role assigned to it in the Role column. The role assigned to the View is the role that will have access to download the completed report.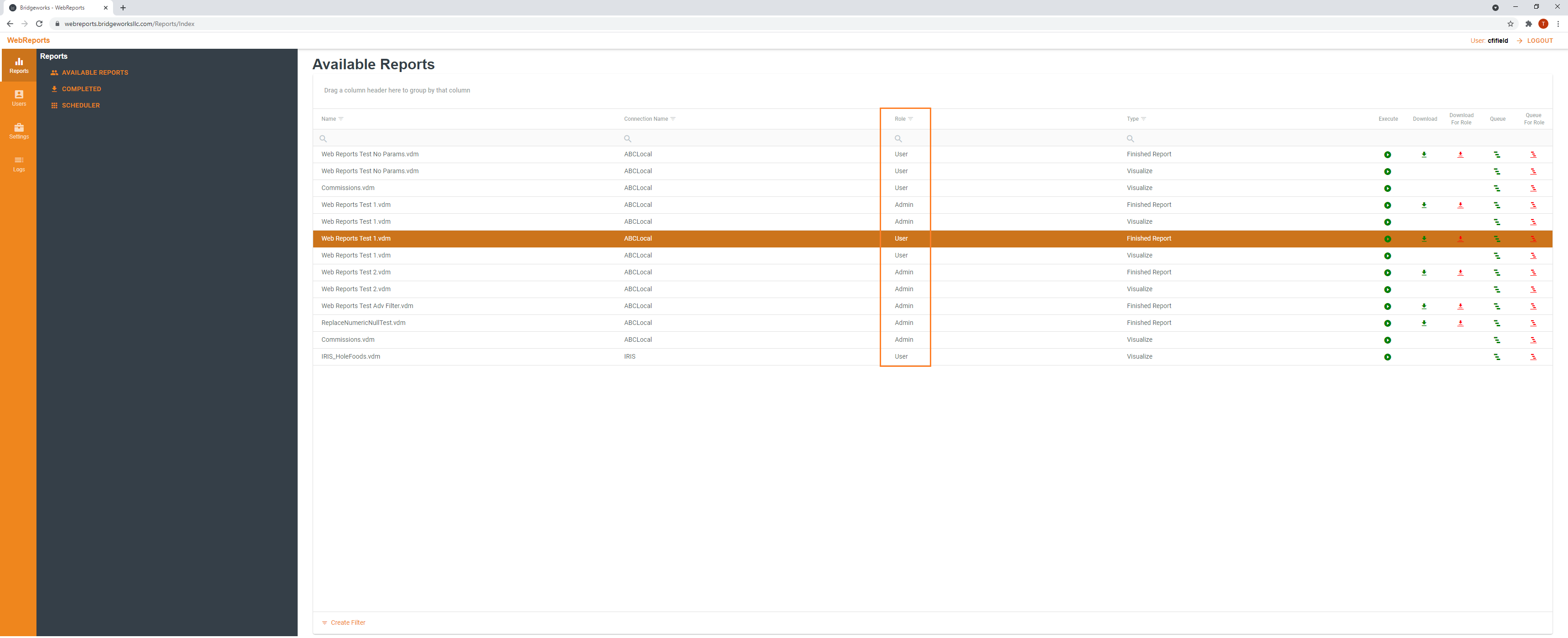 3. Click the Queue For Role button for the View you want to execute. If the View has parameters you will need to enter your parameters.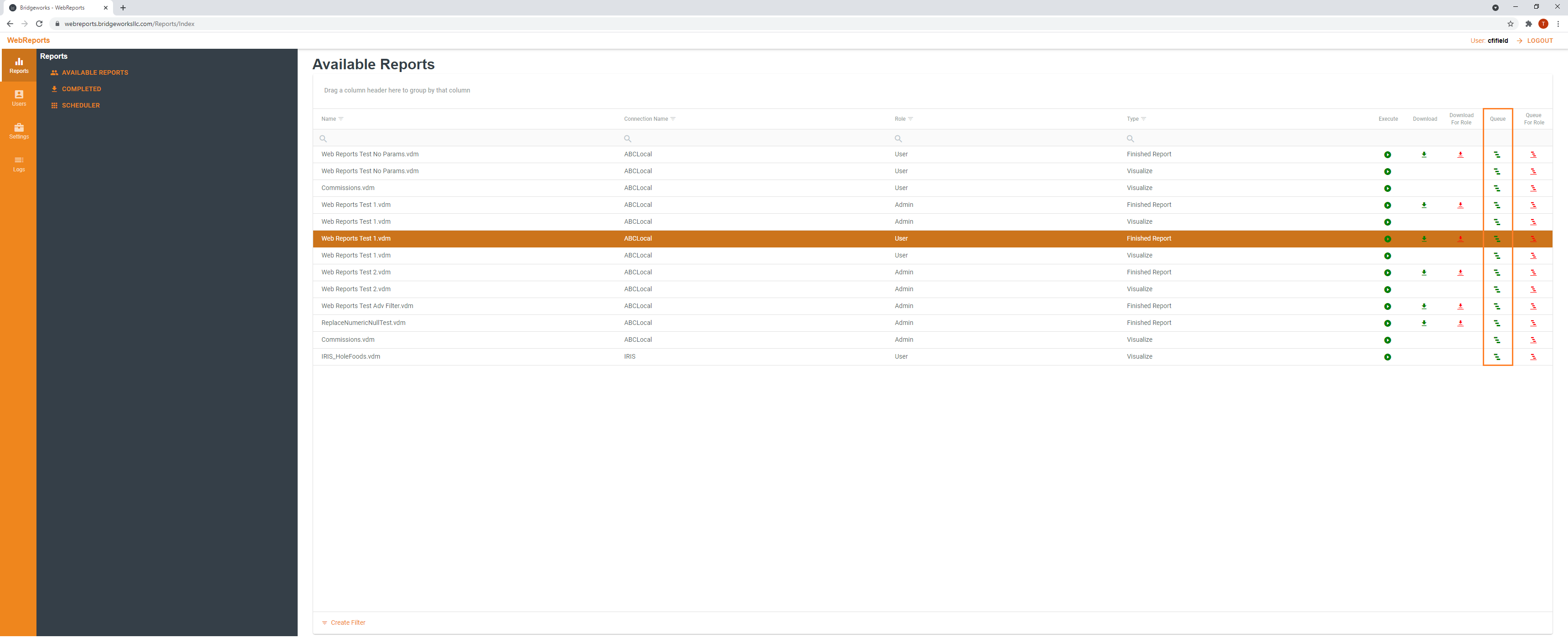 4. Verify the report has been sent for execution. You should see a notification at the bottom of your browser.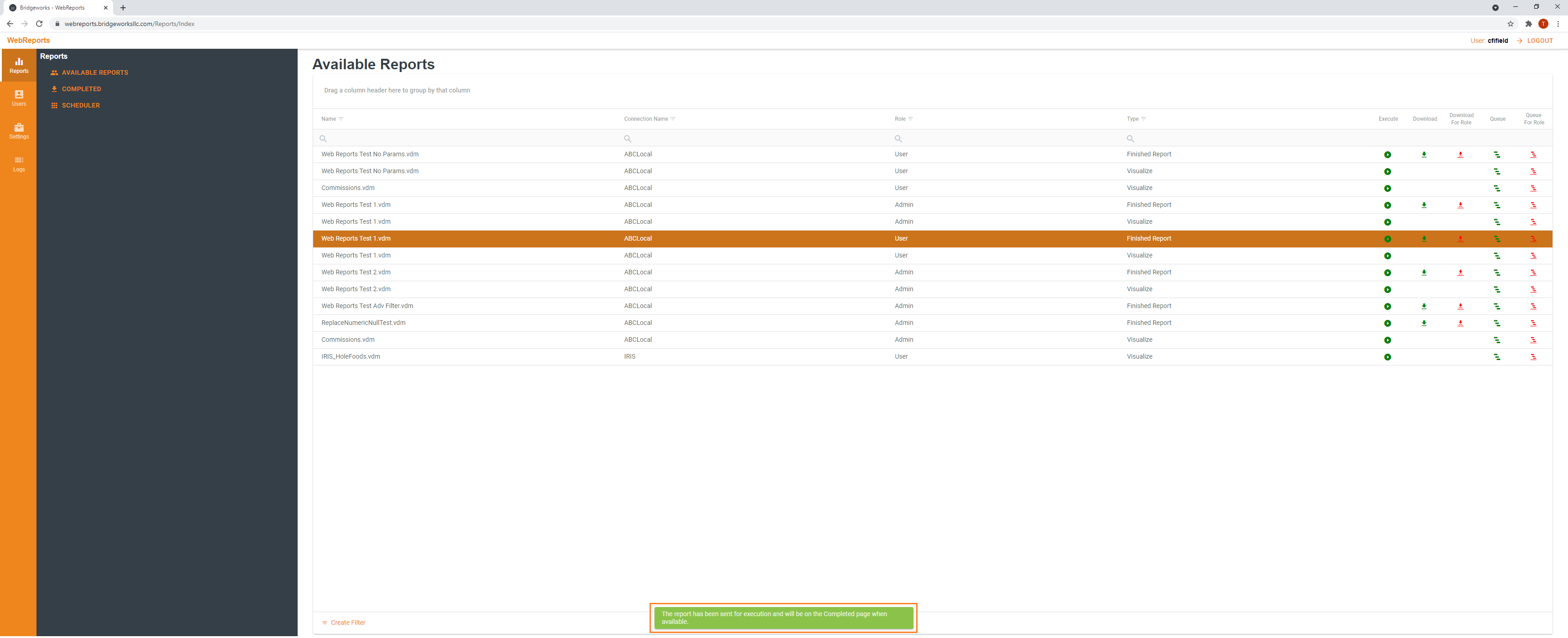 5. Go to the Completed page.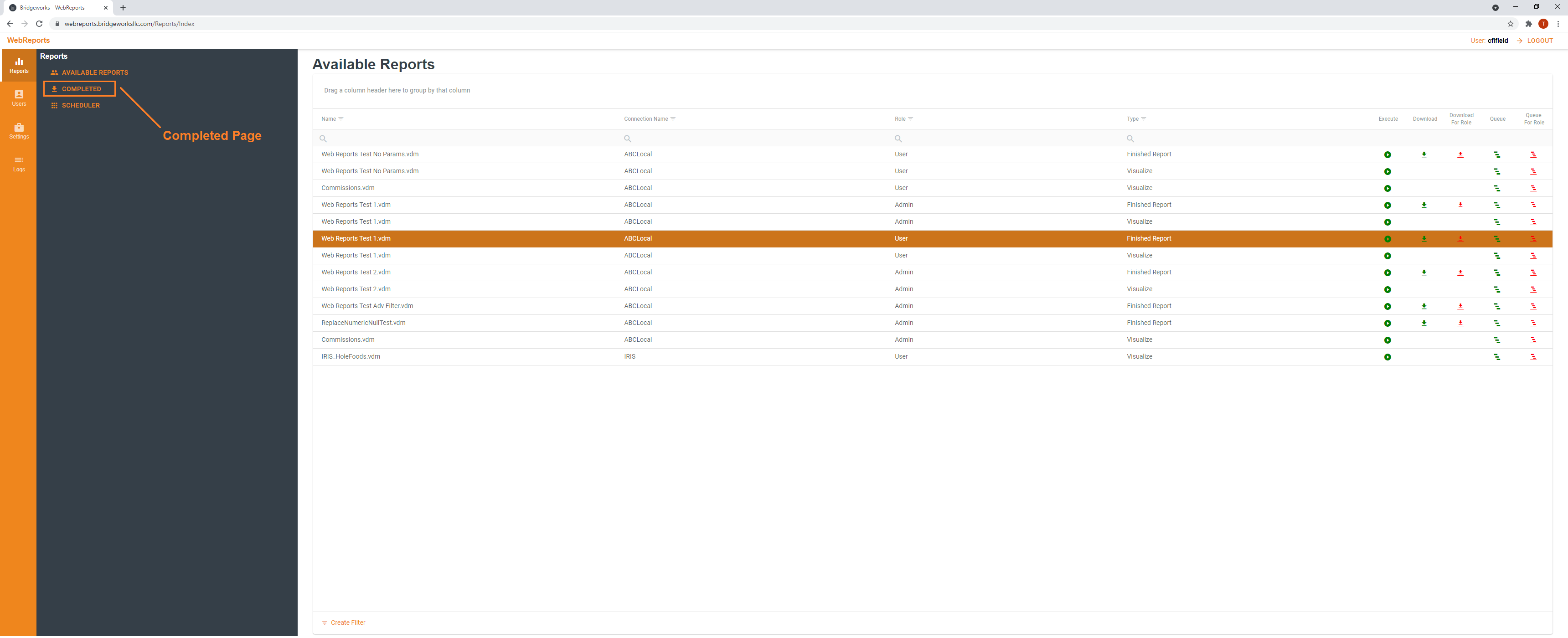 6. On the Completed page, you can then view the parameters used in the execution of the View, Re-execute the View and view the report. If you are viewing the report you can also export by clicking the export to button.