Monitoring Active Scheduler Jobs
Trouble viewing images? Click on images to enlarge.
The Windows Task Manager will give you the ability to monitor what appointments are currently being ran by the Scheduler Service. If you find yourself unable to edit your calendar or it appears to be stuck in read only mode, check your task manager to see if you have any running sessions of VDM.
1. Open Task Manager. (Right click in Taskbar and select Task Manager)

2. Click on the details tab in Task Manager.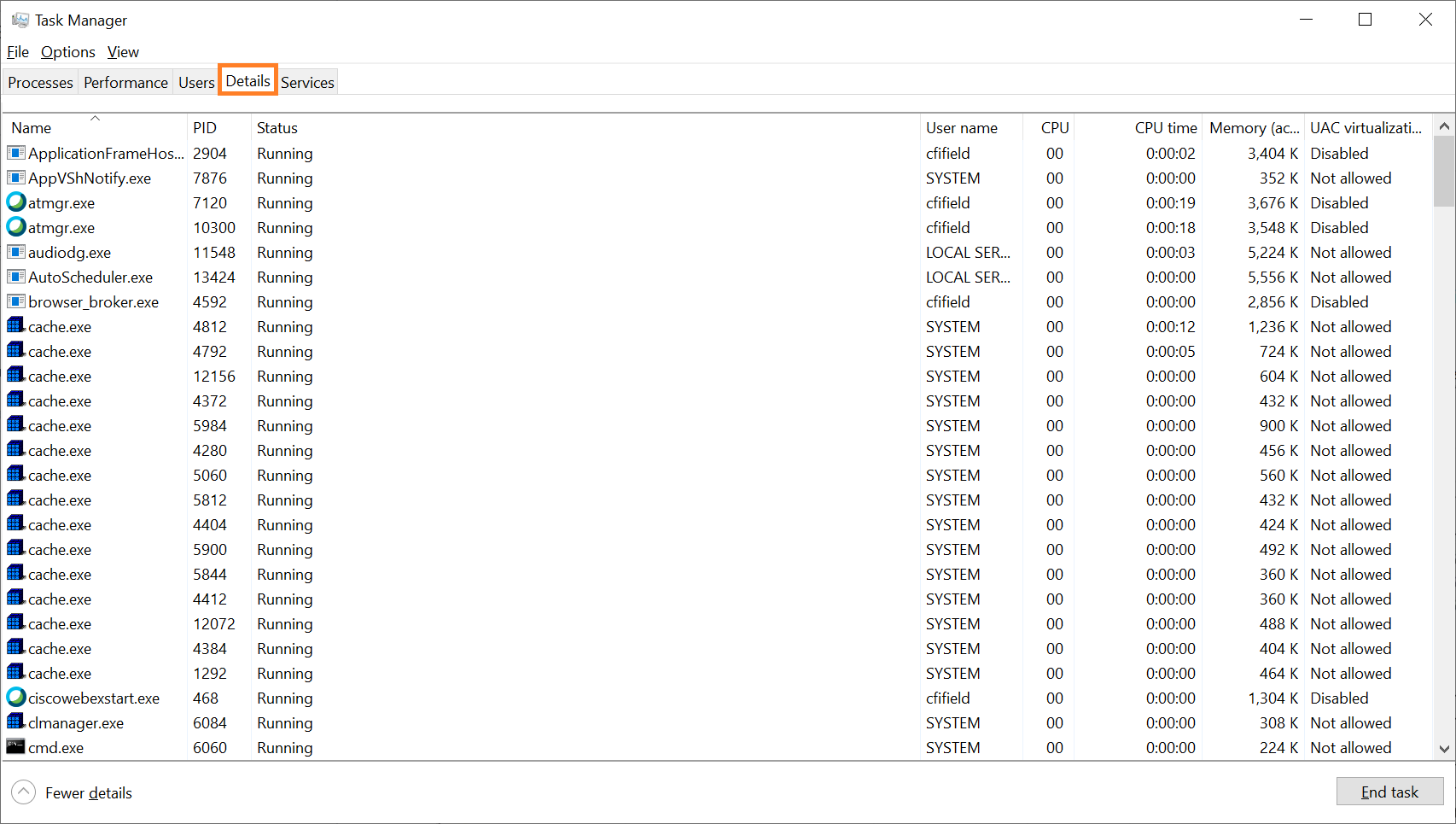 2. Right Click in any column header and choose select columns.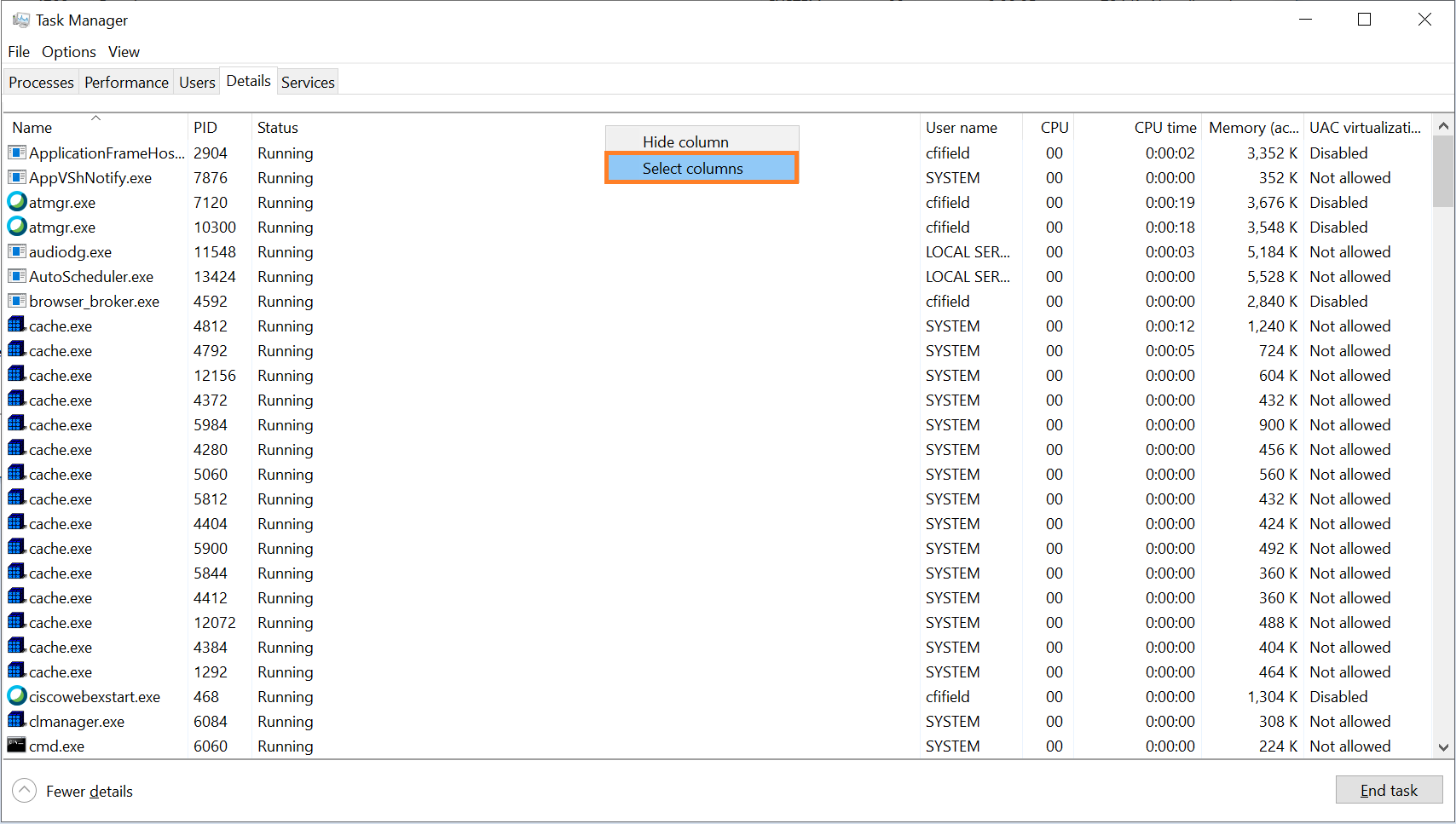 3. Enable Command Line column.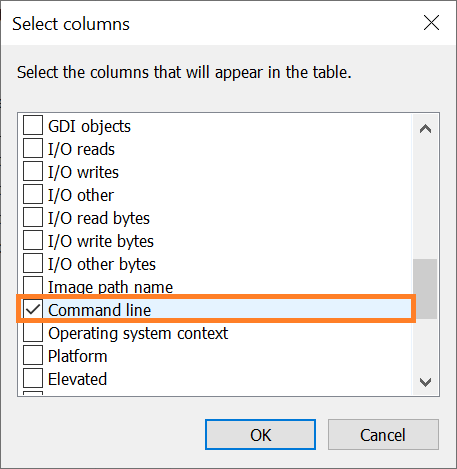 4. Look for tasks being ran "AS" "SERVICE"
Inside the task manager you can see the connection used as well as the date and time that the job was scheduled to run.