Trouble viewing images? Click on images to enlarge.
New Installation and Update Process
v10 introduces some key changes to the install and update process. The new install process will also allow you to have v9 and v10 installed at the same time. This will give you the opportunity get comfortable with the new version of VDM while keeping your comfort zone. v10 is deployed using a Microsoft Installer package called an MSI. The new MSI will enable admins to easily deploy and manage VDM installations and updates.
1. Download/Run the VDM.MSI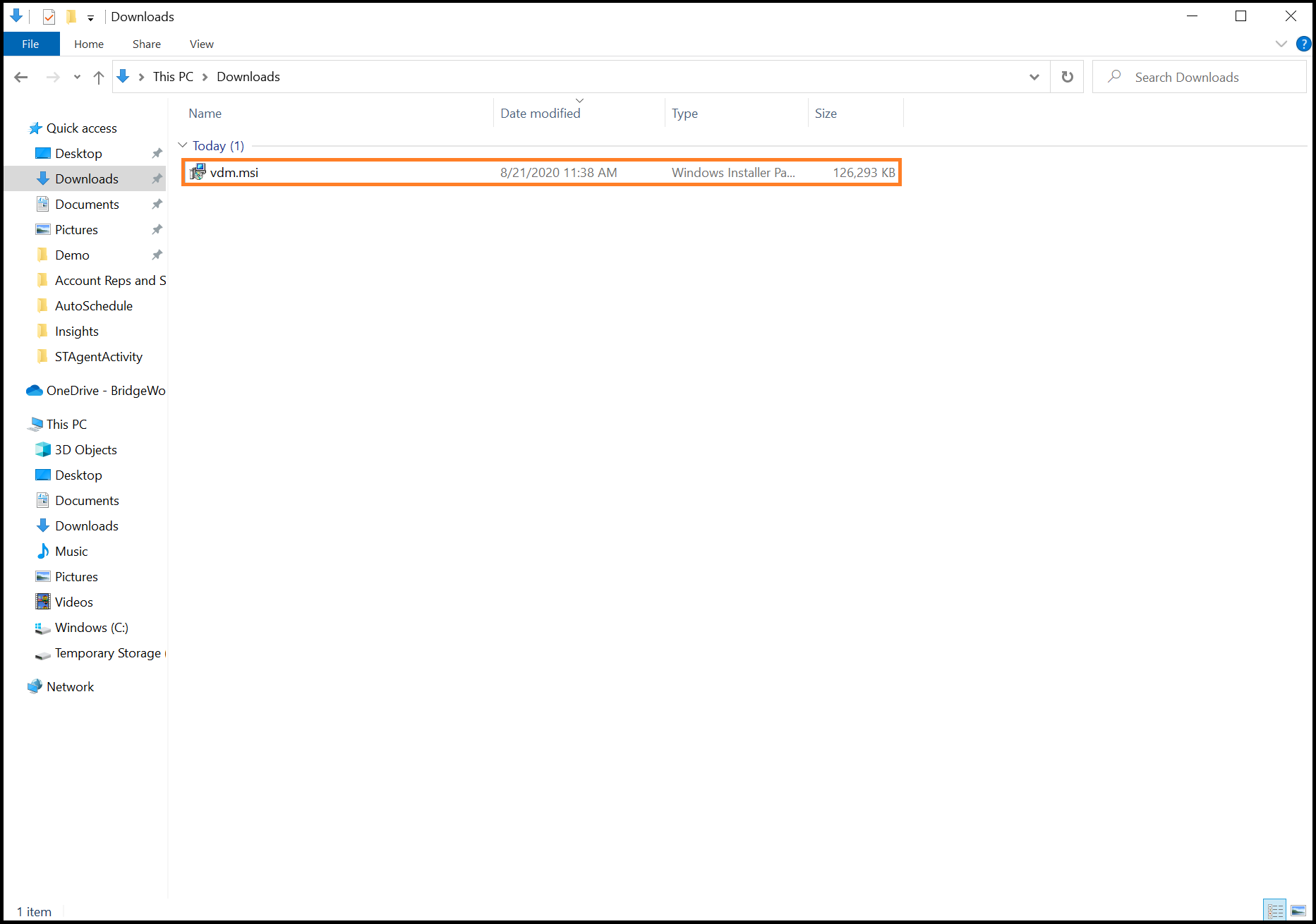 2. Click Next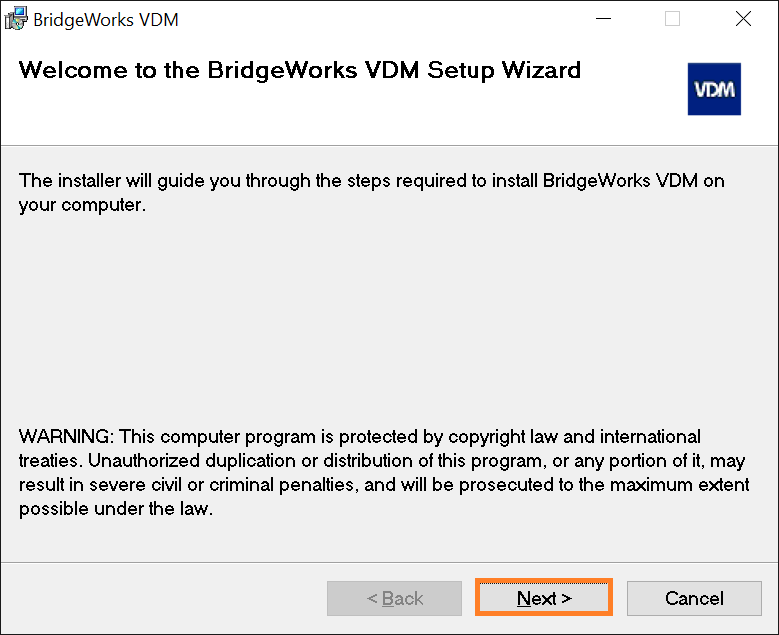 3. Select where VDM will be installed and click Next. Default C:\Program Files\BridgeWorks LLC\BridgeWorks VDM\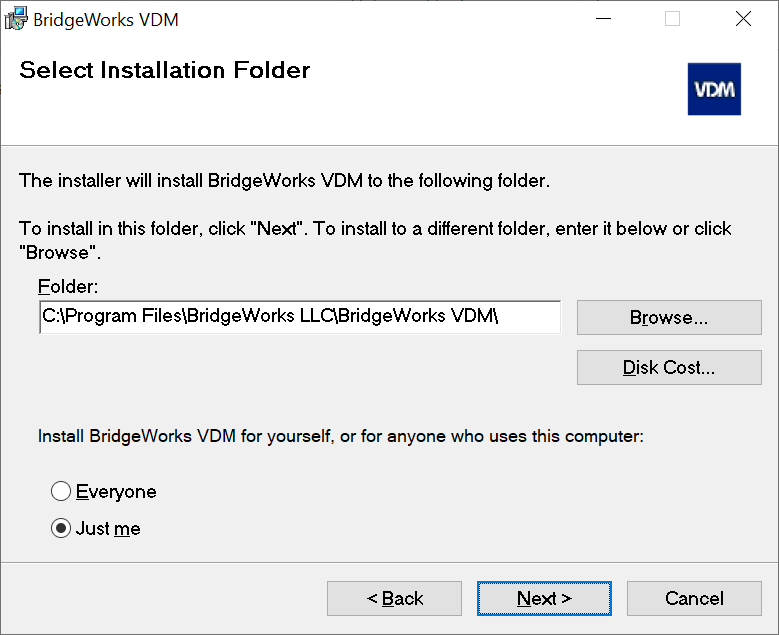 4. Click Next
5. Click Next
6. Click Yes when prompted to allow the MSI to make changes to your device.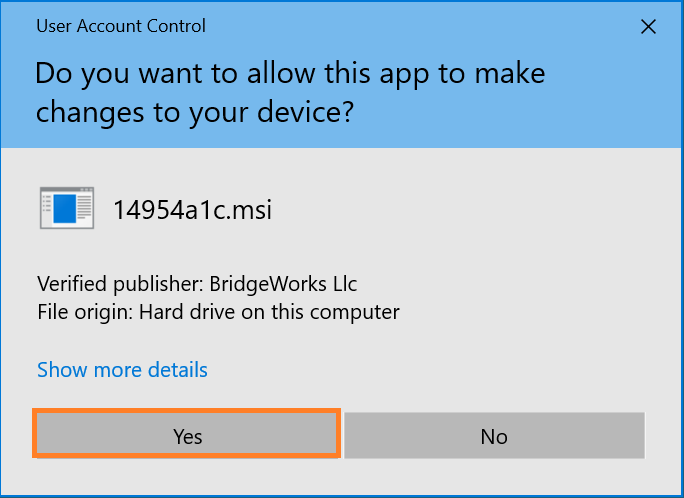 7. Wait for VDM to finish installing.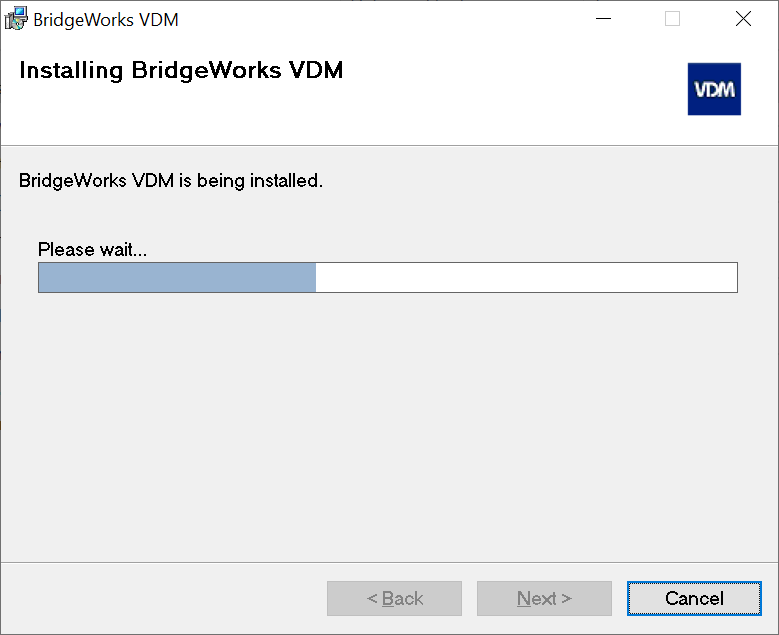 8. Click Close, then Launch VDM.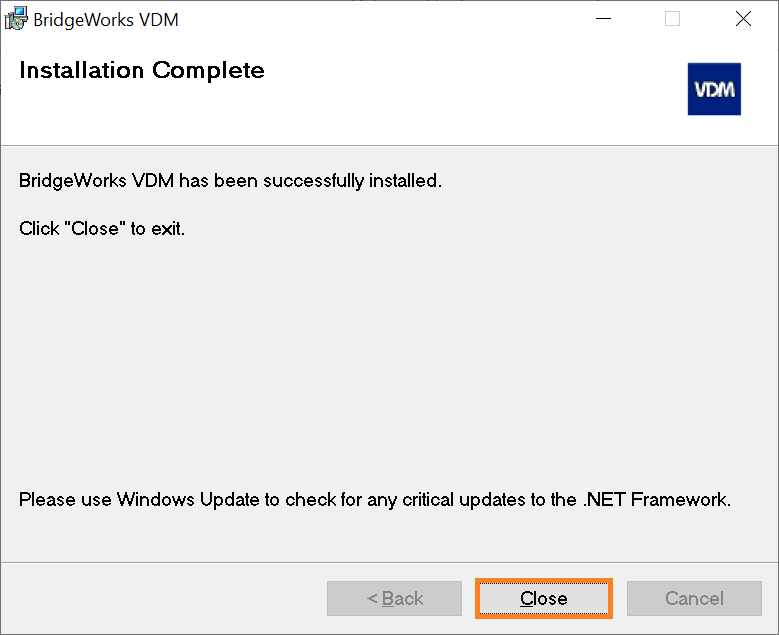 9. If VDM detects an options file the first time it is launched and you would like to use it, click Yes. The options file will tell VDM where to look for all of your tables, views, settings, etc.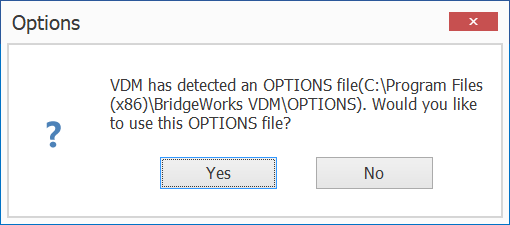 If VDM did not detect an options file but you would like to import one, you will be prompted to import an options file.

You will then need to provide/select the options file you want to import.