Trouble seeing the images? Right click on images and open in new tab to enlarge or zoom in on the page (Ctrl + mousewheel).
Why Use Master Job?
The Master Job component allows for the batch processing of Scheduler Jobs without the need to wait for a specified date or time for the job(s) to be executed. Master Job, also referred to as batch reporting, is commonly used when a number of Views need to be run in batch, but the date and time to run the Views may fluctuate between runs (example: month end processing).
Video Tutorial:
Steps to Run A Master Job
NOTE: A Job will need to be created before it can be ran using Master Job. If you need help creating a Job click here.
1. Select Master Job under the Scheduler section of VDM's main ribbon bar.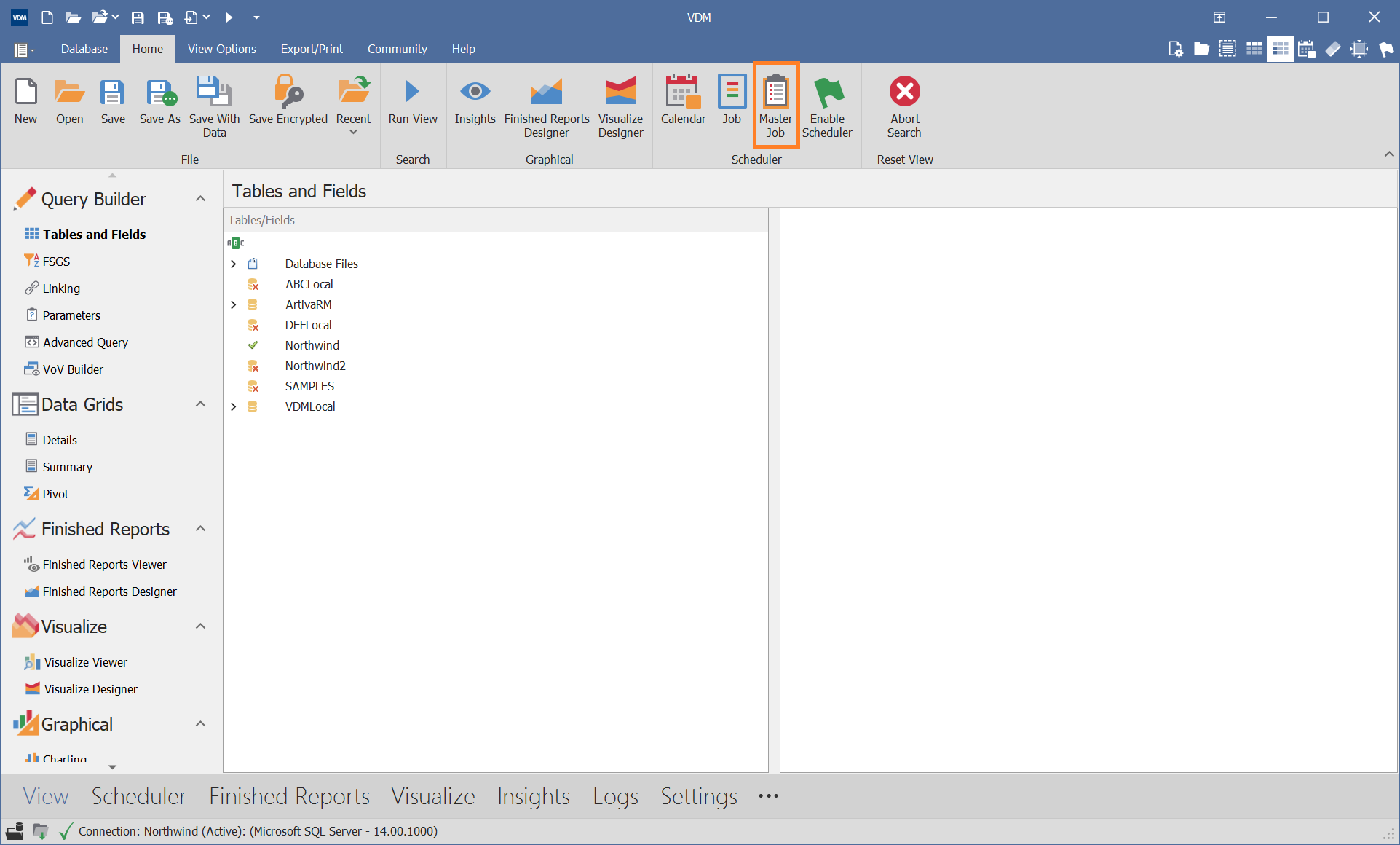 2. Click Add Items on the Master Job page and select the Job(s) you want to run.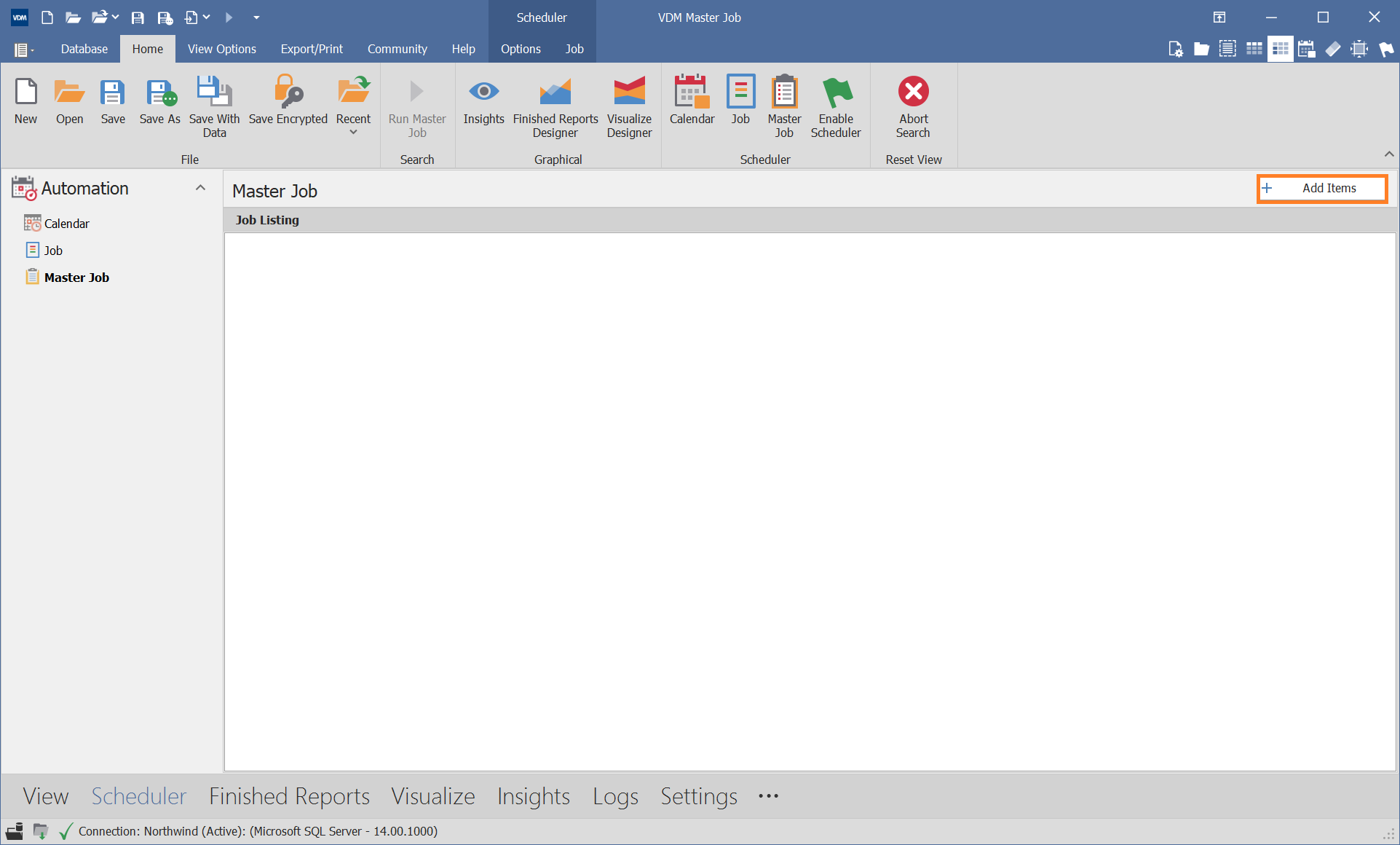 3. Click Save under the File section of the ribbon bar.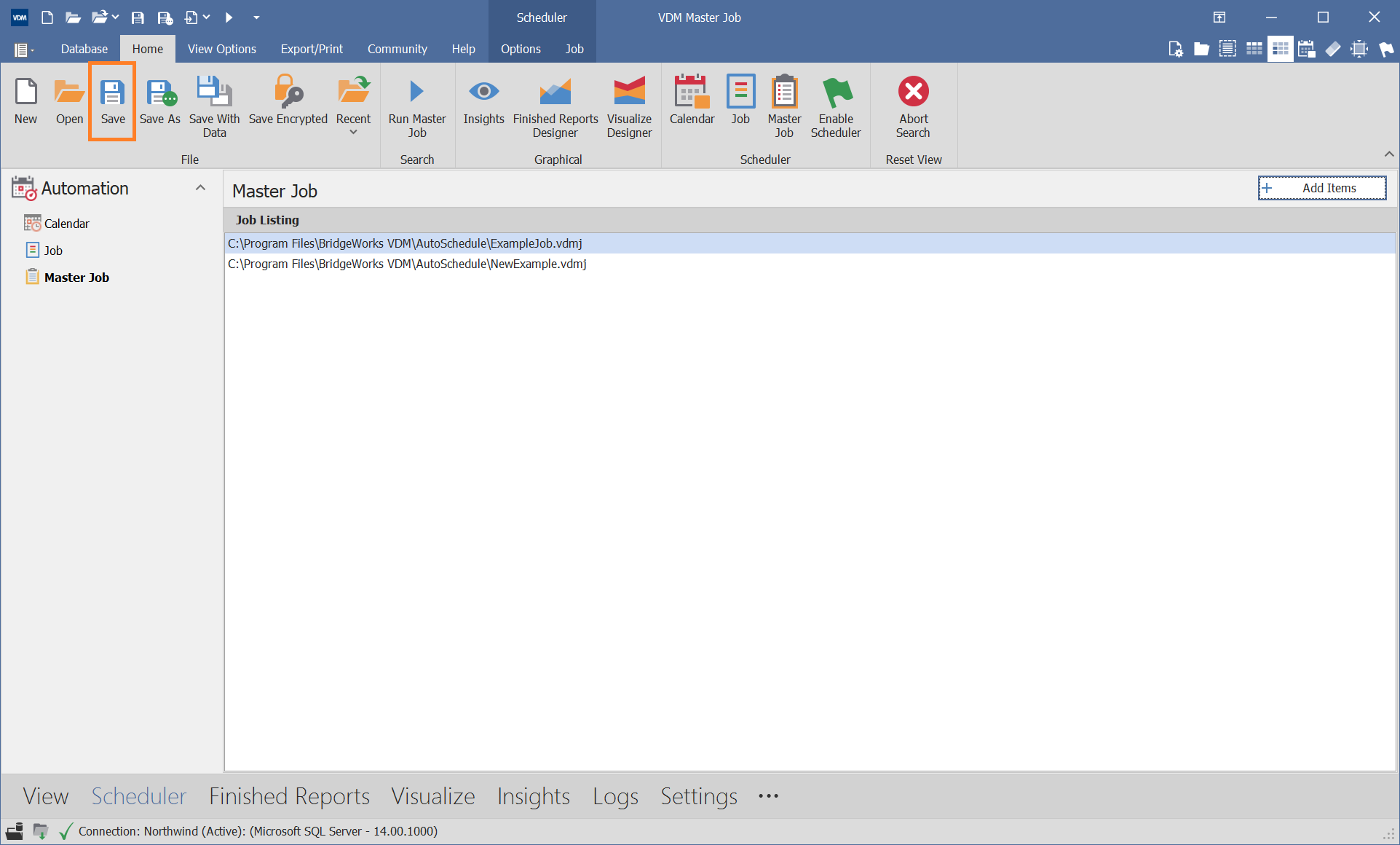 4. Click Run Master Job under the Search section of the ribbon bar.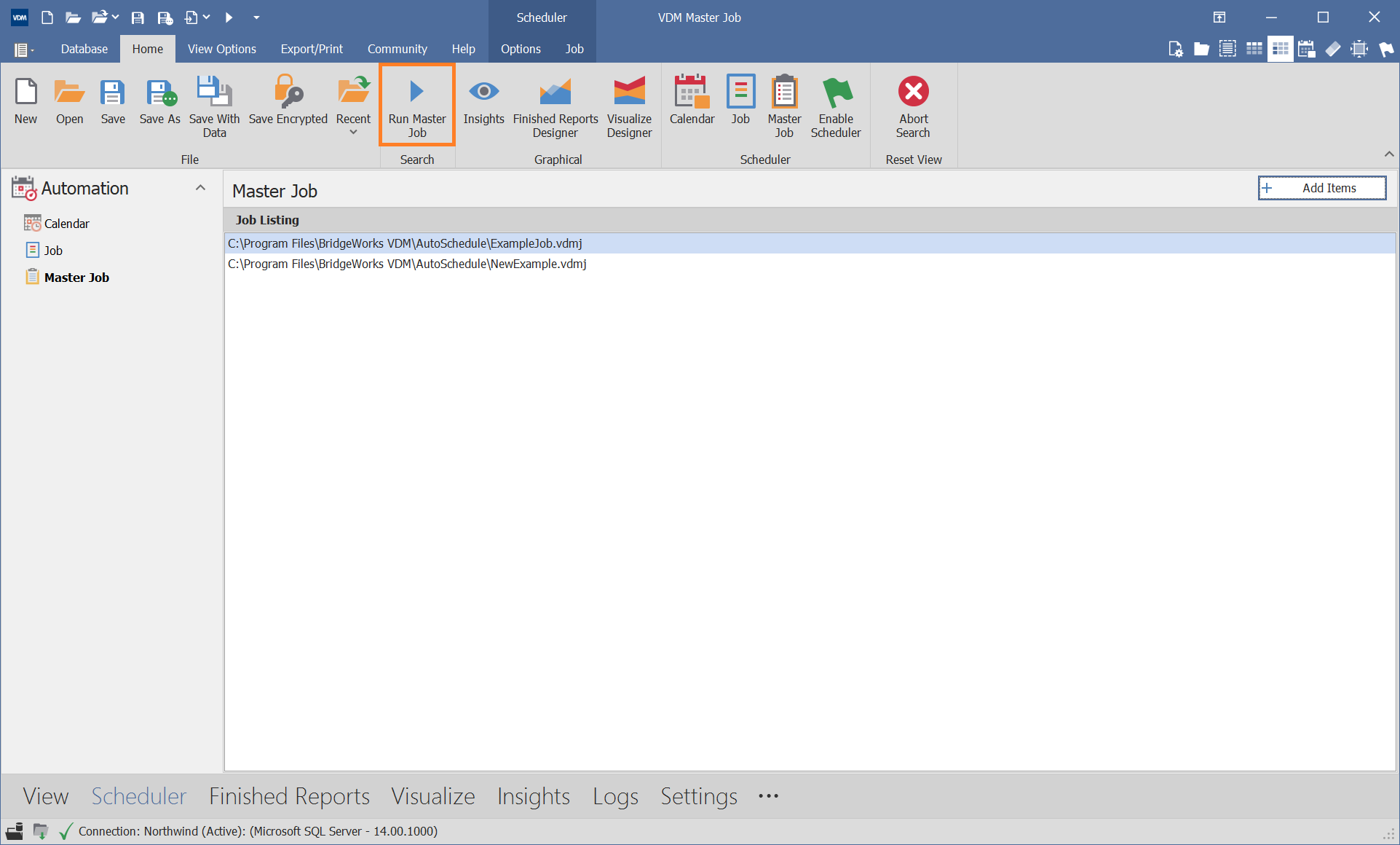 Note: As the Jobs process through the Master Job, the Execution Queue count will increment down with each successful completion.