Opening a Database Connection
Trouble seeing the images? Right click on images and open in new tab to enlarge or zoom in on the page (Ctrl + mousewheel).
To Open a Database Connection, click on the Database Ribbon.
New: Launches the Connection Wizard to create a new Connection Profile.
Load All: Loads all Connection Profiles into Tables and Fields.
Edit: Launches the Connection Wizard to edit and existing Connection Profile.
Manage View Connections: Allows views with multiple Connection Profiles to mapped to other Connection Profiles.
Note: If you are not seeing your new connections, click the Load All button.
After a successful connection to your database, VDM will load the available Tables and Fields.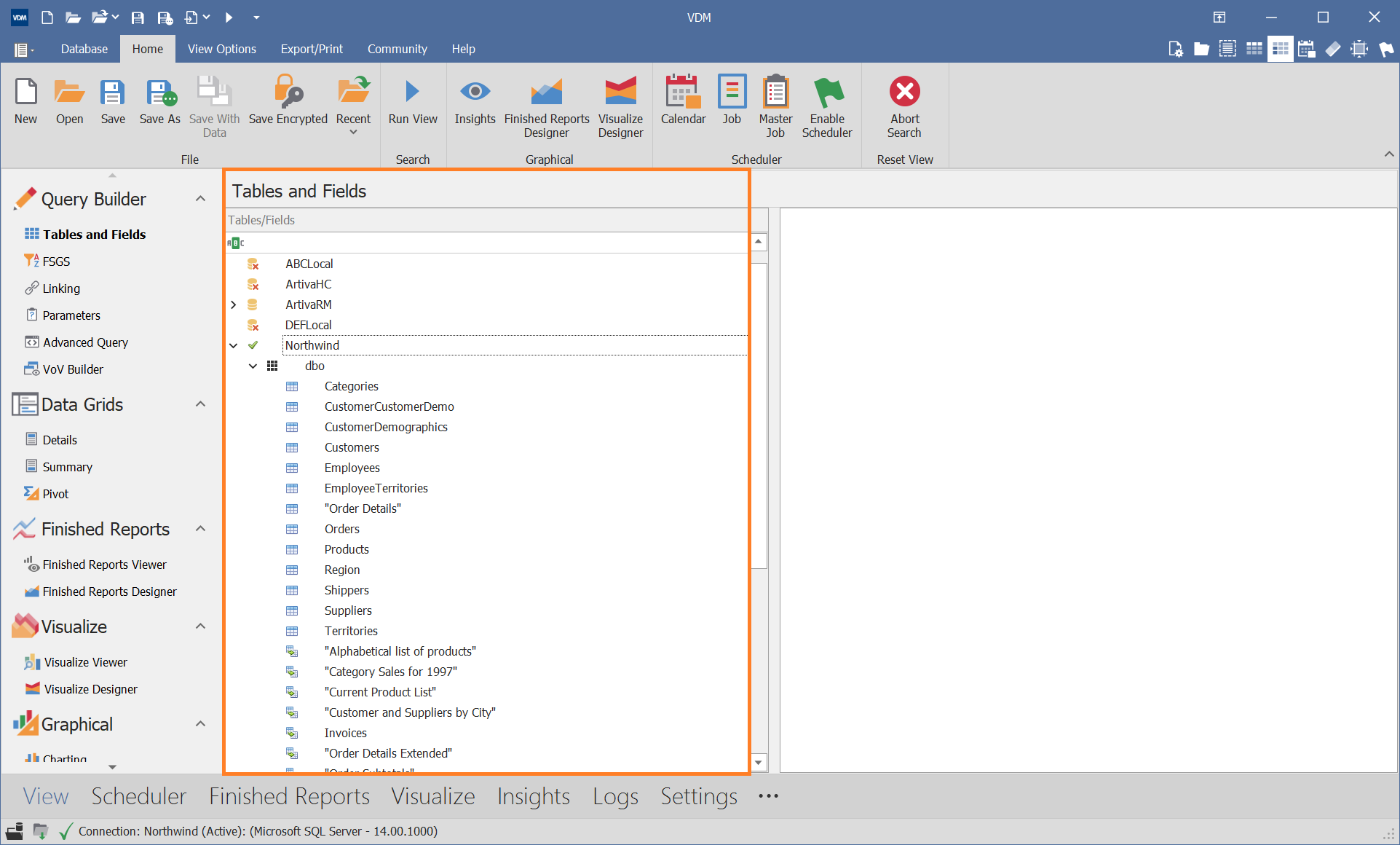 Indicators for Successful Database Connection
There are 2 main indicators for successful connection to a database on VDM's main screen.
1. Green checkmark in the Tables and Fields section next to the Database Name.
2. Green checkmark and Active Connection in the Connection Status bar at the bottom left of VDM.