Trouble seeing the images? Right click on images and open in new tab to enlarge or zoom in on the page (Ctrl + mousewheel).
Article Goal: Enable the redact query option inside VDM
Version: 11.0.1.0 and later.

In this article we are going to cover the steps needed to enable the redacted query in VDM and it's uses.
Why Redact Queries?
Redacting queries can be useful to remove any PII/PCI/PHI sent in the query (example: Social Security Numbers).
Preview: Normal Query

Preview: Redacted Query

Where Do You Enable Redact Query?
You can enable Redact Query in the View Options ribbon bar of VDM.
Video Tutorial:
Not yet available.
Steps To Enable Redact Query.
Note: Redact Query is a view level option. This option will need to be enabled on each view individually.
1. Open or create a view.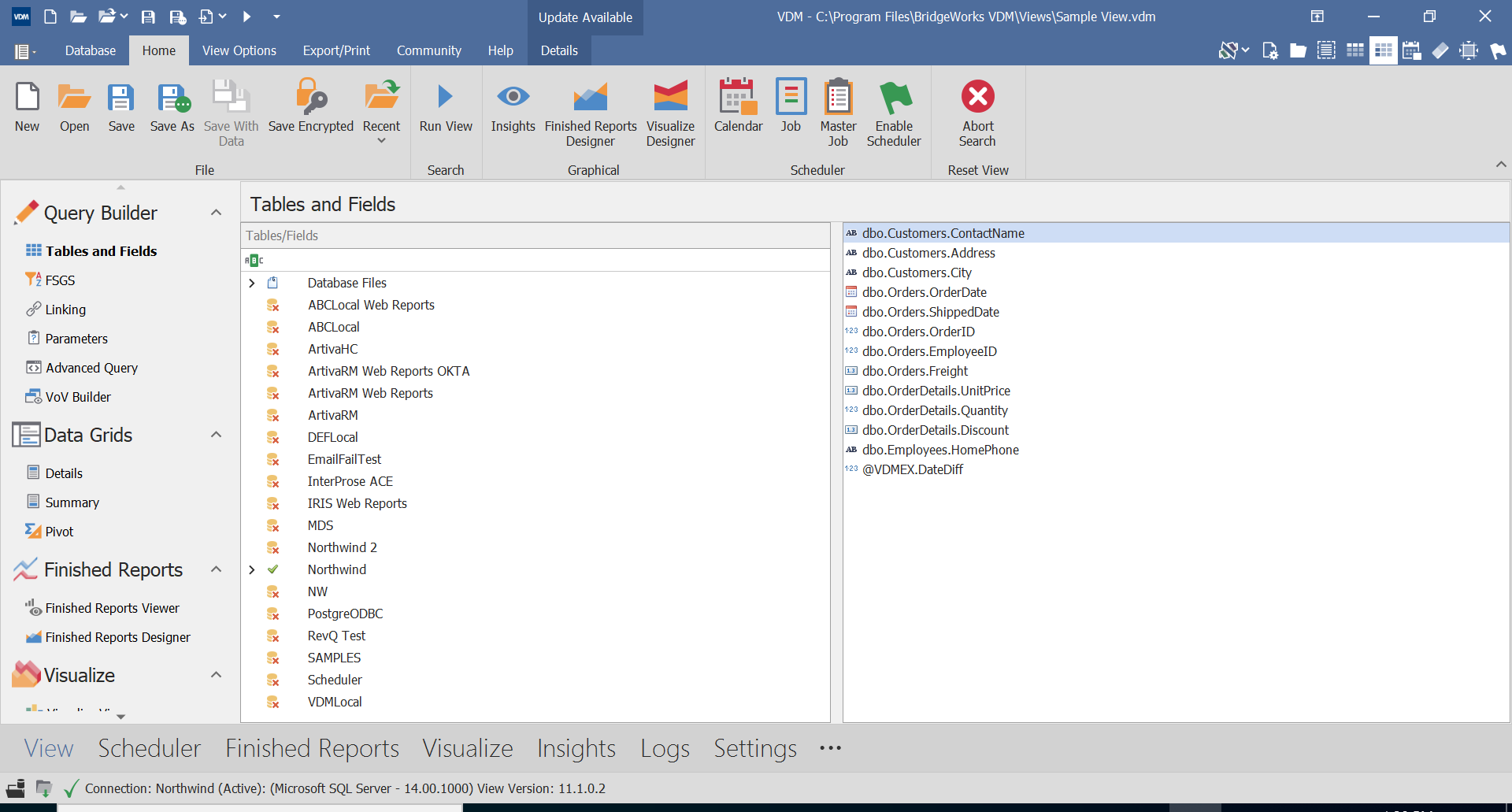 2. Click the View Options ribbon bar on VDM's main screen.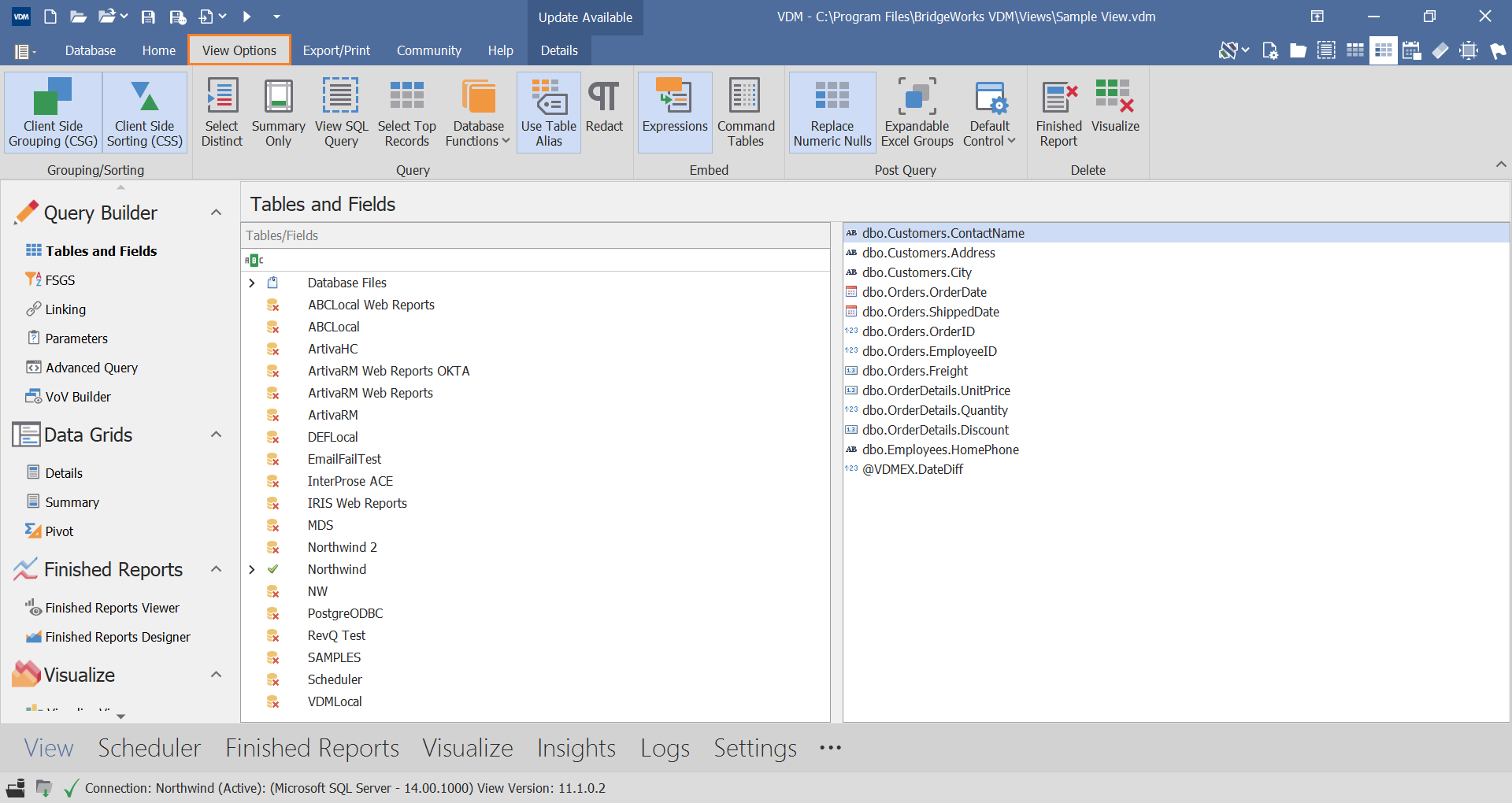 3. Enable the Redact option. When the option is enabled you will see a different background color (changes based on skin - in this image it is indicated as active by the blue background).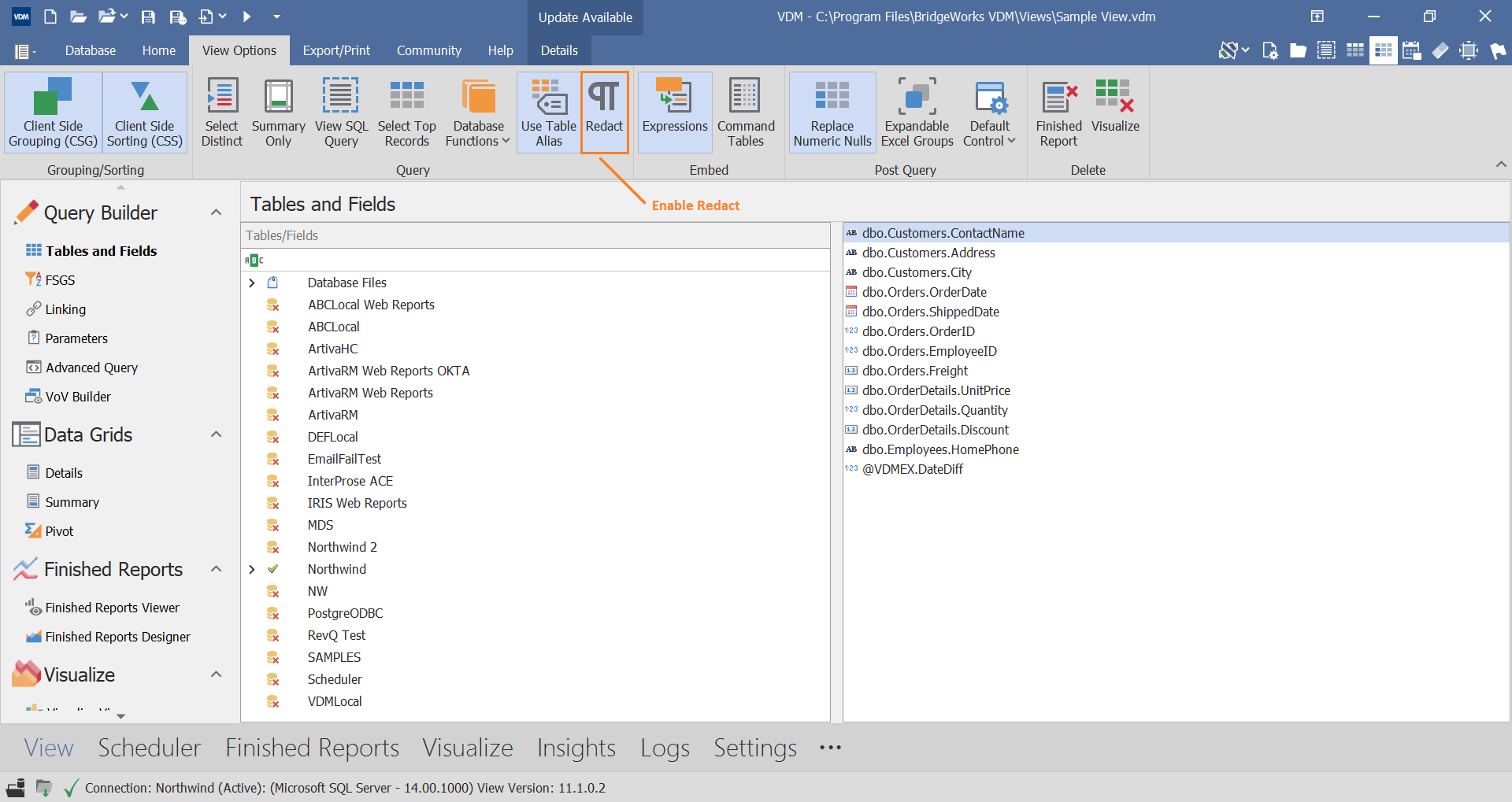 4. Run the view and check logs to verify the query has been redacted.