Tables and Fields - @DBF Storage
Trouble seeing the images? Right click on images and open in new tab to enlarge or zoom in on the page (Ctrl + mousewheel).
In this article we discuss the @DBF storage in the Tables and Fields section of VDM.
What is the @DBF Storage?
The DBF storage allows you to save custom database fields / functions locally to be re-used as needed. Prior to this feature, all database functions would have to be created in each new view.
Video Tutorial:
Not Yet Available.
Steps to Use @DBF Storage
1. Open VDM.
2. Open a view / add fields to your view.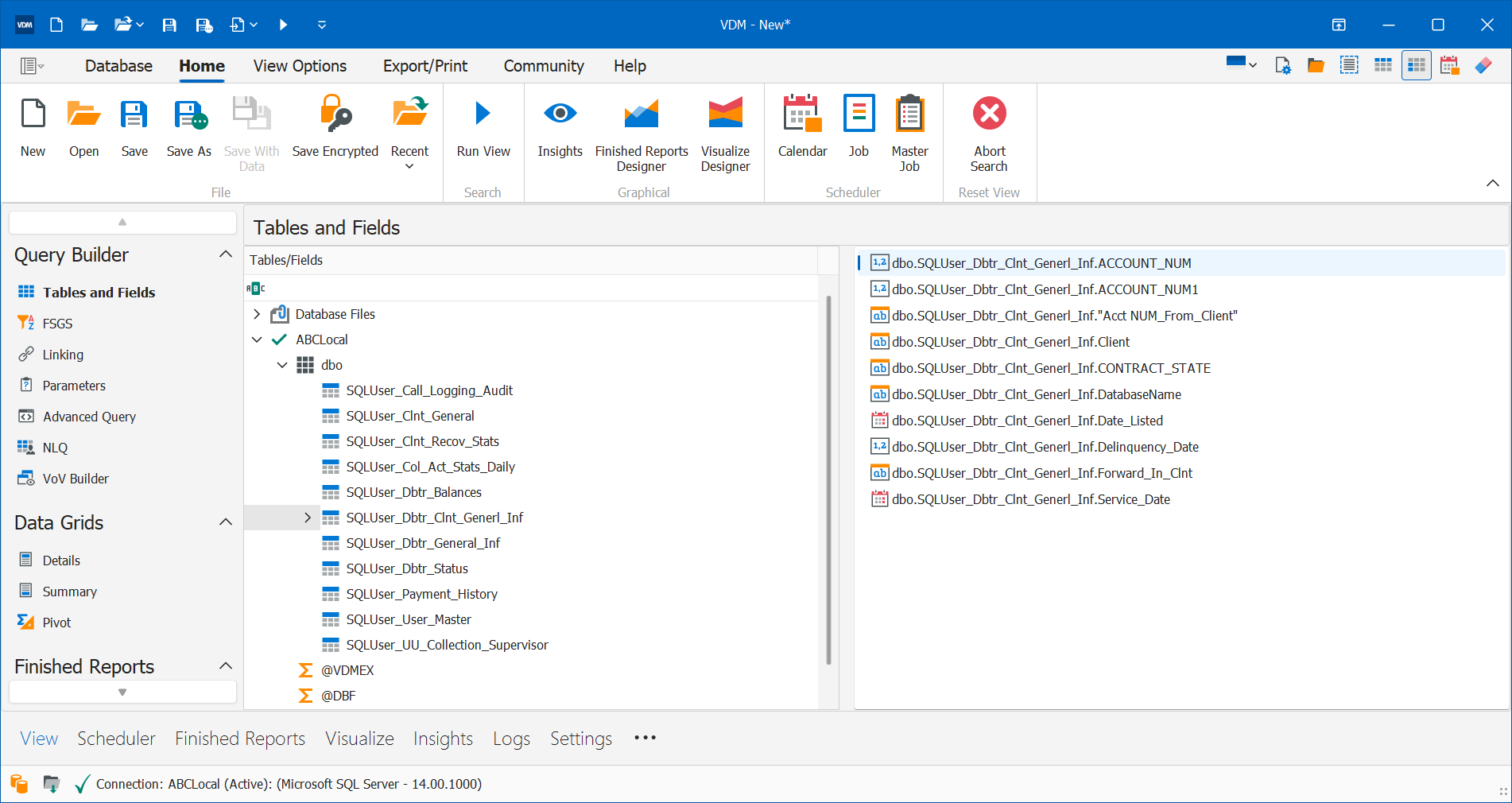 3. Expand the @DBF table.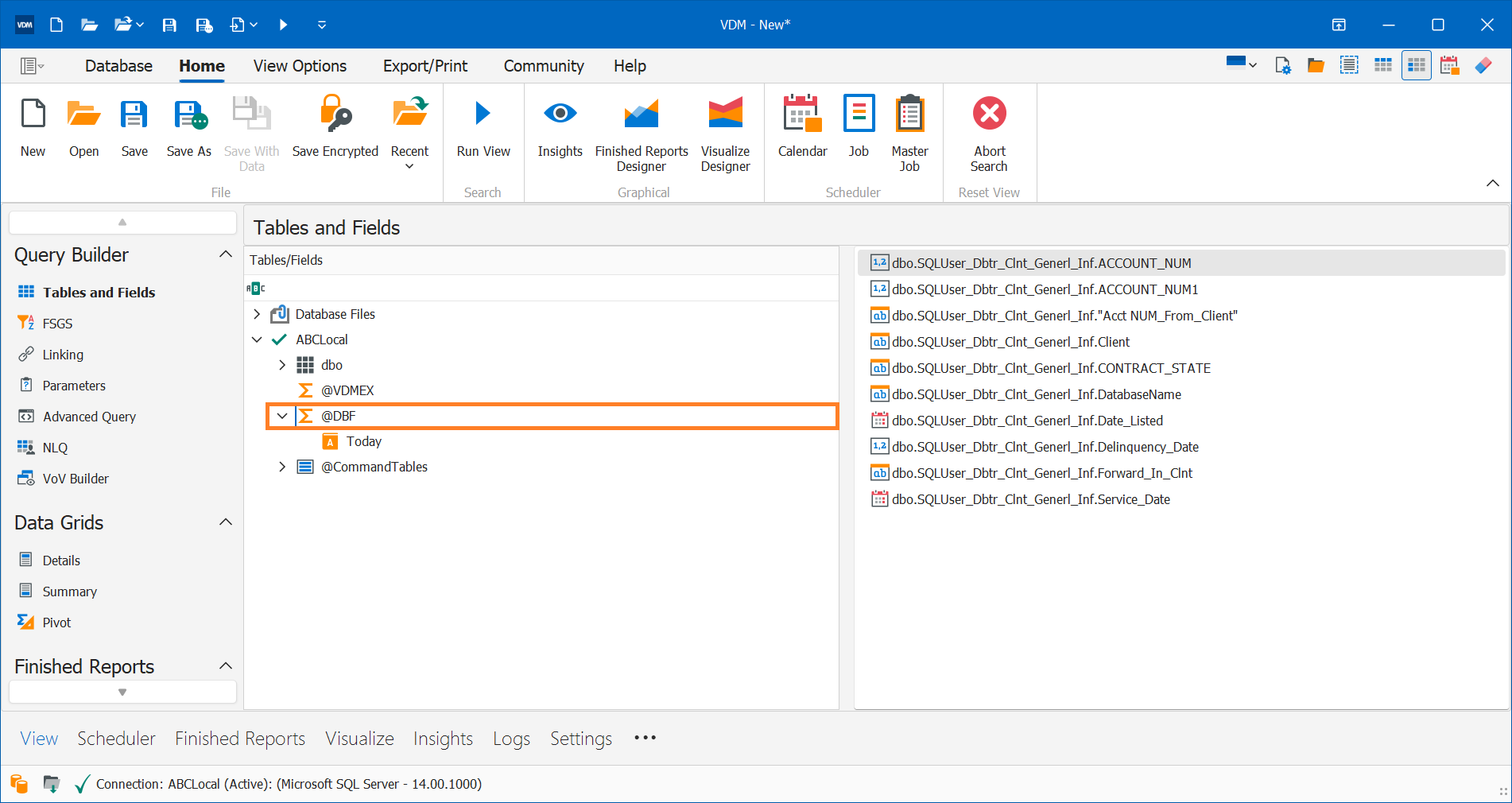 Important Notes:
If you have not saved any database functions yet, there will not be any located here. You must first click the Save Locally button when adding / editing your Database Functions.
If changes are made to the Database Function, clicking Update will update it in the View ONLY. If you want to update the locally saved Database Function, you will need to click Save Locally.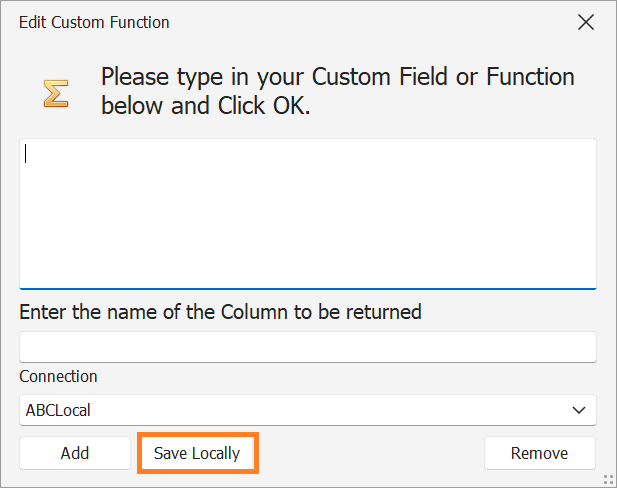 4. Add your desired Database Functions to your View by double clicking / dragging them into your field area.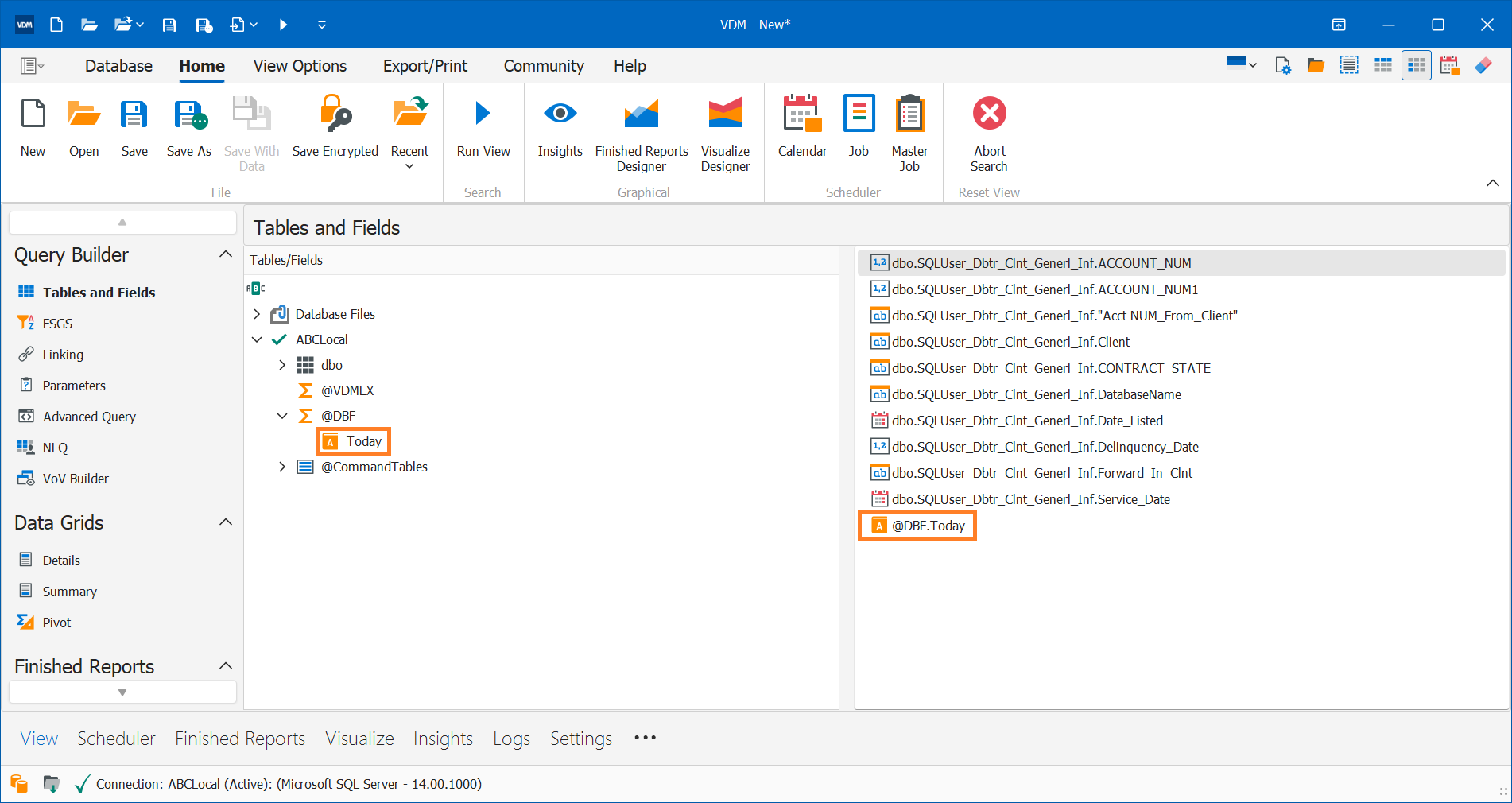 5. Run the View to confirm the desired results are obtained.