Trouble viewing images? Click on images to enlarge.
In this article we provide detail and examples using the filter options for columns in Web Reports. There are three methods of filtering on columns.
Why Add Column Filters?
The column filters will allow you to further define the amount of information you are looking at. For example if you only want to see reports that use a specific connection name or report name, you can select only those reports to be displayed.
Where Can You Use Column Filters?
The grouping feature can be used across all Web Reports pages.
How To Apply Column Filters.
NOTE: This is just an example of column filters. The setup will vary based on user preferences and data available.
Method One: Selection List
1. Look at the column headers/names available to filter on and decide what columns you want to use.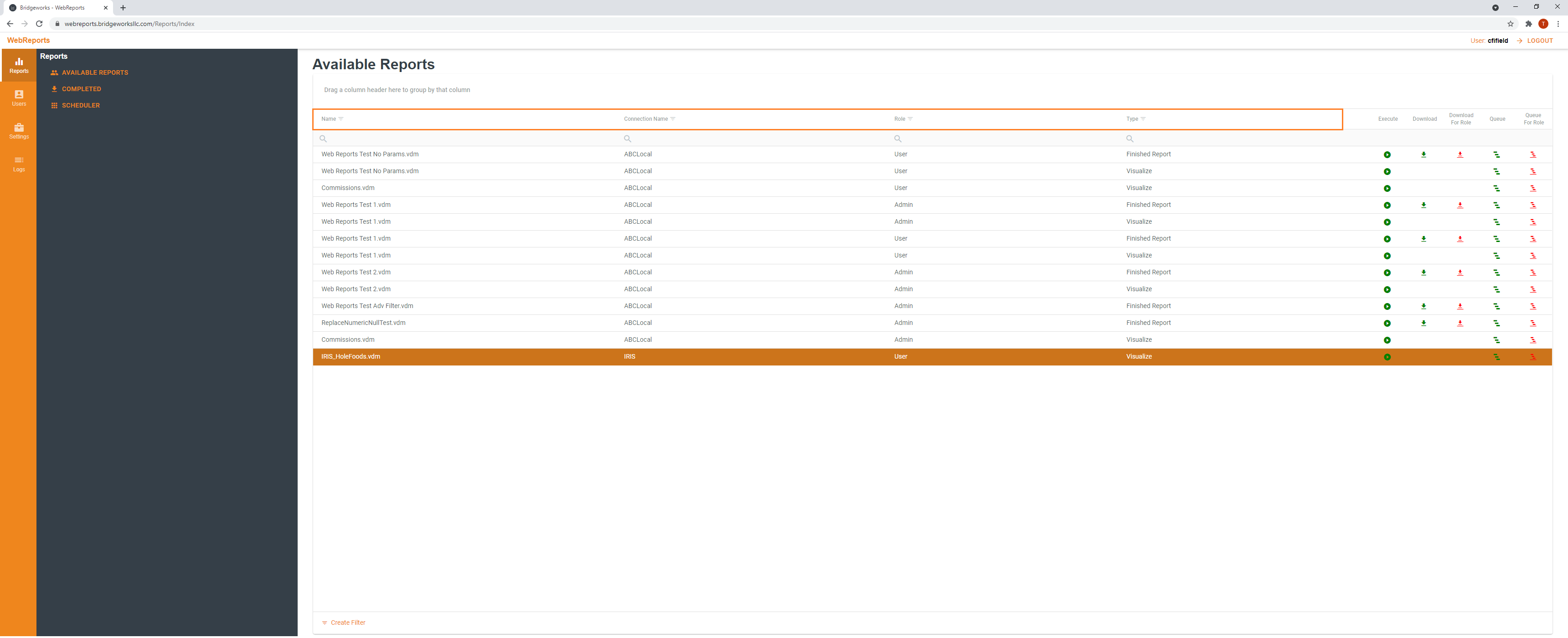 2. Click on the filter icon next to the column name to open the selection list.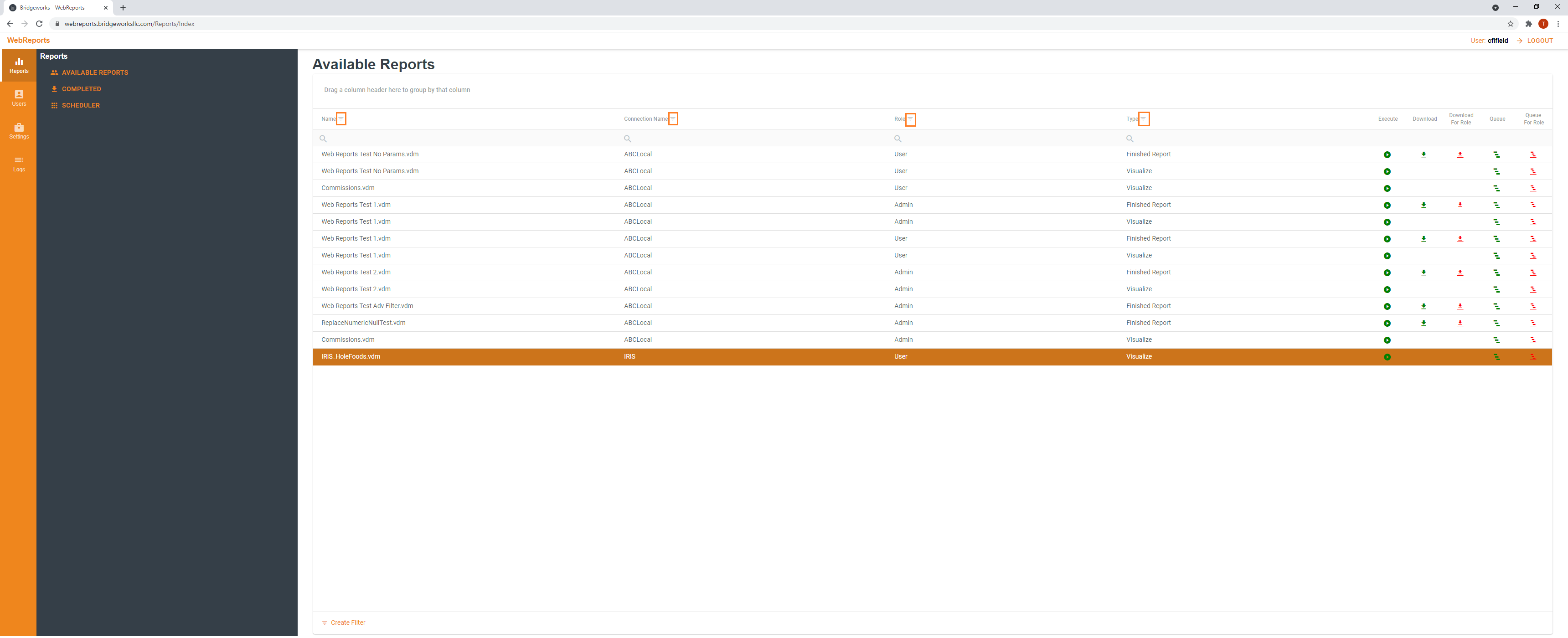 3. Select the items you want to filter on and then click OK.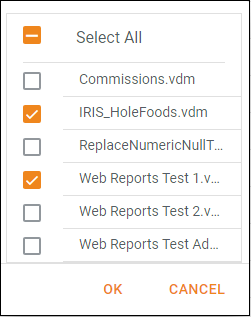 4. Preview the filter results.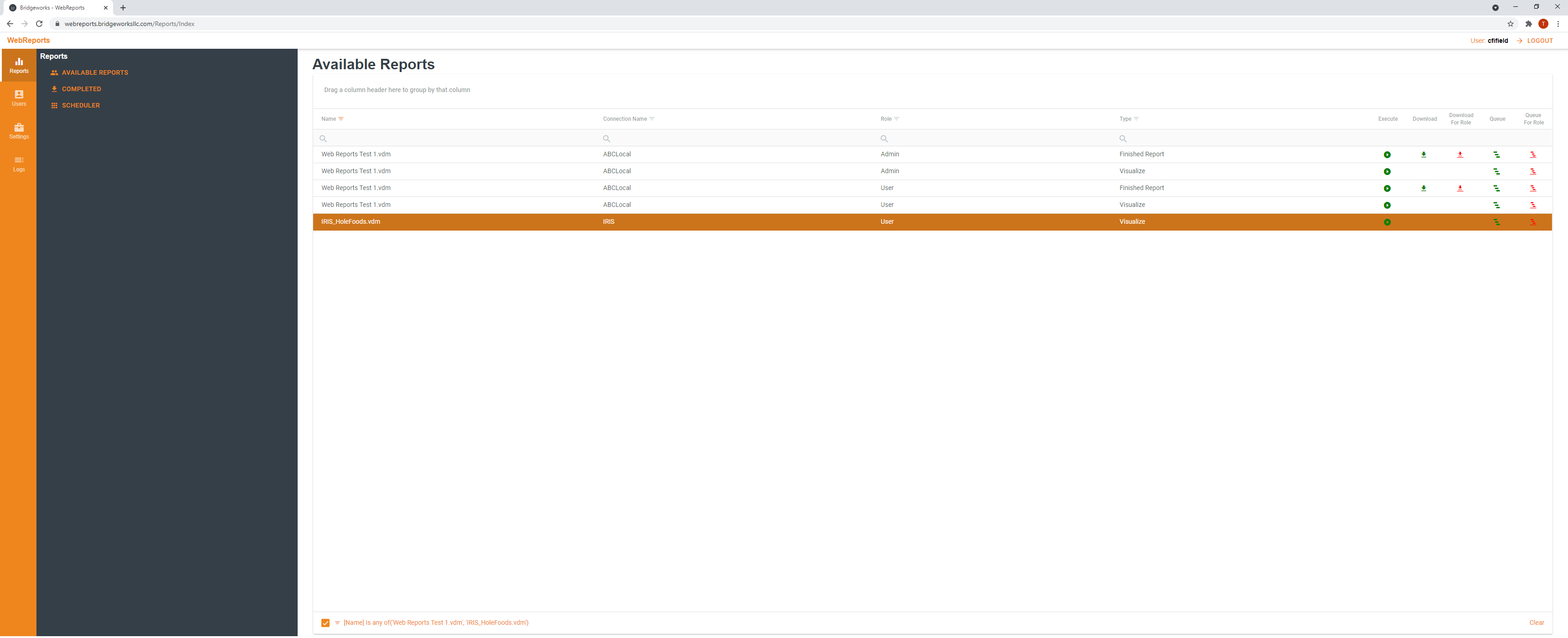 Method Two: Search
1. Look below the column headers/names at the magnifying glass icon. Click on the right of it to search.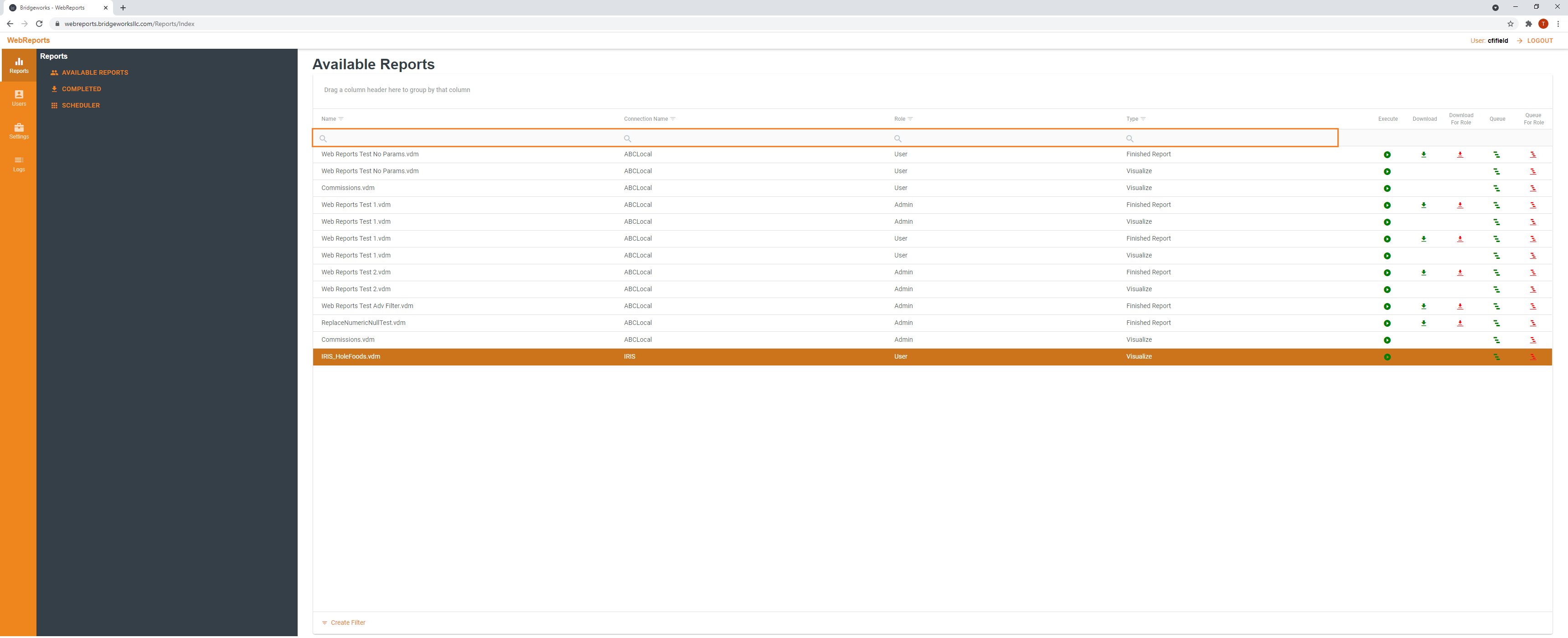 2. Click on the magnifying glass to change the search type. The example below is looking for Names that Start with W.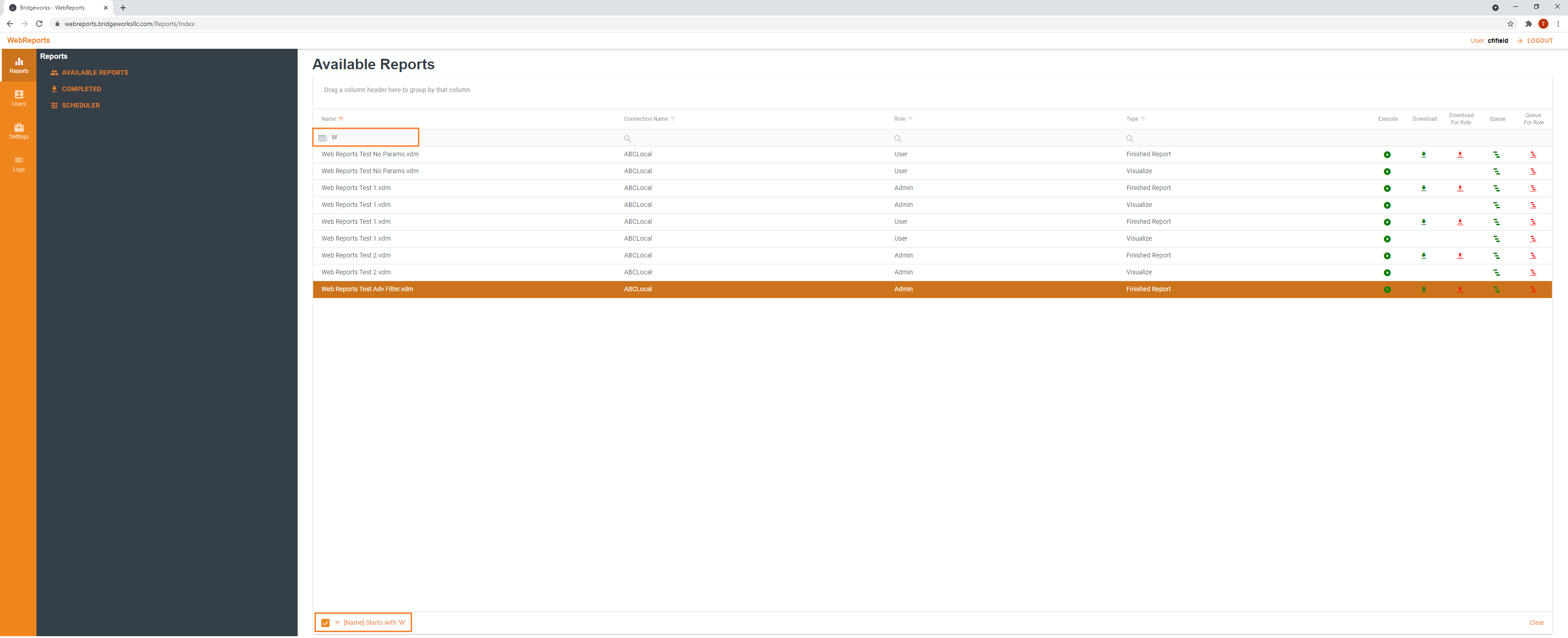 Method Three: Filter Builder
1. At the bottom of the Web Reports page you can click Create Filter to start creating filter criteria.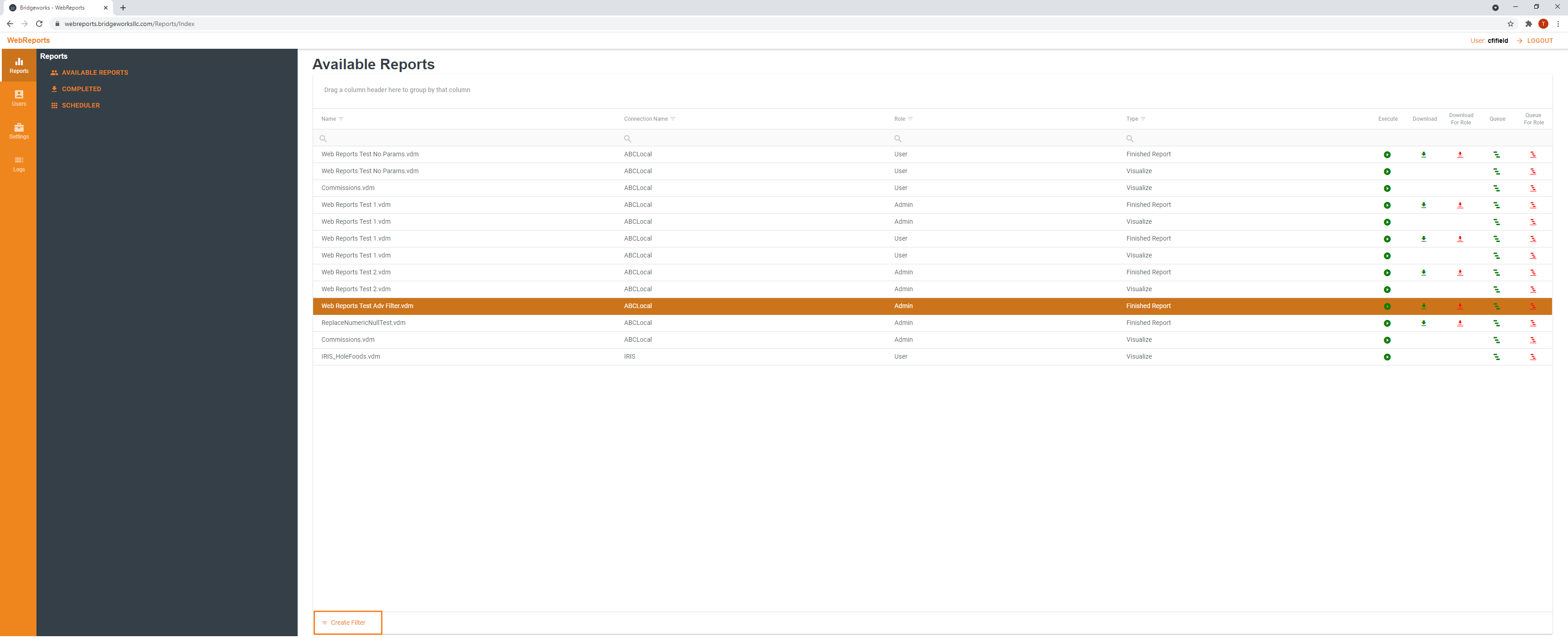 2. Use the Filter Builder to create your filters.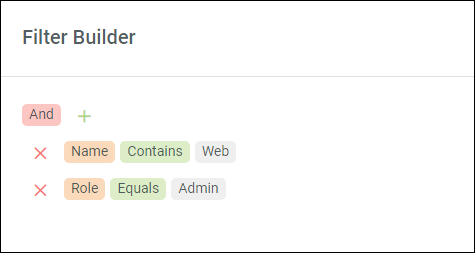 3. Preview the results of your filter.