Trouble viewing images? Click on images to enlarge.
In this article we cover the setting up a Single Master Filter inside Visualize. If you would like to download the sample View used in this demonstration, scroll down to the bottom of the page where there will be a download link available, or click here.
Why Use Single Master Filter?
When enabled, Single Master Filter gives the user the ability to filter other elements in their Visualize dashboard based on selecting a value in the dashboard. For example, selecting a SINGLE portion of a pie chart will filter all other dashboard items (Grid, Pivot, etc.) based on the value selected.
How To Set Up Single Master Filter
1. Open/Create your View and run it. Then go into the Visualize Designer.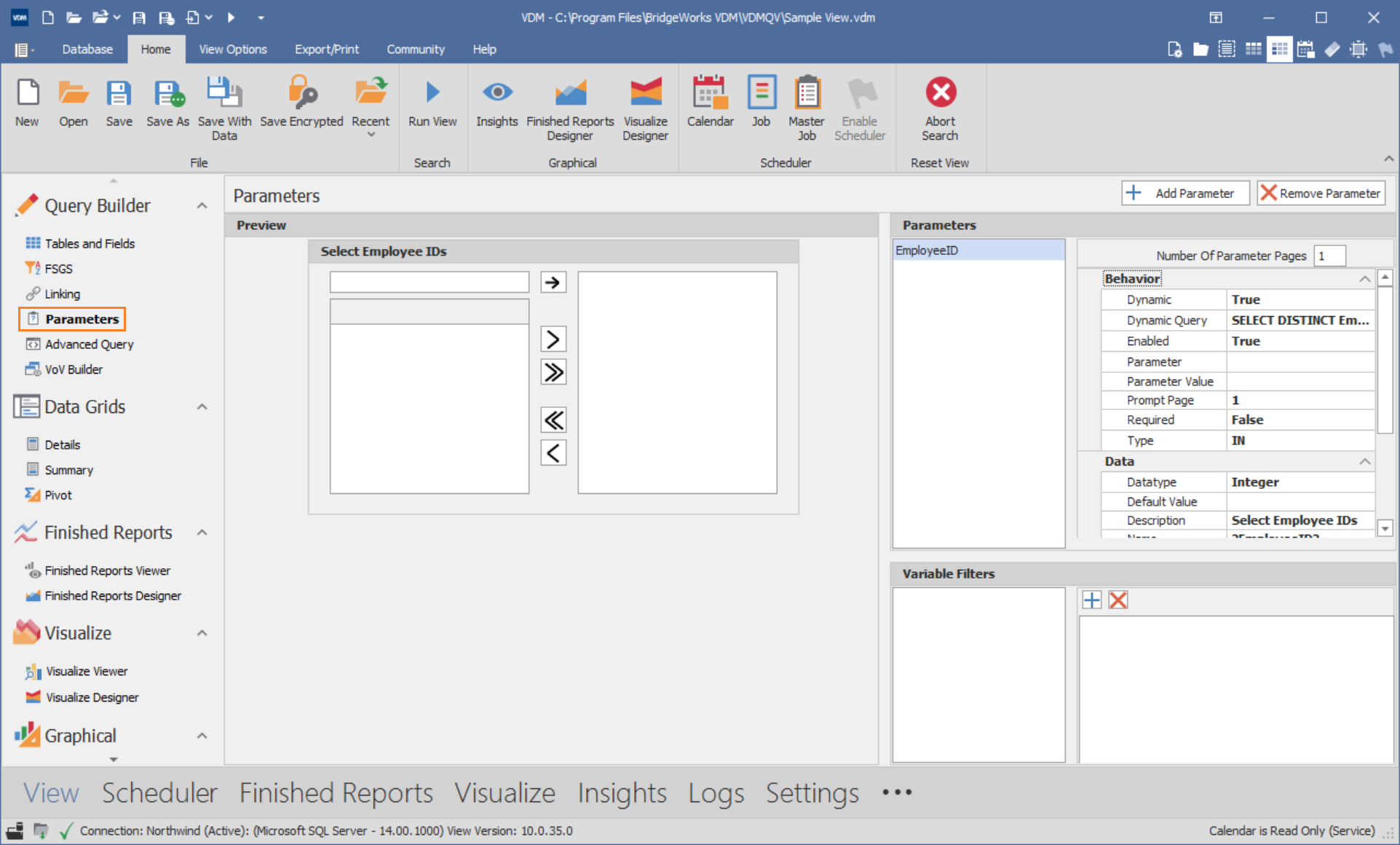 2. Insert a Visualize element (Grid, Pivot, Pie, etc.) into the Dashboard.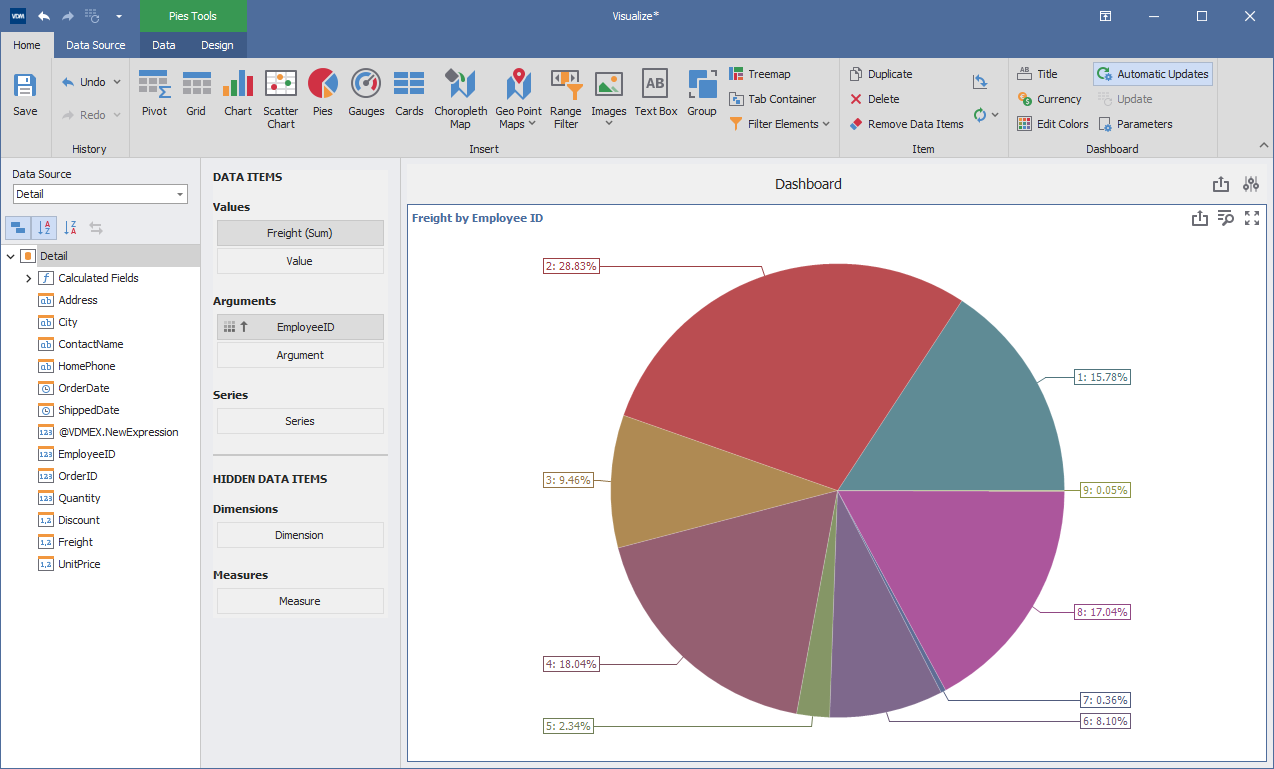 3. Insert an additional Visualize element into the dashboard.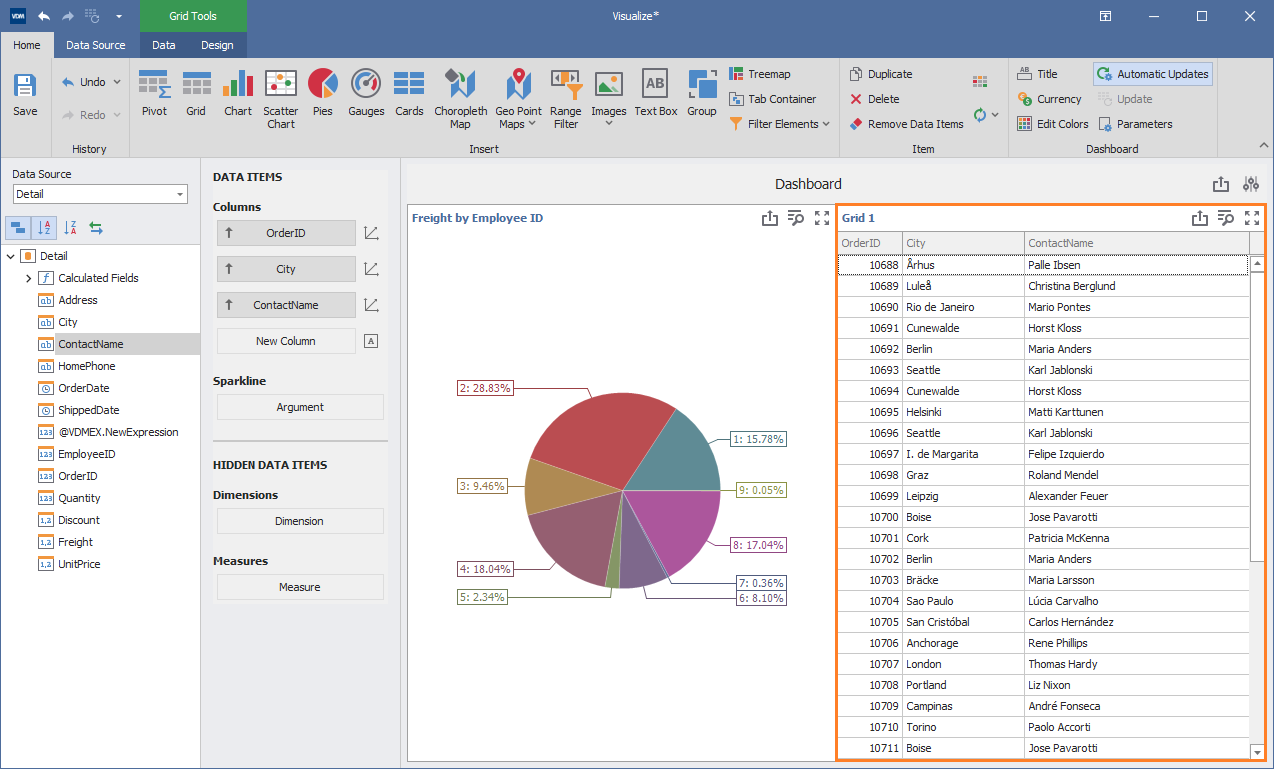 4. Select the one of the elements. This example uses the Pie Chart.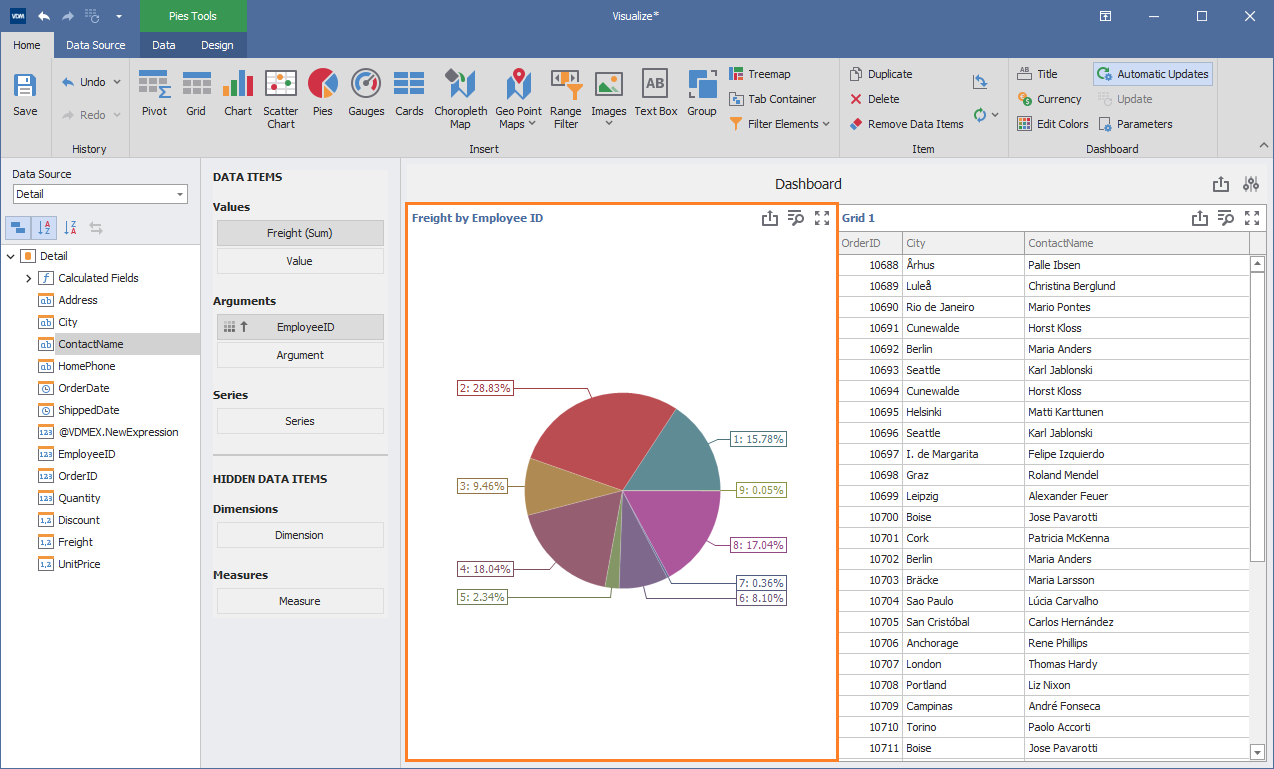 5. Click on the Data Tab for the Tools at the top of Visualize.
NOTE: The tools tab will change based on selected element (Chart Tools, Pie Tools, etc.)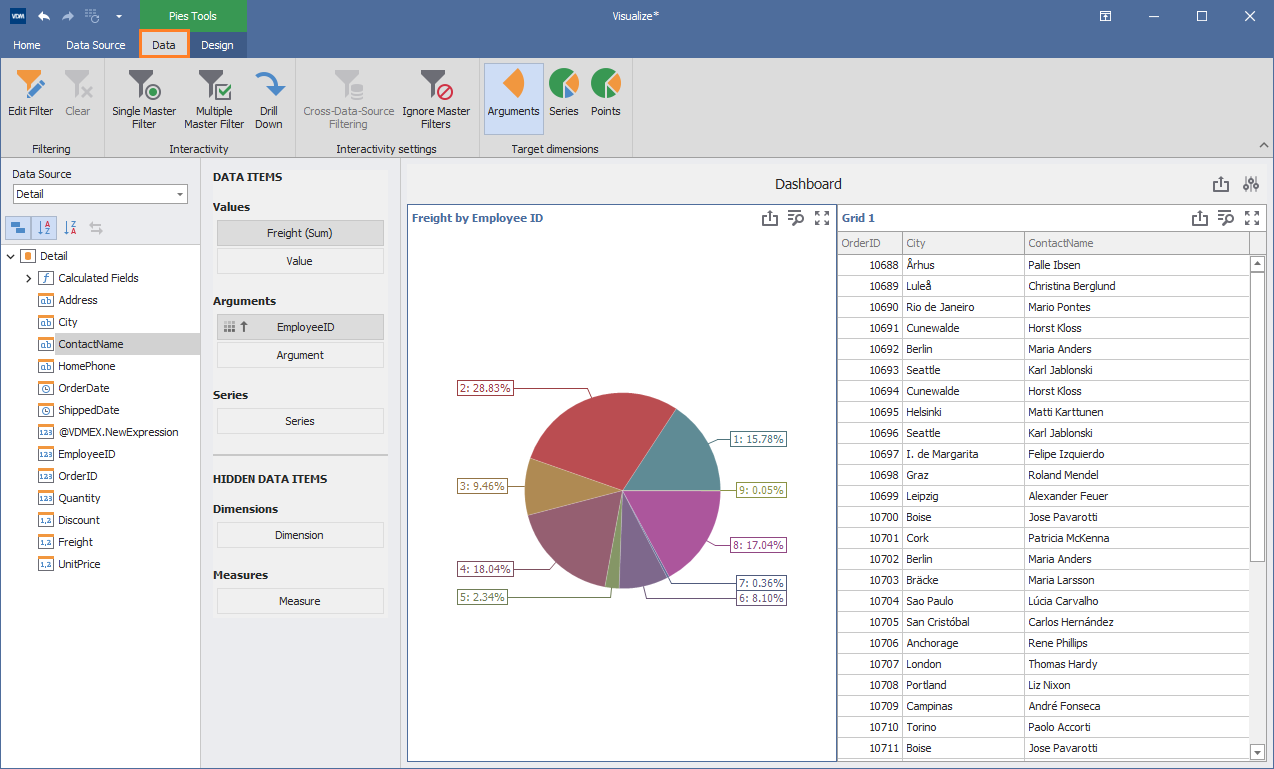 6. Enable Single Master Filter.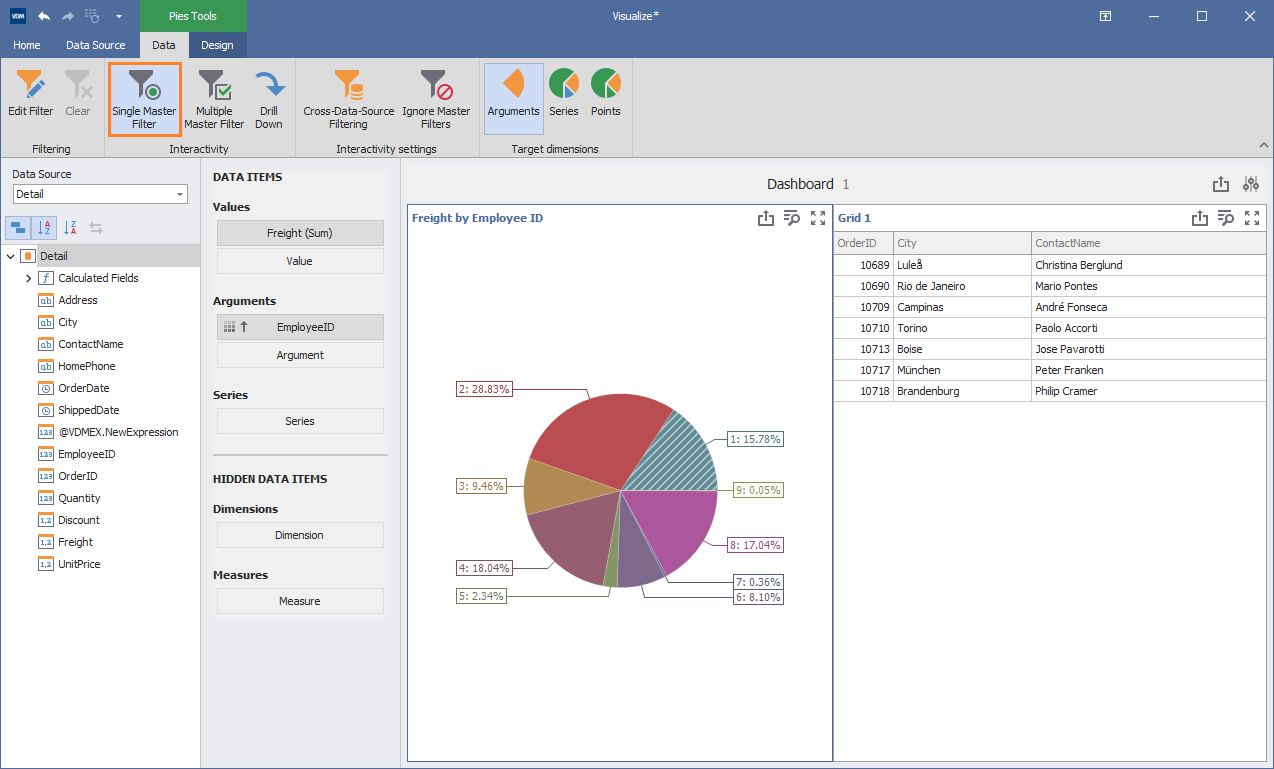 7. Click on a section of the Pie Chart and you should see your data inside the Grid update accordingly.
NOTE: If you need to disable the selection on a Master Filter, check out Multiple Master Filter.