Troubleshooting - No Fields Available In Pivot Grid
Trouble viewing images? Click on images to enlarge.
The Problem: I have created a report and when I attempt to create a pivot there are no fields available. I have tried saving and closing and then re-opening but, still no fields are available in the pivot grid.
The Solution:
1. Open VDM and the View you need to modify.
2. Run the View
3. Click Pivot under the Data Grids section.
4. Right click inside the Pivot Grid body (indicated by orange box)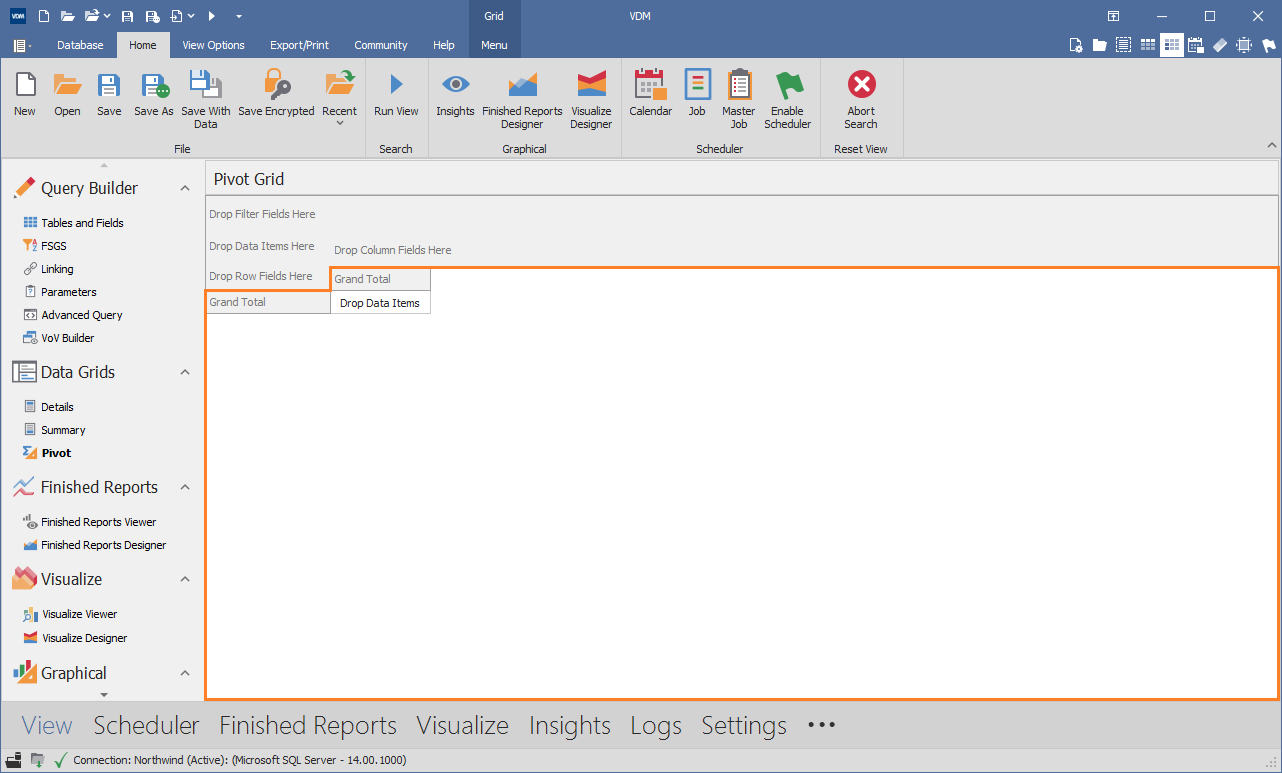 5. Select Reload (Clears/Repopulates Pivot)