Trouble seeing the images? Right click on images and open in new tab to enlarge or zoom in on the page (Ctrl + mousewheel).
In this article we provide information and steps on how create your Insights.
Why Create Insights?
Insights is a single point of access for Grids, Charts, Finished Reports and Visualizations that allows you to access data from any date and time. Insights is integrated with the Scheduler and allows you to easily manage, create and share Insight Layouts.
Where Can You Add Users?
You can create Insights on the main screen of VDM.
NOTE: Insights is a feature that made available in version 10 of VDM. Any versions of VDM prior to 10 will not have Insights.
Video Tutorial:
Steps To Create Insights
Important to Note: Creating an Insight requires having a Job created with the Export for Insights option selected. If you need help creating a Job click here. Once the job is created it will either need to be ran using Master Job or scheduled on the Calendar so that the data can be exported for use in Insights.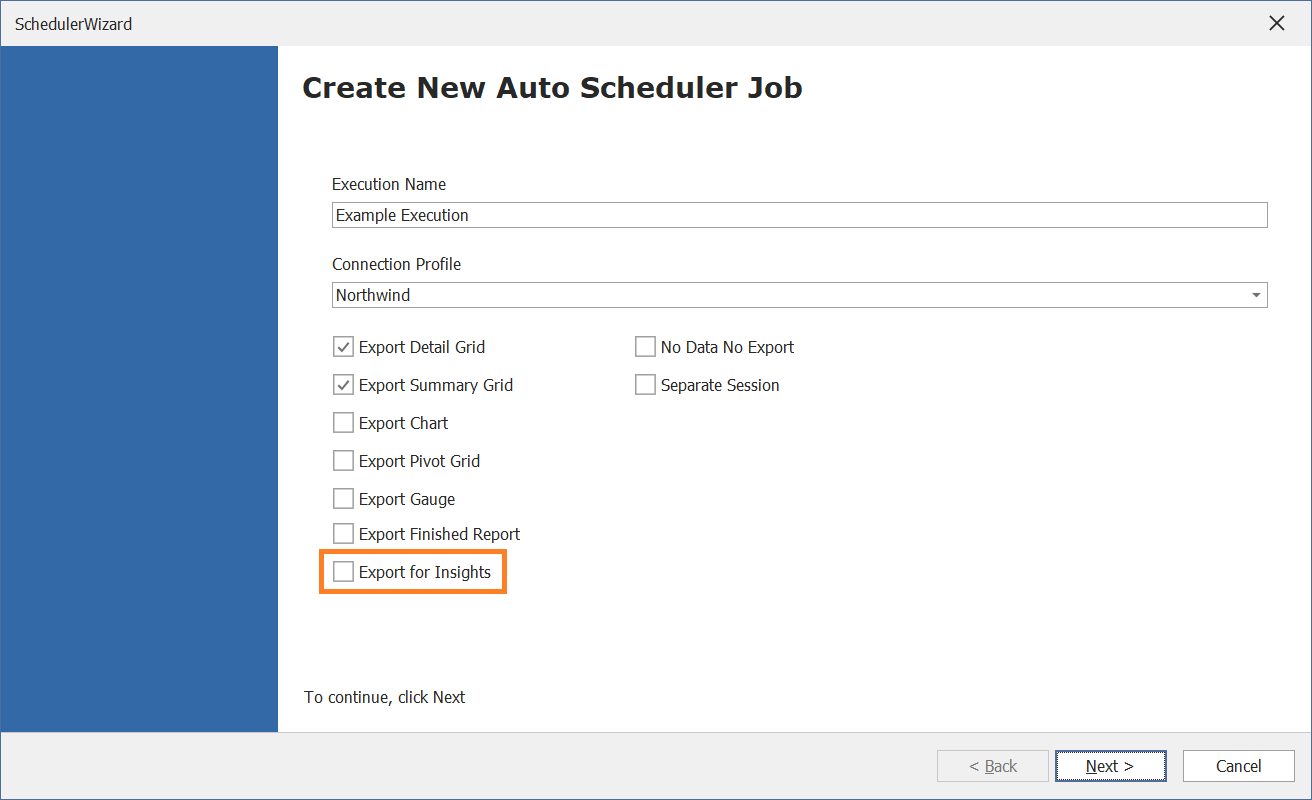 Once you have exported data to be used for Insights, the steps below will help you get started creating Insights.
1. Click Insights located in the Graphical section of VDM's main ribbon bar.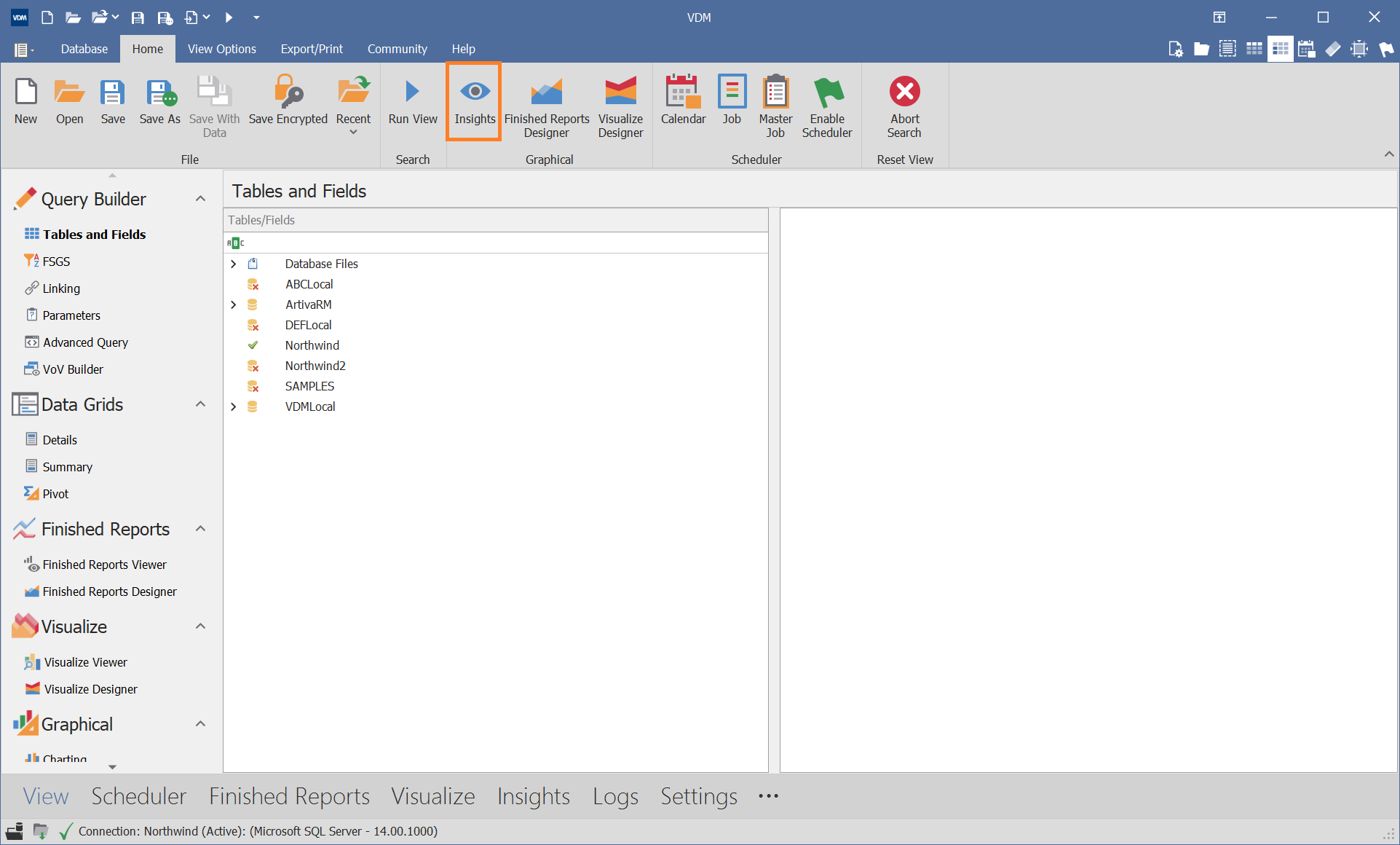 2. Click Add Page under the Pages section of the ribbon bar.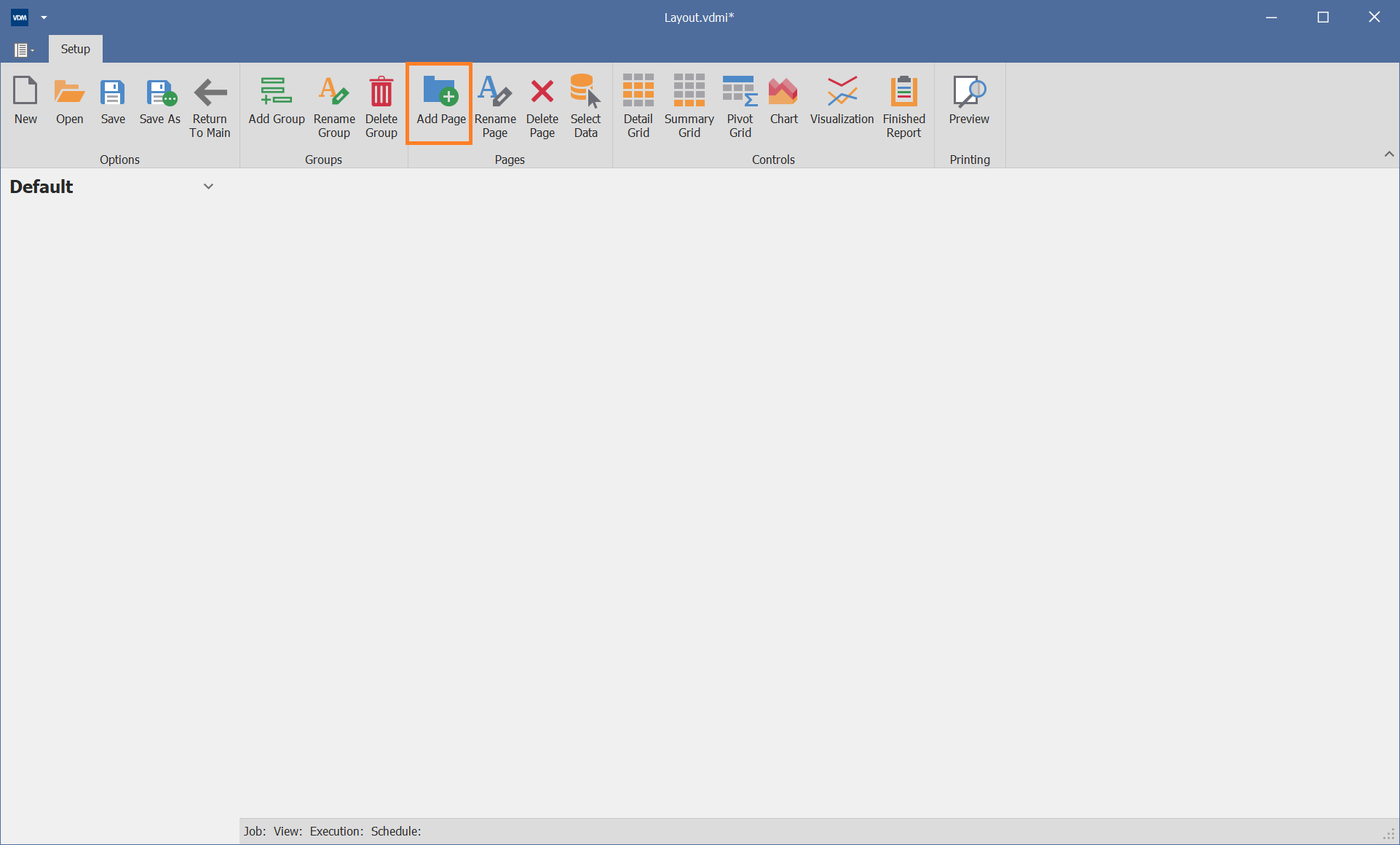 3. Once a page is added to a group, select a control to add to the page from the controls section of the ribbon bar.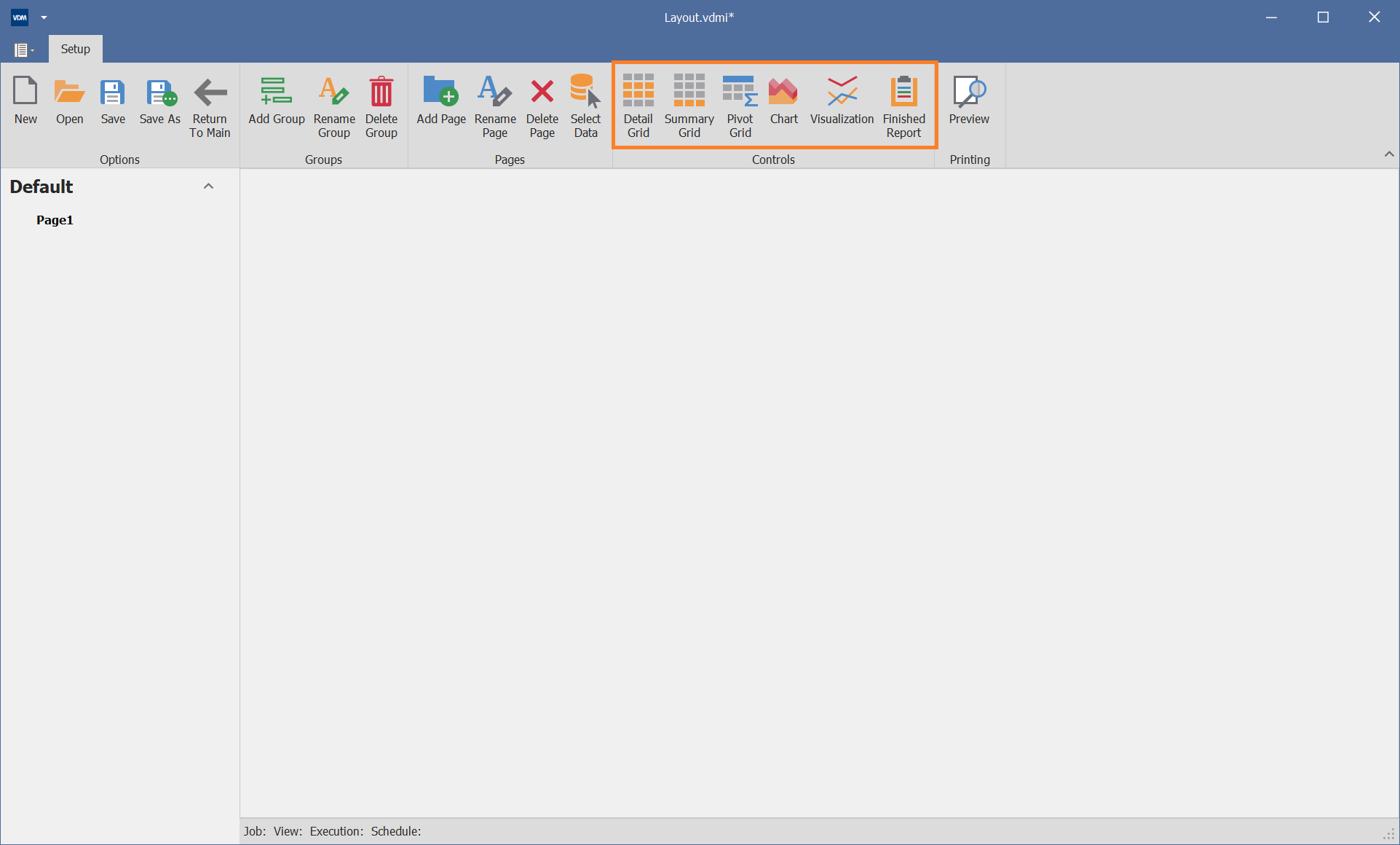 4. Select the Schedule/Job that has the View/Execution you need for the control.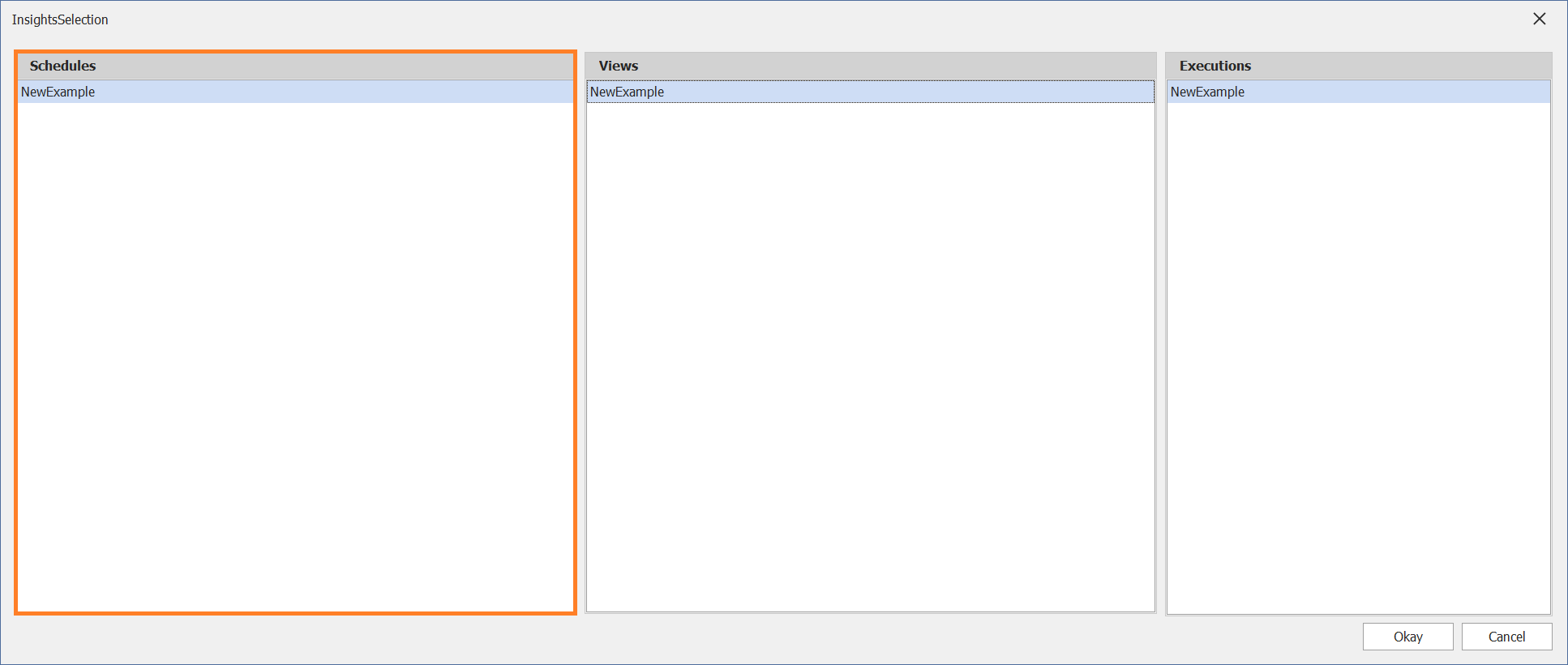 5. Select the View that has the Execution you need for the control.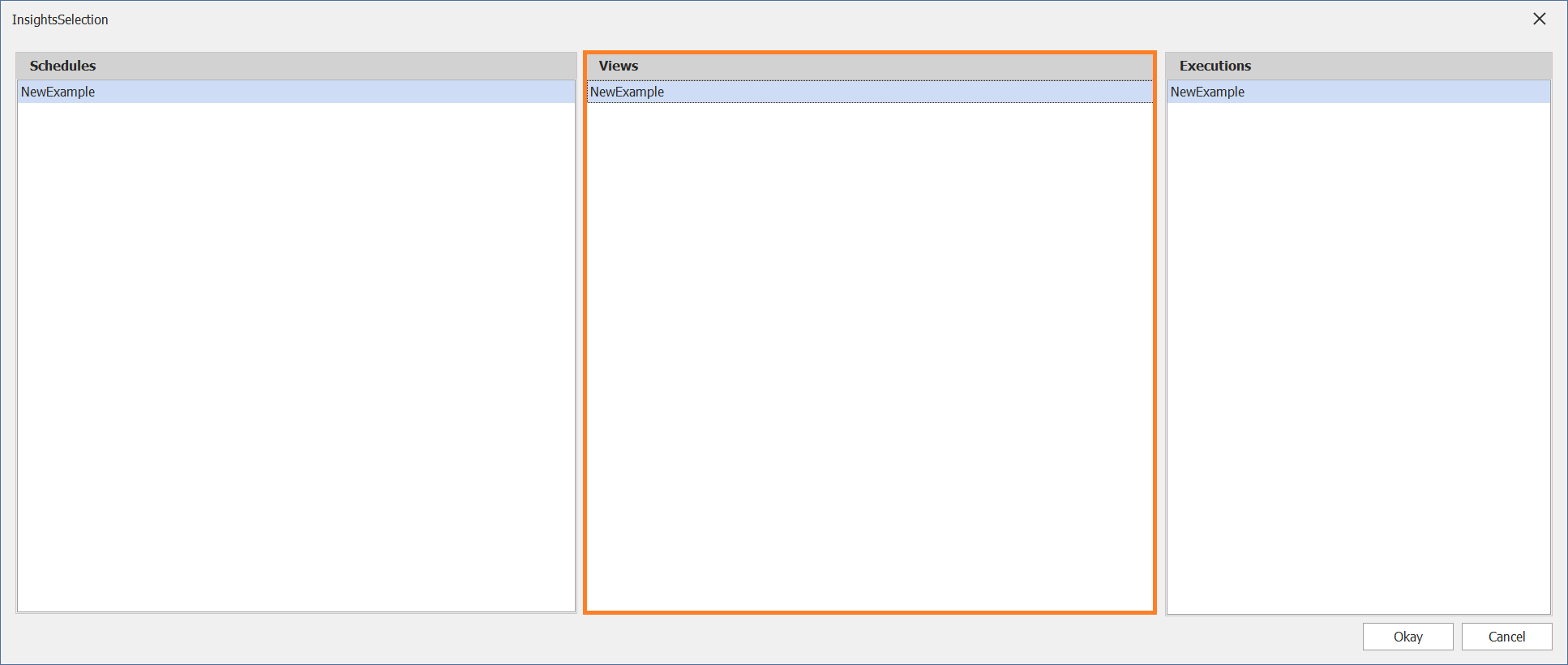 6. Select the Execution that you want to use for the control. (Repeat steps 2 and 6 as many times as you wish by adding more pages and selecting the control you wish to use.)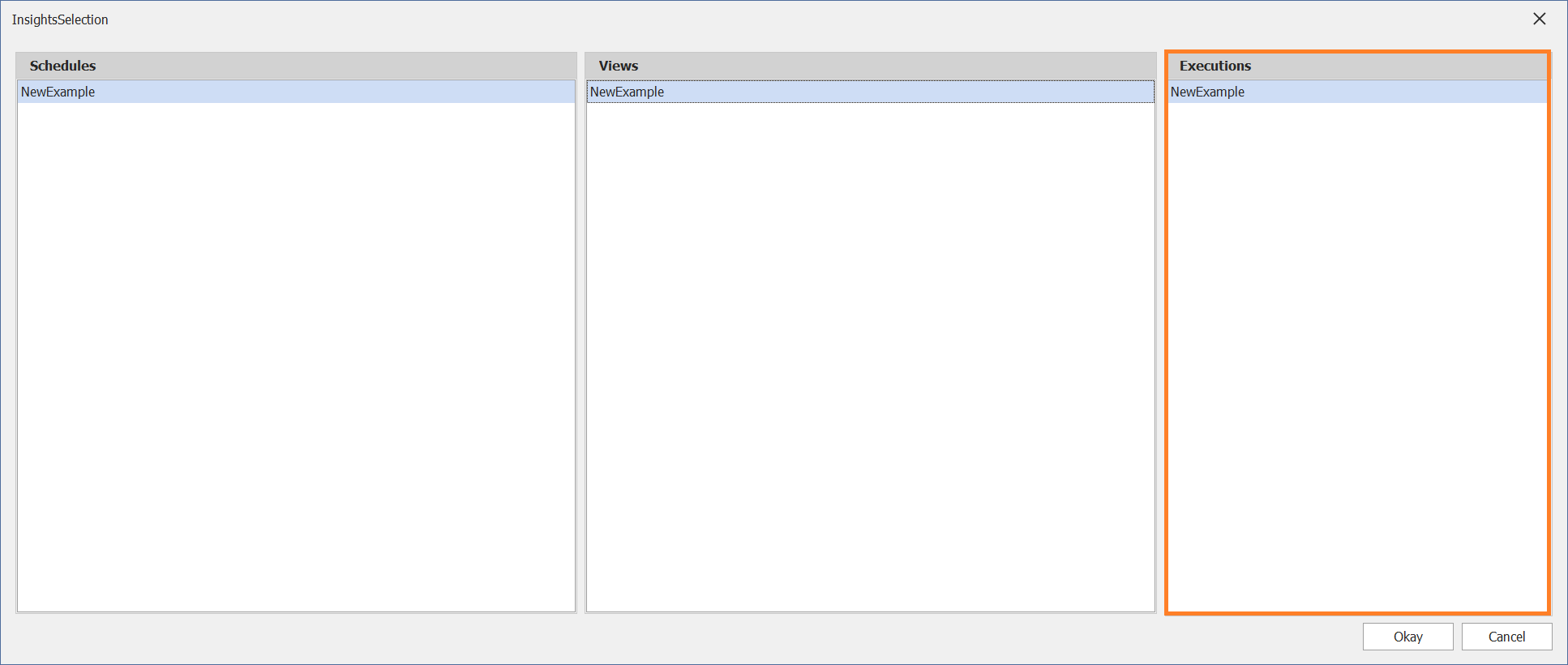 7. Click the Save button located in the Options section of the ribbon bar once the Insights page is set up how you want it.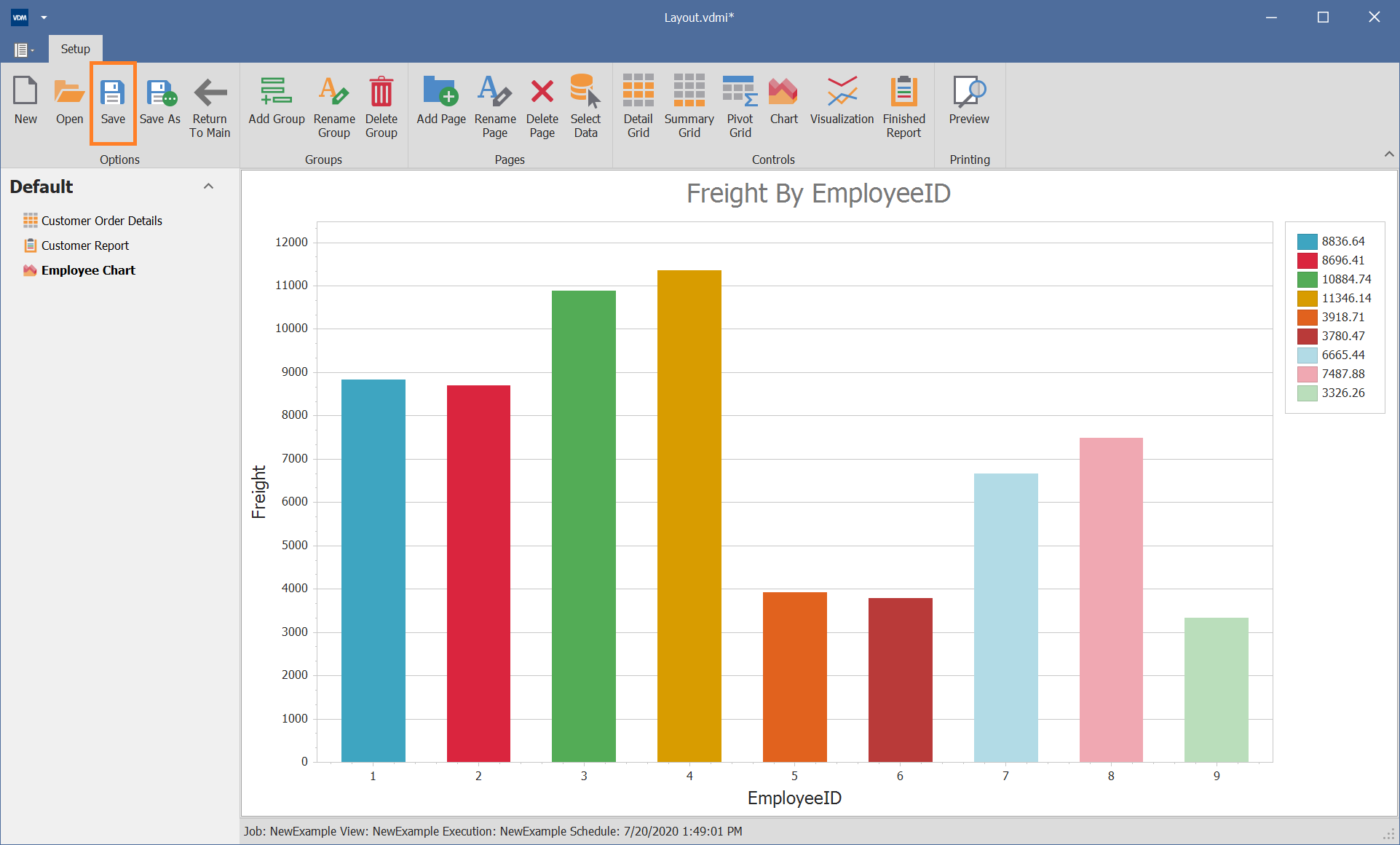 8. Once you have data from different times/dates you can click the Select Data button to choose the data from that time on any of the controls.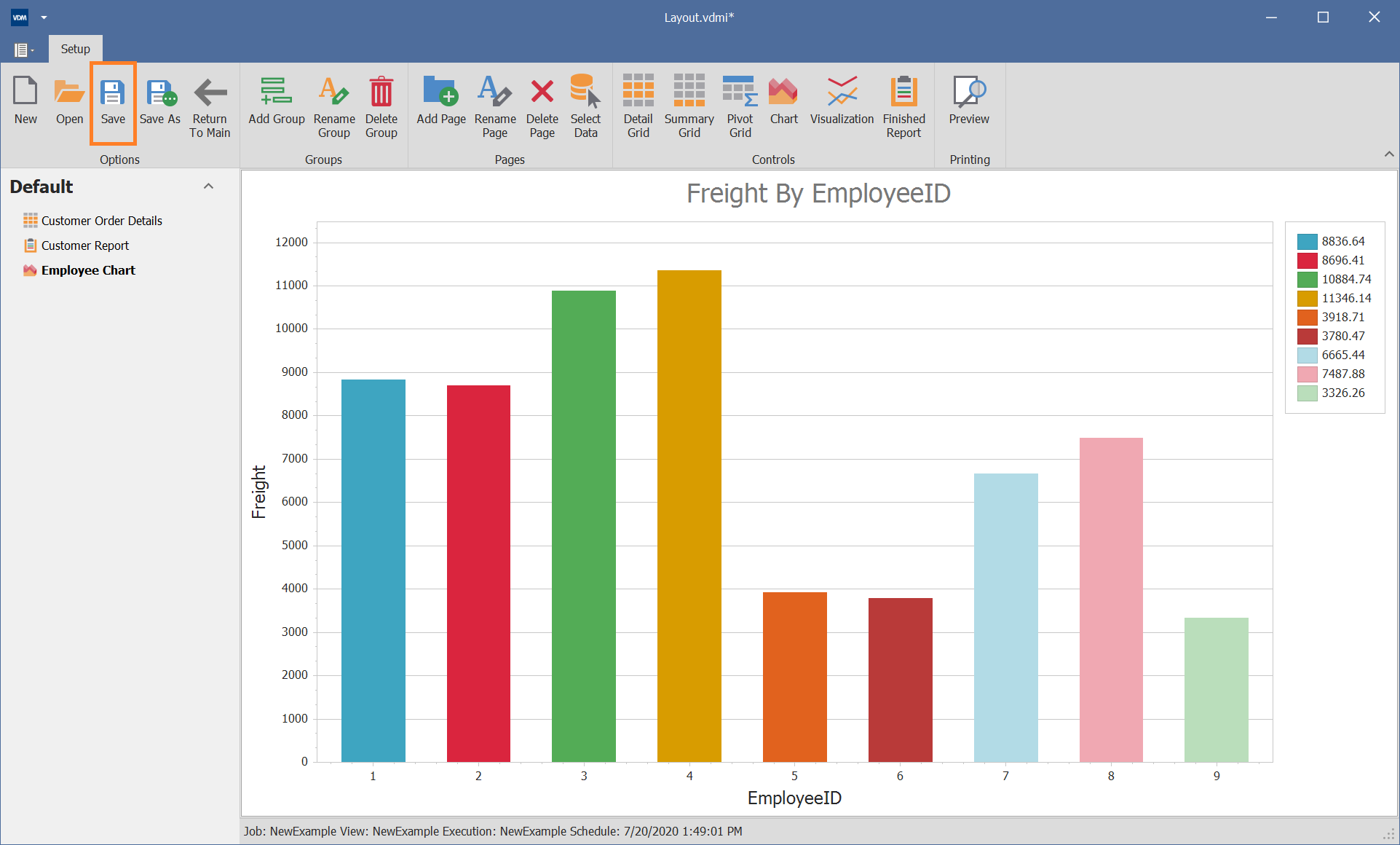 Example Data Selection: