Trouble viewing images? Click on images to enlarge.
Scheduling a Job inside VDM's scheduler will allow your Jobs/Views to run unattended. Below are the steps to get started.
1. Click Scheduler located at the bottom of VDM.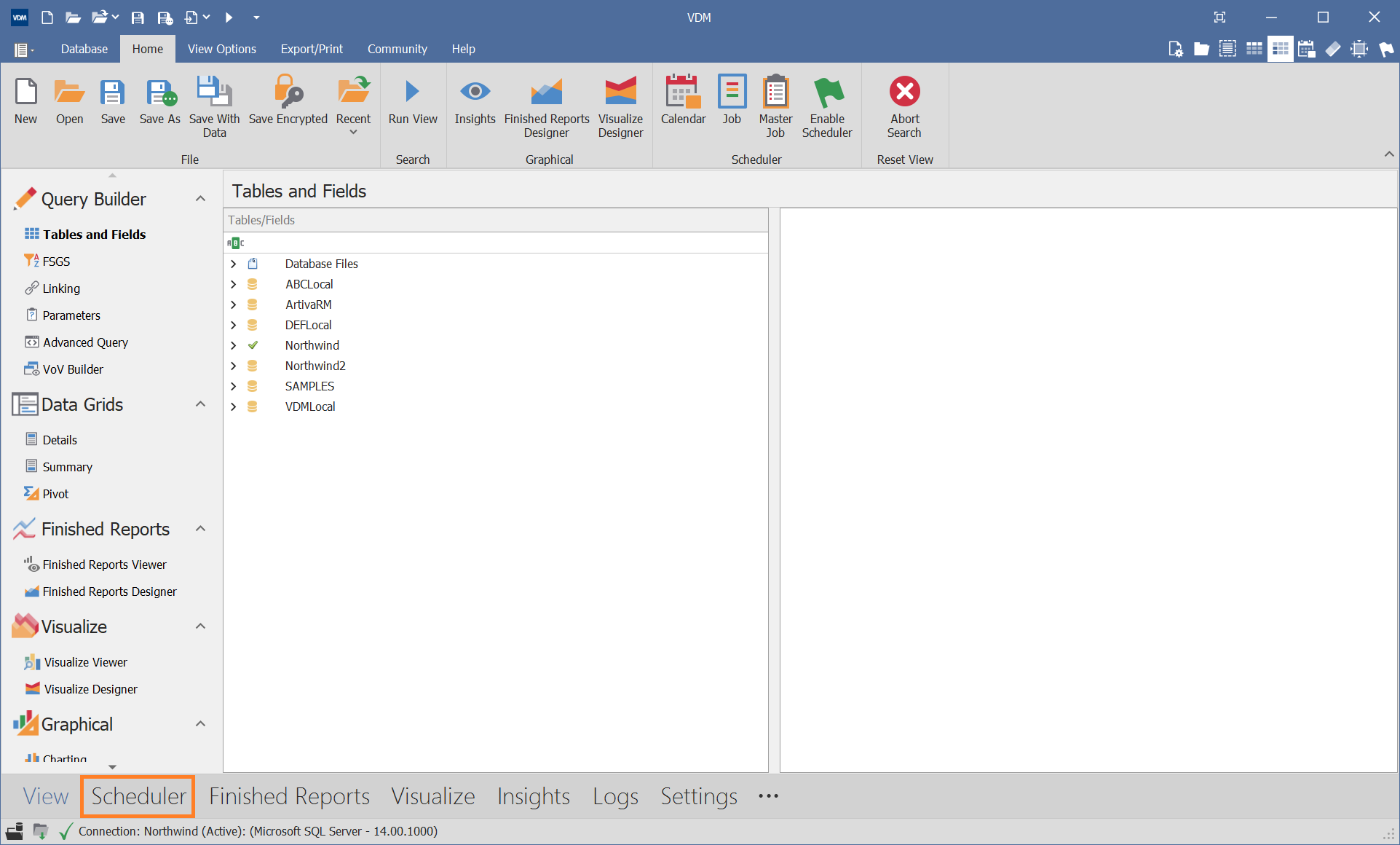 2. Click the New Appointment button in the Appointment section of the Ribbon Bar.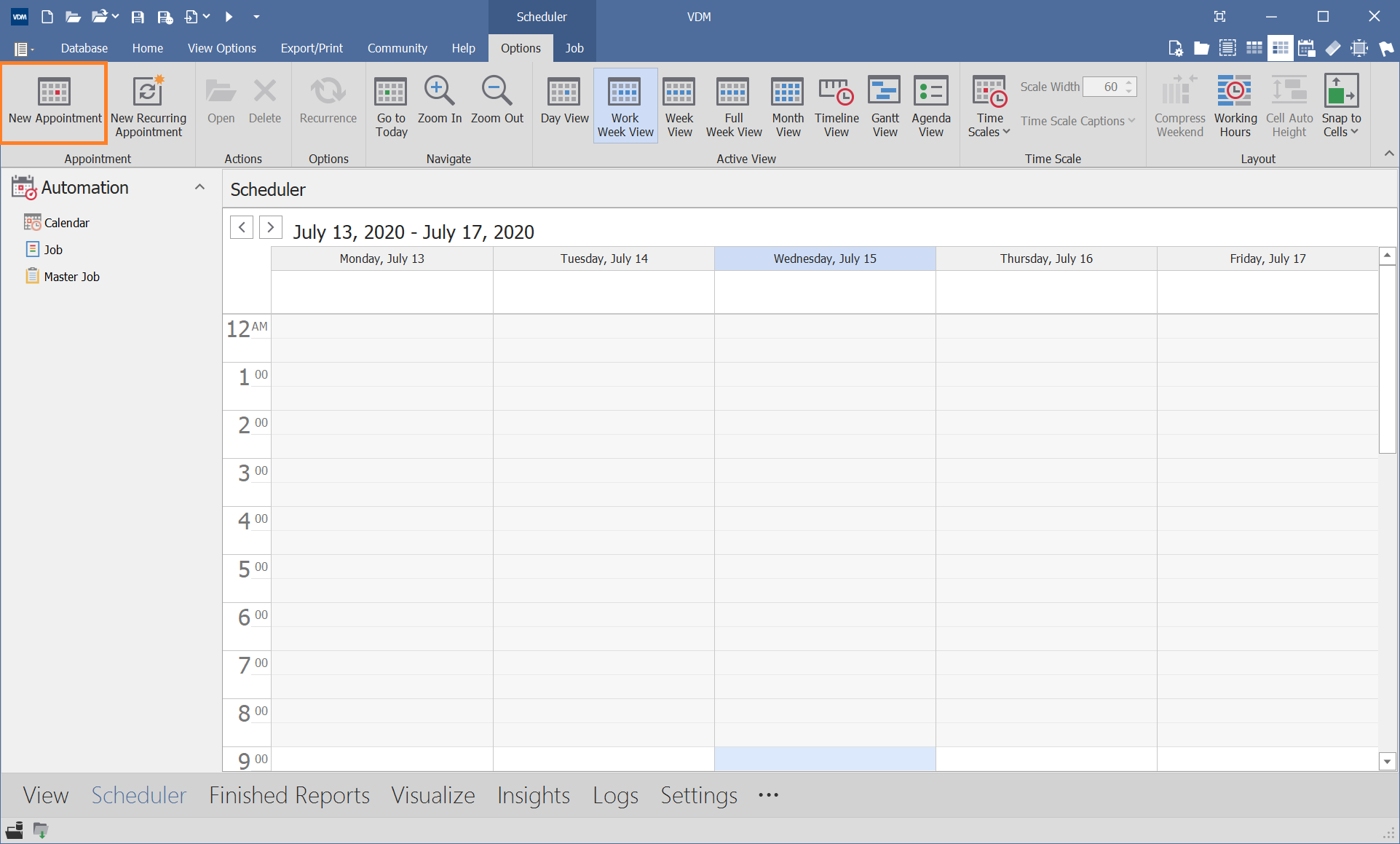 3. Enter the Subject and set the Start Time and End Time. (Optional: Enter a note for the Job)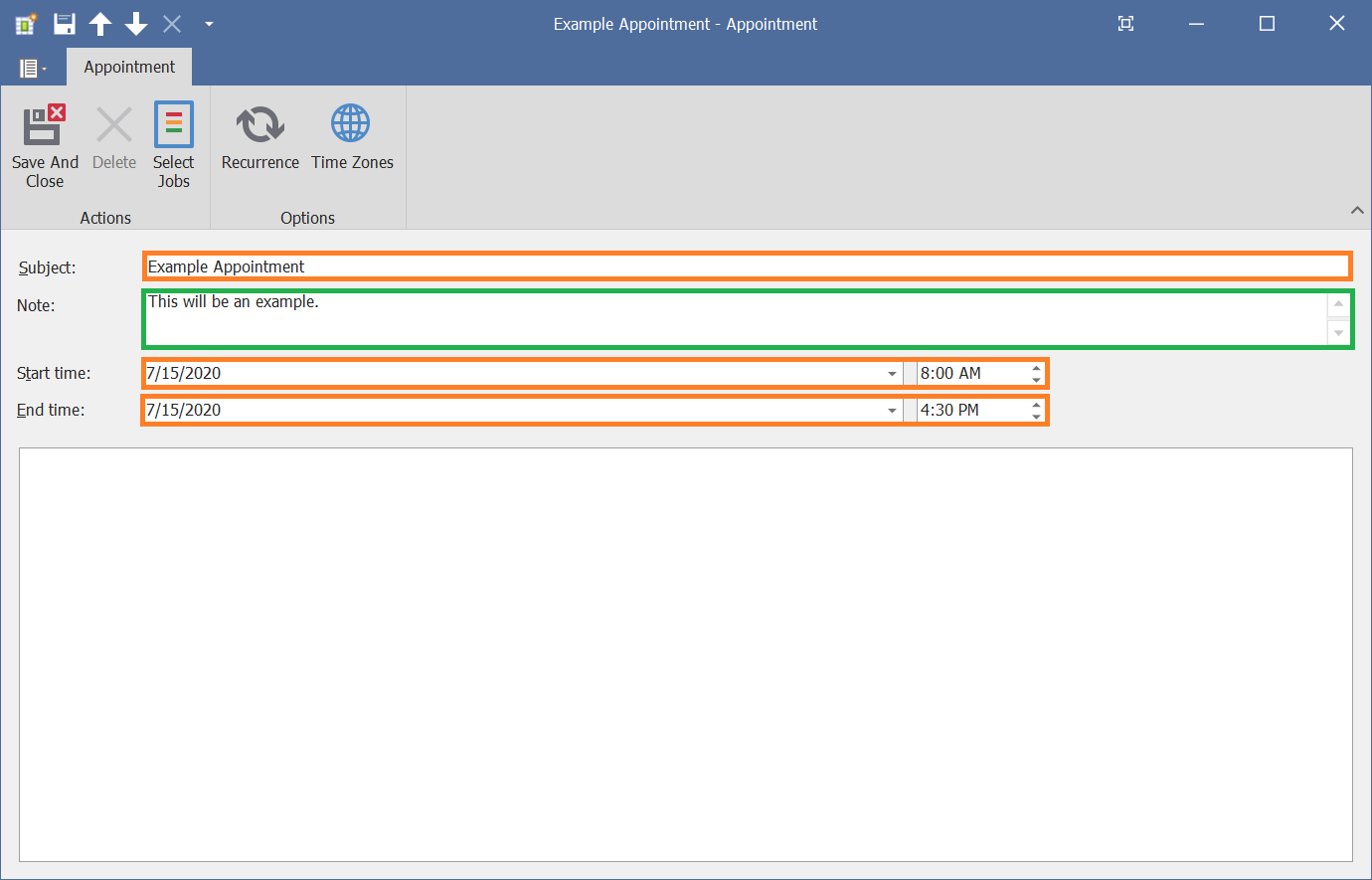 4. Click Select Jobs, and then select the Jobs you would like to be ran.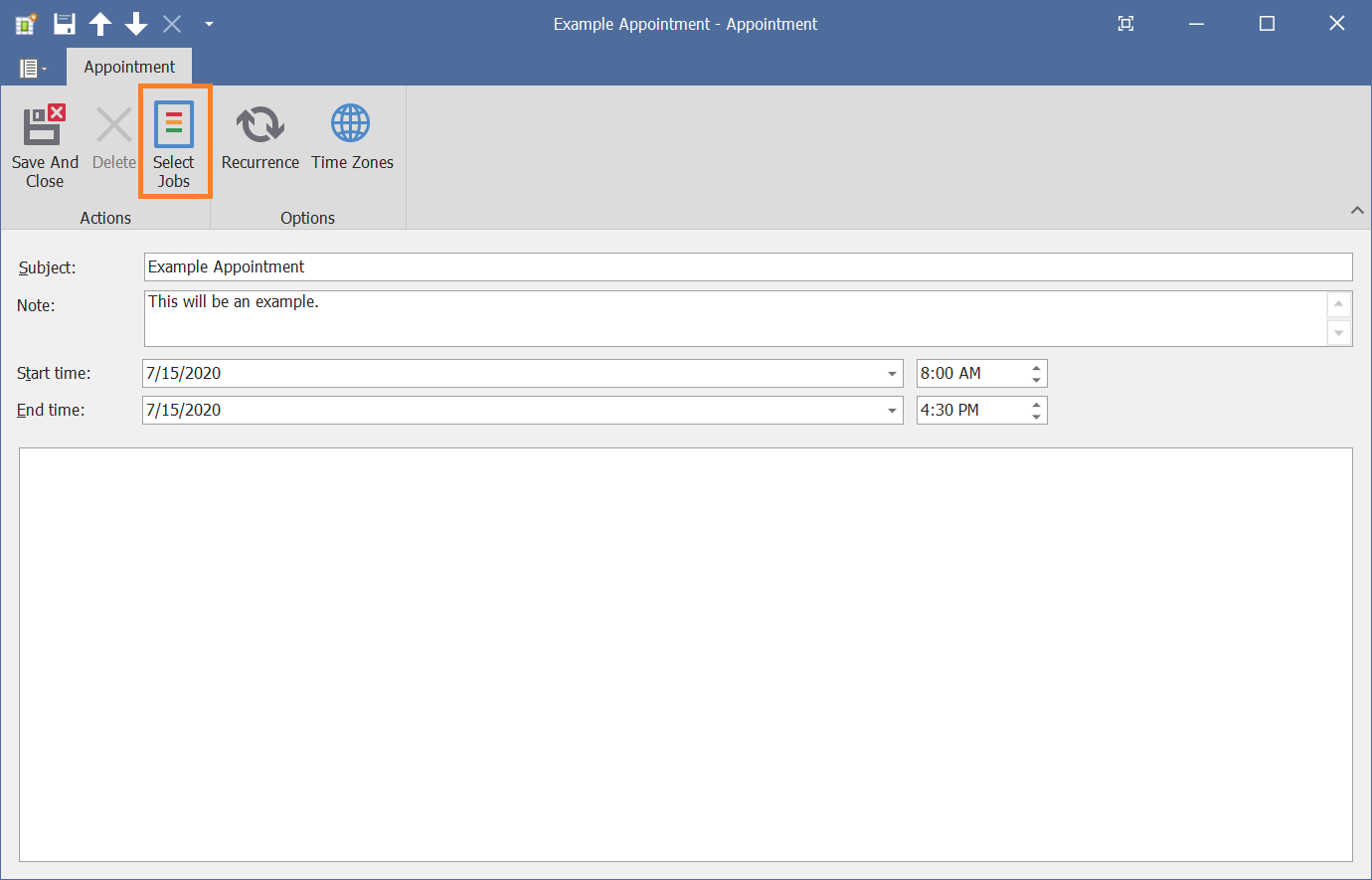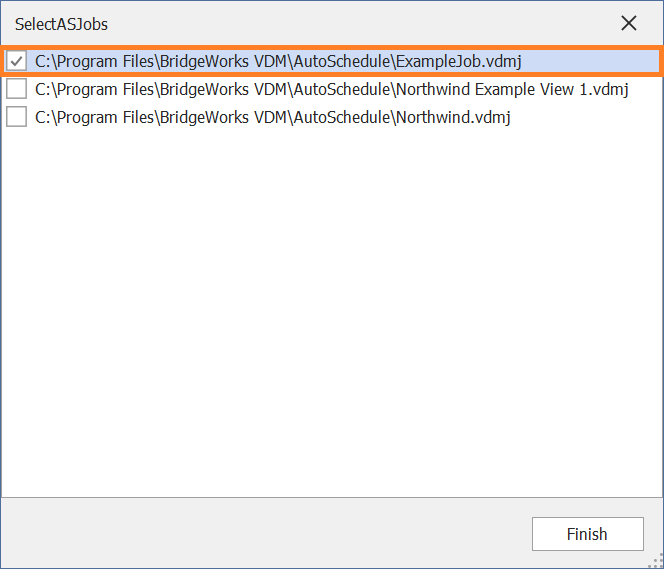 6. Click Save And Close.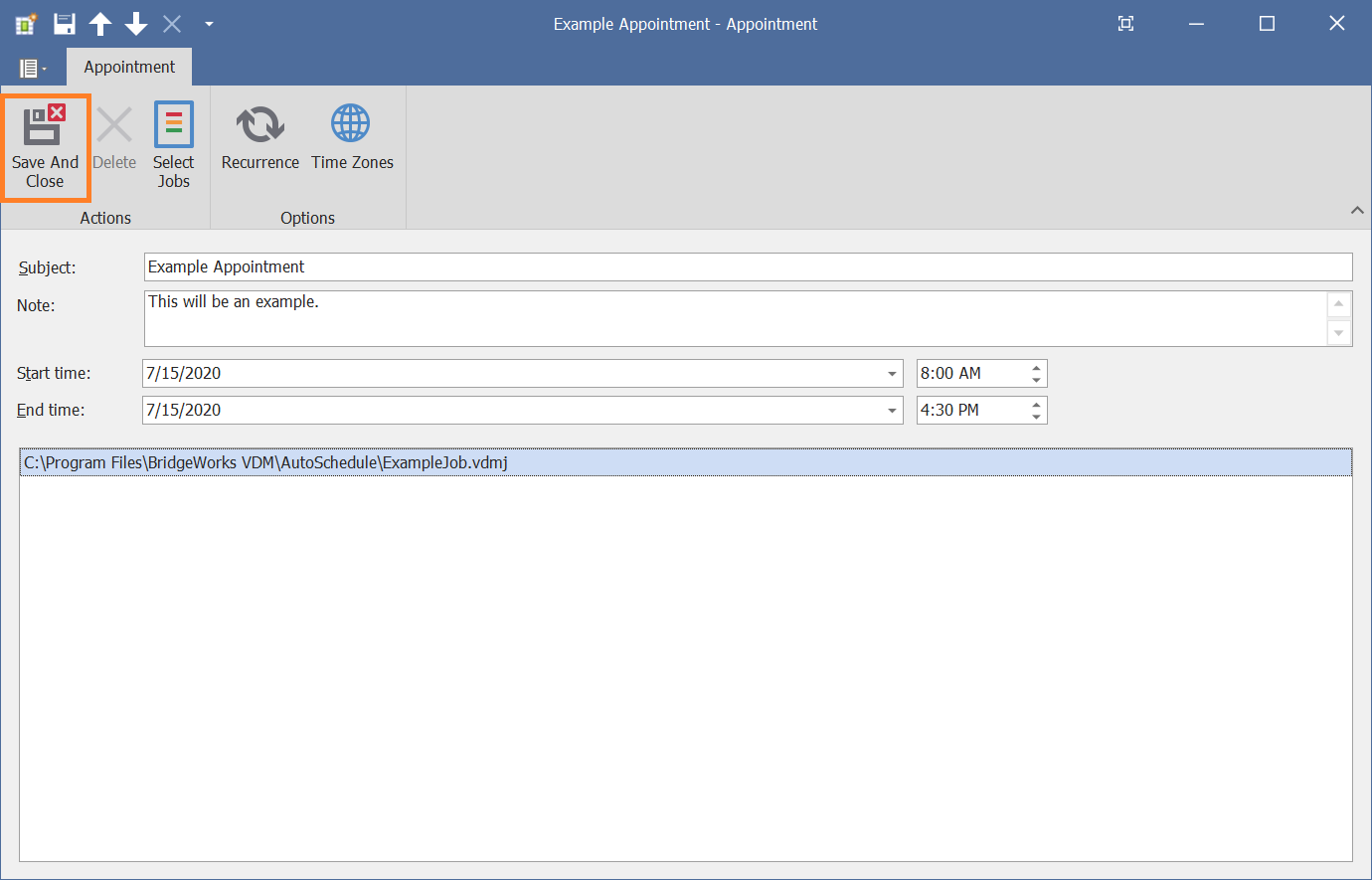 7. The new Job should then be displayed on your calendar indicating the time range that it will be ran.
NOTE: If a job is scheduled to run from 8:00 AM to 4:30 PM, the job will attempt to run every minute through that time period until it is successful.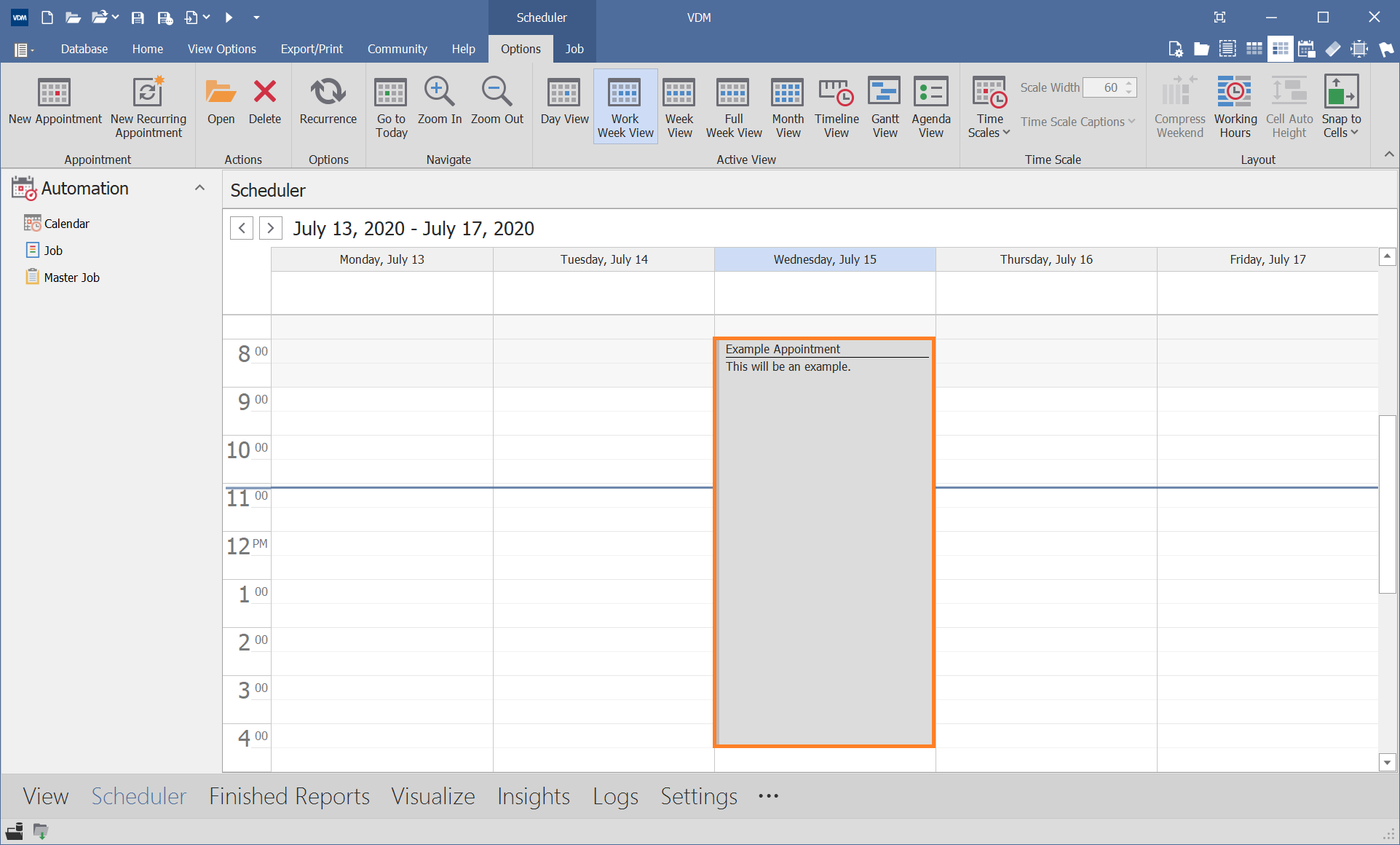 IMPORTANT NOTE: It is recommended to run scheduled Jobs using the Service, not the in-app scheduler.