Trouble seeing the images? Right click on images and open in new tab to enlarge or zoom in on the page (Ctrl + mousewheel).
In this article we provide information on creating email profiles in VDM to use with the Scheduler.
Why Create Email Profiles?
Email profiles are used to send out notifications of failures and successes as well as the distribution of reports output via email through the Scheduler.
Where Can You Create Email Profiles?
You can create email profiles by going into the profiles tab located in VDM's Settings.
Video Tutorial:
Steps to Create an Email Profile
1. Click the Settings tab located at the bottom of the VDM screen.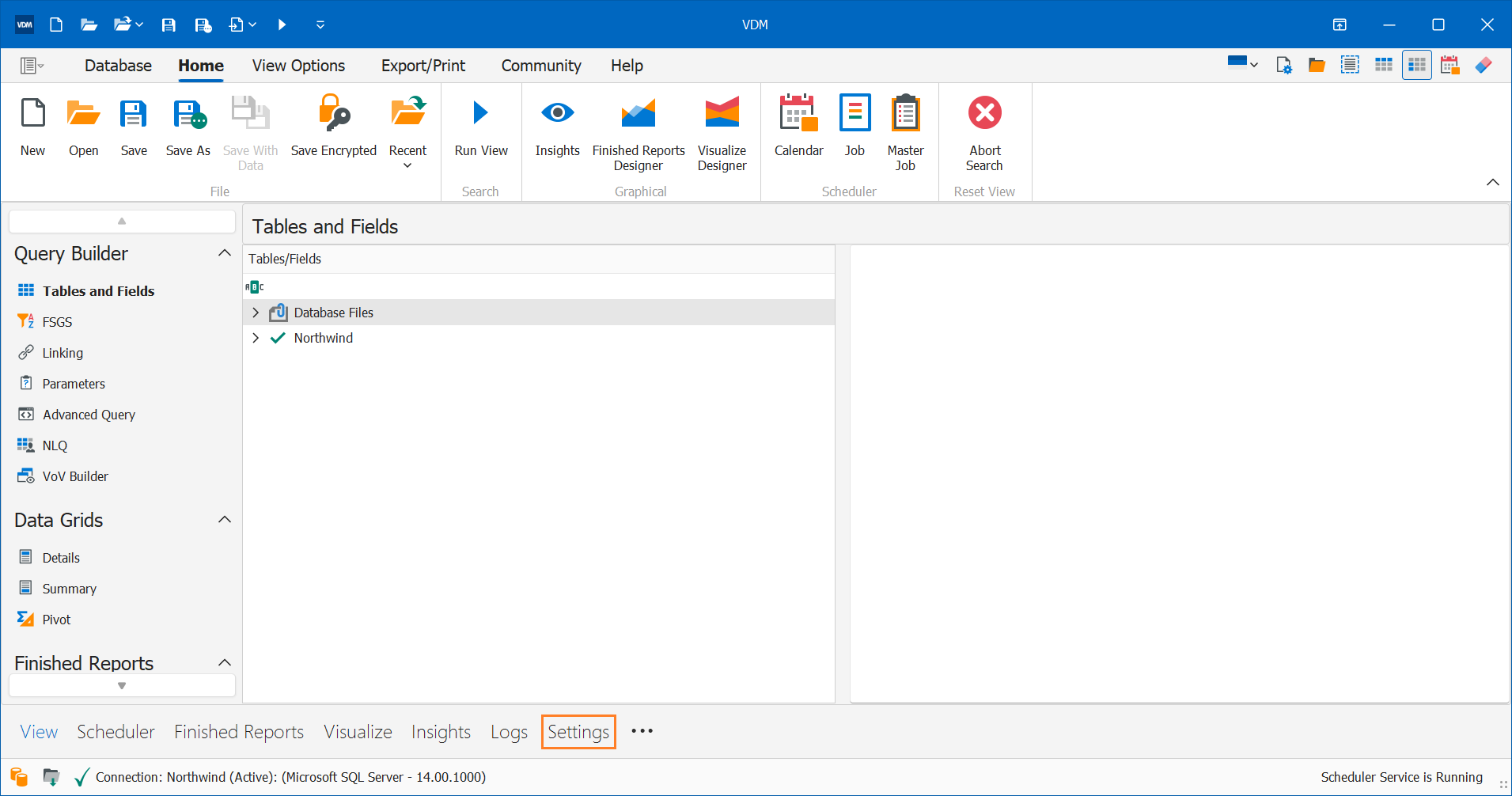 2. Click Profiles on the left side of the VDM screen.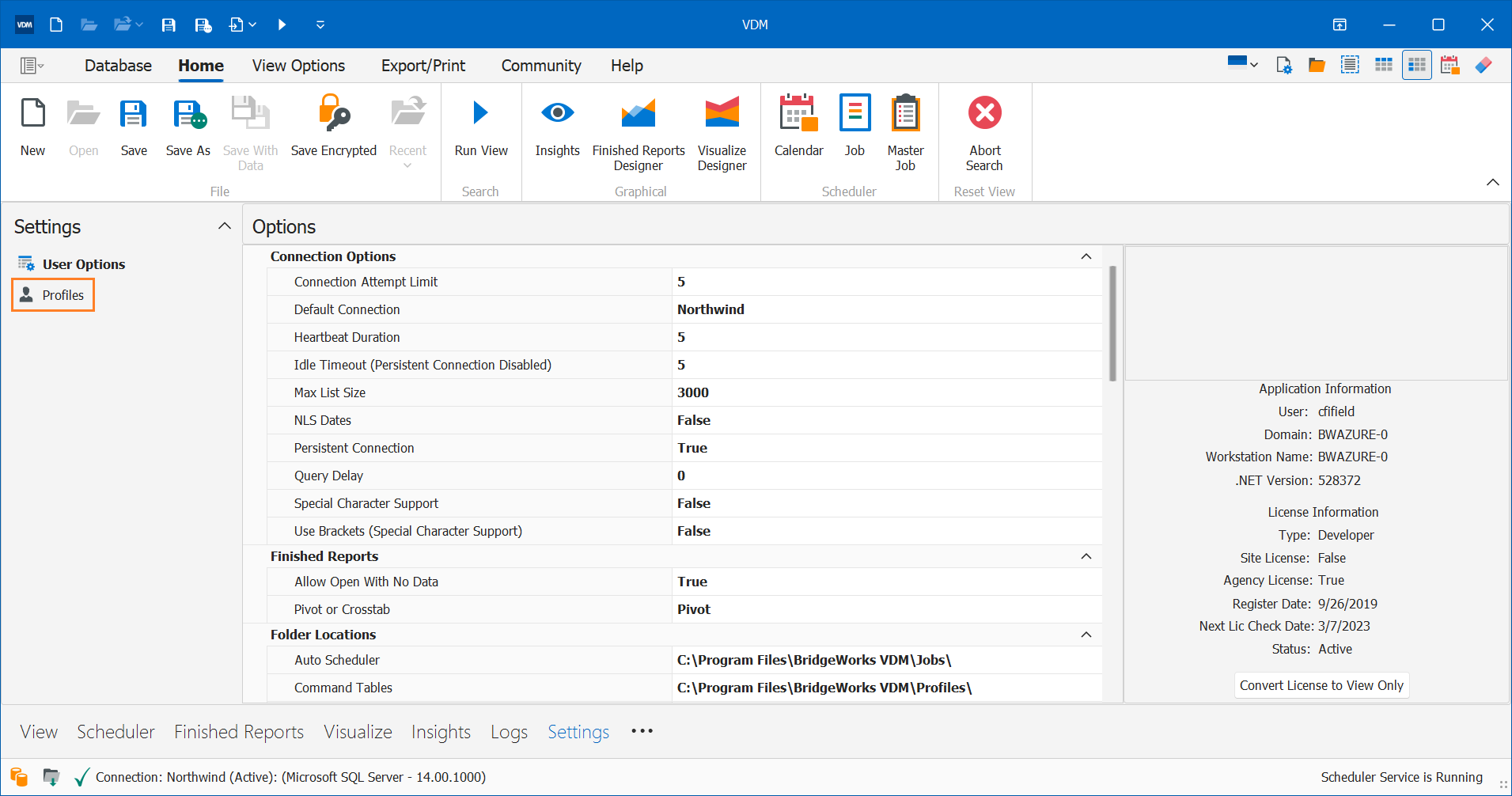 3. Configure the Email settings.
Check with your email provider or email administrator for the following settings.
Mail Server - The Name or IP address of your email server.
Port - Port used for sending email.
Username - Username for the account sending email.
Password - Password for the account sending email.
To - The recipient of the email (only used for job success or failure notifications)
From - The email address associated with the account sending email.
Example Profile Setup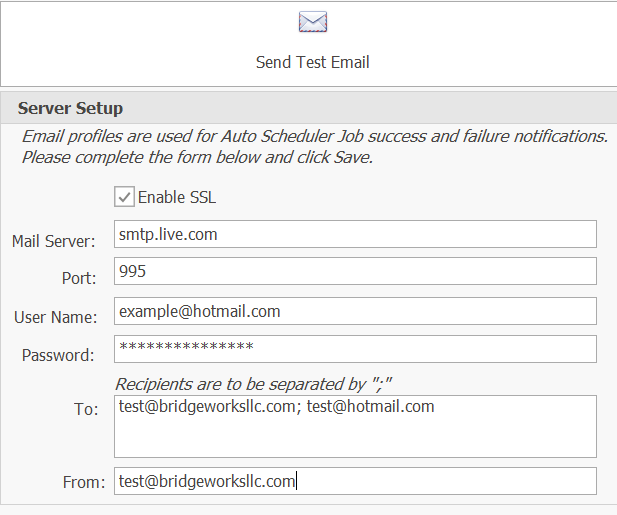 4. Please note that you can send a test email to verify your configuration by clicking, Send Test Email.
5. Click Save the save the new email profile.