Trouble viewing images? Click on images to enlarge.
Adding Custom Database Functions or Fields
A custom database function or field is special SQL syntax that your database allows within a SQL select statement. This is commonly used for Mathematical Computations, Concatenations, Substrings etc.
To add a Custom Formula or Function to a View, Right Click on the Report Fields area on the Tables and Fields tab.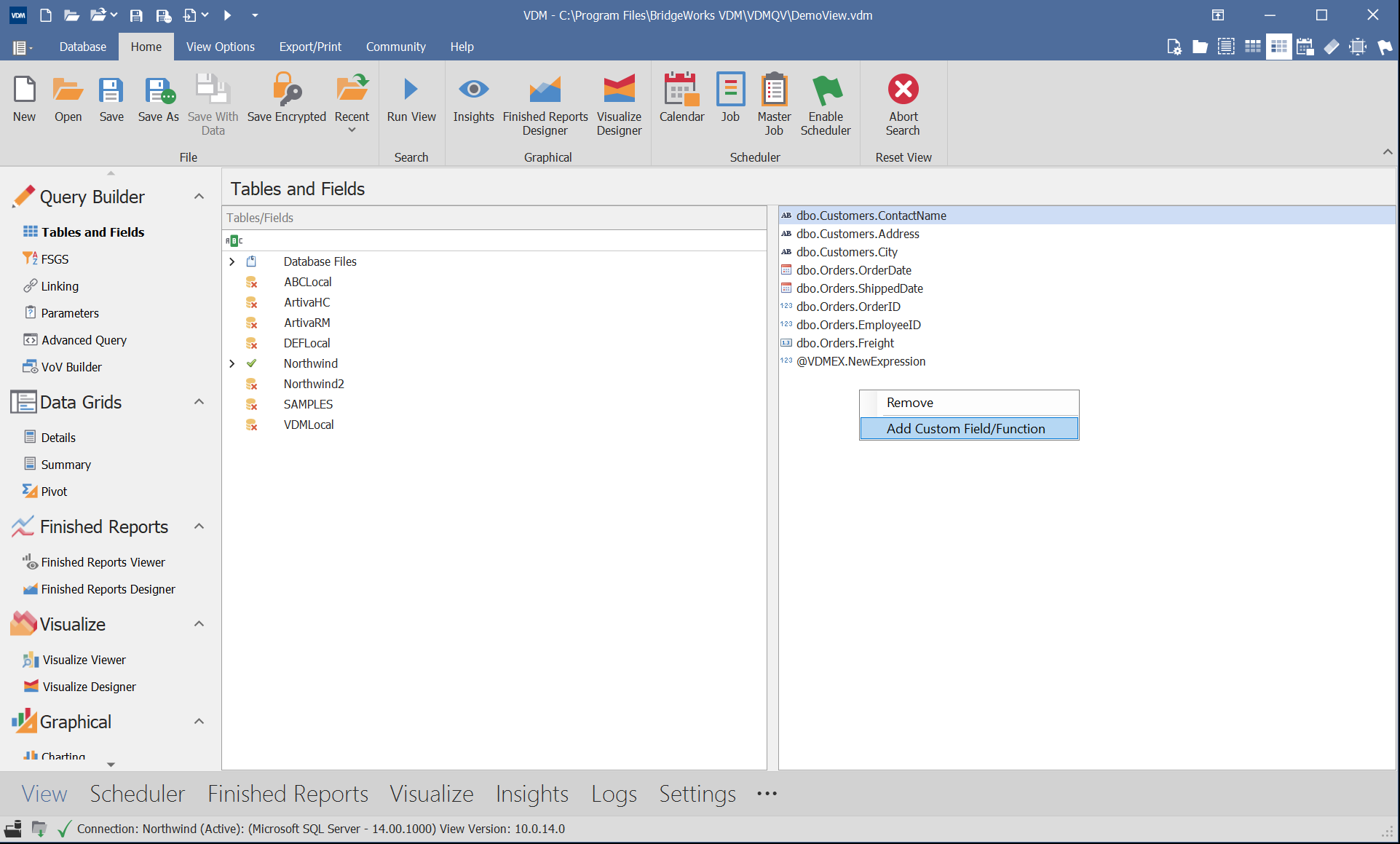 Next, type in your Custom Field or Function in the box below and Click OK.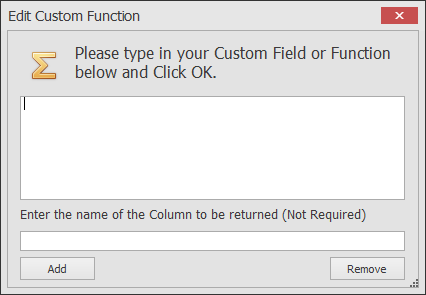 When the Custom Field or Function is added to your View it will have the @DBF prefix in front of the item. To edit the Custom Field or Function, simply double click on it.