Blank / Empty Charts Exporting to Excel
Trouble seeing the images? Right click on images and open in new tab to enlarge or zoom in on the page (Ctrl + mousewheel).
In this article we cover troubleshooting why charts may be blank when exporting to Excel from Finished Reports. This challenge case by case and not present in all Finished Reports charts exporting to Excel in version 12 and up of VDM.
The Solution:
Setting XSLS Options to enable rasterization and setting value to 300 allows it to export to Excel. It's not required in all circumstances.
1. Open VDM and your View.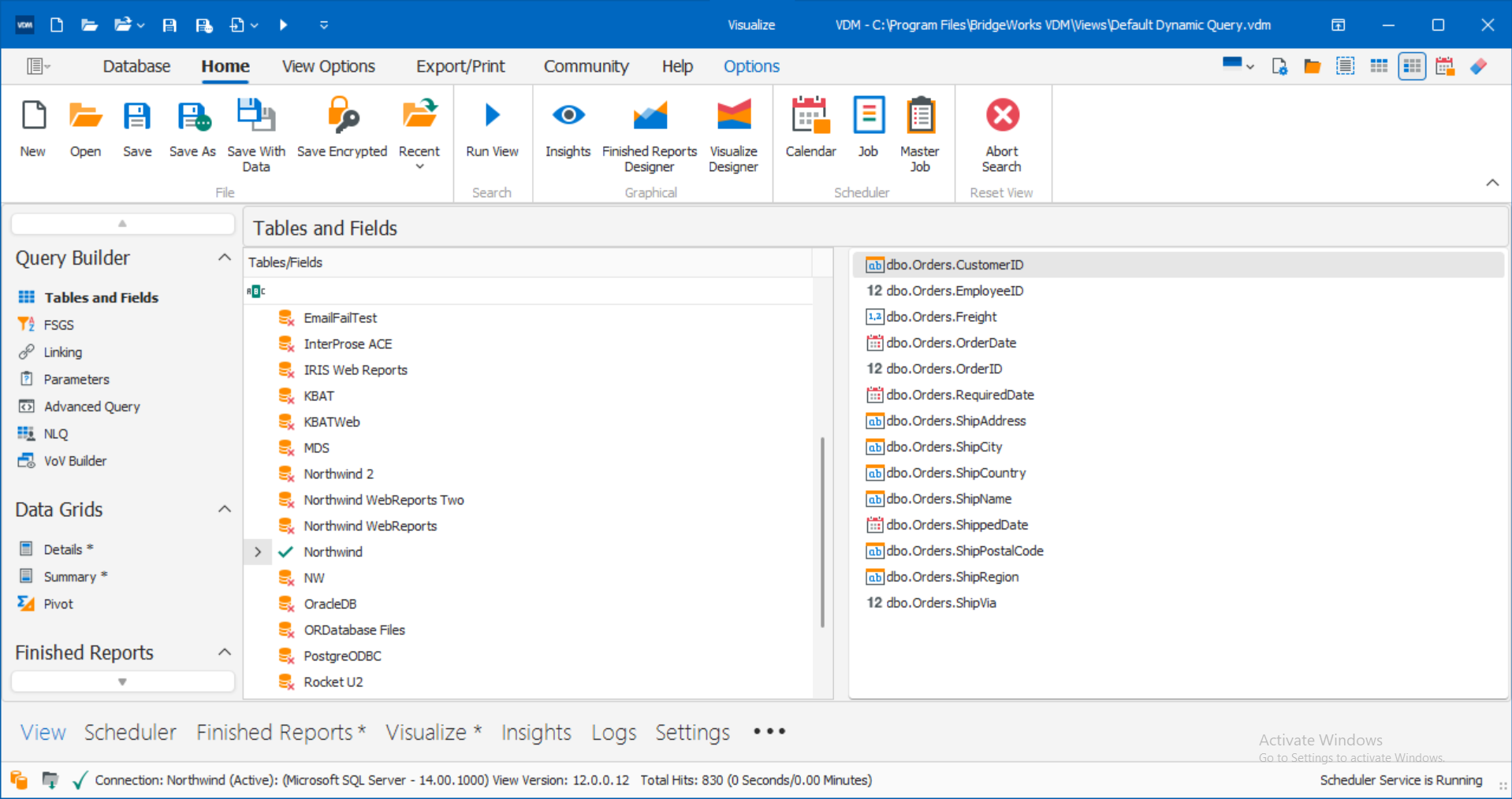 2. Go into the Finished Reports Designer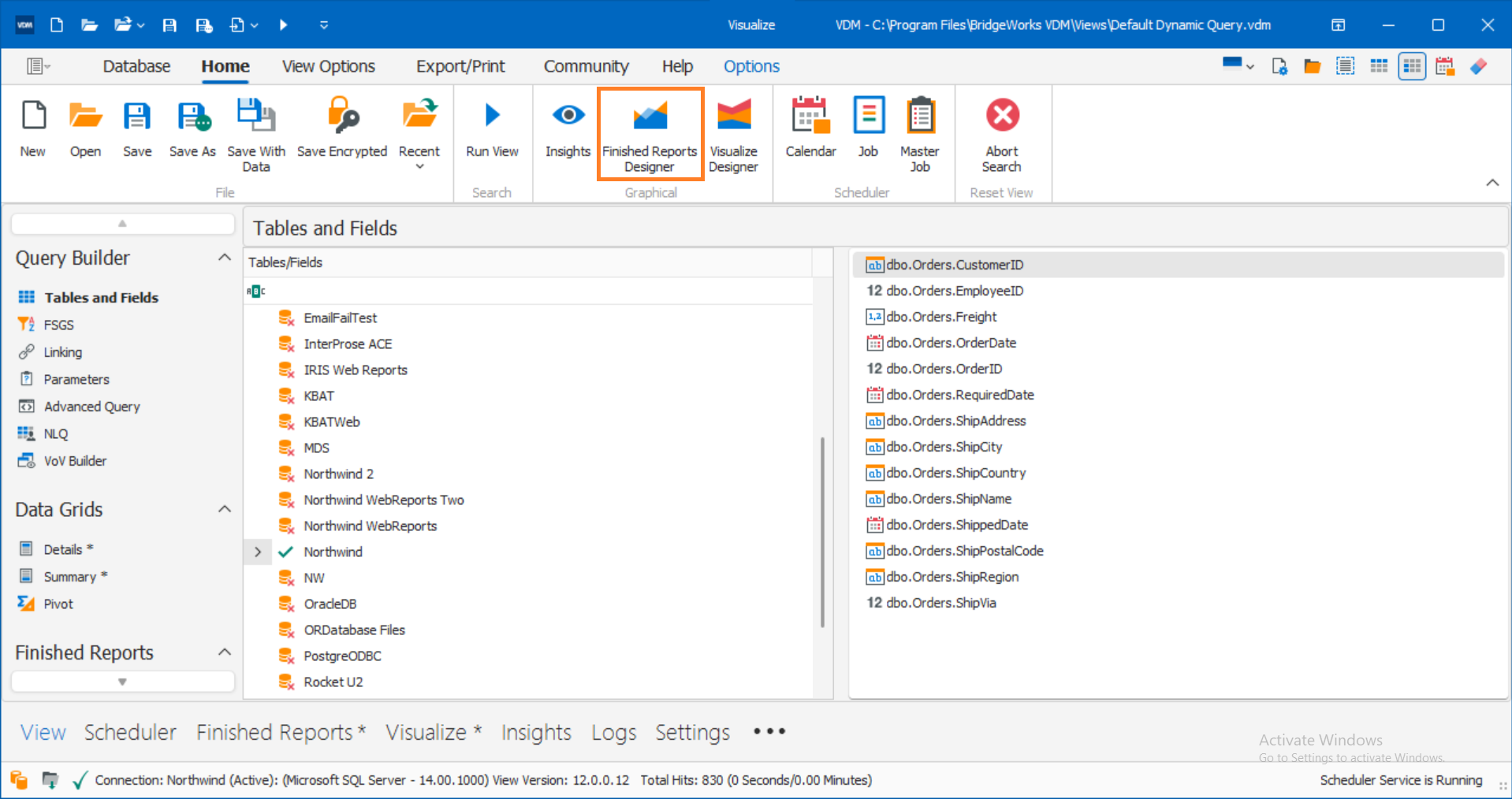 3. Select the XtraReport Report.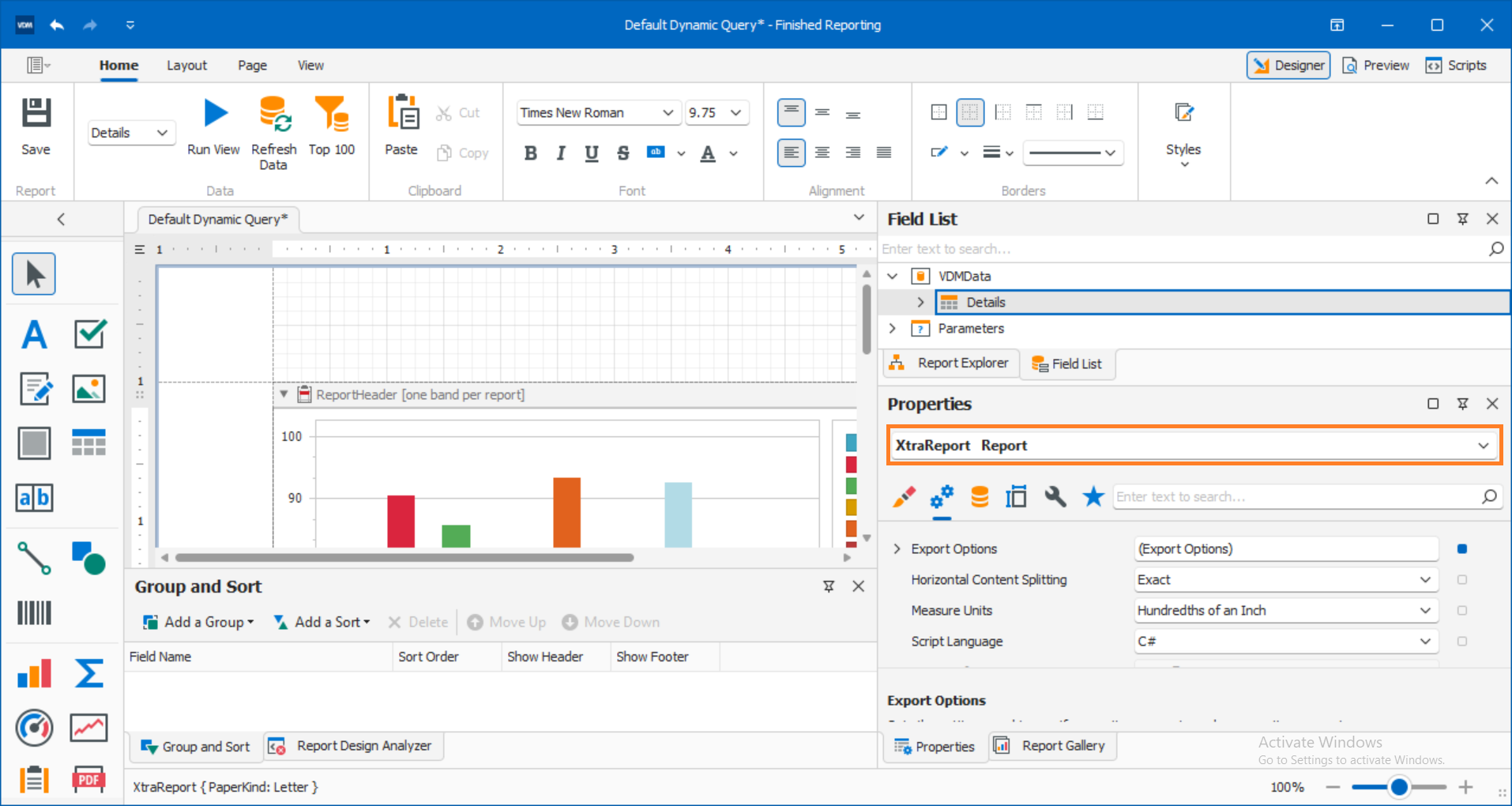 4. Click on the Behavior Properties (blue cogs).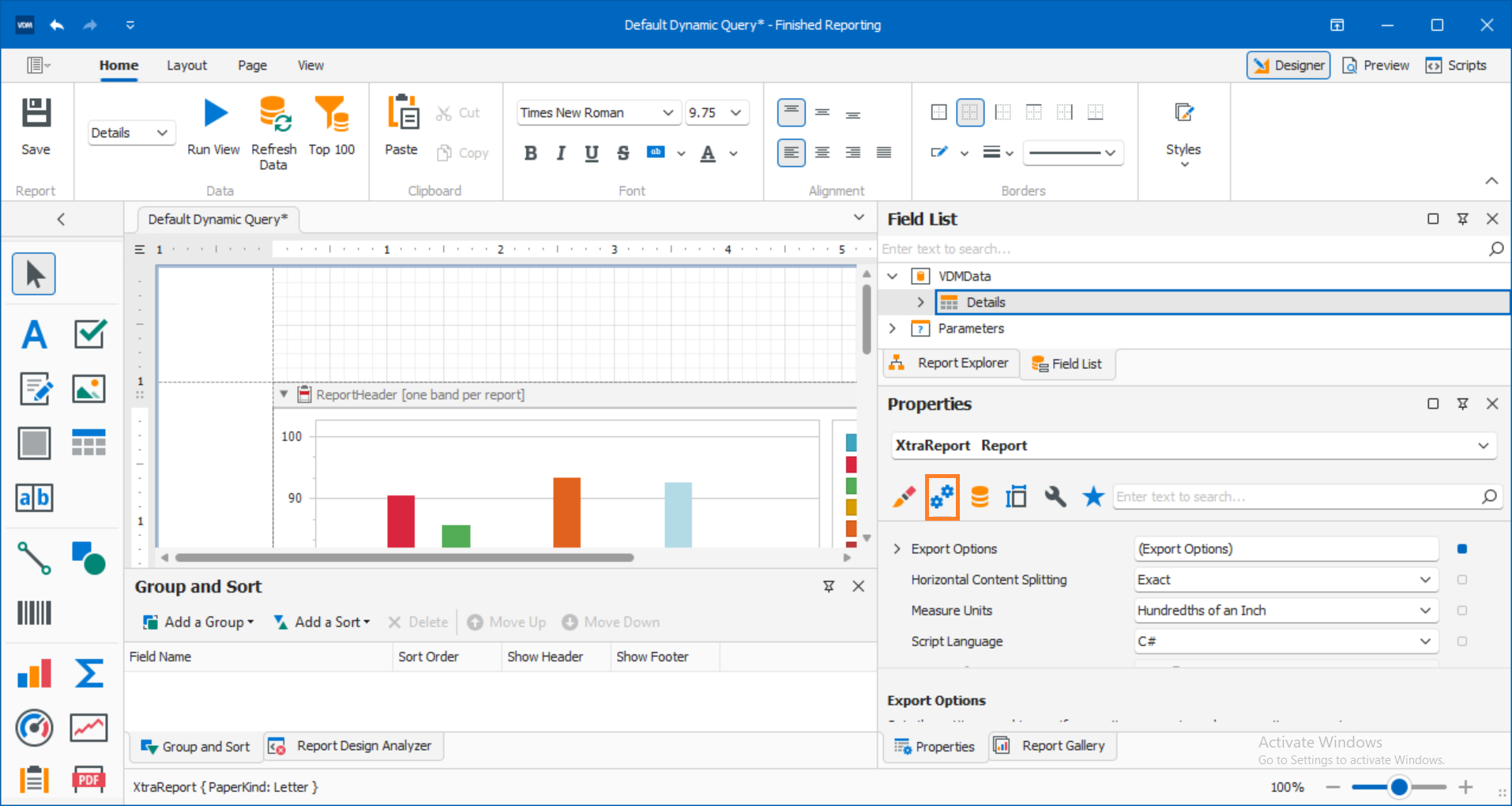 5. Expand the Export Options property.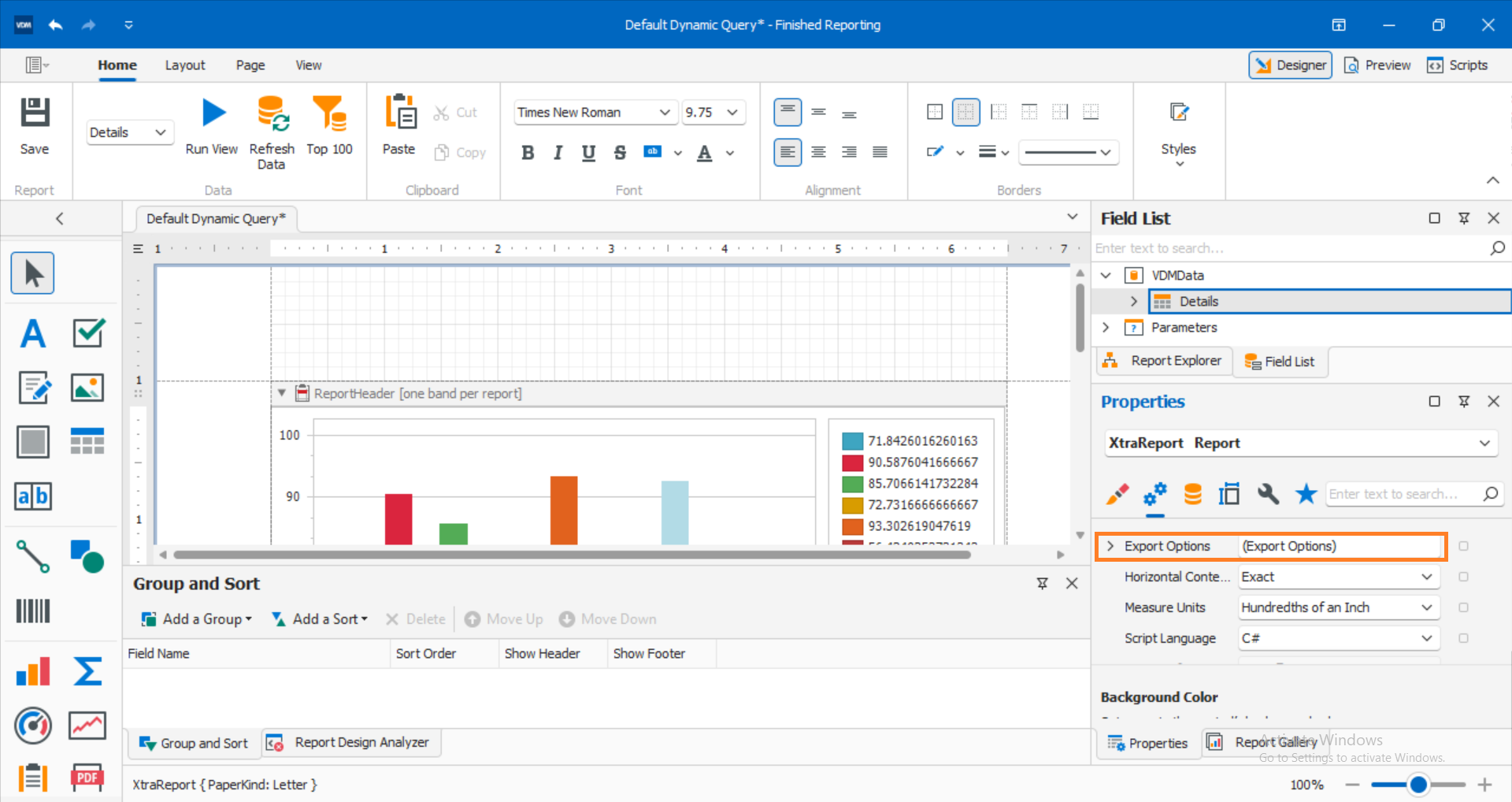 6. Expand the XLSX Export Options.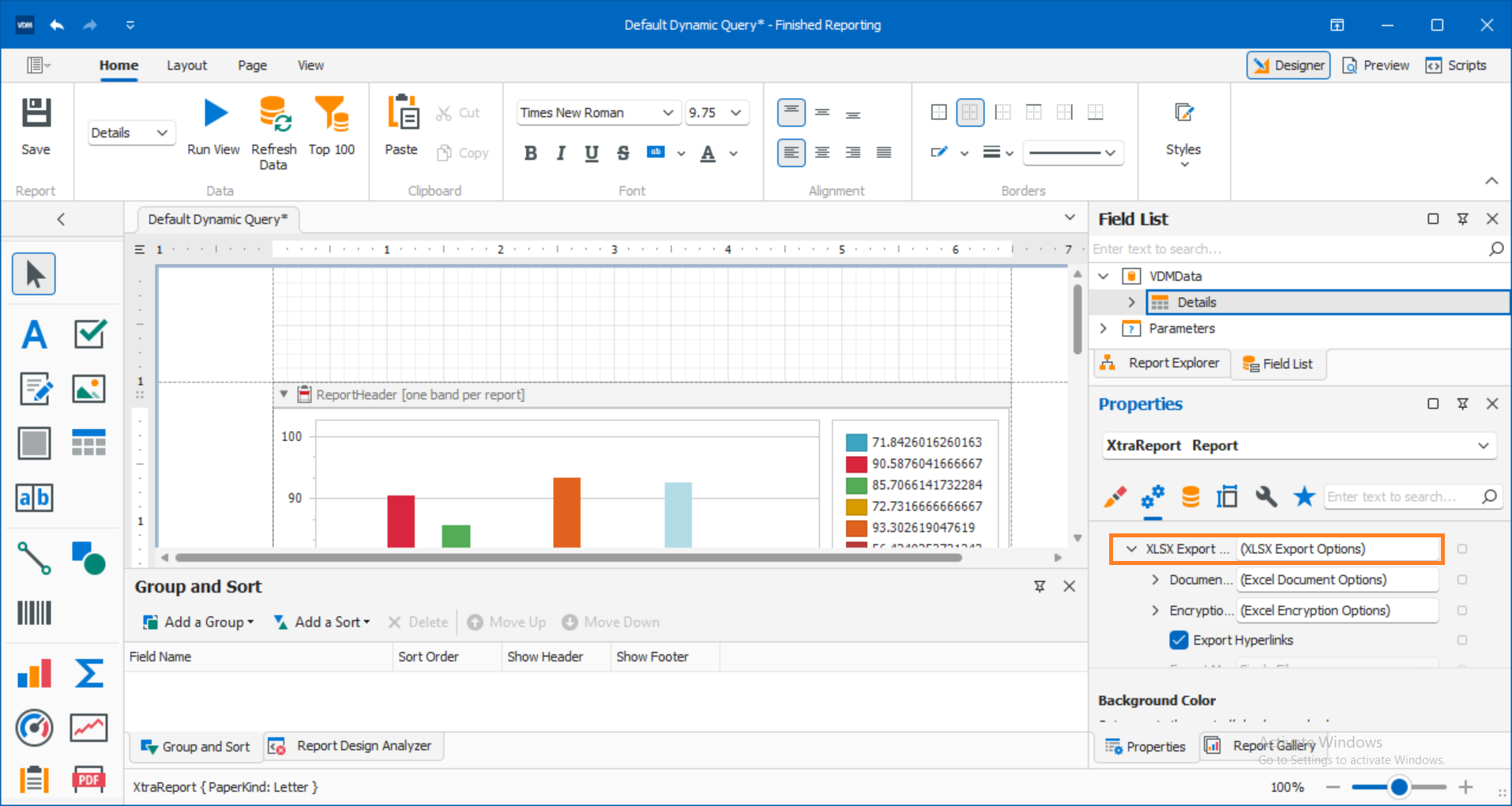 7. Scroll down to the Rasterization Resolution property and set it to at least 300.
8. Save the Finished Report and try exporting again. If this does not resolve the issue, open a support ticket at support@bridgeworksllc.com.