Linking To A Command Table
Trouble seeing the images? Right click on images and open in new tab to enlarge or zoom in on the page (Ctrl + mousewheel).
Article Goal: Linking to command tables.


In this article we are going to cover the steps needed to link to a command table inside VDM.
Why Link To A Command Table?
A Command Table is effectively a subquery that is executed and the results returned.
Preview: Command Table Created & Fields Added To The View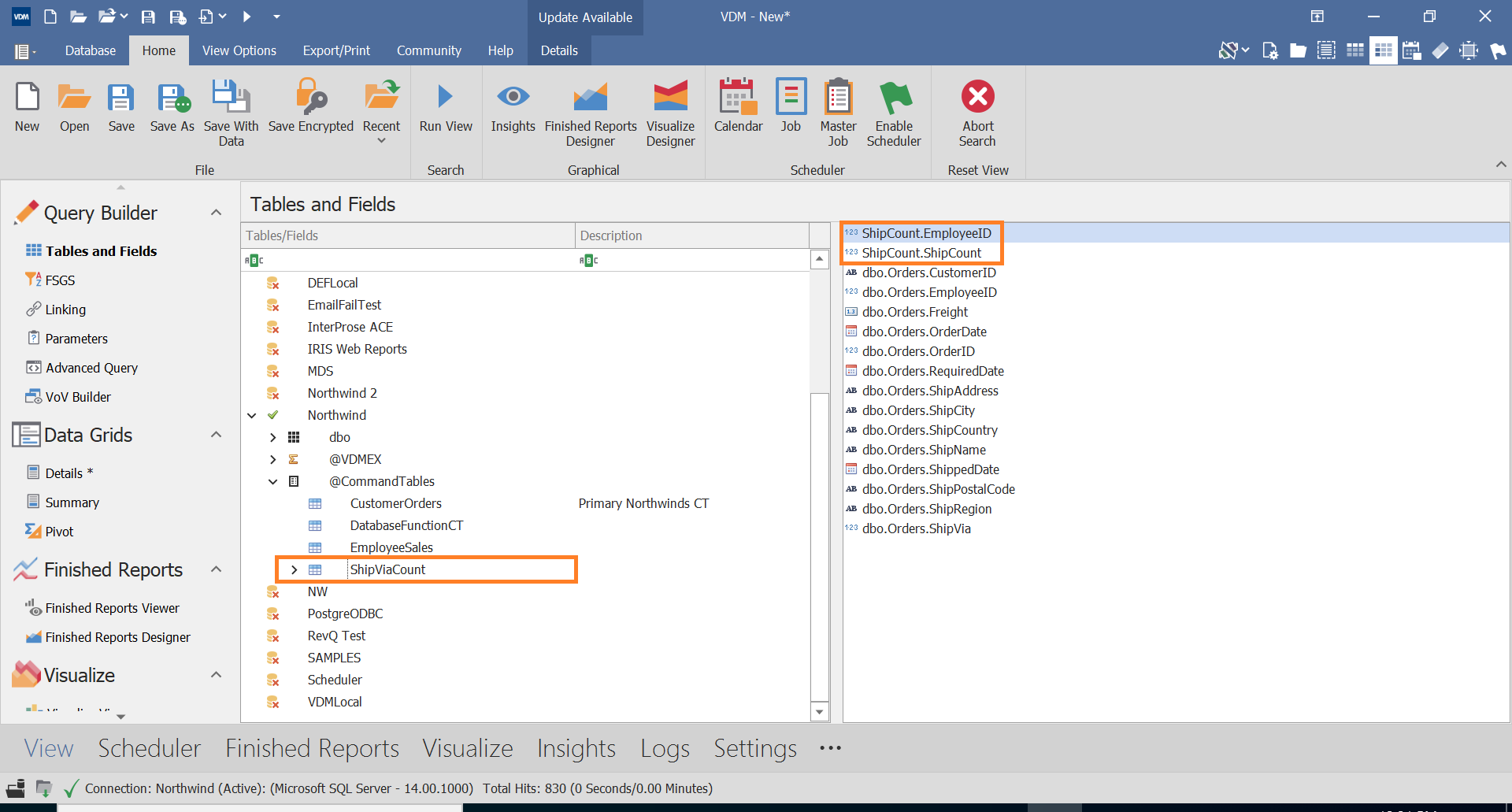 Preview: Linking To A Command Table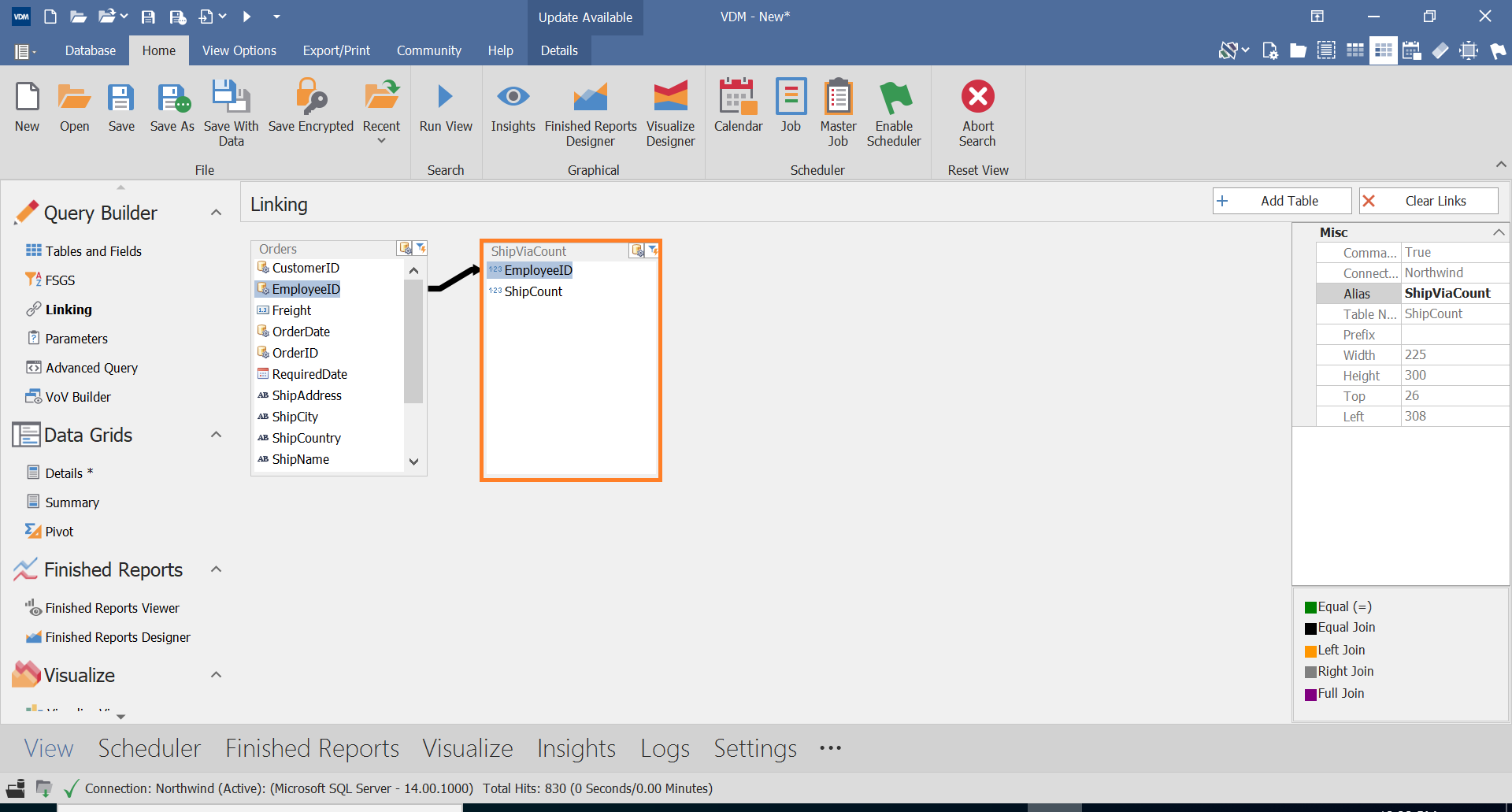 Where Do You Link Tables?
You can link tables in the Linking section of VDM.
Video Tutorial:
Not yet available.
Note: Complete these steps first.
- Create your Command Table.
- Add your fields from your primary tables
- Add your fields from the Command Table
Steps To Link To A Command Table.
1. Click the Linking button on VDM's main screen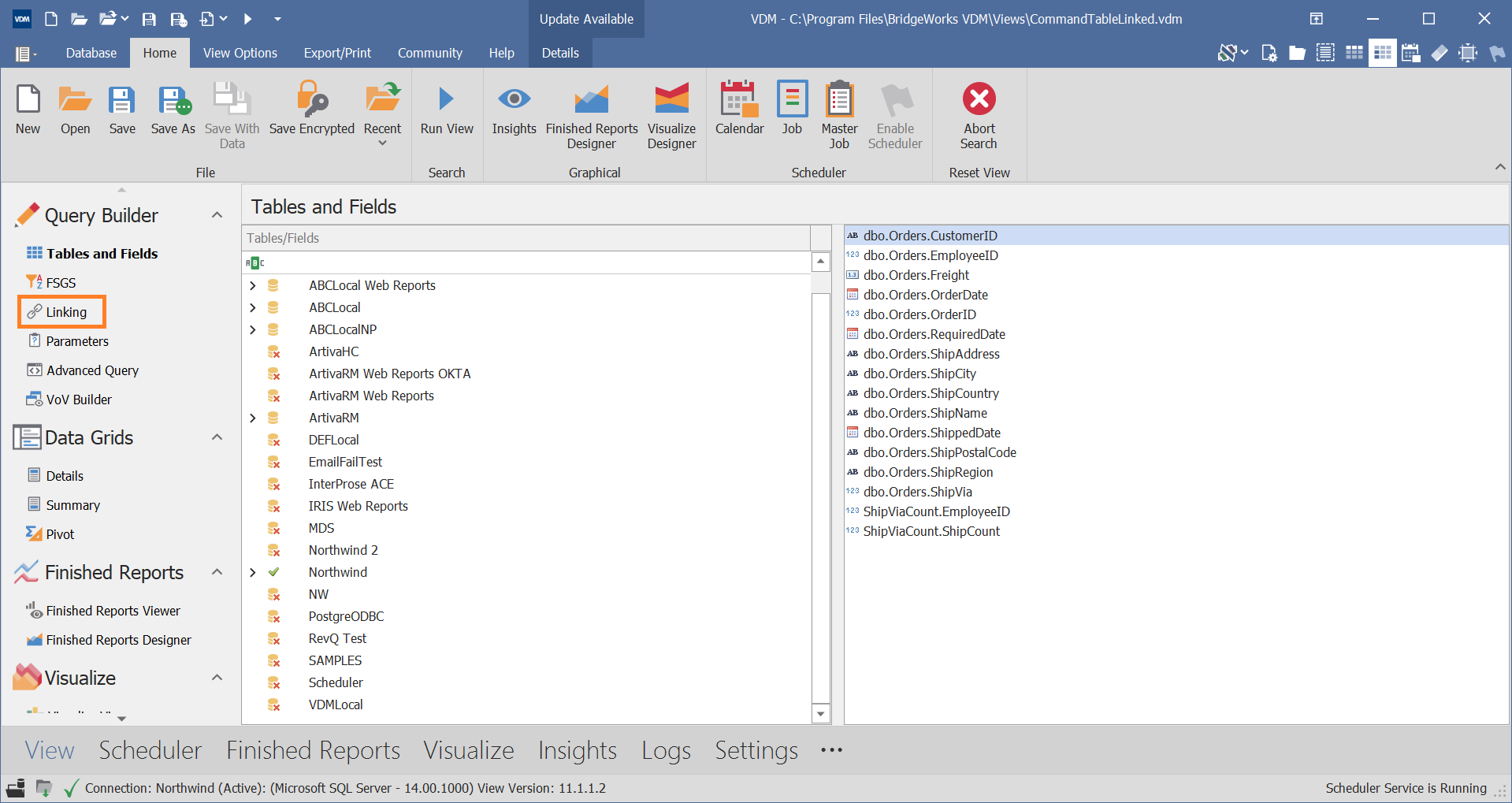 2. Link your tables as needed. For assistance with linking, click here.
Note: In this example the Orders table is linked to the ShipViaCount Command Table on EmployeeID.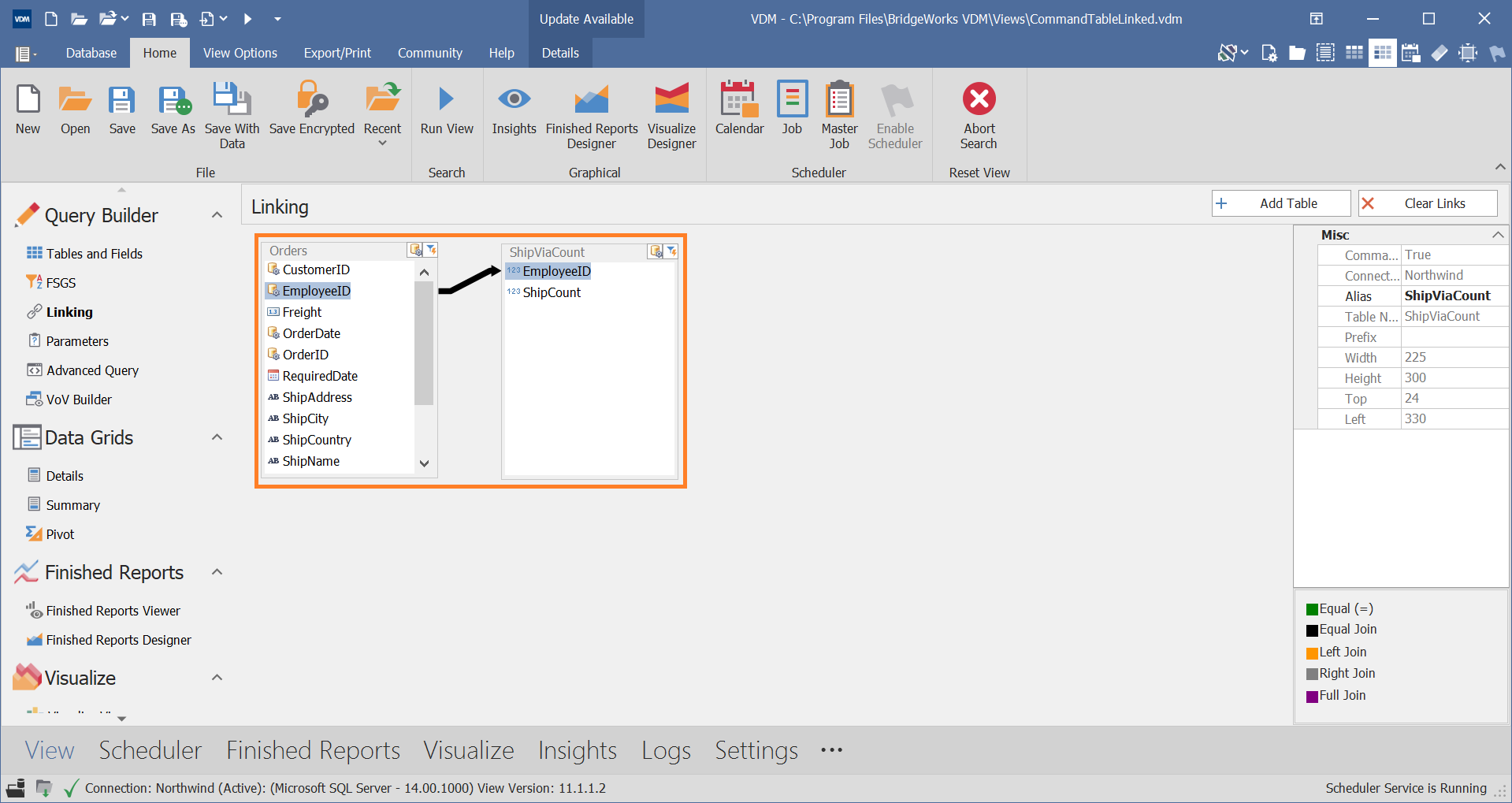 3. Run the view to verify desired results are being obtained. If the results are not what is expected, redo the linking and try again.
Example: The view provides the combined results from the Command Table and Primary Table.