Assigning Defined Fields (UDFs)
Trouble seeing the images? Right click on images and open in new tab to enlarge or zoom in on the page (Ctrl + mousewheel).
In this article we provide information on how to assign the defined fields to users in WebReports.
Why Assign Defined Fields?
Defined fields can be used as filter criteria. Once the users have been assigned defined fields in WebReports, you can apply / do data restrictions based off user defined fields or return the field in the columns to do additional work.
Where Can You Assign Defined Fields?
Defined Fields can be assigned on the Users page under the Management tab.
Video Tutorial:
Steps To Assign Defined Fields.
1. Click on the Users page under the Management tab.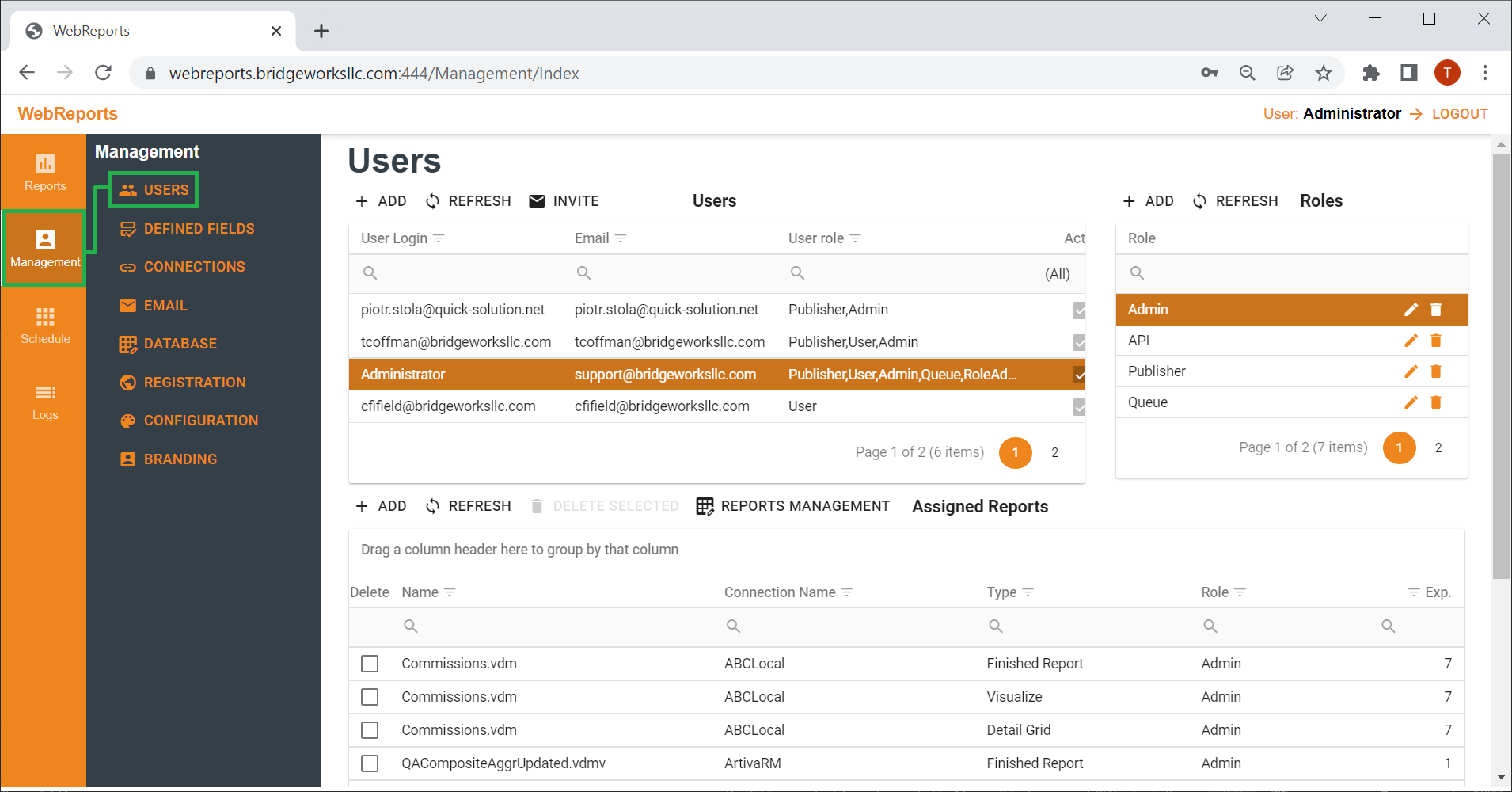 2. Click the Edit User button on the user you want to assign a defined field to.
Note: You may need to use the slider to make the buttons visible (depending on screen size and zoom)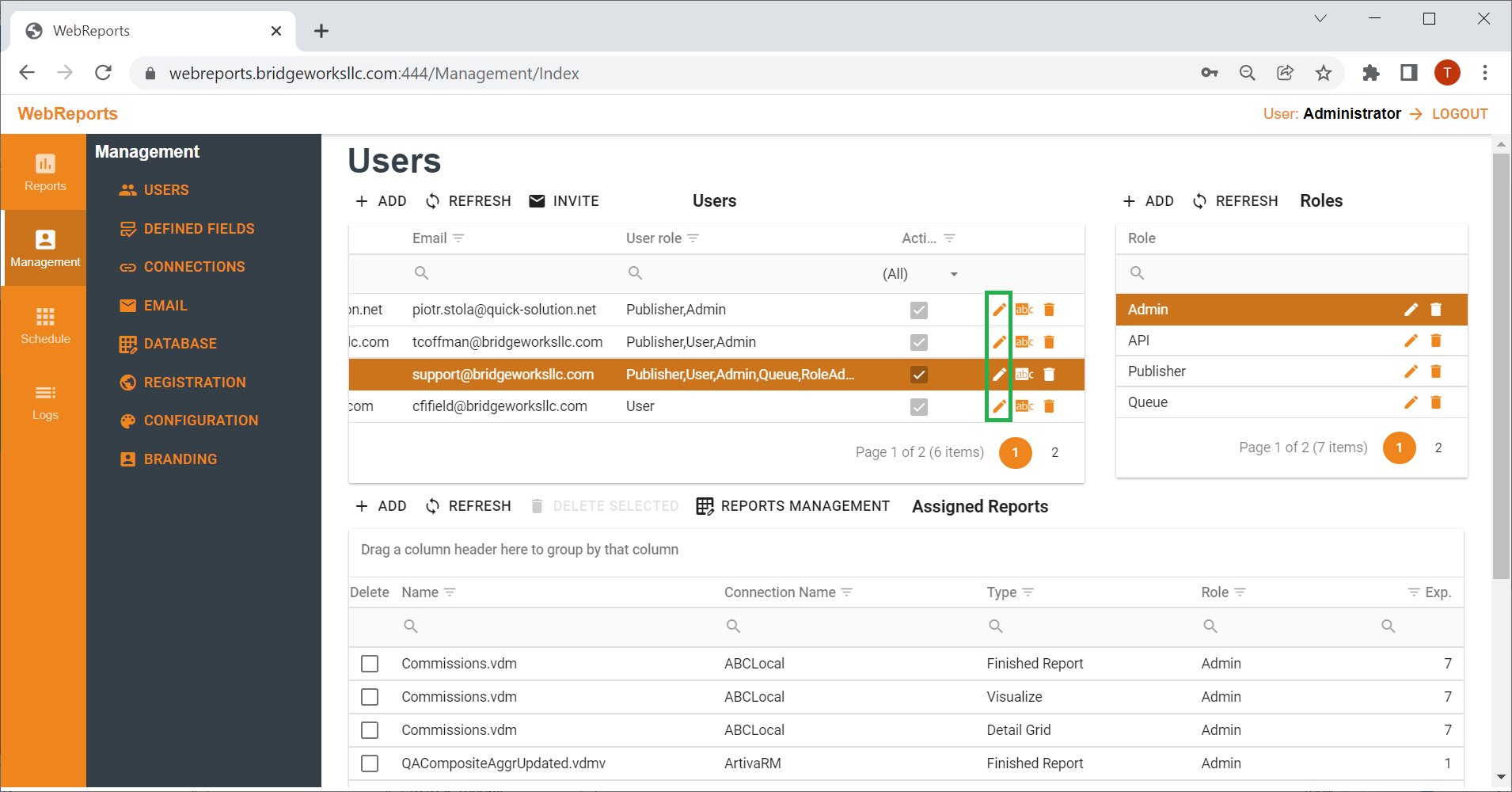 3. Expand the Defined Fields drop down.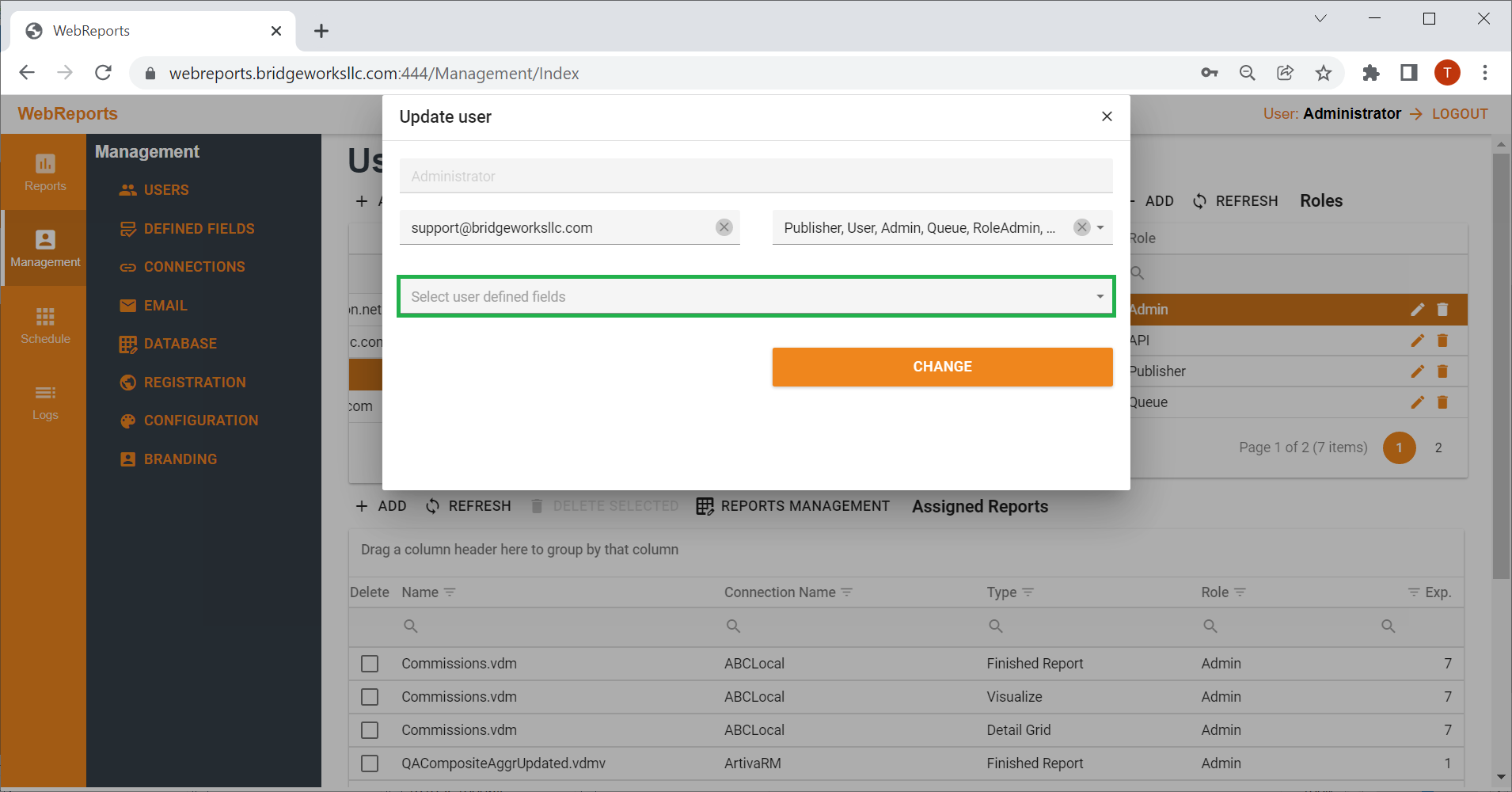 4. Select/Enable the Defined Field you want to assign to the user and enter the value to be returned.
NOTE: There may be situations where you need to enter your object identifiers (## / '' ) needed for the value. This is the exact text replaced in the query.
Example: 'String'
Example: 'Support'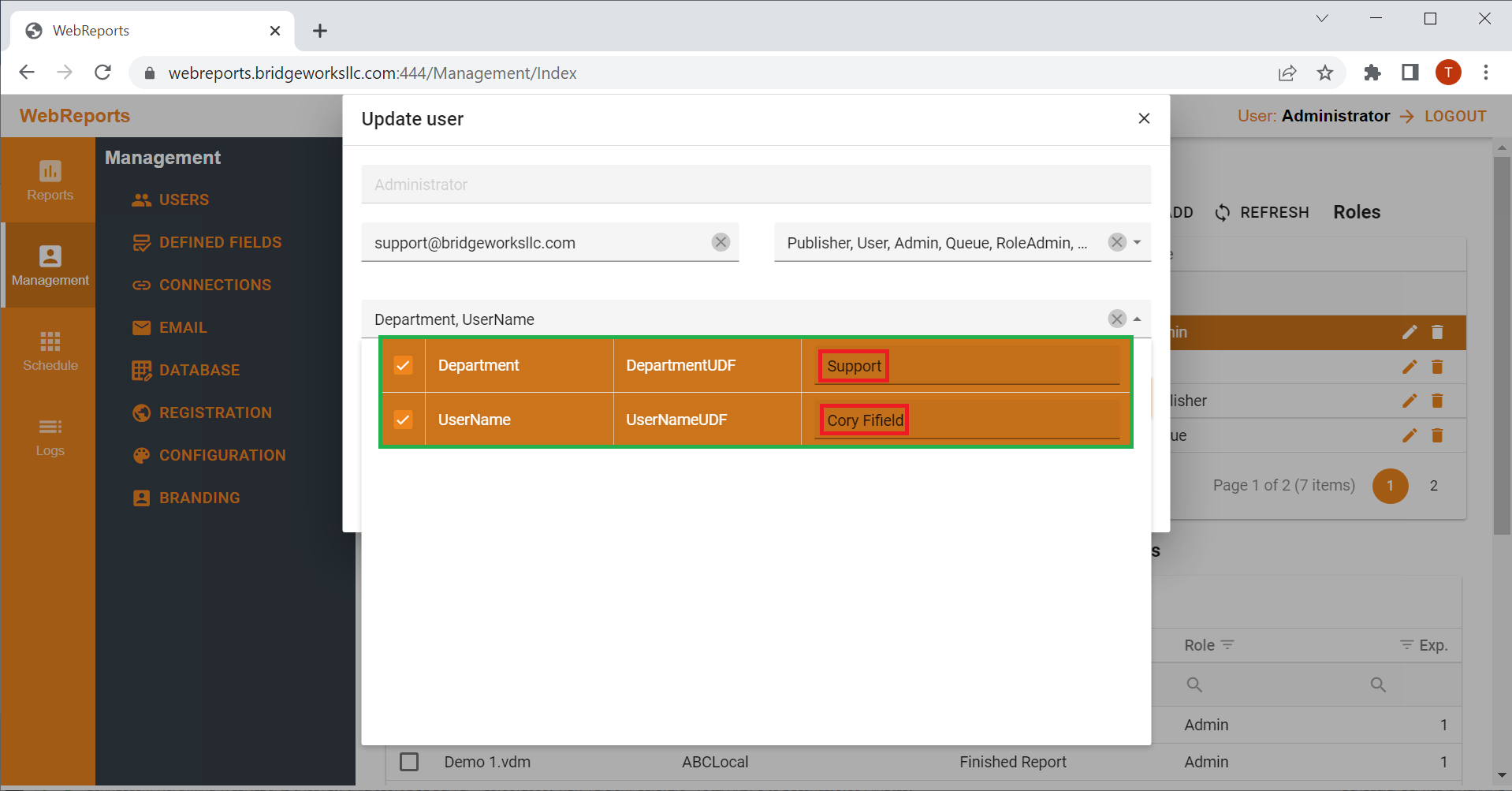 5. Click off the defined field selection and then click Change to update the user's defined fields.