Trouble viewing images? Click on images to enlarge.
Article Goal: Import your CALENDAR files for the scheduler.
Version: Available in version 10.2.1.0 and later.
In this article we provide the steps to import your CALENDAR file into your SQL database.
Why Import Your CALENDAR?
Importing your CALENDAR file will eliminate having to reschedule all previous jobs.
Where Do You Import Your CALENDAR file?
You can import CALENDAR files on the Tasks ribbon bar of the scheduler.
Video Tutorial:
Not yet available - coming soon.
Steps For Using SQL Database With Scheduler.
1. Click on Scheduler or Calendar on VDM's main screen.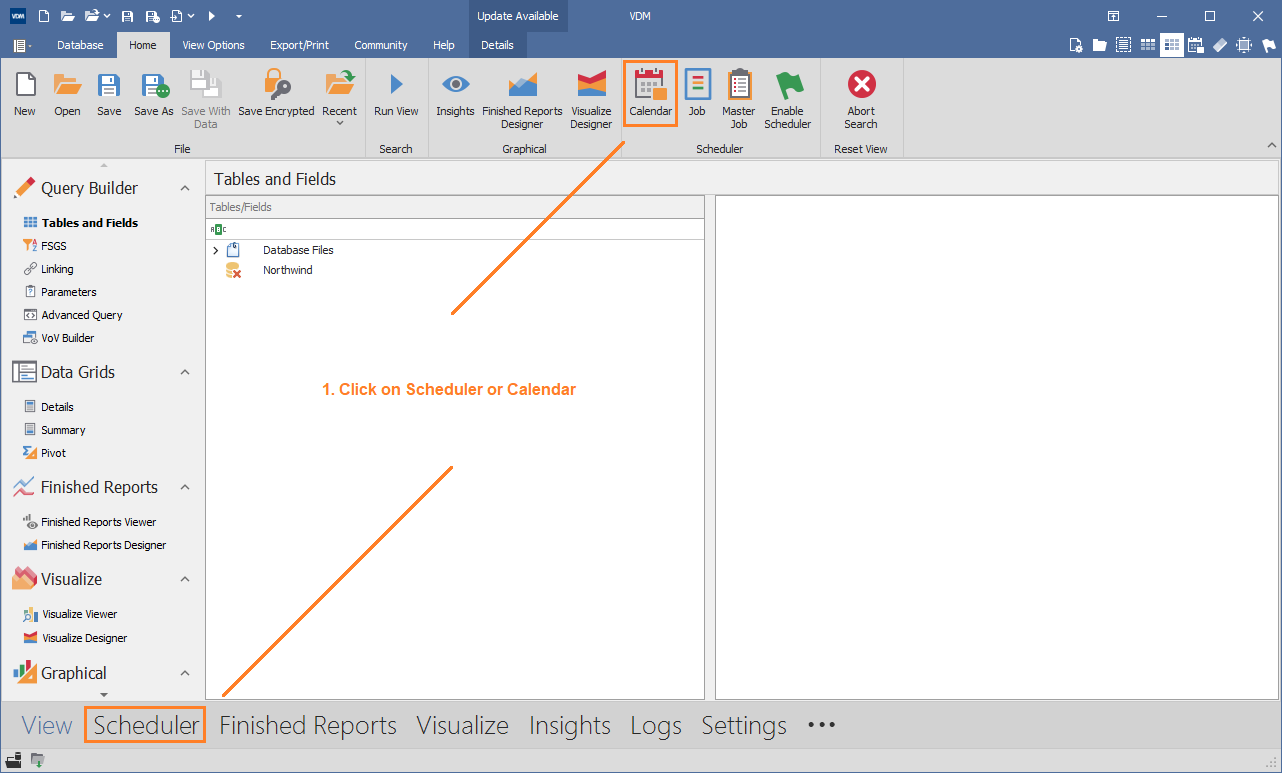 2. Select the Tasks ribbon bar.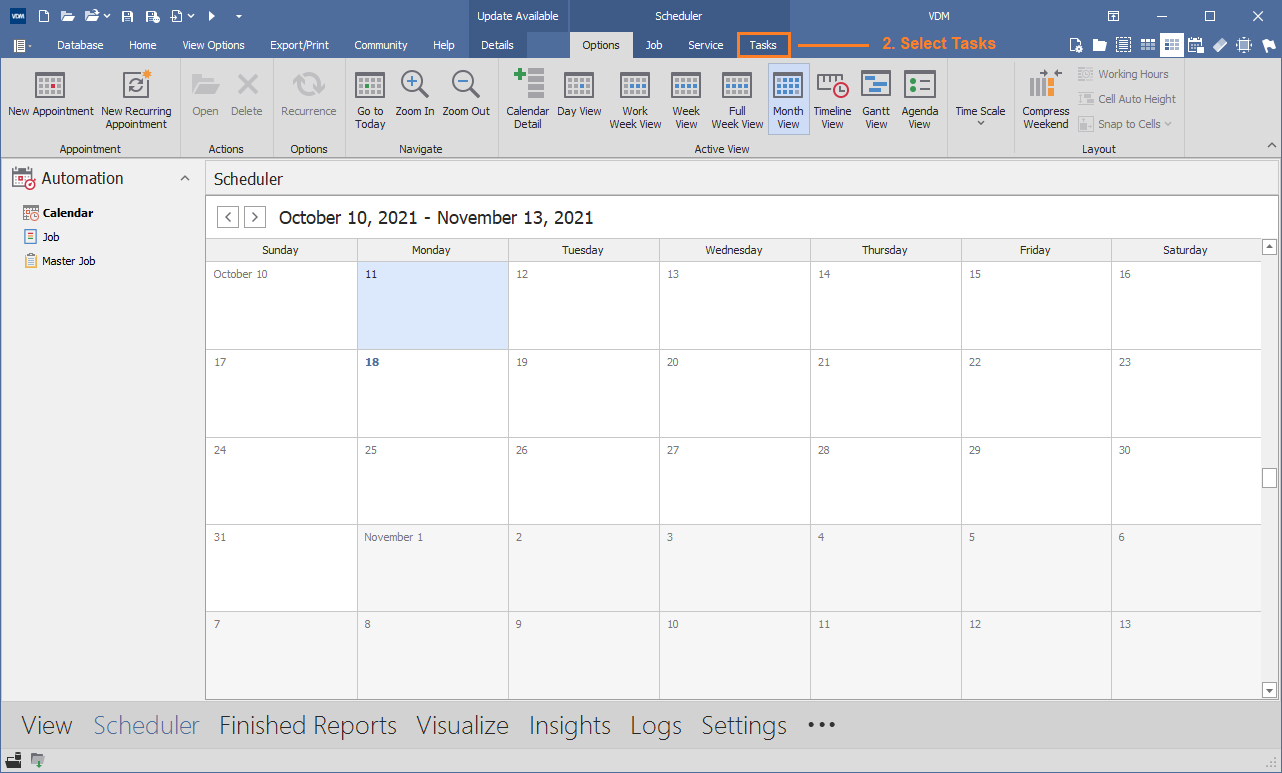 3. Click the Import Calendar File button.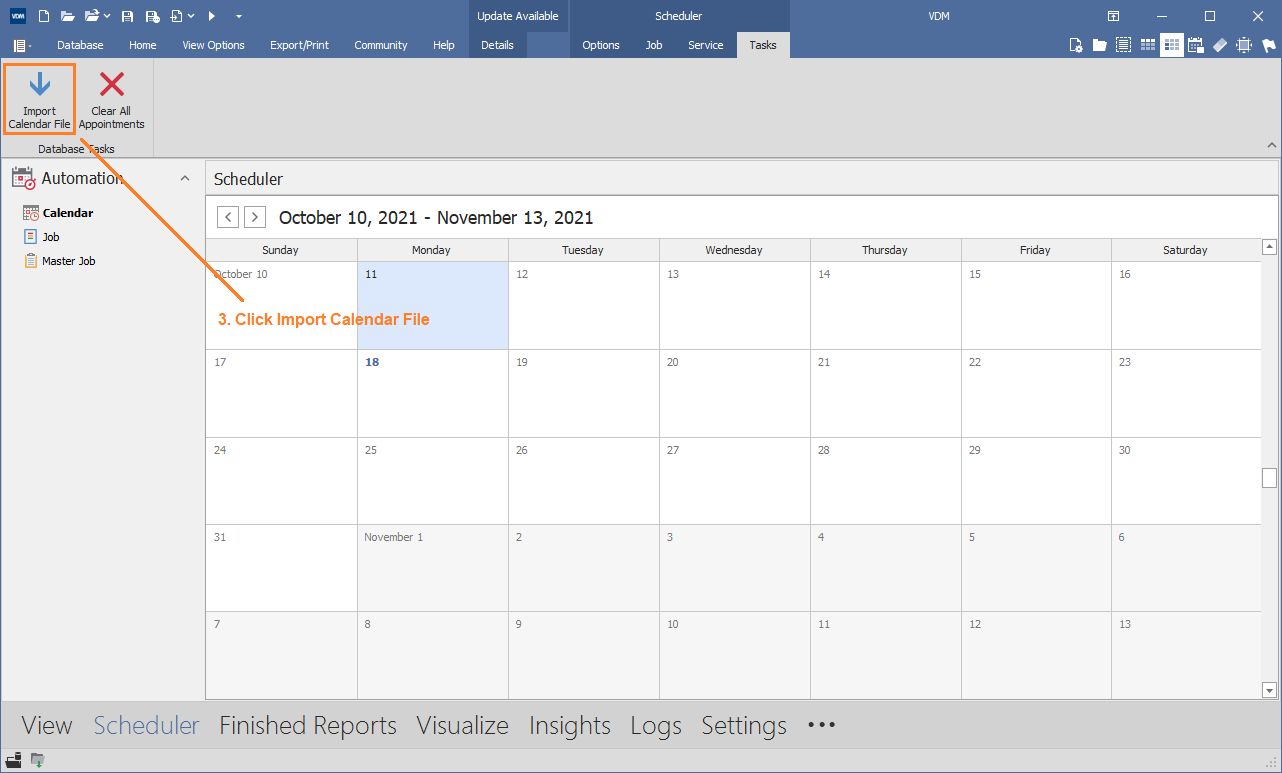 4. Select your desired CALENDAR file.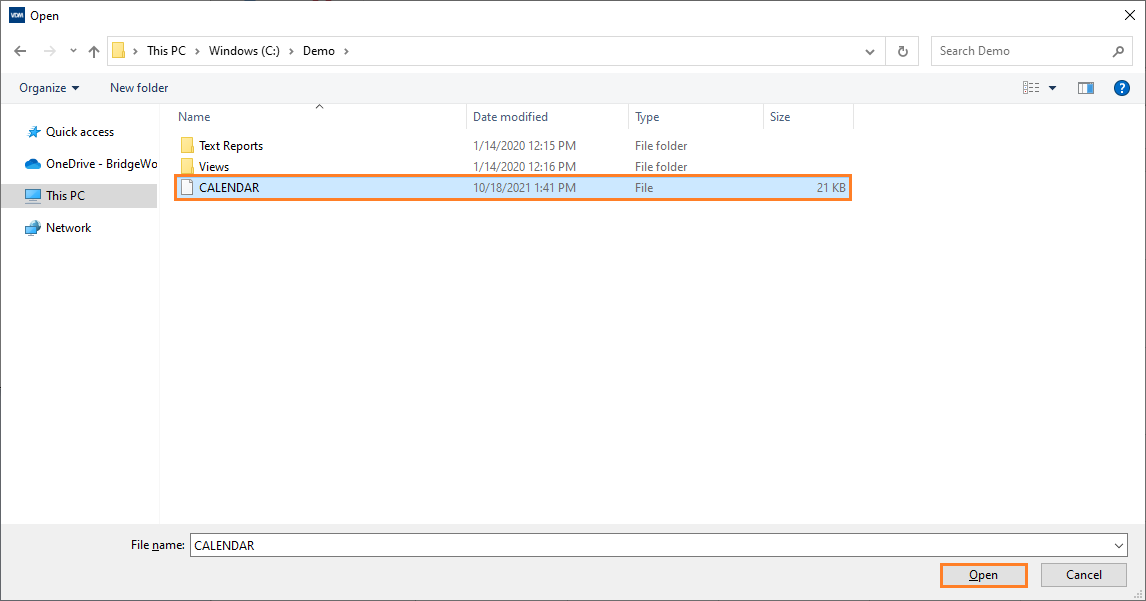 5. Check your calendar to make sure the appointments were imported / the correct CALENDAR file was imported. Keep in mind it may take a few seconds to see the appointments populate in the calendar.
NOTE: If you did not import the correct CALENDAR file, you can click the Clear All Appointments button and try again. PLEASE USE CAUTION WHEN DOING THIS AS YOU WILL CLEAR ALL APPOINTMENTS IN THE DATABASE.