Trouble seeing the images? Right click on images and open in new tab to enlarge or zoom in on the page (Ctrl + mousewheel).
In this article we provide detail how to invite users in Web Reports.
Why Invite Users?
Users must be created before they can log into Web Reports. Adding a user will allow you to manually create a user's profile. Inviting a user will give admins the ability to mass invite users and assign their roles at the same time. The users will also be responsible for setting / changing their password to login.
Where Can You Invite Users?
Users can be invited on the Users page located on the Management tab of the WebReports navigation bar.
Video Tutorial:
Steps To Invite Users.
NOTE: Invitation links will expire after 72 hours by default.
1. Click on the Management tab of Web Reports navigation bar.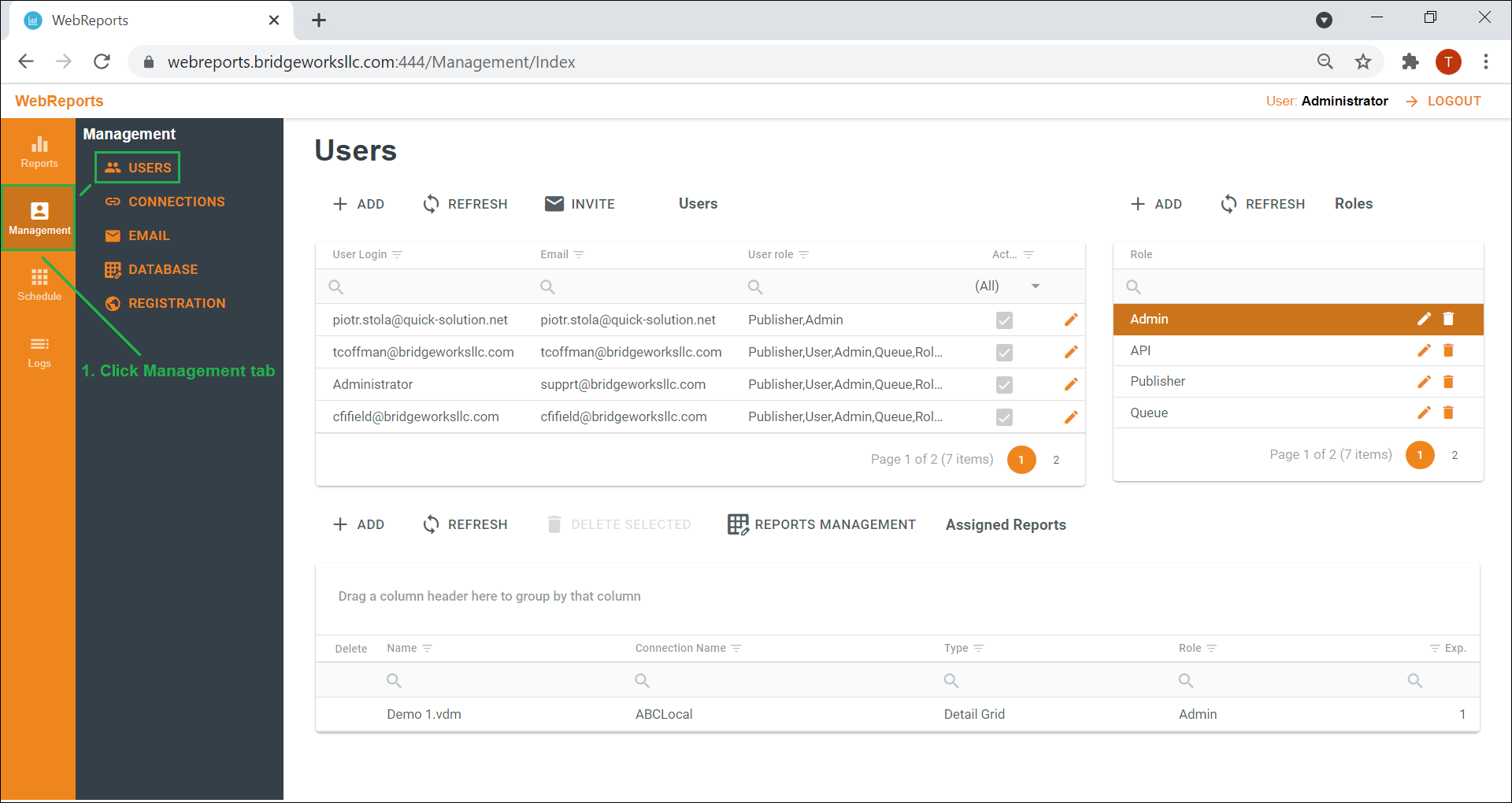 2. Click on the invite button to invite users.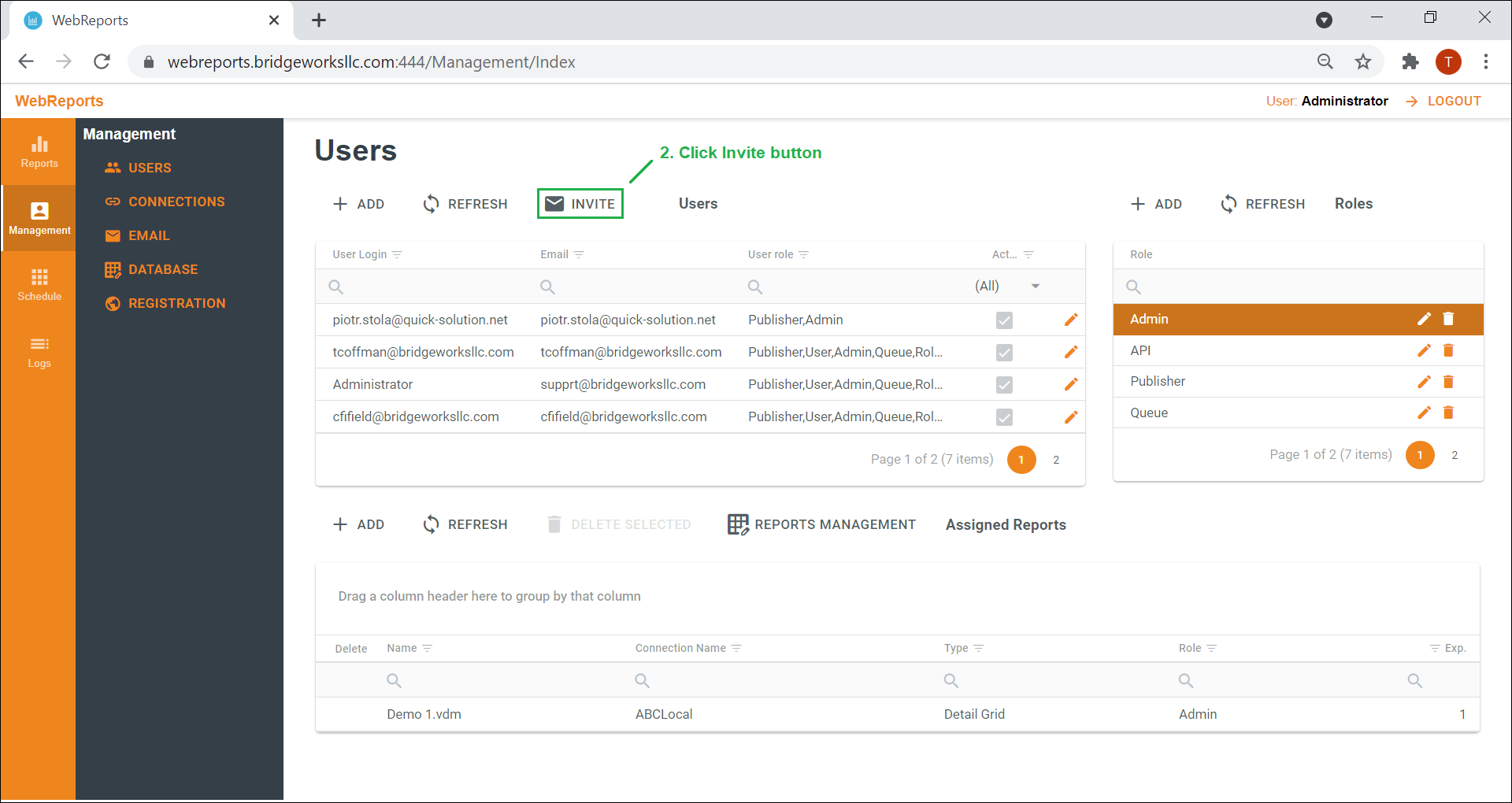 3. Enter the user/users email.
NOTE: Use ( ; ) between each email to add additional emails.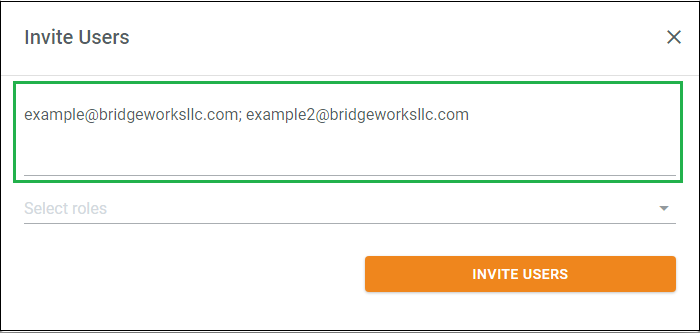 4. Select the roles you want for the users.