Trouble viewing images? Click on images to enlarge.
In this article we provide a brief overview of the Reports tab in Web Reports. The Reports tab has three main sections... Available Reports, Completed and the Scheduler.
In the Reports tab users can:
Execute, Download and Queue available reports
View completed reports
Schedule reports to be ran
Available Reports Section:
The Available Reports section's main purpose is being able to run, download and queue your reports. Once a report has been ran in this section it will be accessible in the Completed section.
Available Reports Features:
Execute Report
Download Report
Download For Role
Queue
Queue For Role
Available Reports Section Preview: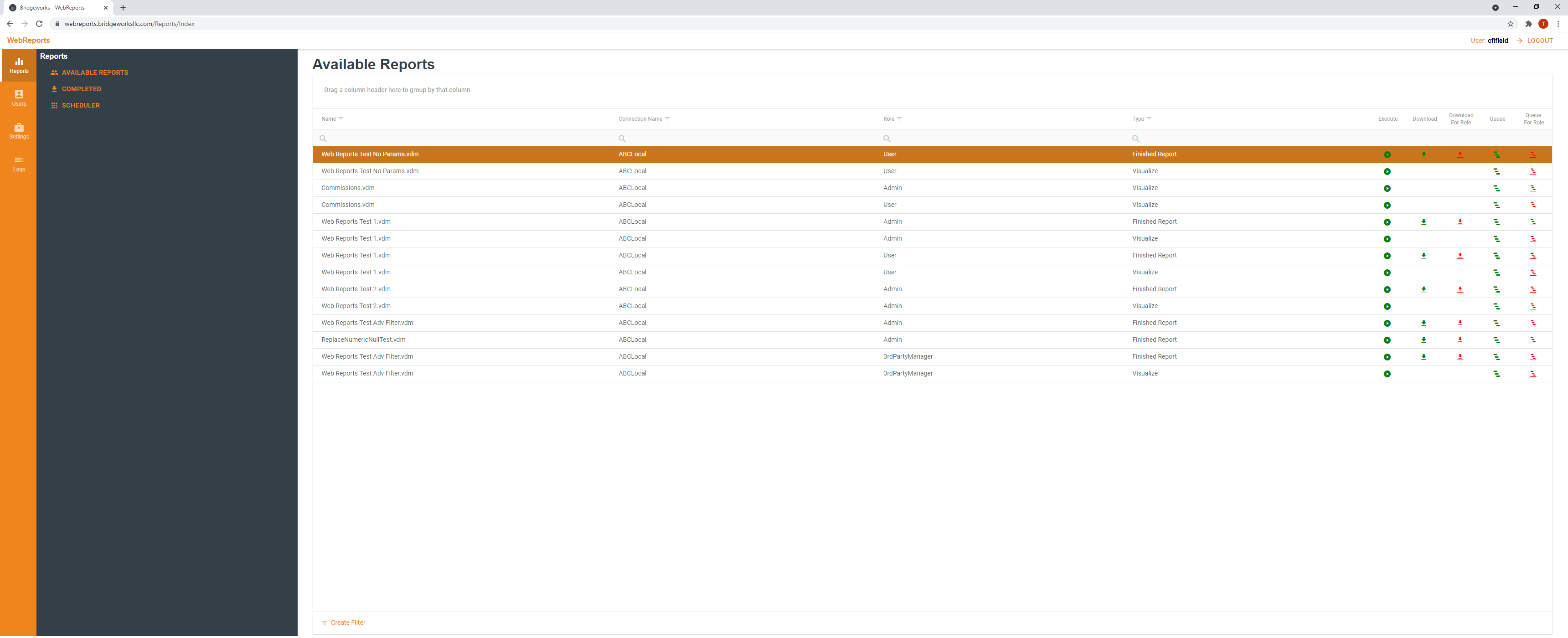 Completed Section:
The Completed section's main purpose is being able to view the results of a report that was executed.
Completed Features:
View completed reports
View parameter selection for completed reports
Re-execute completed reports
Delete completed reports
Completed Section Preview: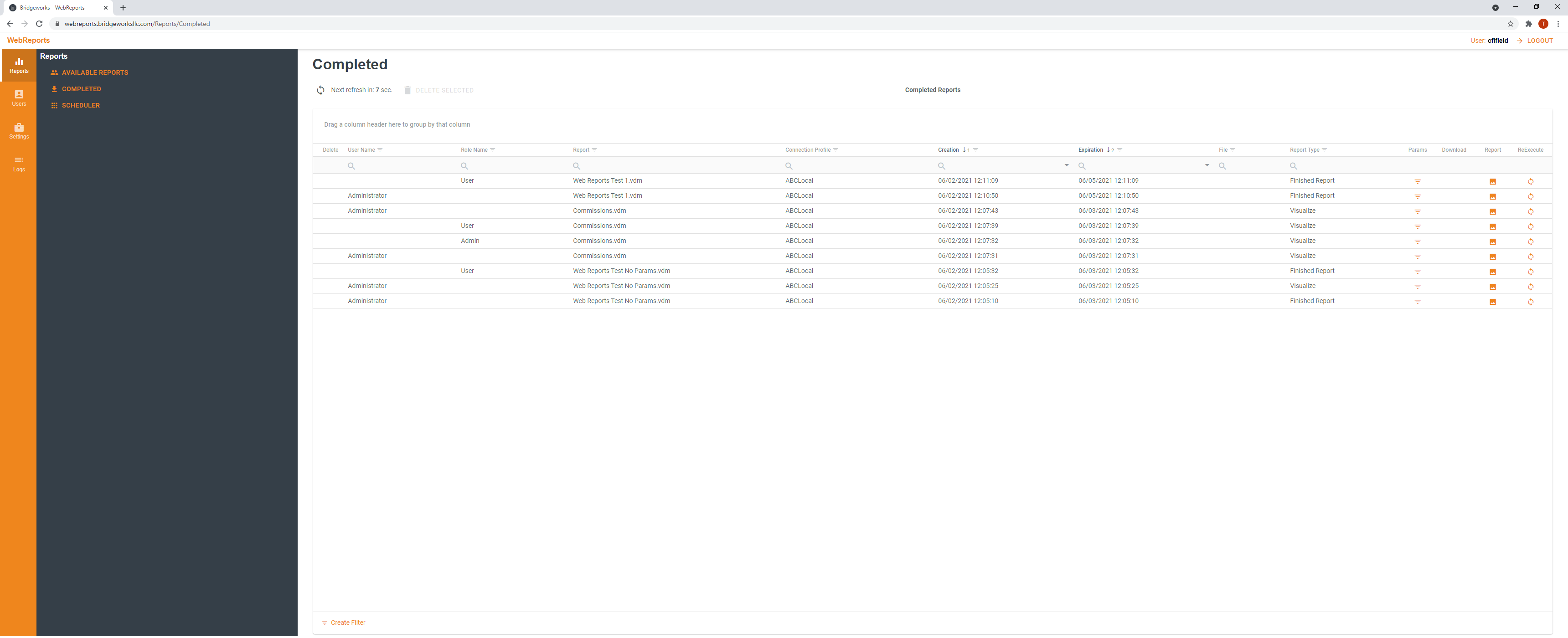 Scheduler Section:
The Scheduler section's main purpose is scheduling reports to run. Users will also have the ability to manage their schedule from this section.
Scheduler Features:
Schedule reports to run
Modify appointments
Delete appointments
Scheduler Section Preview: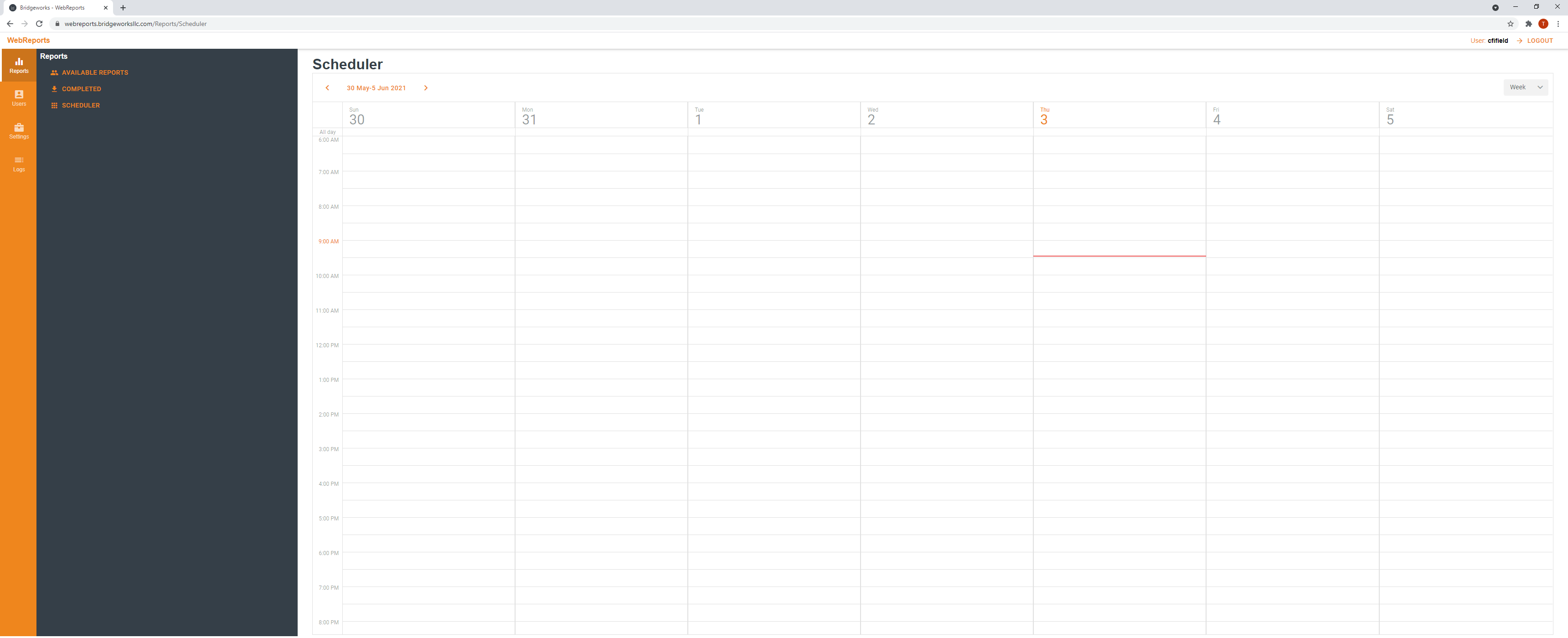 Appointment Setup Preview: