Trouble seeing the images? Right click on images and open in new tab to enlarge or zoom in on the page (Ctrl + mousewheel).
Article Goal: Cover how to embed command tables to the view file in VDM.
Version: 10.2.2.0 and later.
In this article we cover setting up a view to use the embed command table option. If you would like to have your views embed command tables by default, click here to learn how.
Why Embed Command Tables?
Embedding command tables makes it easier to share views that leverage command tables. Without the embed command table option enabled, any time a view that uses a command table is shared / distributed, the command table used would also need to be shared. This option embeds the command table within the view file.
How to View Embedded Command Tables From Others
Embedded Command Tables can be viewed by opening the View file with a Text Editor and searching for !!StartCommandTable!!. You can also see the syntax if you click Show SQL Query. You can extract the syntax from between !!StartCommandTable!! and !!EndCommandTable!!, and create a new .vdmct manually using a text editor if needed. The Command Tables are stored in your Profiles directory (defined in Settings). Alternatively, you can request the .vdmct file from the person who created it.
Steps To Embed Command Tables
1. Open a view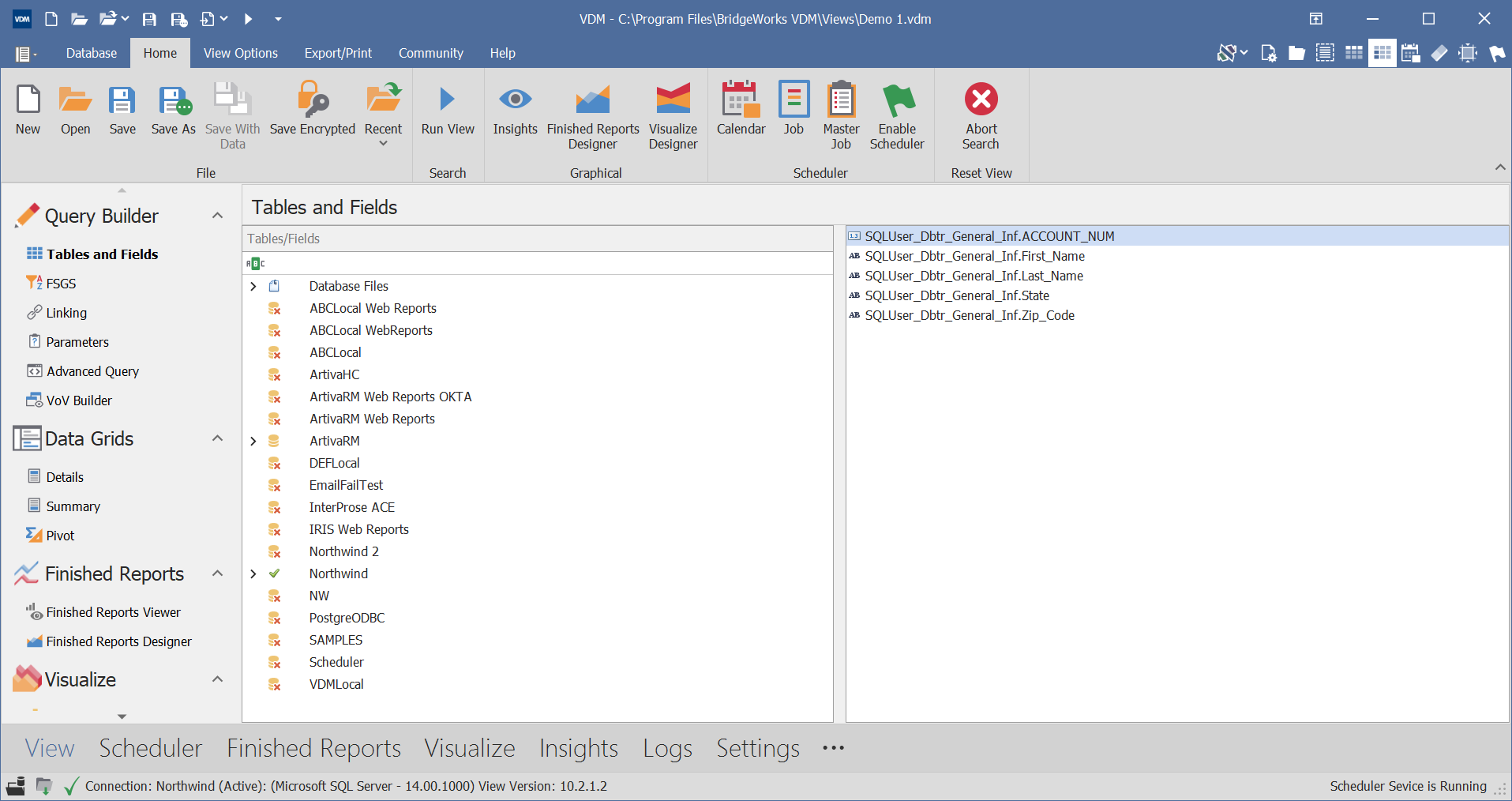 2. Click on the View Options ribbon bar.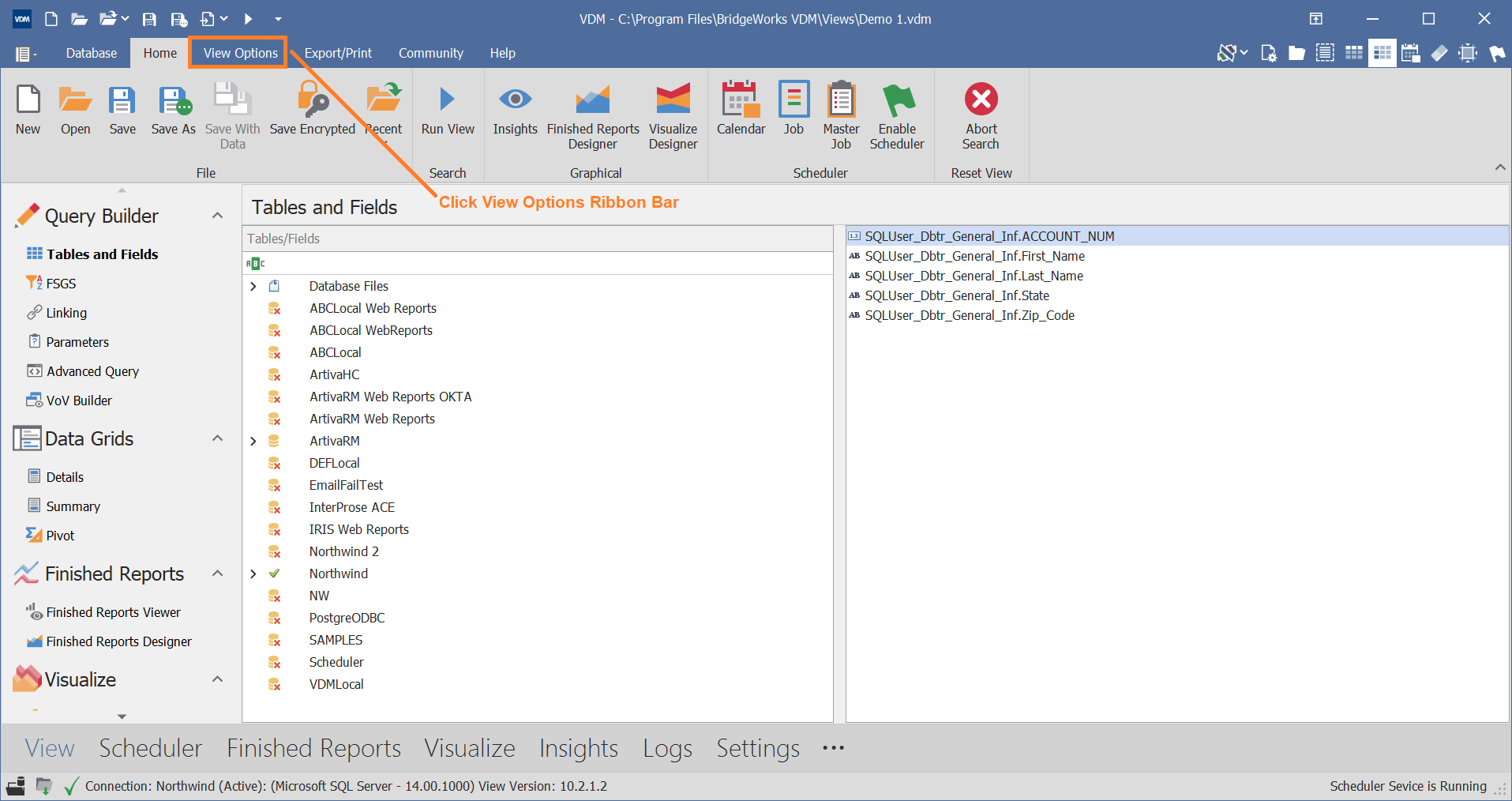 3. Enable Embed Command Table, located under the embed section of the ribbon bar.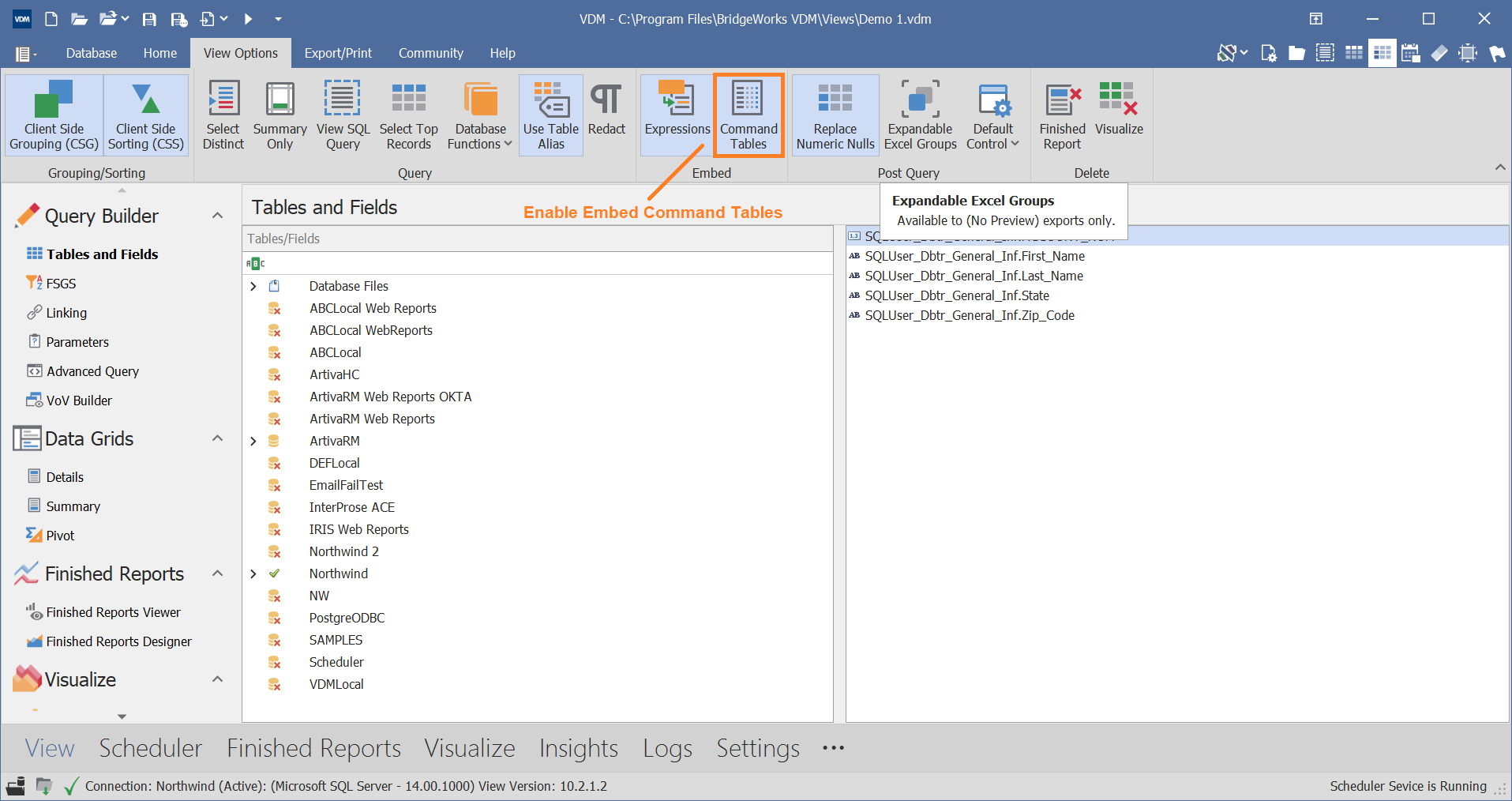 4. Save the View.