Trouble viewing images? Click on images to enlarge.
VDM's export multi sheet feature allows you to export a detail grid, summary grid, pivot and chart into a single Excel spreadsheet. Additionally you no longer need to have Excel installed to export to an Excel file.
Note: If a view does not have a summary, pivot or chart, the sheet in Excel will be blank.
Steps to Export Multi Sheet
1. Open and run the view you would like to export. If you do not run the view before exporting, the excel sheet will be empty.
2. Click on the Export/Print ribbon bar.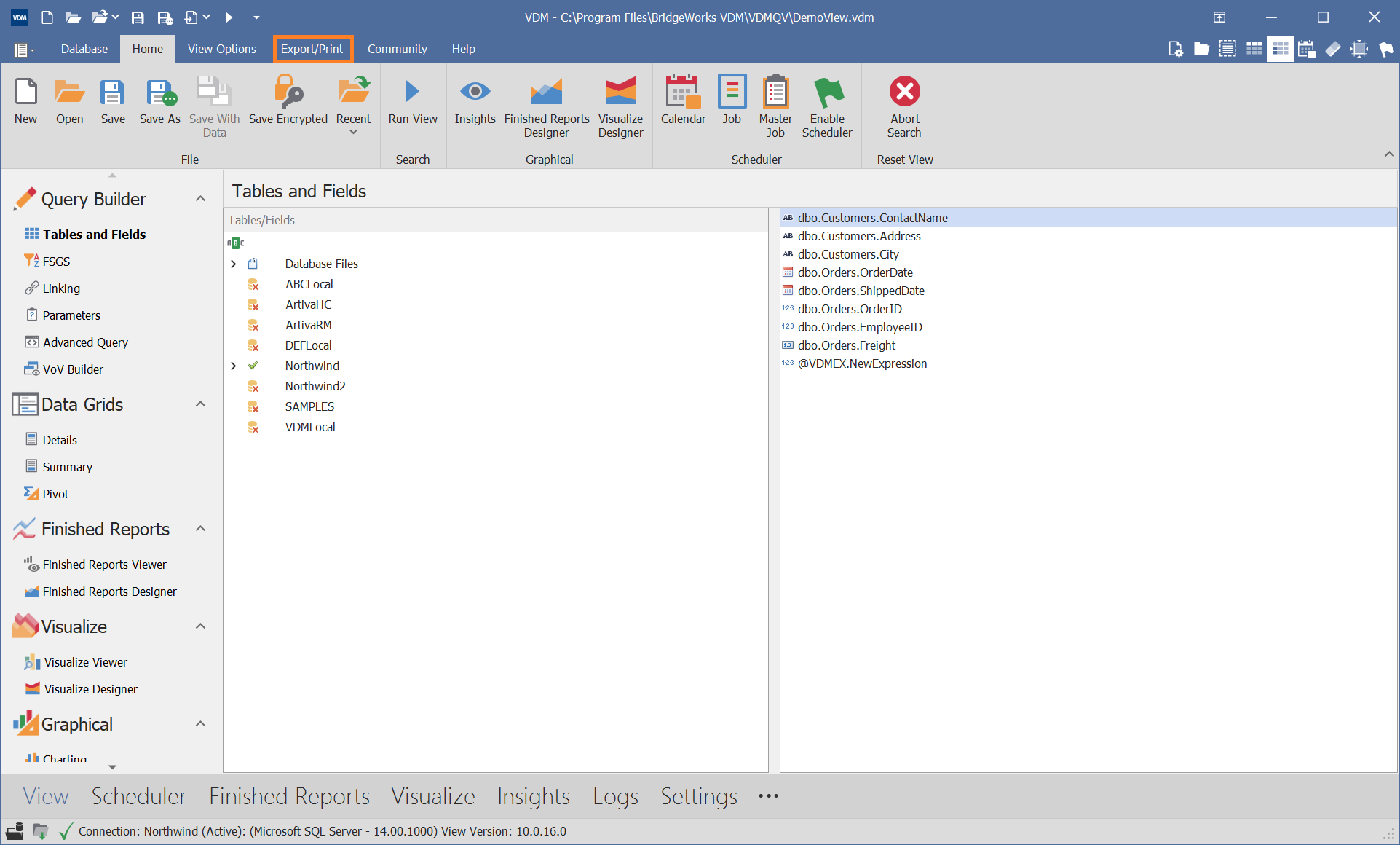 3. Click on the Export Multi Sheet button located in the (No Preview) section of the ribbon bar.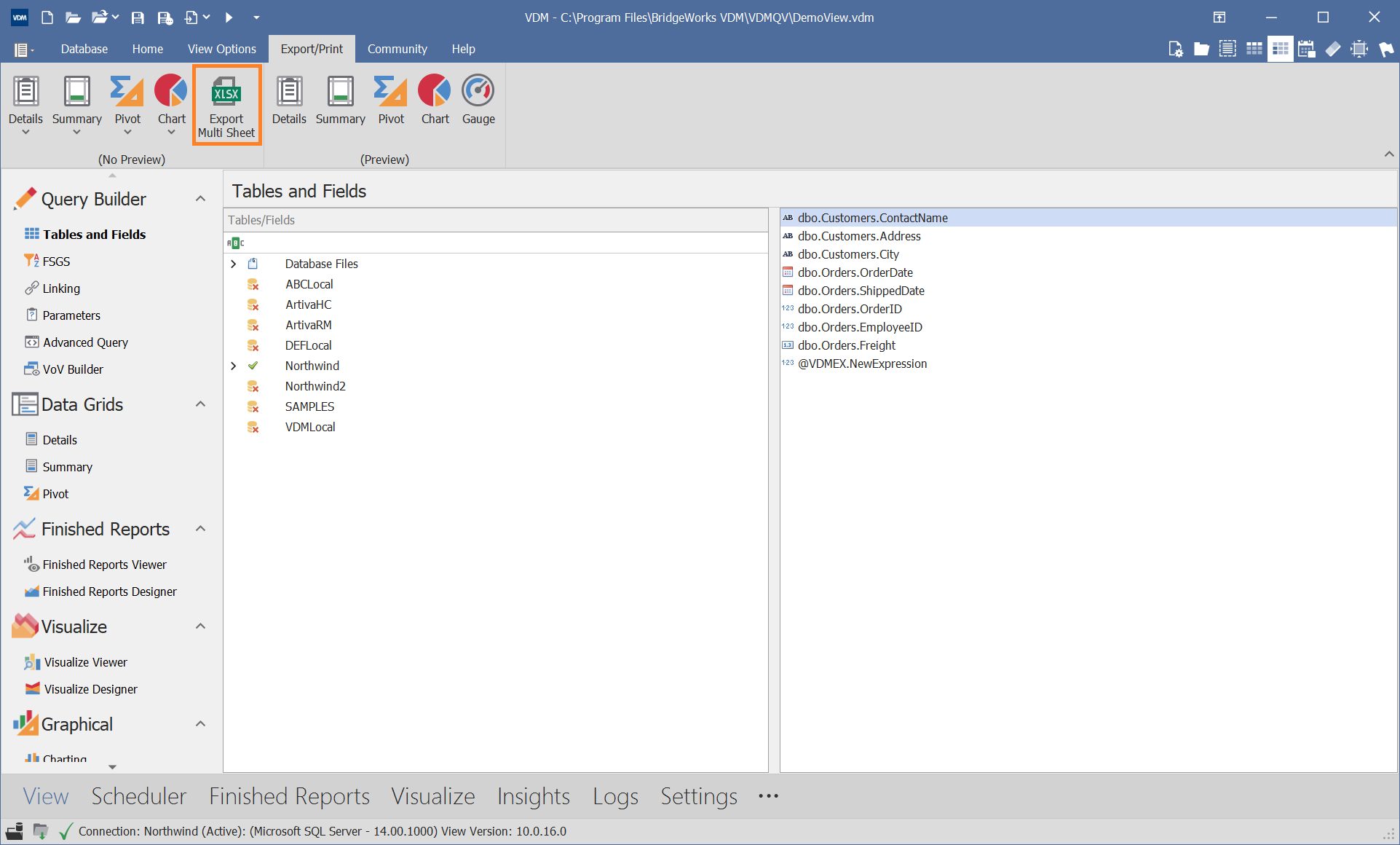 4. Save the multi sheet excel file.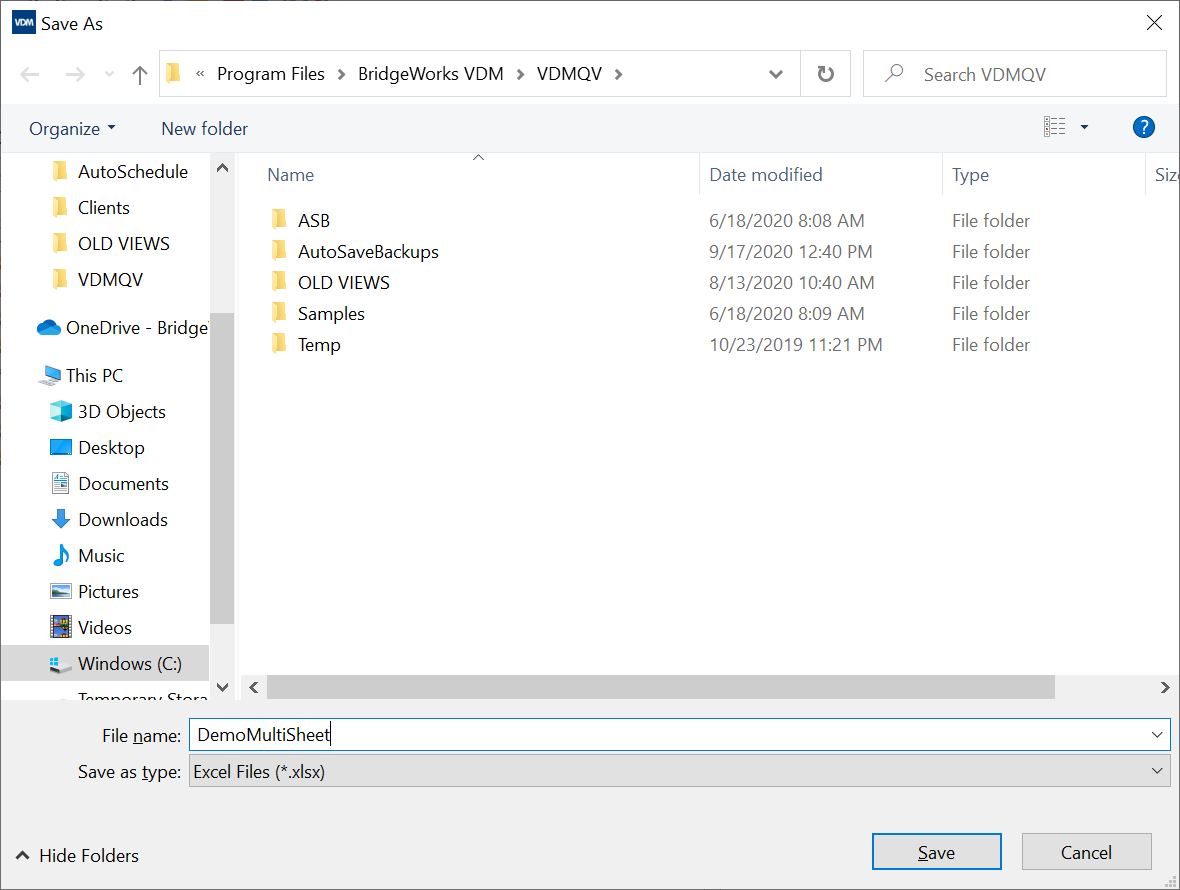 5. Select which items to export then click Okay.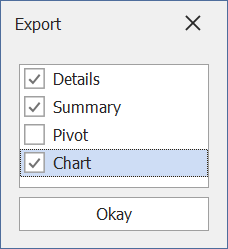 Optional: The order of the items being exported can be changed by dragging them up or down.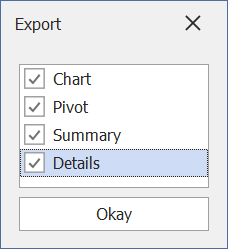 Example Multi Sheet Export
Detail Grid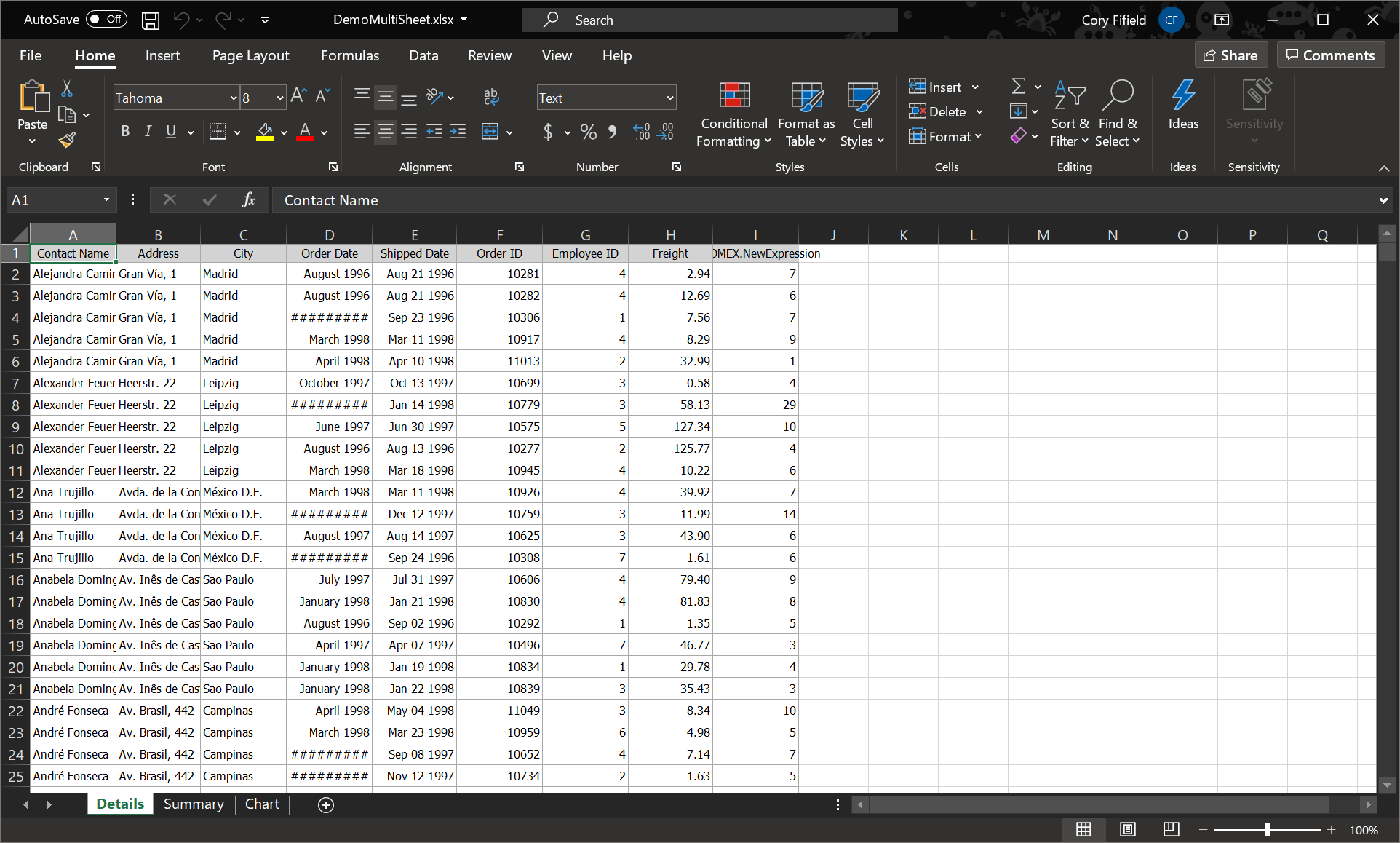 Summary Grid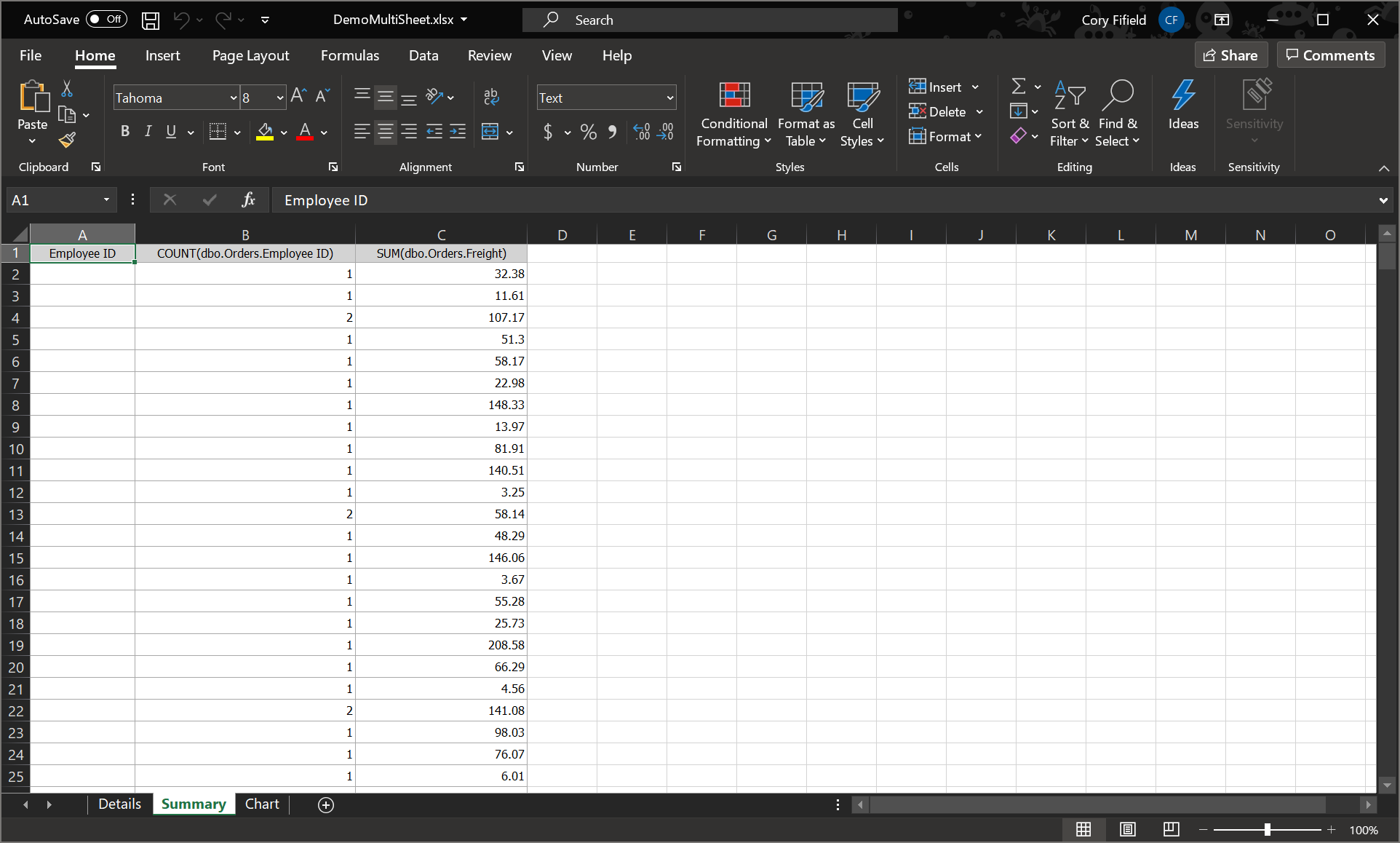 Chart