Trouble viewing images? Click on images to enlarge.
Exporting
After successfully running a VDM View the Detail, Summary, Chart and Gauge can be printed or exported. To export your data, click on the Export button on the Ribbon Bar and select Details, Summary, Chart or Gauge.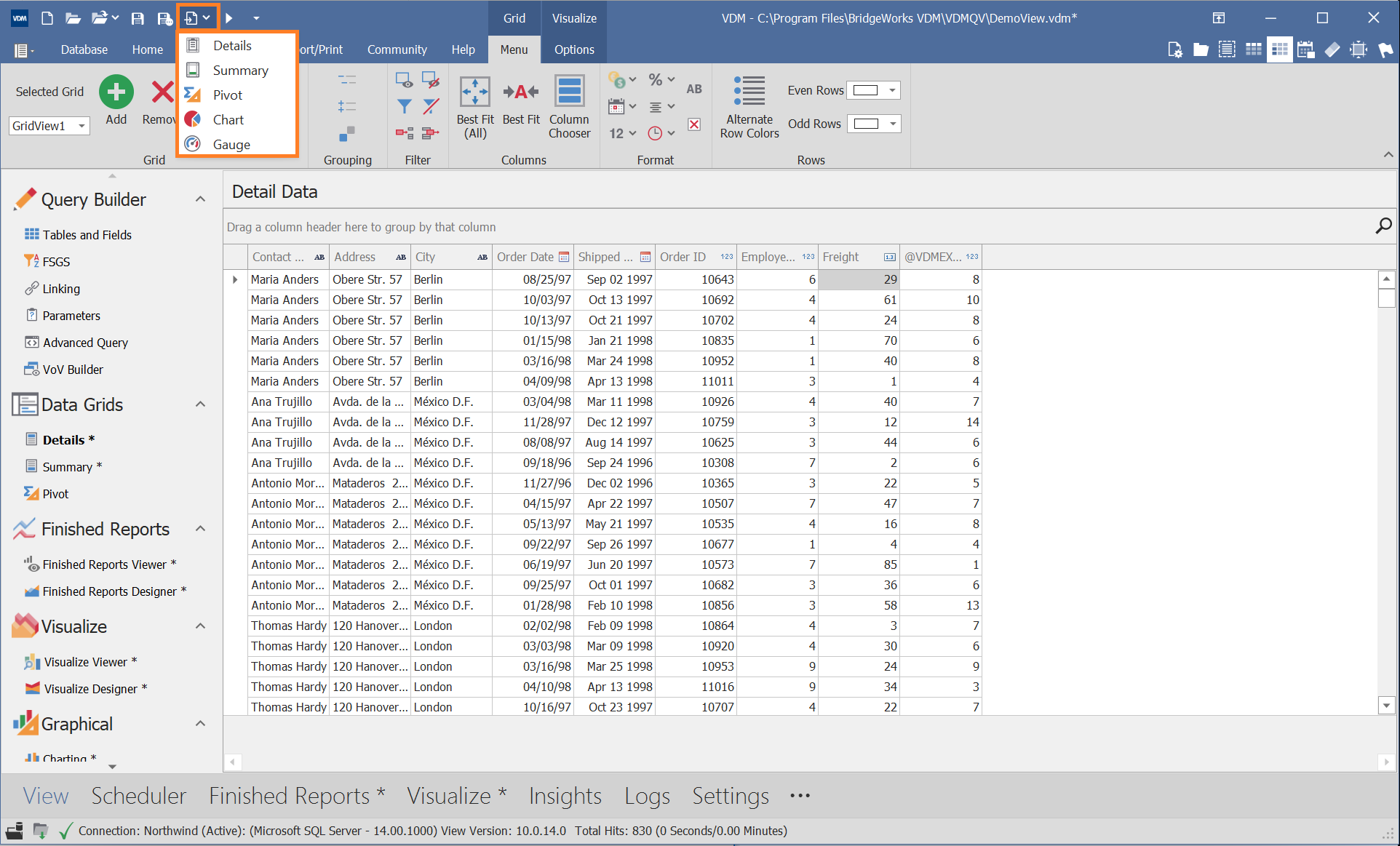 Next, the Export Preview window will be displayed where you can define page layout, margins, scaling, water marks and more. VDM supports PDF, MHT, RTF, XLS, XLSX, CSV, TXT and many image formats.