Trouble Viewing Images? Click On Them To Enlarge.
In this article we cover the process of setting up a chart with an Auto Created Series. Auto Series will give you the ability to use one field to create multiple series.
If you would like to view this Chart yourself, download and open the View with saved data here. It may help to follow along using the provided View first.
Setting Up Auto Series Chart
Below are the steps to setting up an Auto Series through the Chart Designer. This can be done in Finished Reports or Charting.
1. Click on Charting under the Graphical section of VDM (If using Finished Reports add the chart to your report then follow from step 3)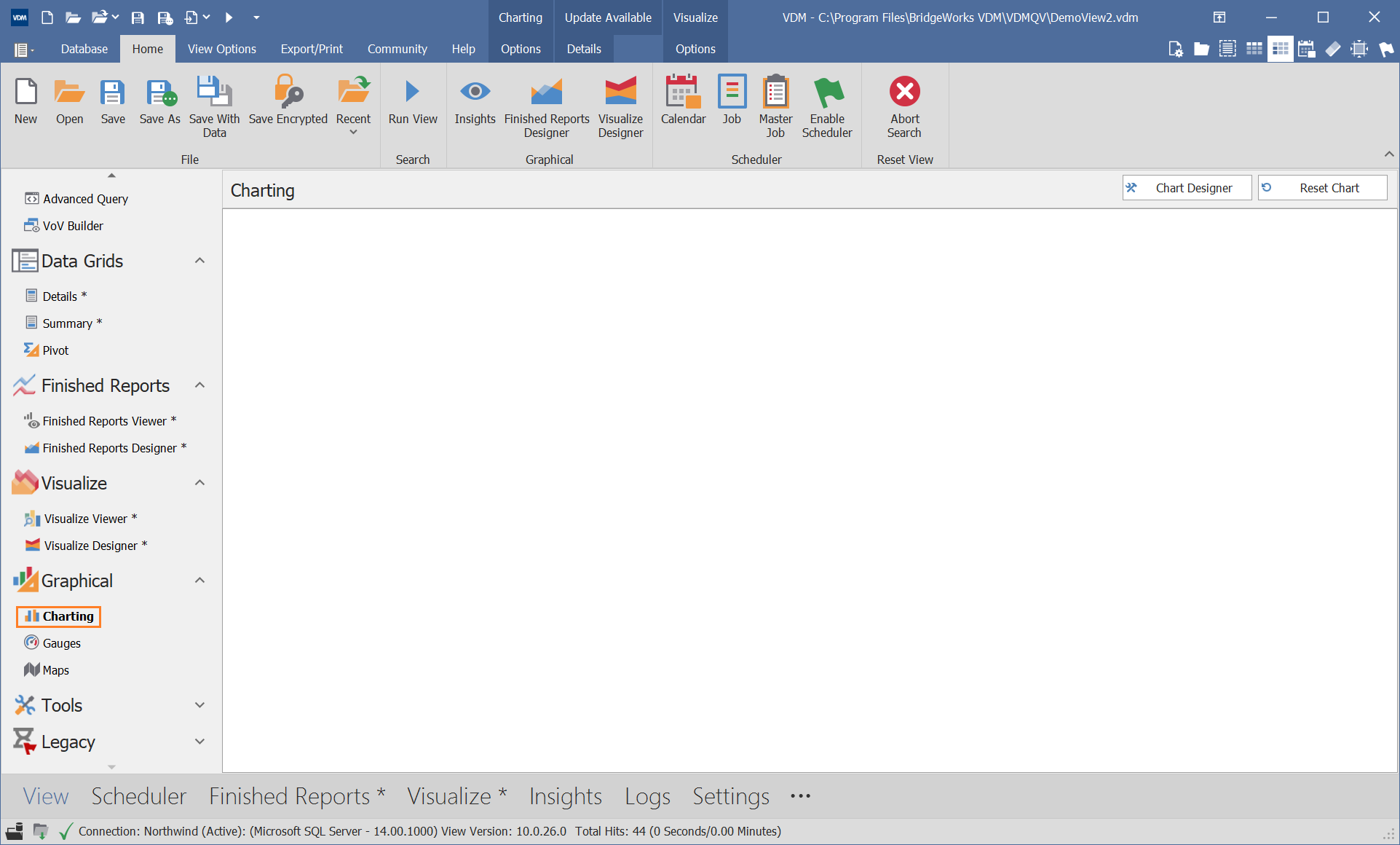 2. Click on the Chart Designer.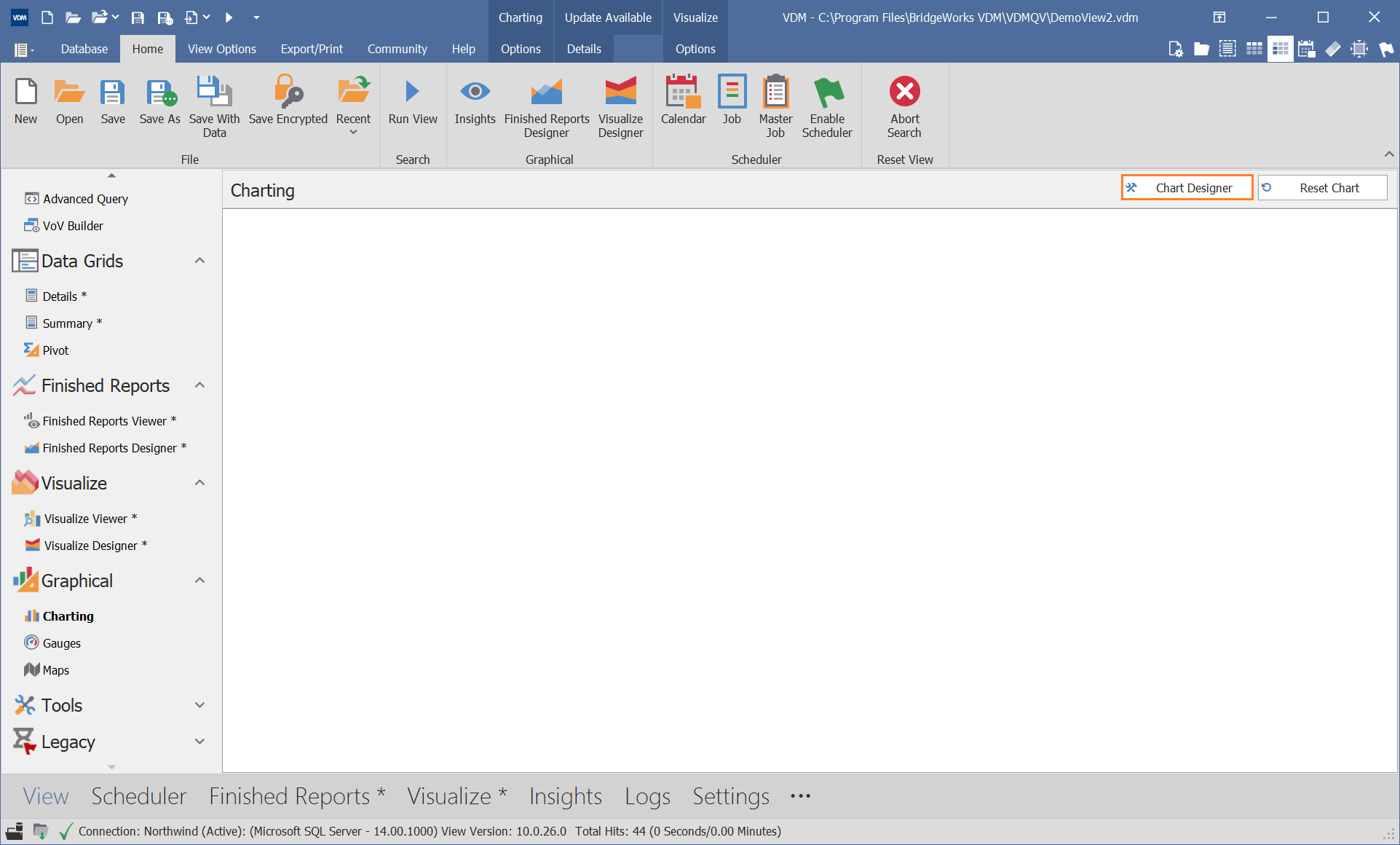 3. Click on the Data tab. (Make sure that you are selected on the Chart. By default chart is selected.)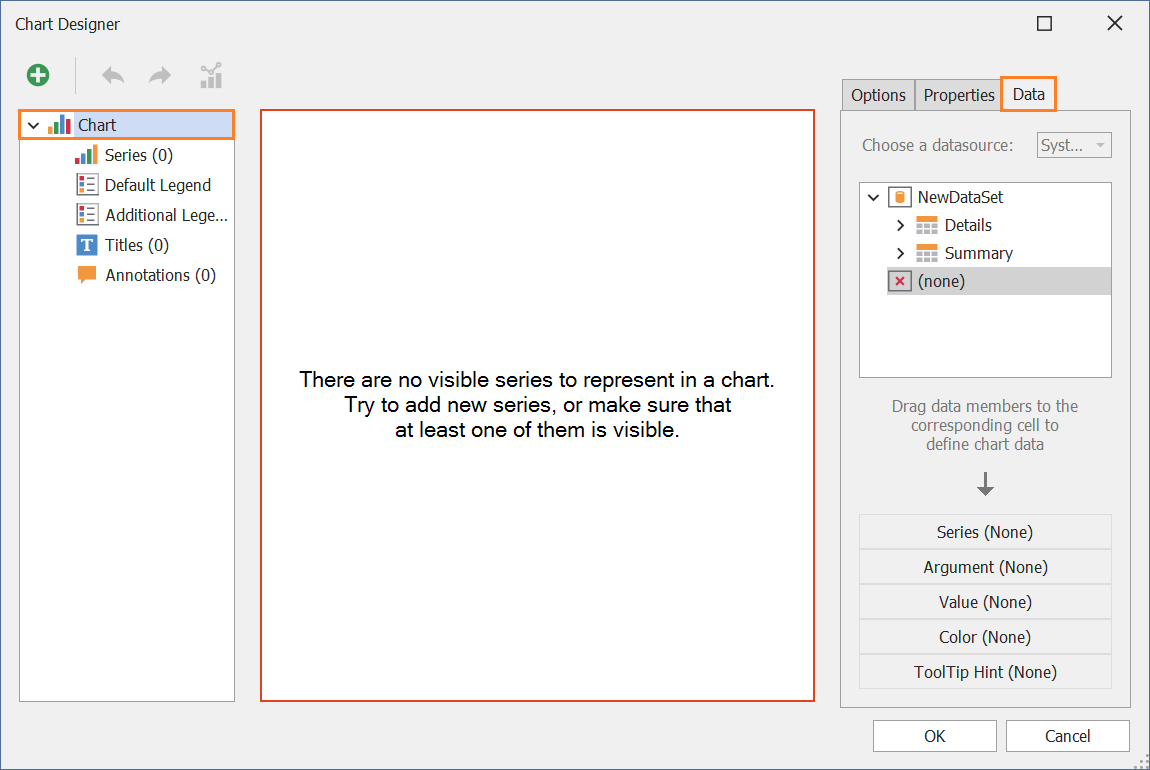 4. Define your chart data by dragging the fields into the values below.
- First select the field for Series. (This example uses EmployeeID)
- Second, select the field for Argument. (This example uses OrderDate)
- Third, select the field for Value. (This example uses Freight)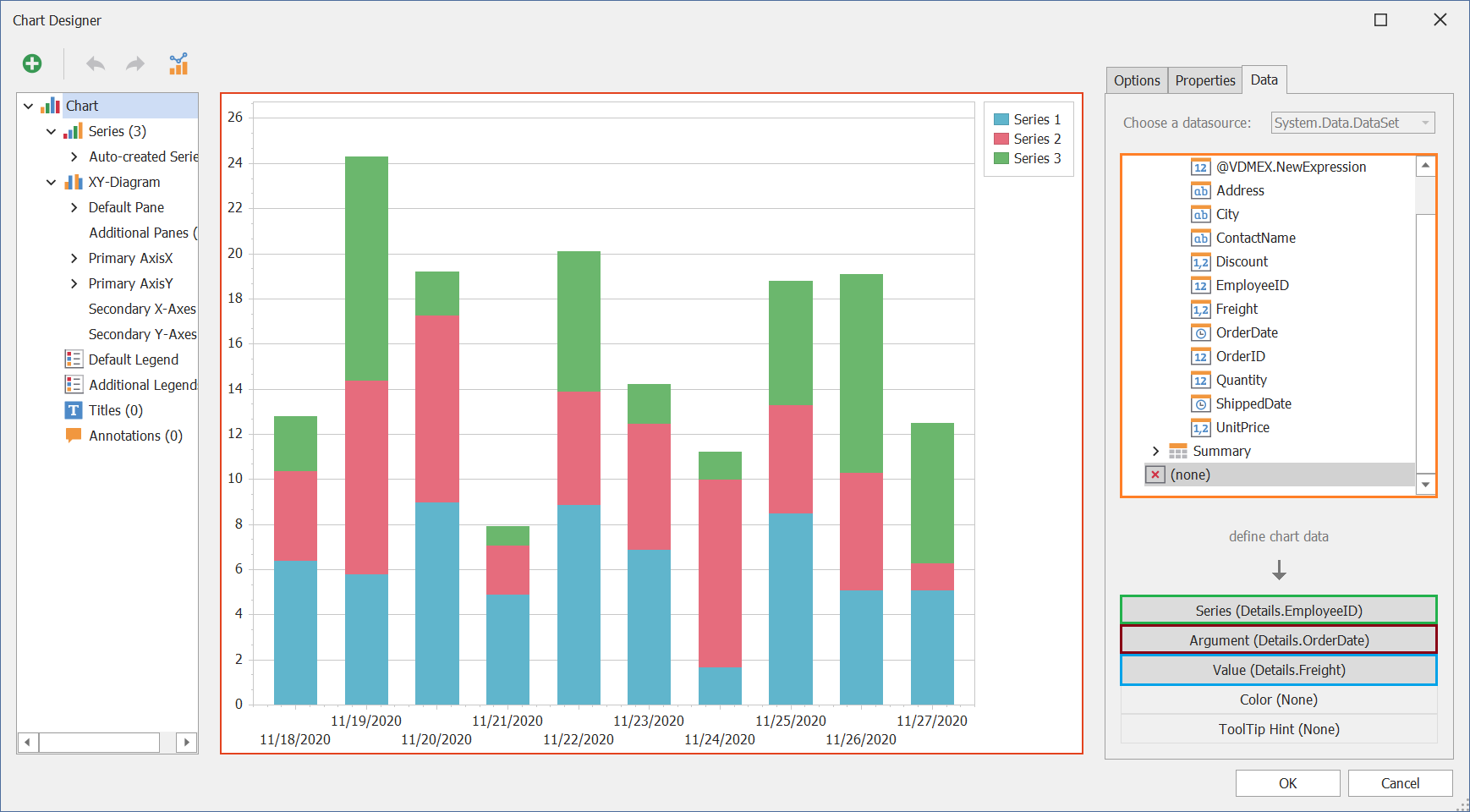 5. Select Auto-created Series under the Series.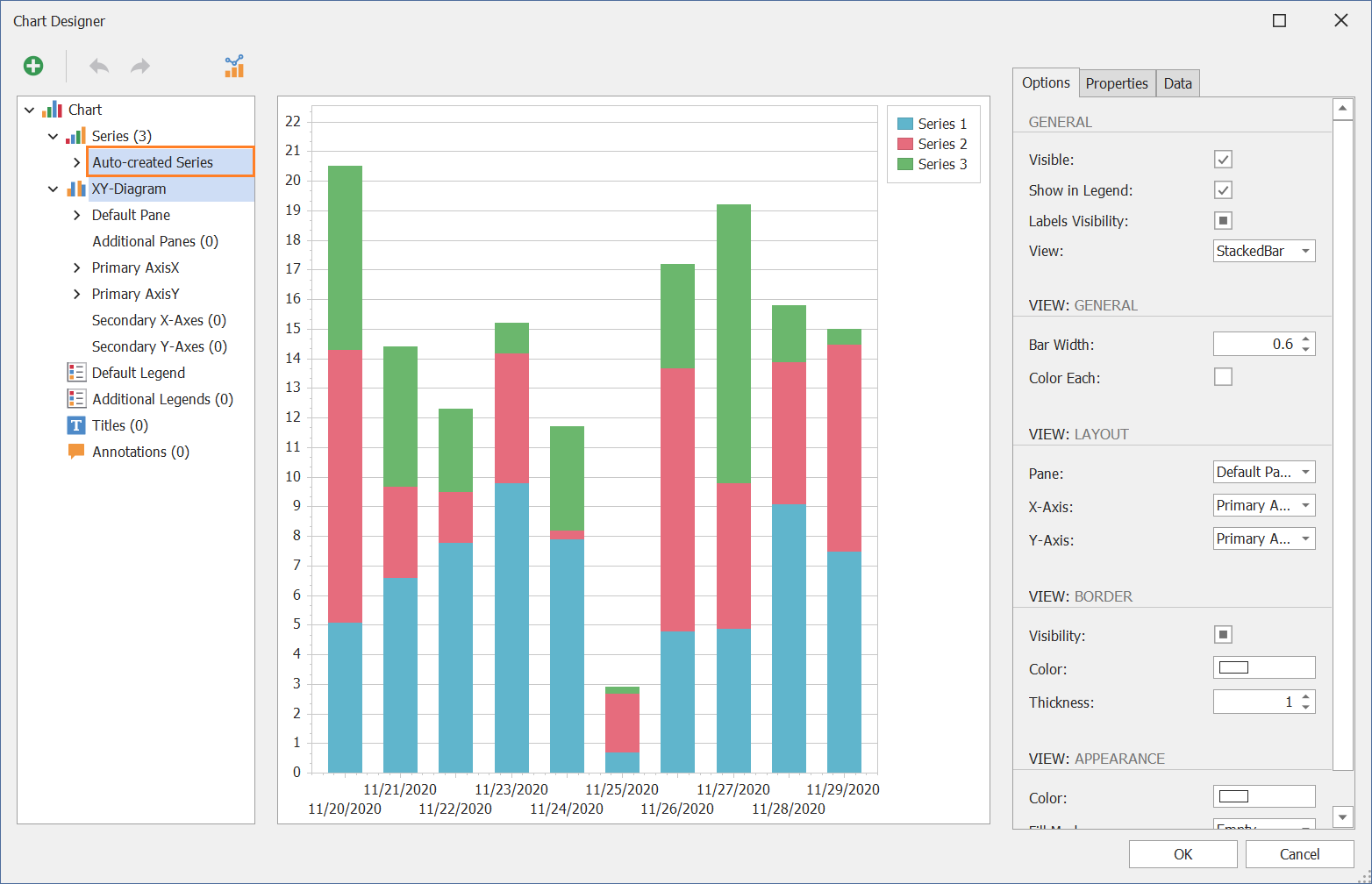 6. Set your Summary Function by going into the Properties tab and expanding the Date-Time Summary property in the Data section.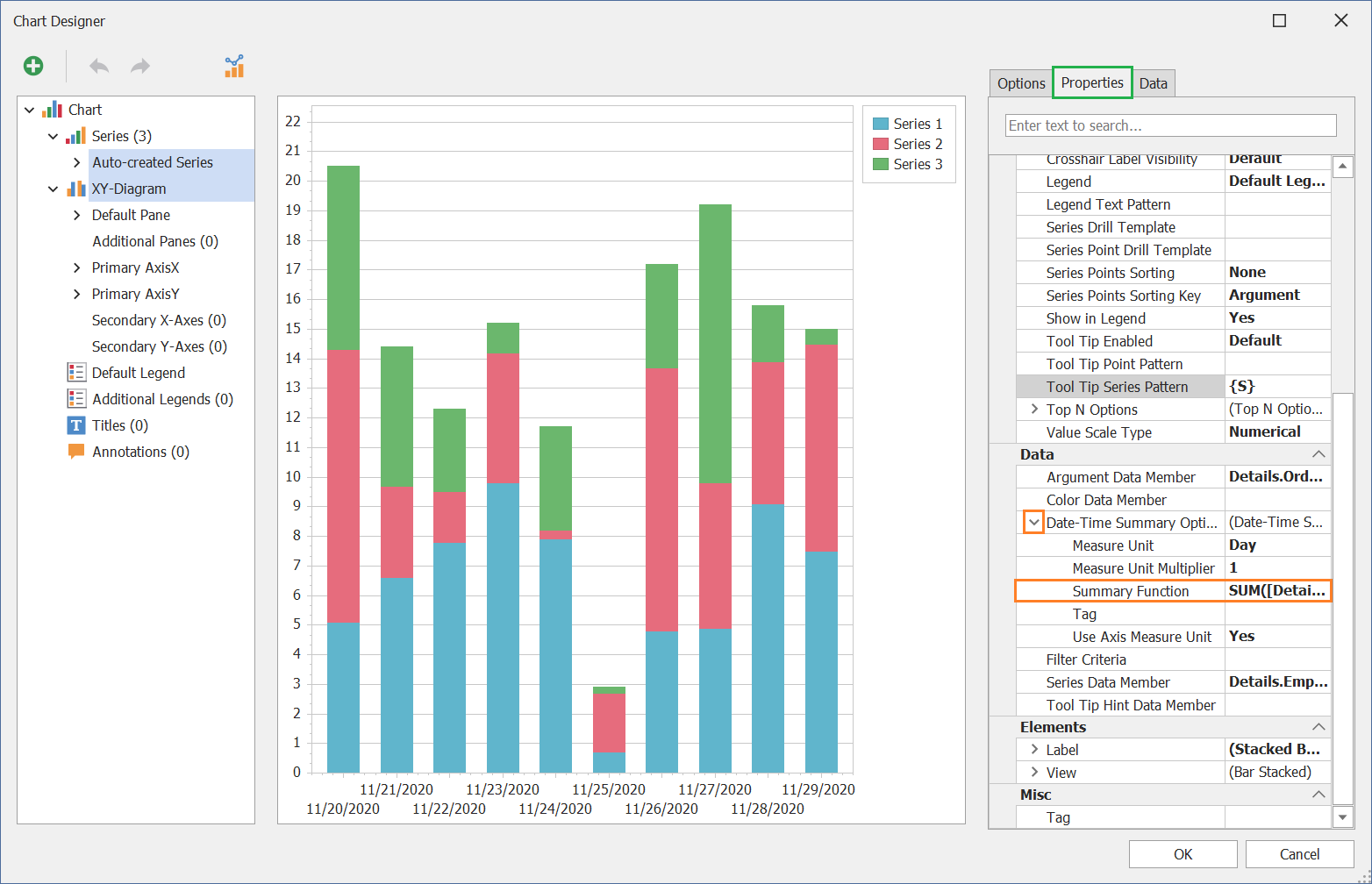 7. Click Okay and preview the Chart.