Creating an Oracle Connection
Trouble seeing the images? Right click on images and open in new tab to enlarge or zoom in on the page (Ctrl + mousewheel).
Article Goal: Create and connect to an Oracle connection type in VDM.


In this article we are going to cover the steps to create/connect to an Oracle connection profile.
Video Tutorial:
Not yet available.
Steps To Create an Oracle Connection Profile.
1. Open VDM.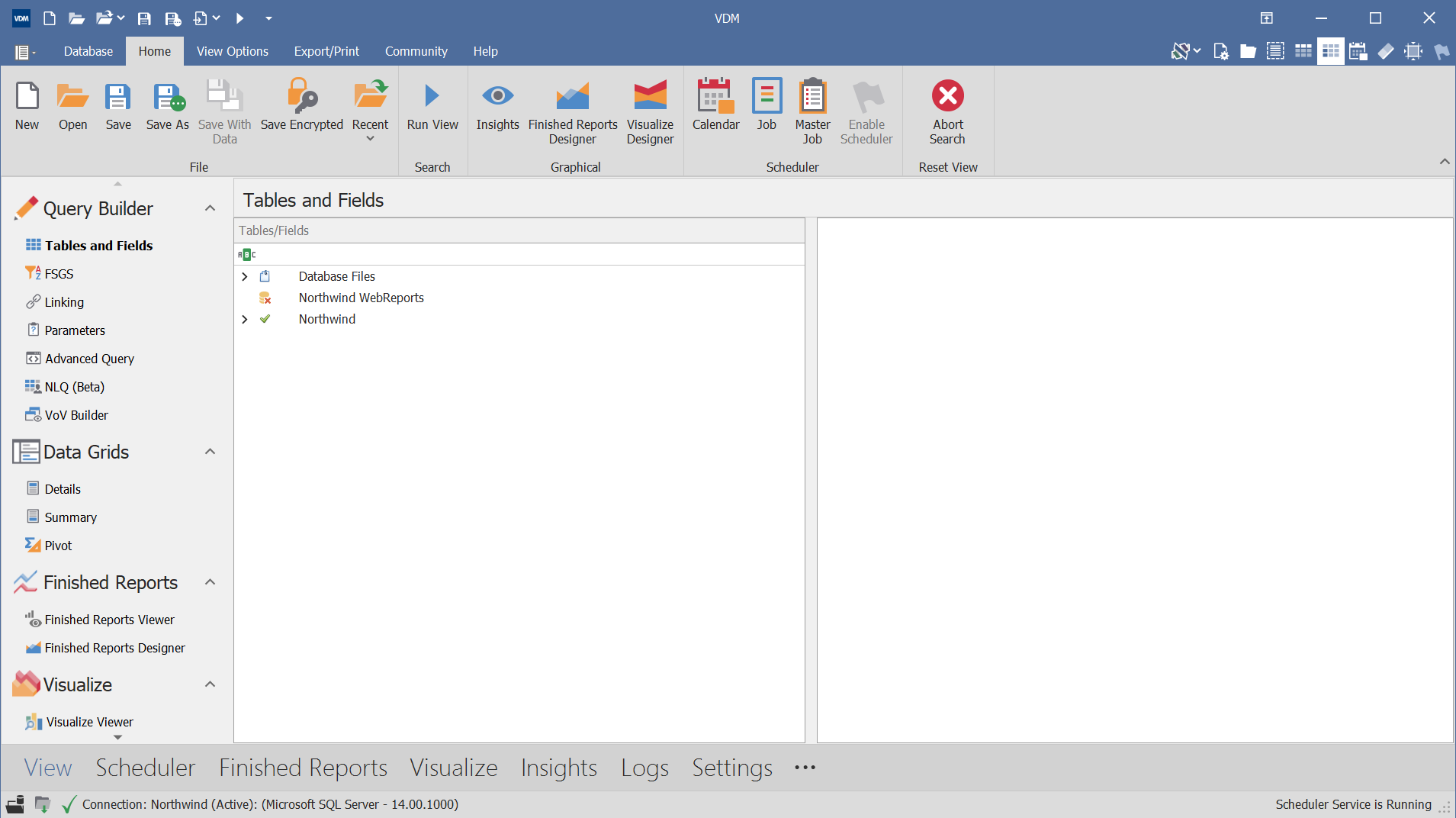 2. Click on Database / New from the Ribbon bar.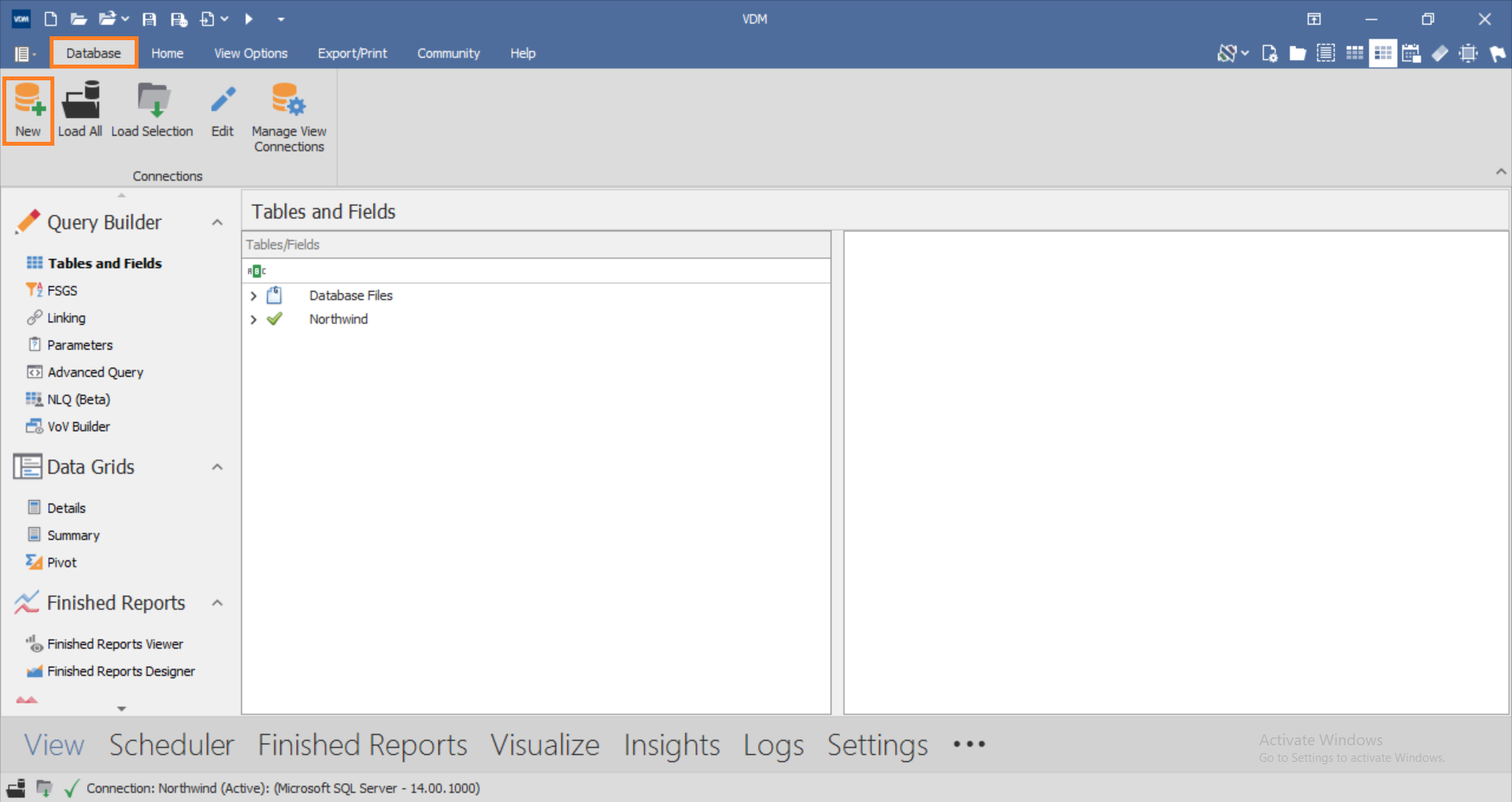 3. Choose Oracle from the Connection Type list and verify Prefix TO/Schema Name is checked.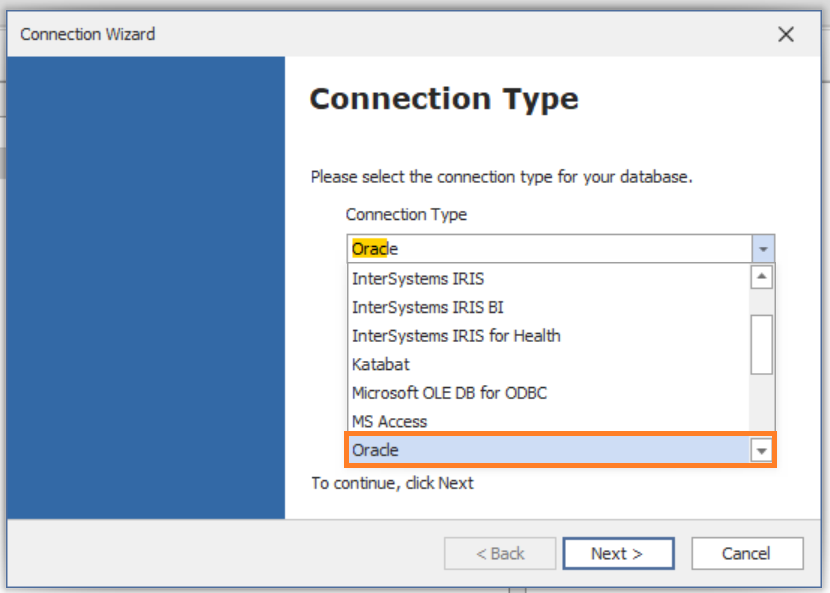 4. Click Next.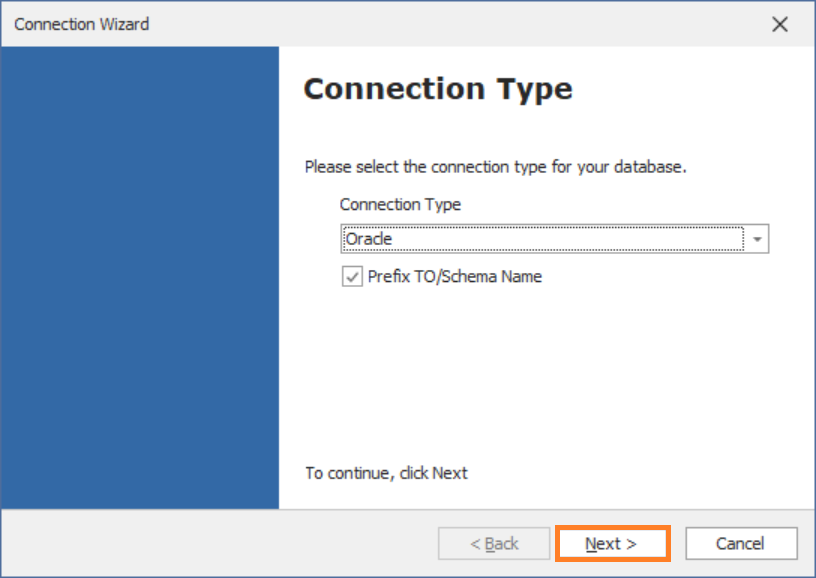 5. Enter the Username and Password.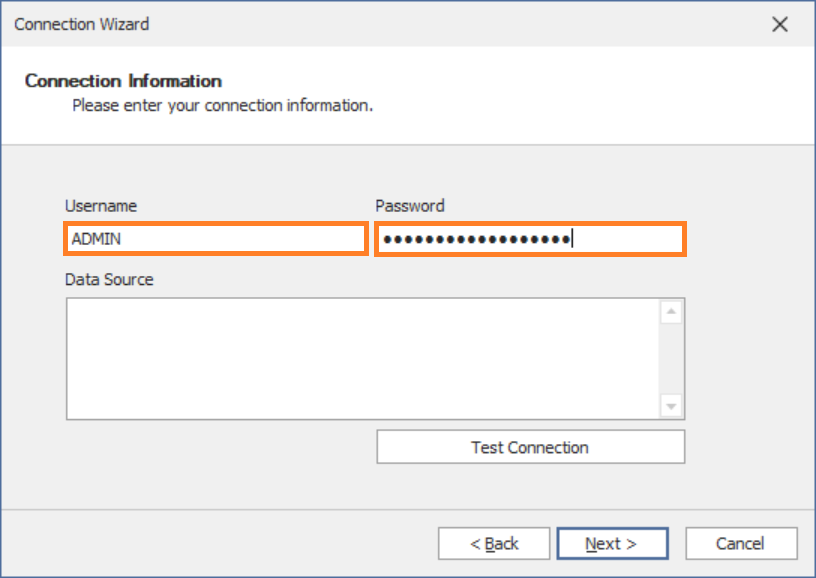 6. Paste in the Data Source (see below for where to get this information).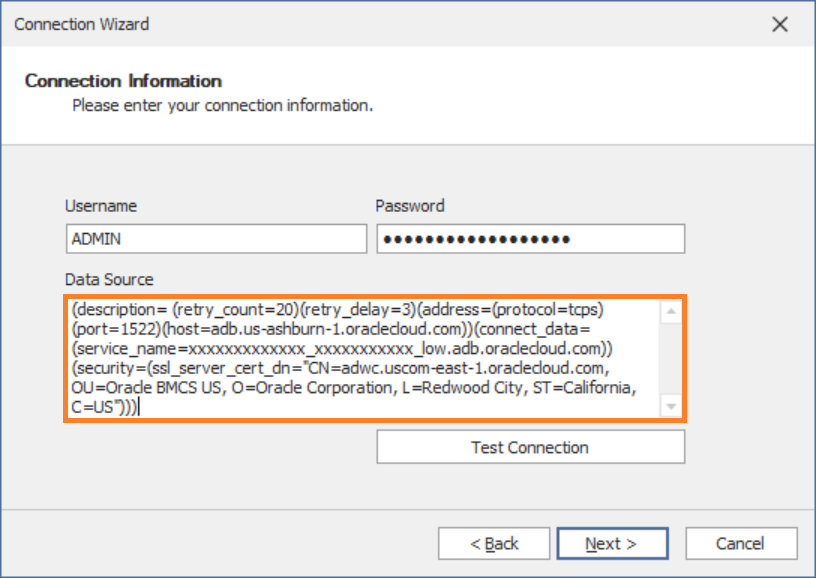 Note: The Data Source information can be copied directly from the Oracle ADB DB Connection Page. Simply click Copy and paste that value into VDM (image below).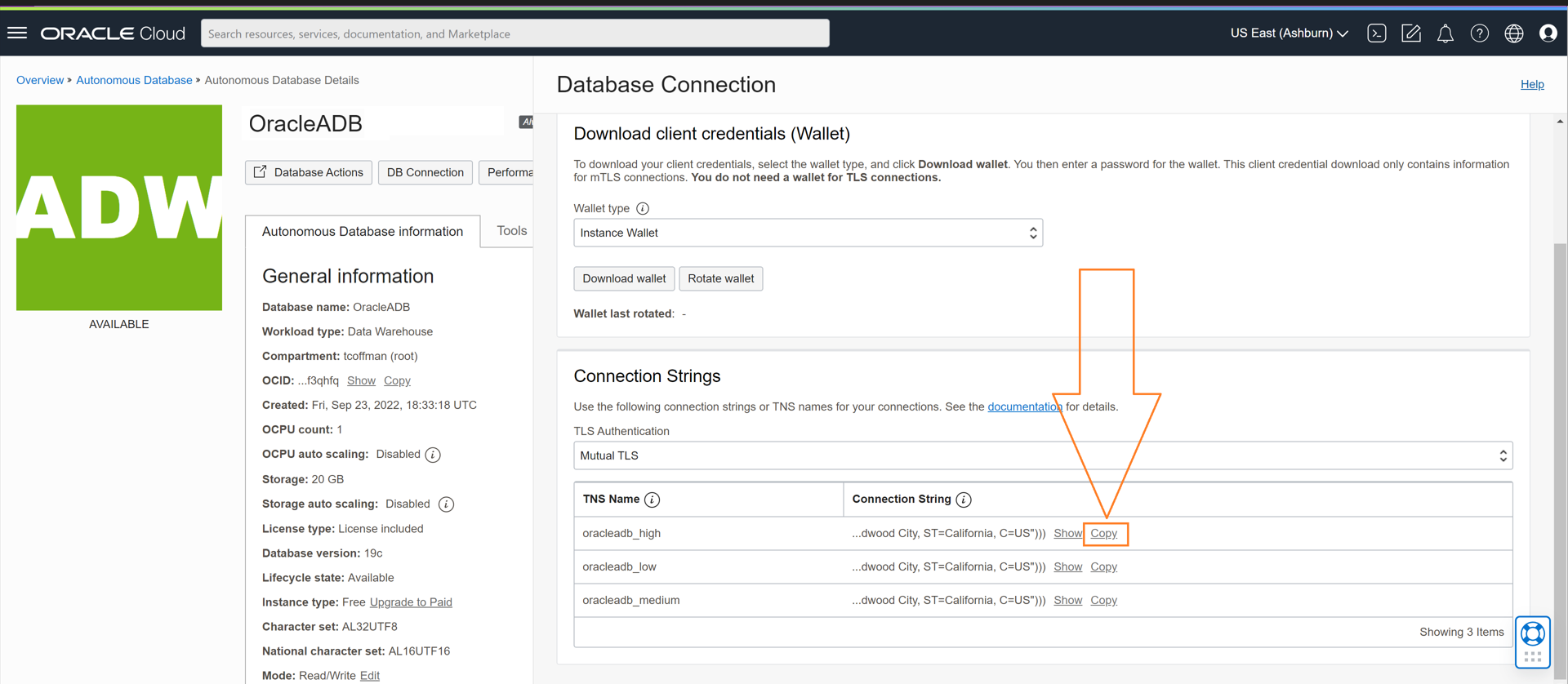 8. Click Test Connection and confirm a successful result, then click OK.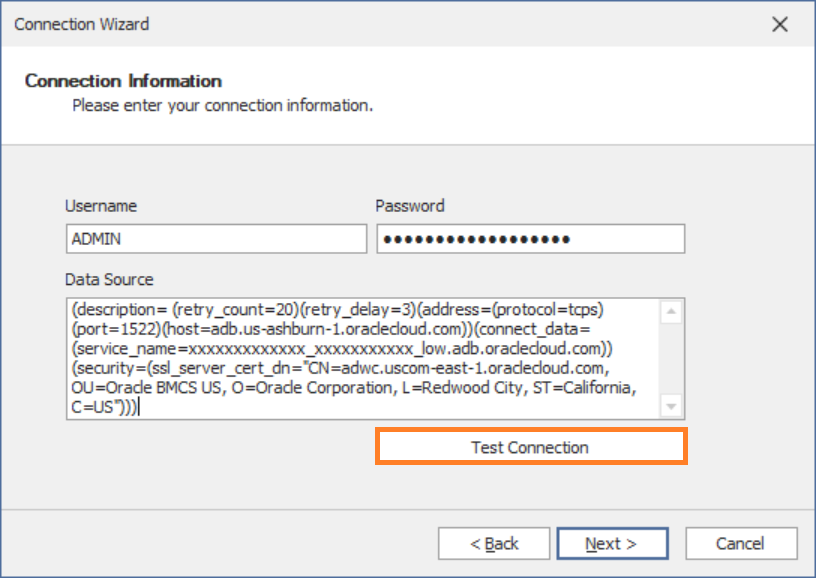 9. Click Next in the Connection Profile Wizard.
10. Select the desired Owners/Schemas that you want accessible in VDM.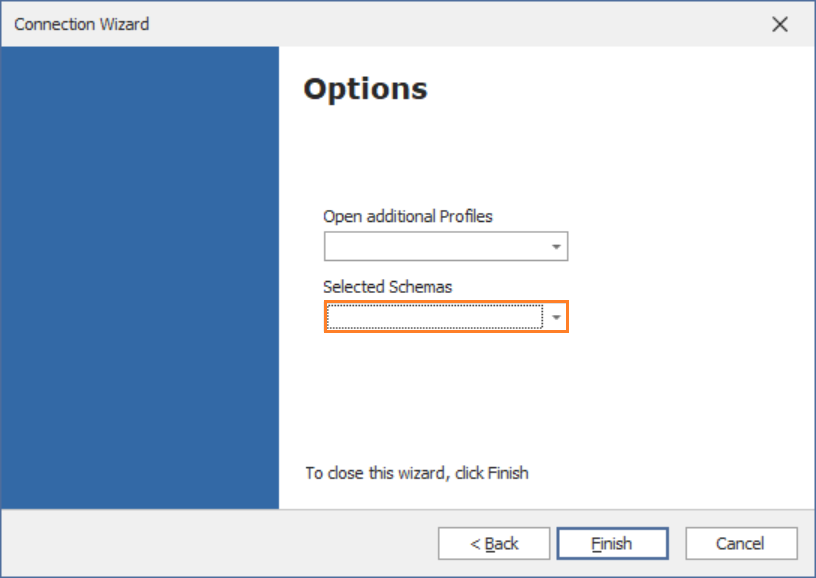 11. Save the Connection Profile with the desired connection name.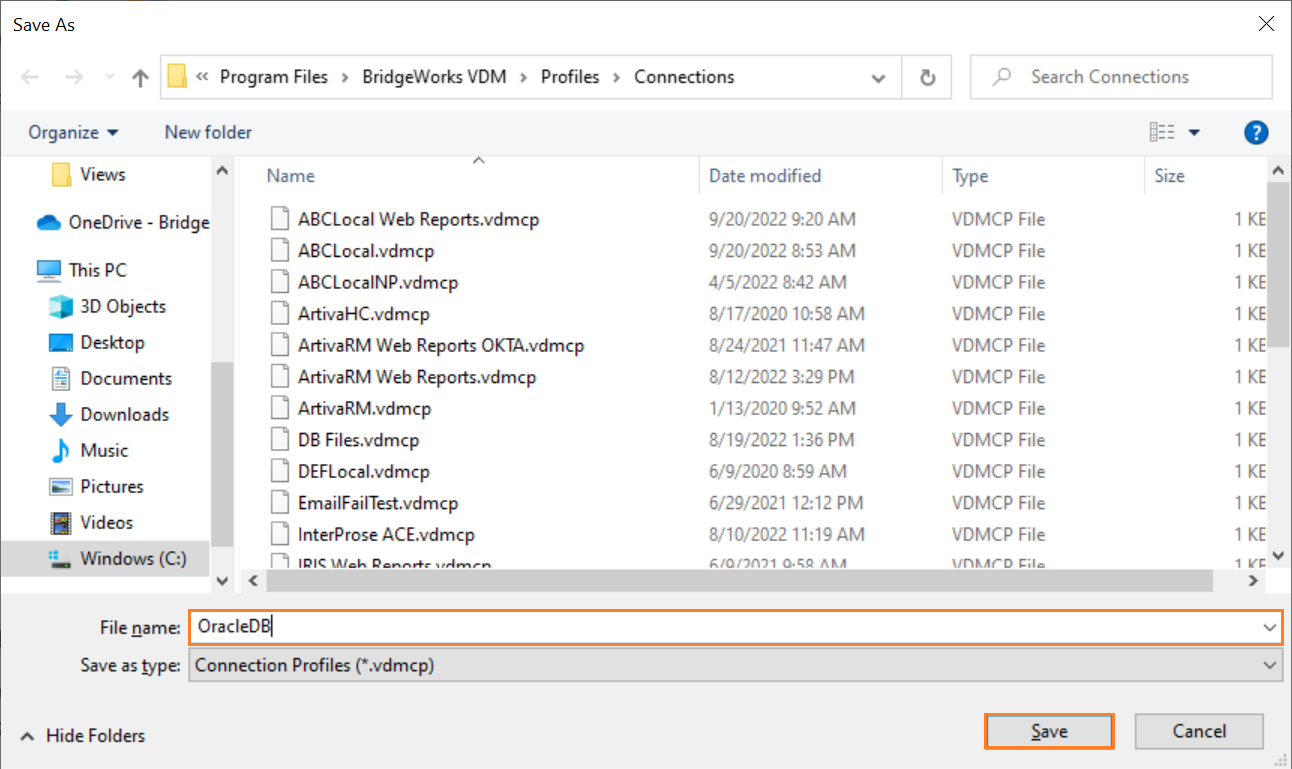 12. Next, click Load All from the Database Ribbon bar menu or the bottom left of VDM, and you'll see the new Oracle connection. Since we've built all necessary communication components into Analytics, you can connect to your Oracle connection natively; without the need for the ODBC driver or a wallet.