Finding Stored Command Tables
Trouble seeing the images? Right click on images and open in new tab to enlarge or zoom in on the page (Ctrl + mousewheel).
In this article we discuss the steps for finding stored Command Tables to share with other users during the Import Command Table process.
Video Tutorial:
Not Yet Available.
Steps to Find Stored Command Tables.
1. Open VDM.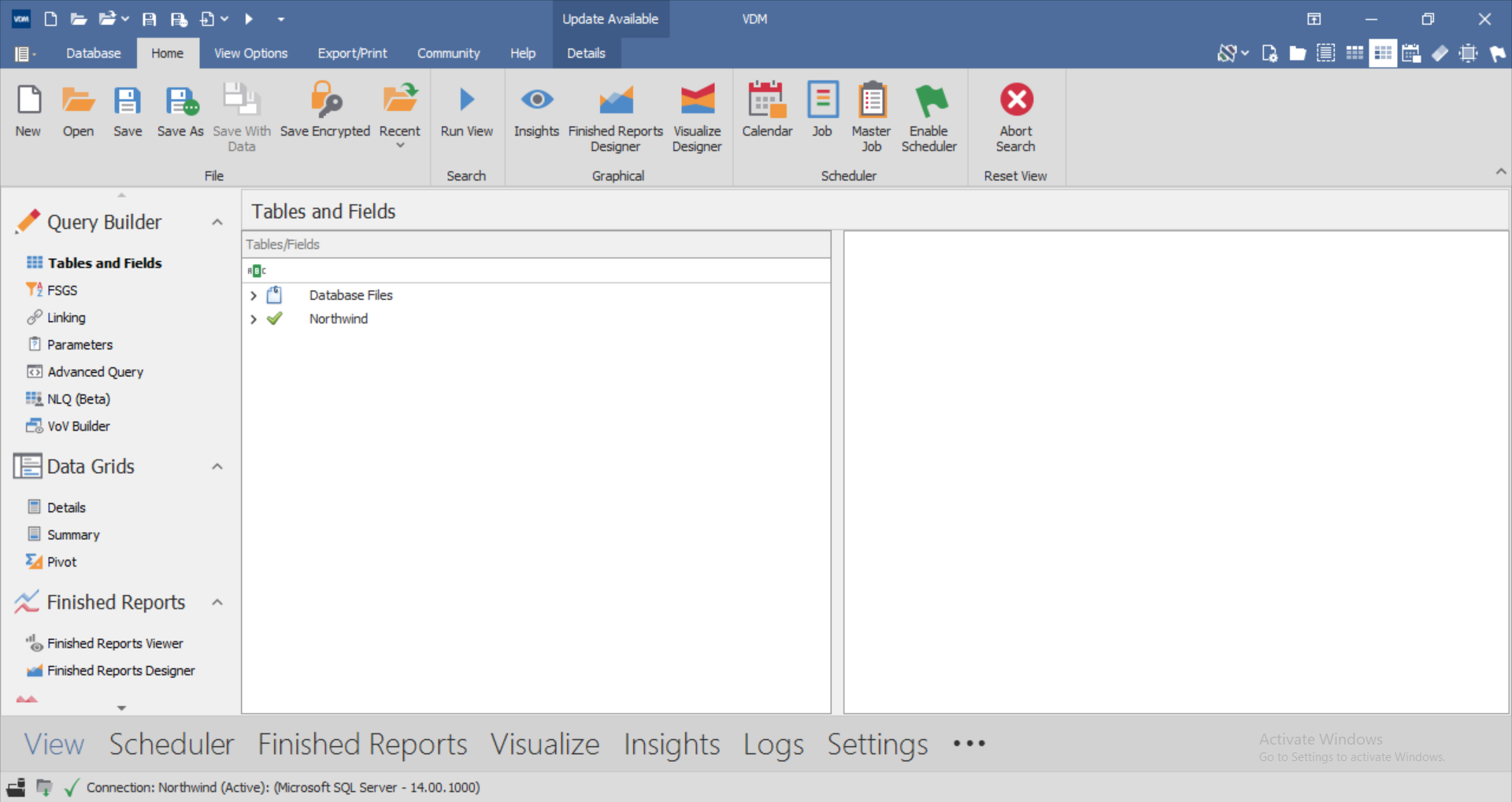 2. Click on Settings.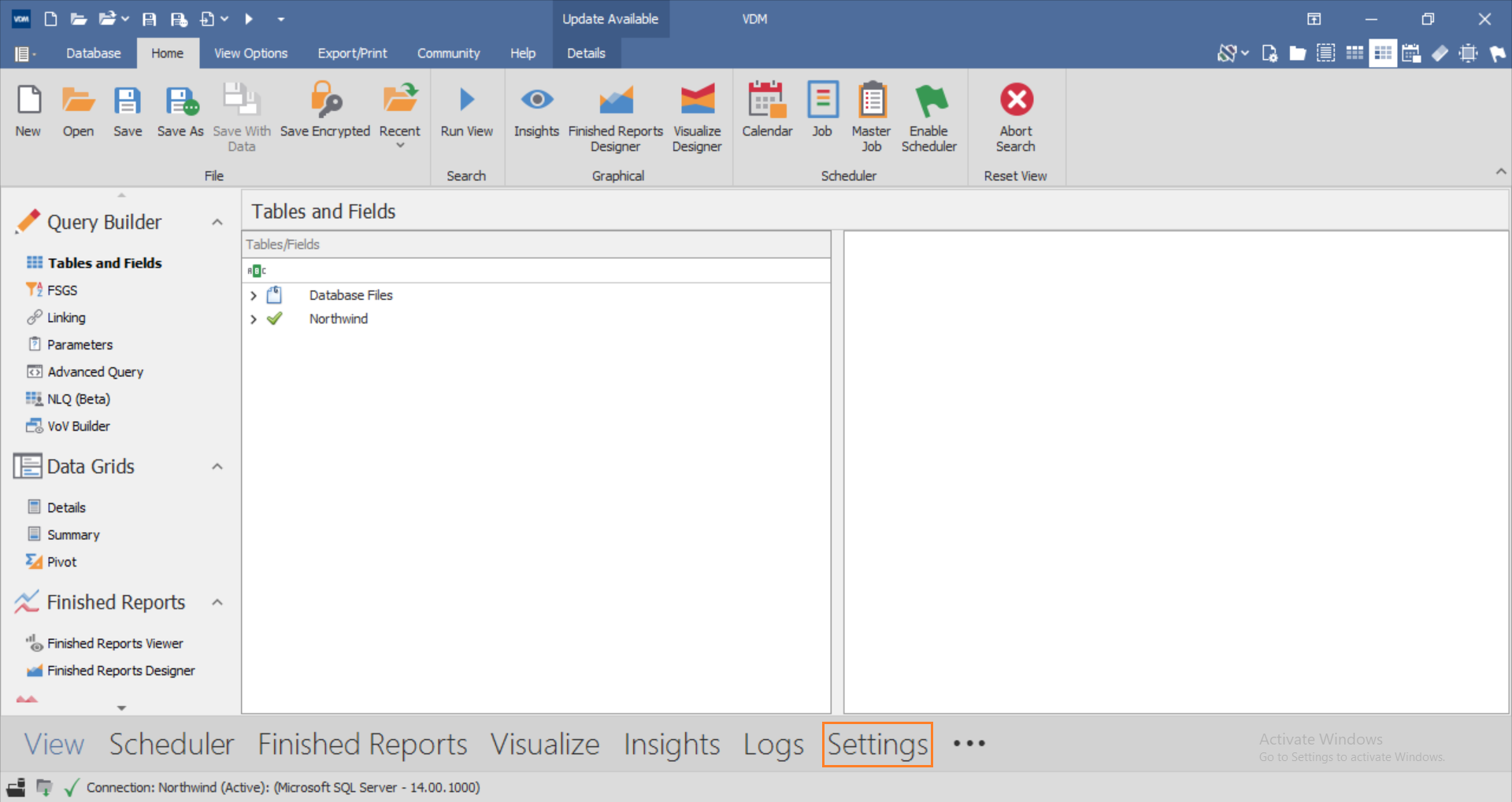 3. Find the Folder Location for Command Tables.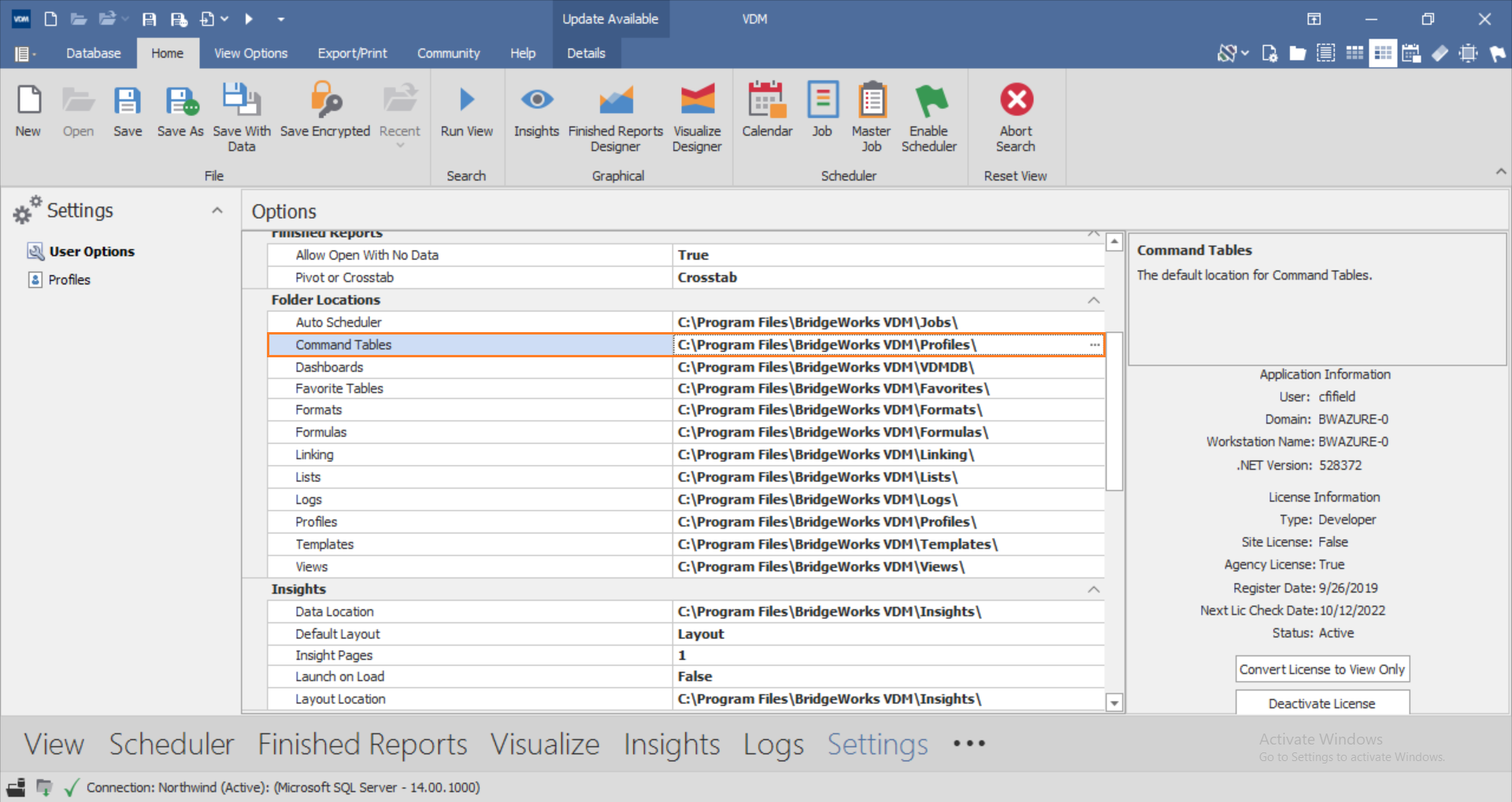 4. Browse to that directory (can copy and paste the path from VDM into file explorer).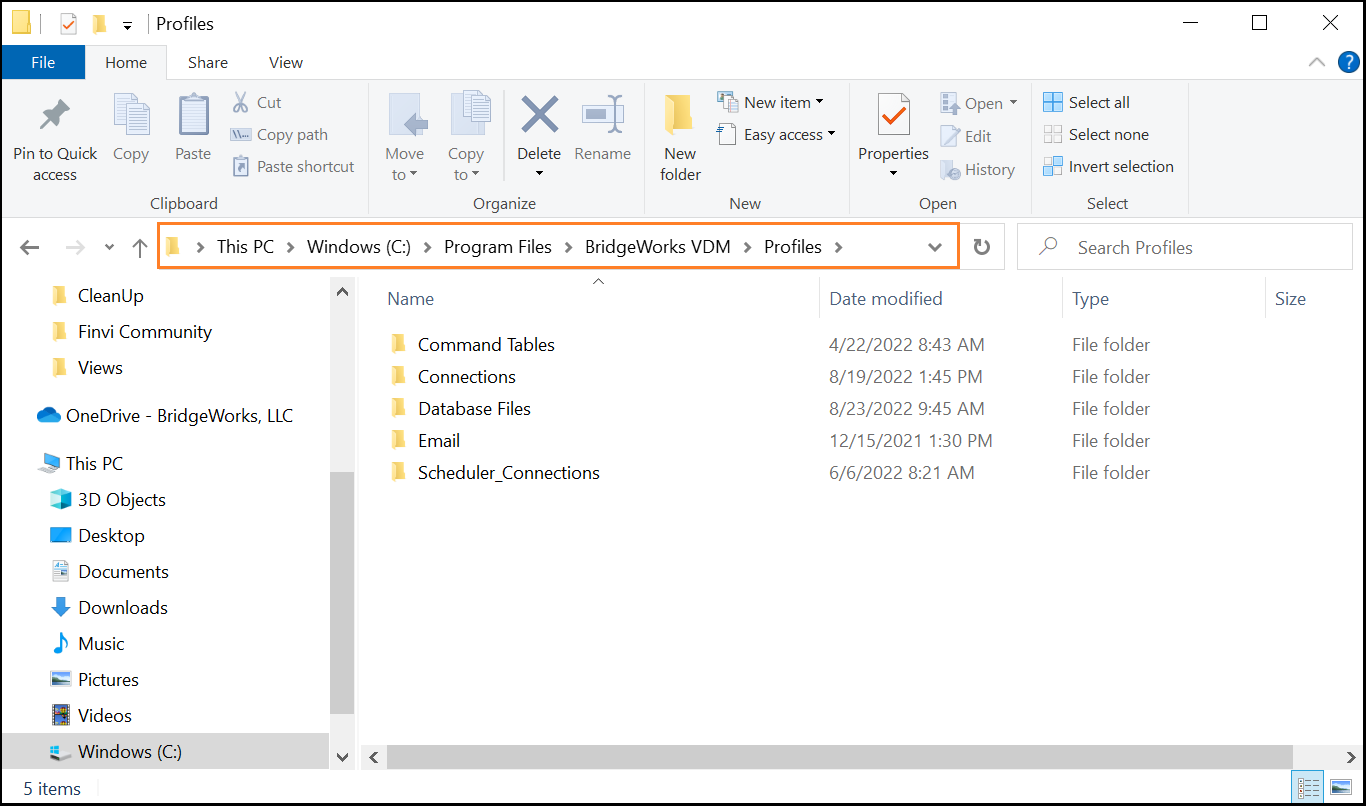 5. Select Command Tables.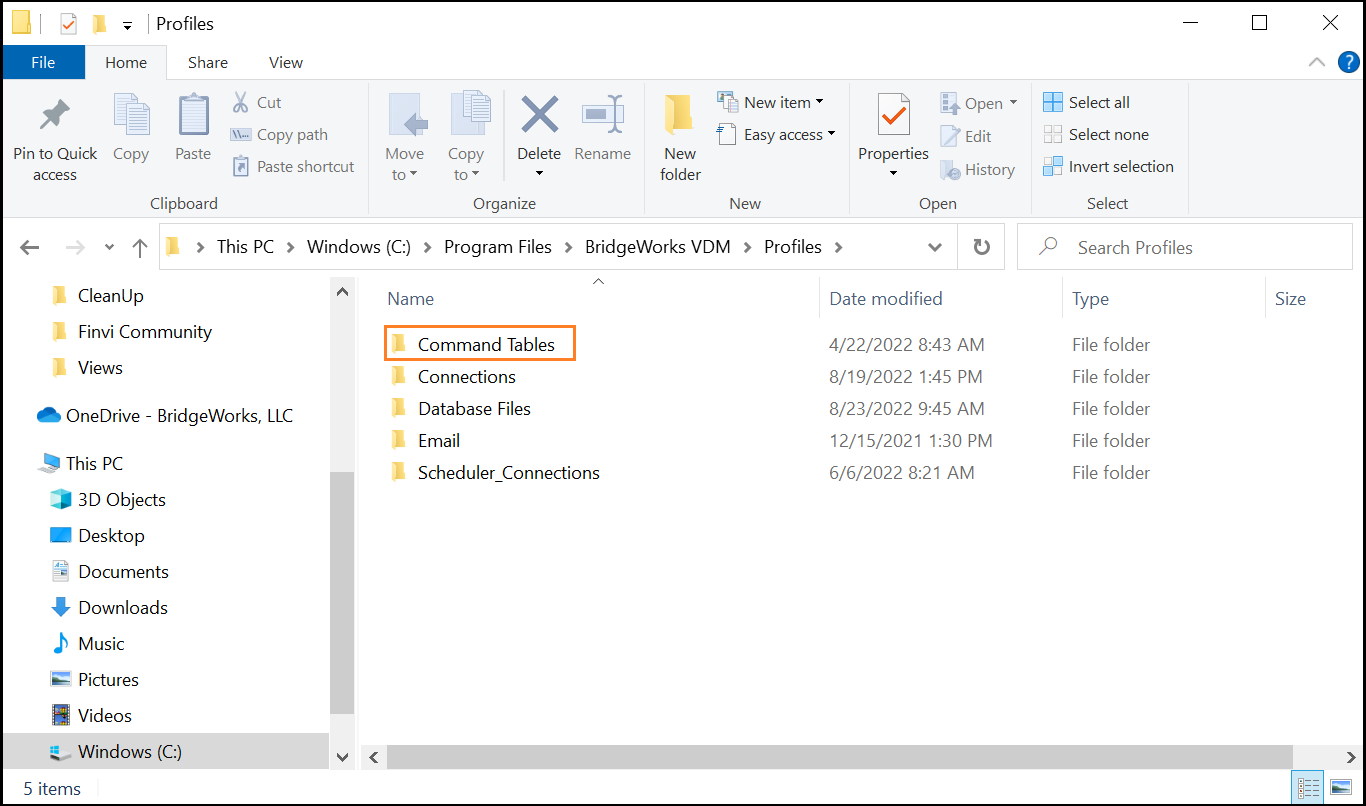 6. Select your Connection Profile that contains the Command Table.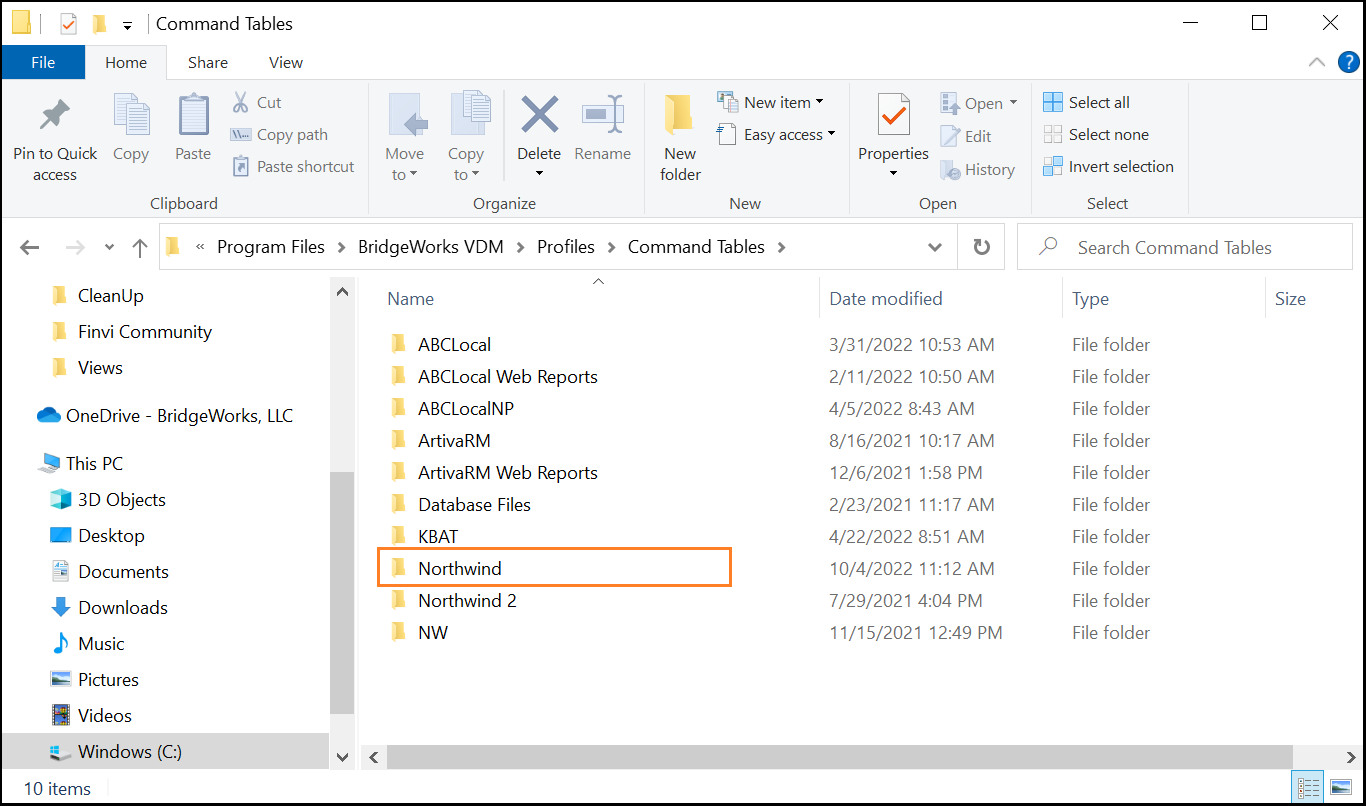 7. View the stored Command Tables for the connection.