Changing the Multi Query Splitter Value
Trouble seeing the images? Right click on images and open in new tab to enlarge or zoom in on the page (Ctrl + mousewheel).
In this article we discuss setting the value used for the multi / split select feature inside of Advanced Query.
Why Change the Multi Query Splitter?
Depending on what characters may or may not be needed in the user's Advanced Query, we give them the ability to set the specific value that is split on to avoid situations where that certain character is causing the query to be split when it is not the desired outcome.
Video Tutorial:
Steps to Change the Multi Query Splitter Value.
1. Open VDM.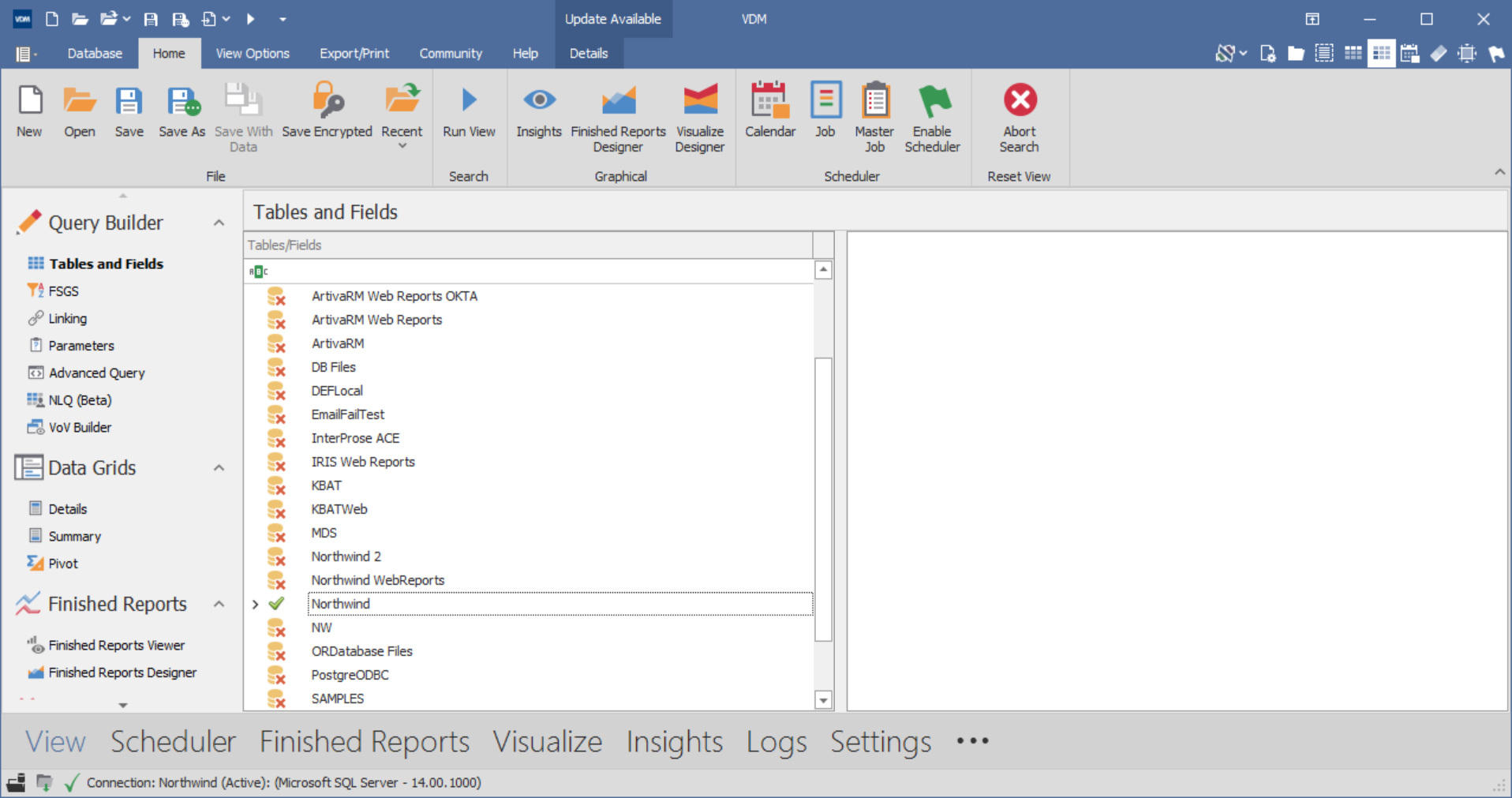 2. Open or create a view that uses Advanced Query.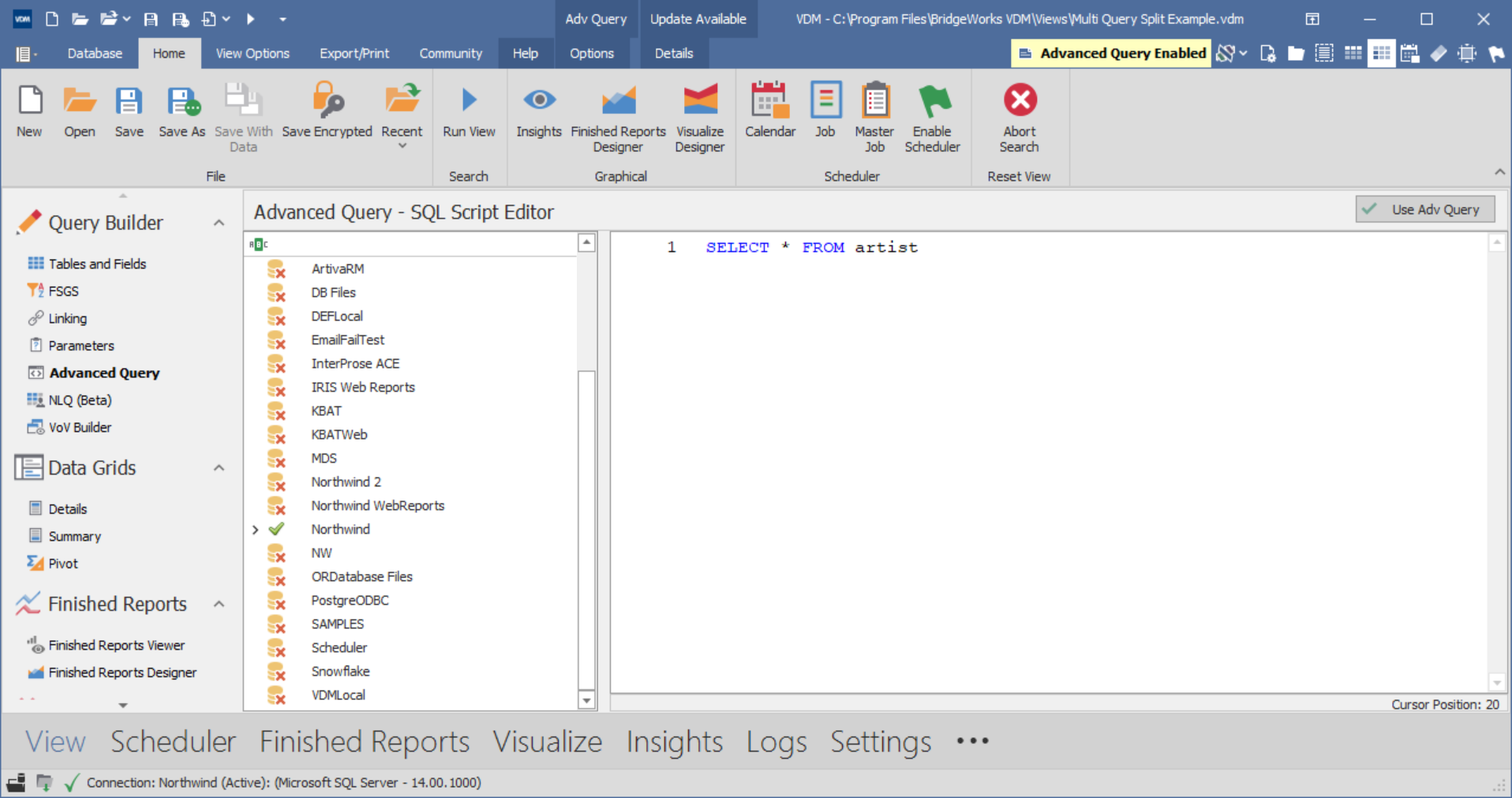 3. Click the View Options ribbon bar.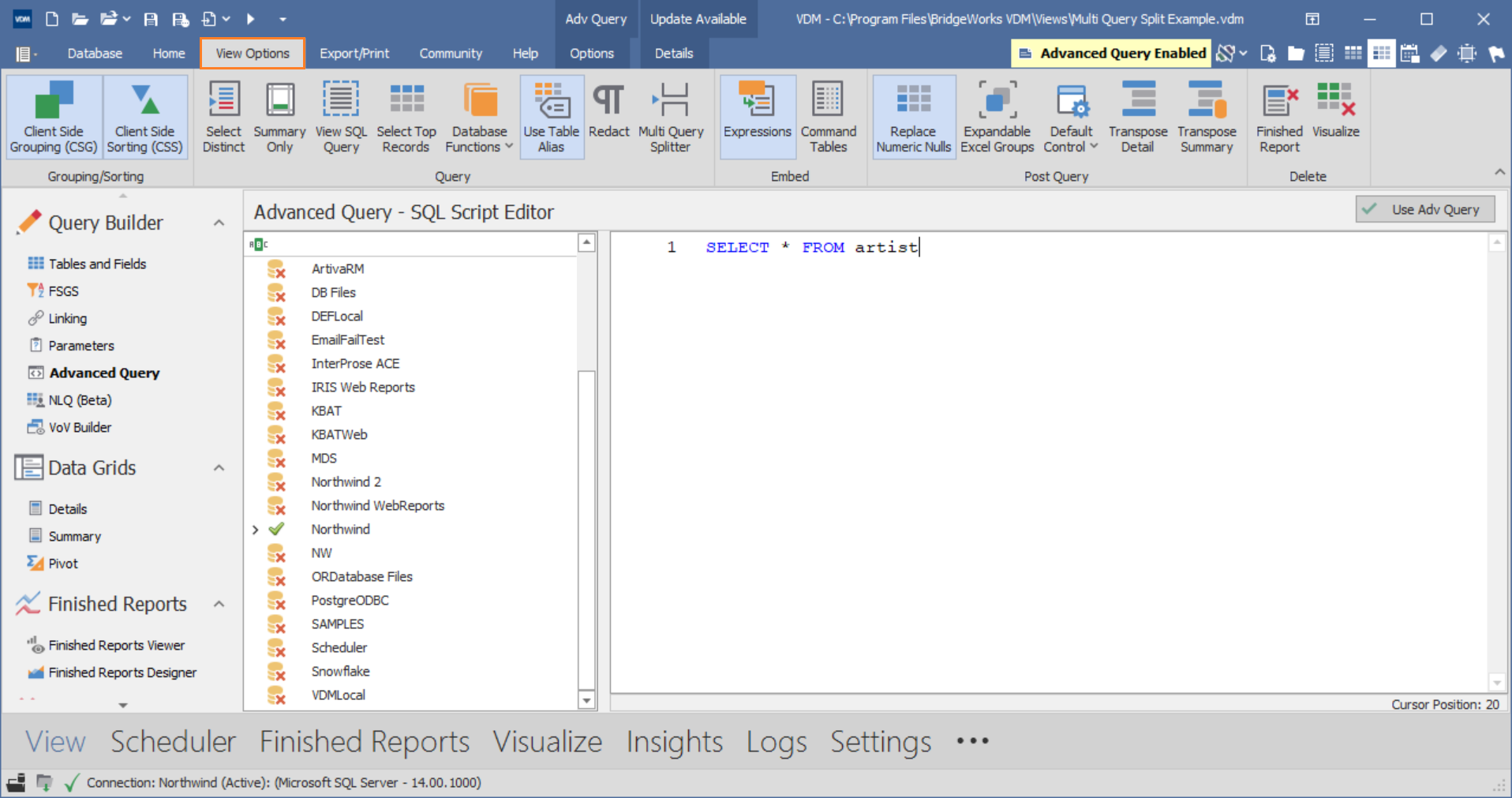 4. Click Multi Query Splitter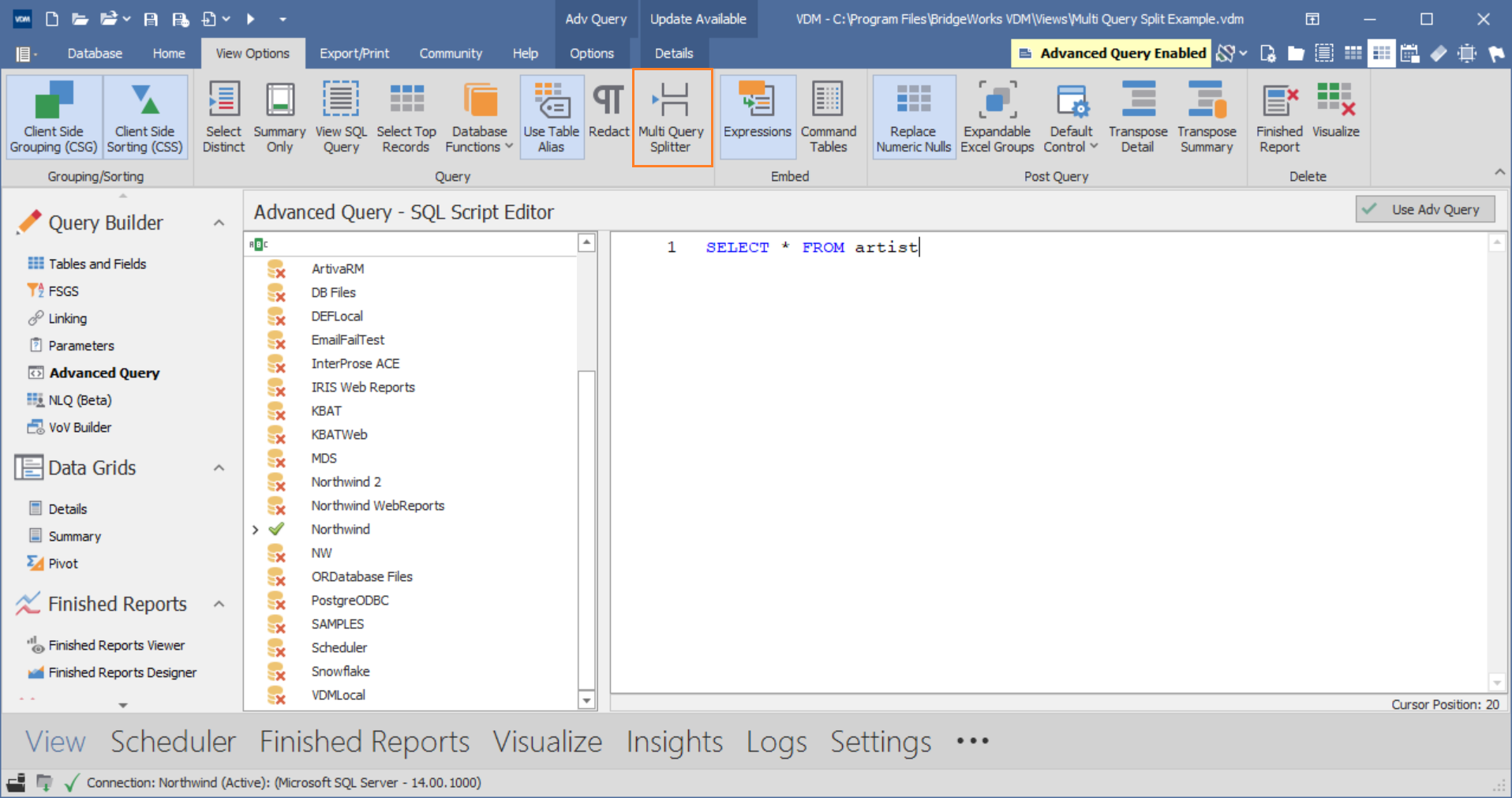 5. Set the value you want to use for the Multi Query Split.

6. Add the value that was set in step 5 into the Advanced Query to create a split on the query.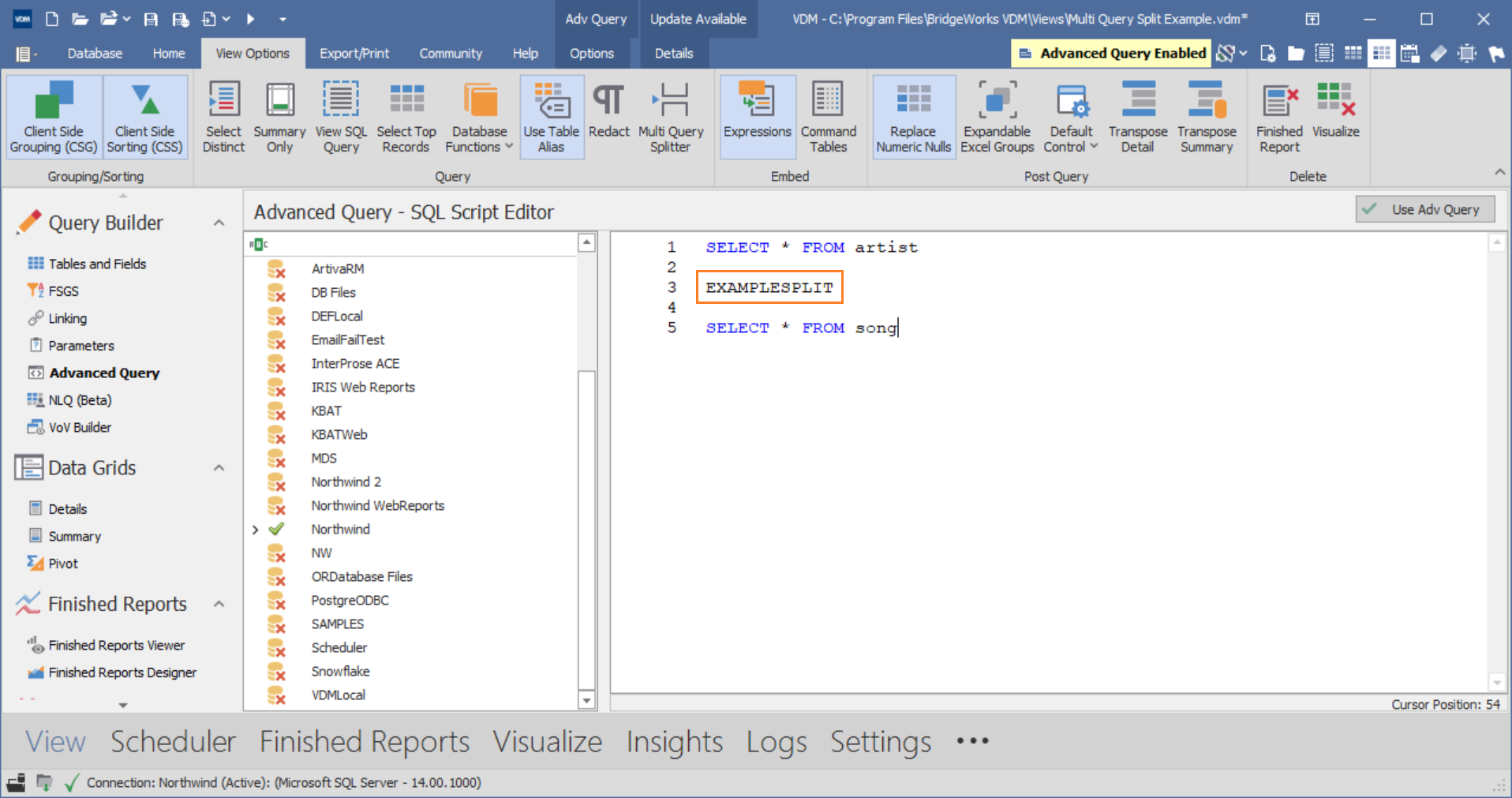 7. Run the View and verify you get the desired results.