Trouble seeing the images? Right click on images and open in new tab to enlarge or zoom in on the page (Ctrl + mousewheel).
Article Goal: Access the NLQ API key to use in VDM.


In this article we are going to cover the steps needed to access your secret key (NLQ API Key) and what to do once you have it.
Video Tutorial:
Not yet available.
Steps To Get Your NLQ API Key.
1. Once logged in, click on your profile in the top right corner of the browser.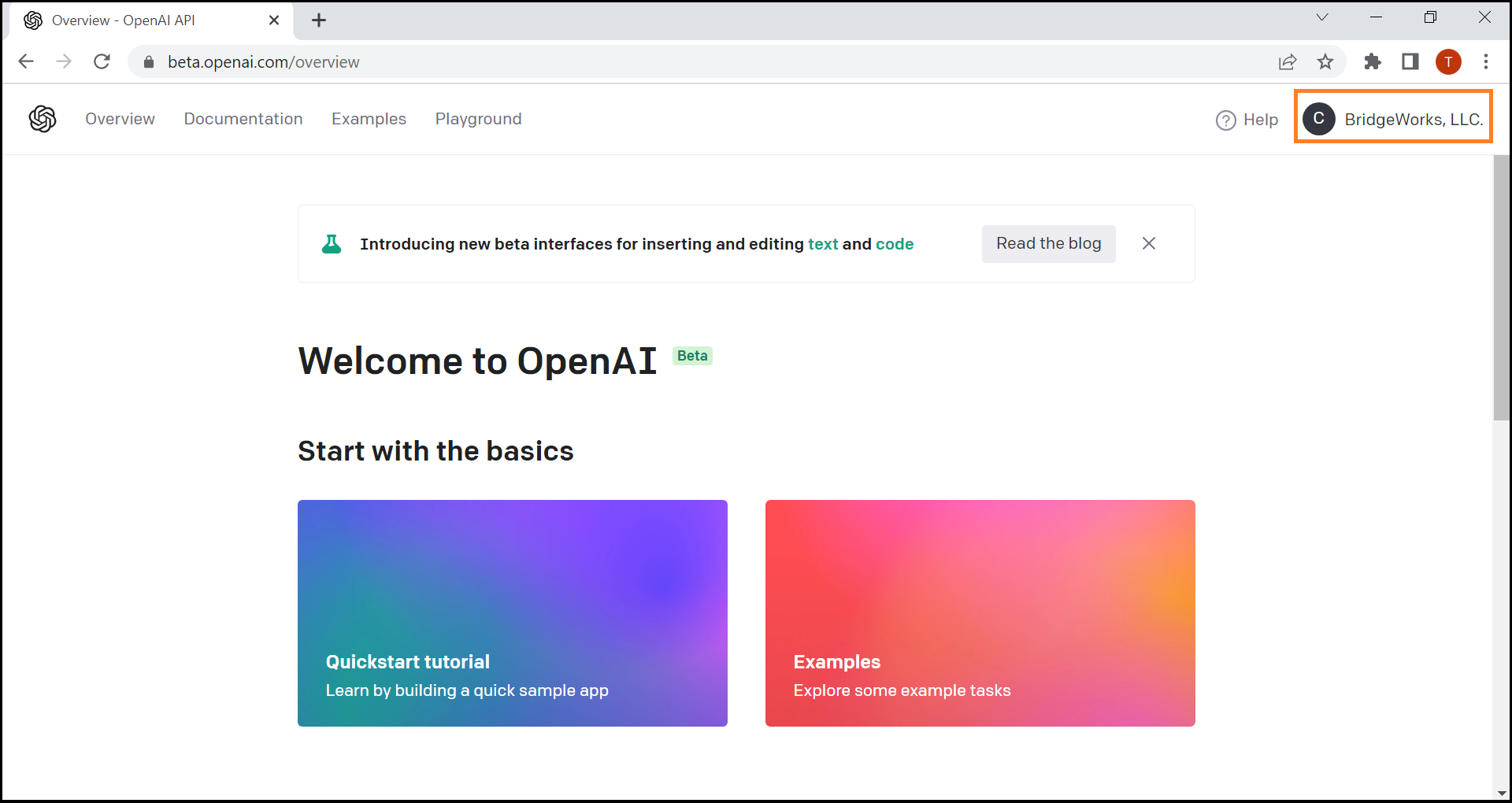 2. Click on View API keys.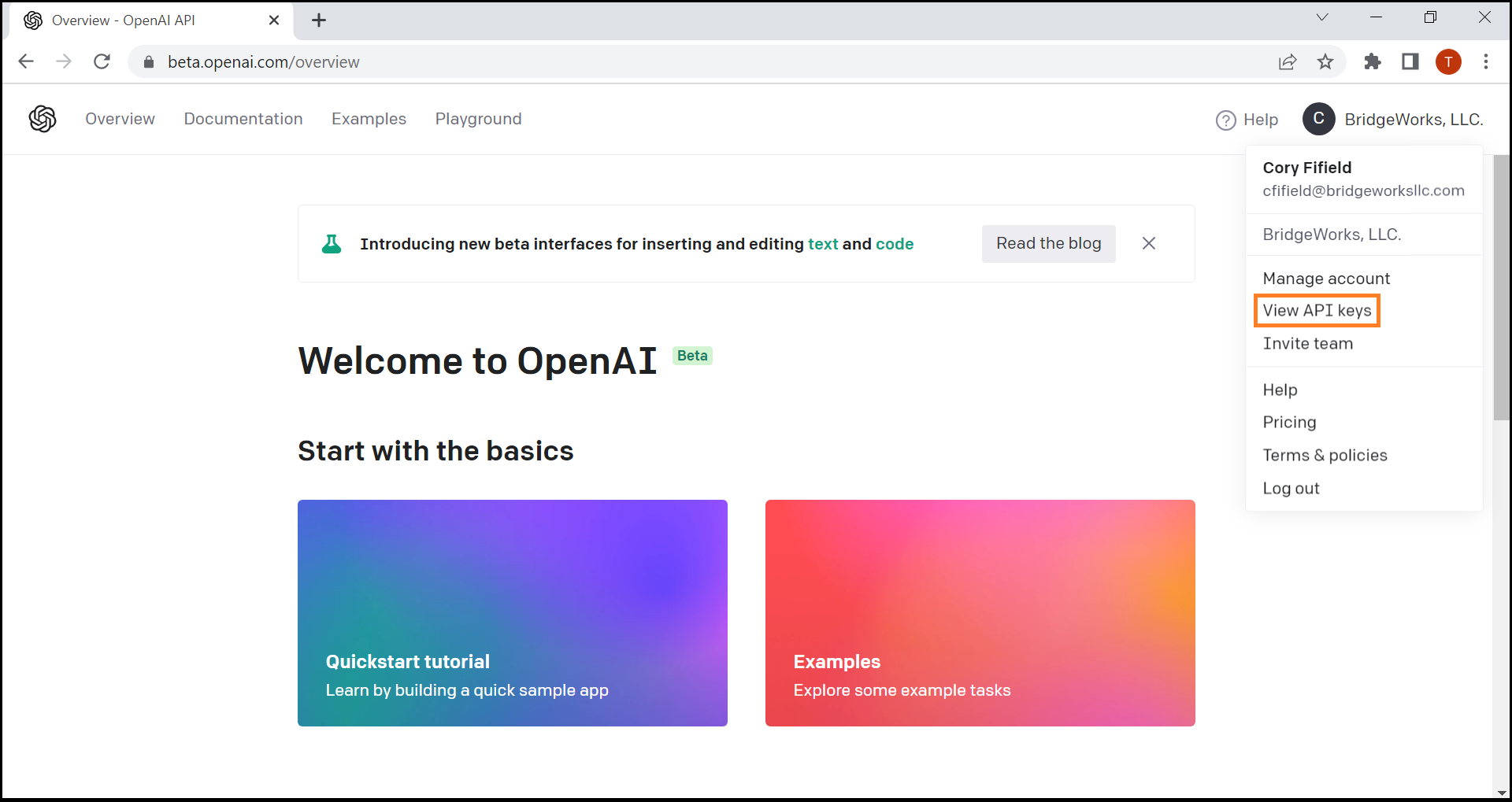 3. Once you have your secret key created, click Copy.
Note: If you do not have a Secret Key created, click Create new secret key.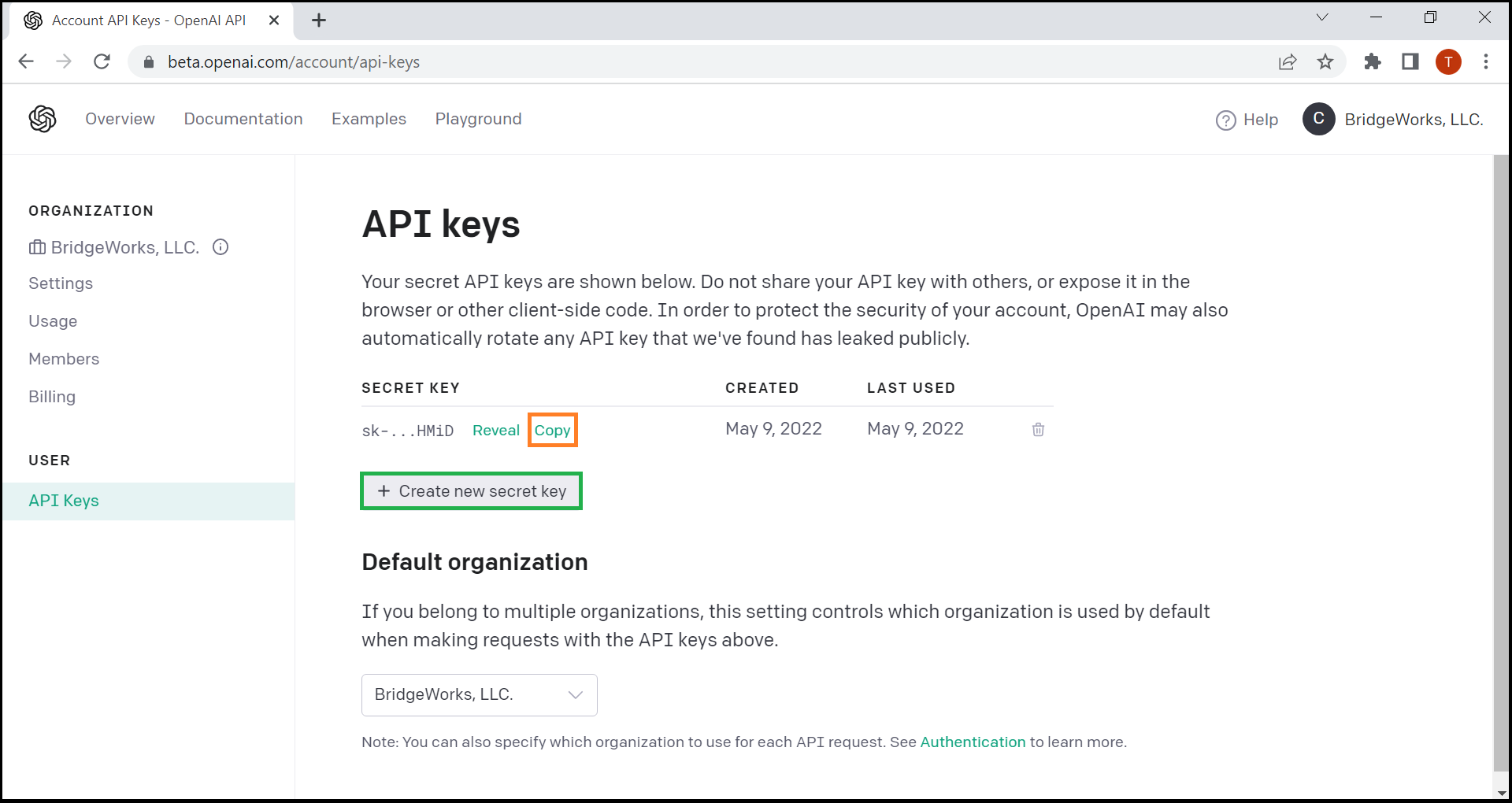 4. Paste the copied API key into the APIKey setting under the NLQ section in VDM, then click onto a different setting to save the changes.