Feature 890 - API Enhancements
This feature was requested on 2/23/2022.
This feature was implemented on 3/2/2022. (Release Version: WebReports 11.0.5.0)

Feature Request: This enhancement would be to assign report(s) to an existing role for an existing connection profile. Meaning both the role and connection profile have been established and are looking to replace the Add Report Assignment manual process.
Example: API Replaces Add Report Assignment (Image below)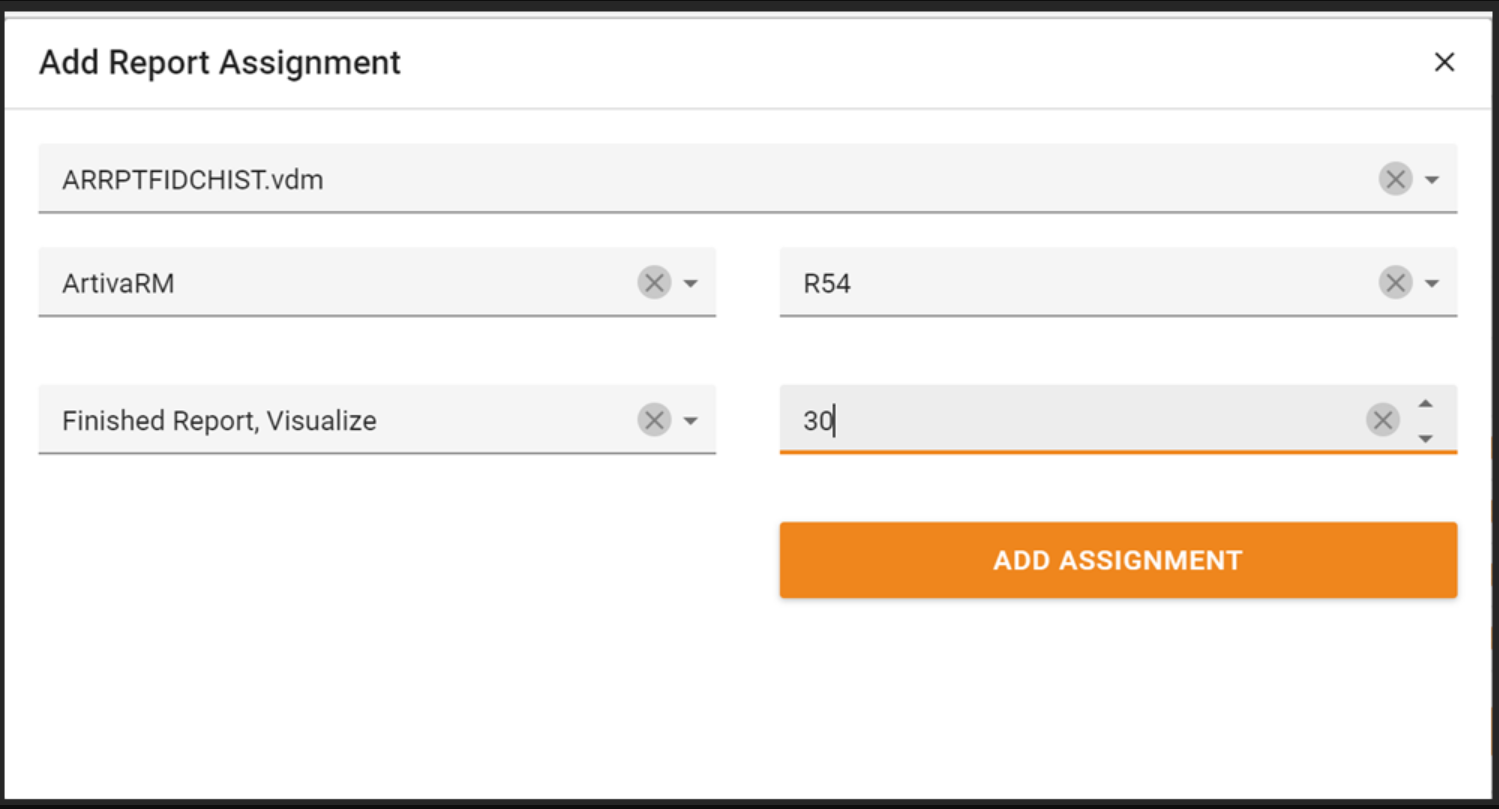 Additional Request: Expand the publishing API to include the ability to add a Category and Description to each report.
Example: