Trouble seeing the images? Right click on images and open in new tab to enlarge or zoom in on the page (Ctrl + mousewheel).
In this article we provide the steps on how to create a Cross Tab in Finished Reports.
Where Can You Create A Cross Tab?
To create a Cross Tab, go into the Finished Reports Designer from VDM's main screen.
NOTE: In order to create a Cross Tab, the setting for Pivot or Crosstab in VDM's main settings will need to be set to Cross Tab.
Video Tutorial:
Not Yet Available.
Steps To Create A Cross Tab.
1. Click on the Finished Report Designer inside VDM.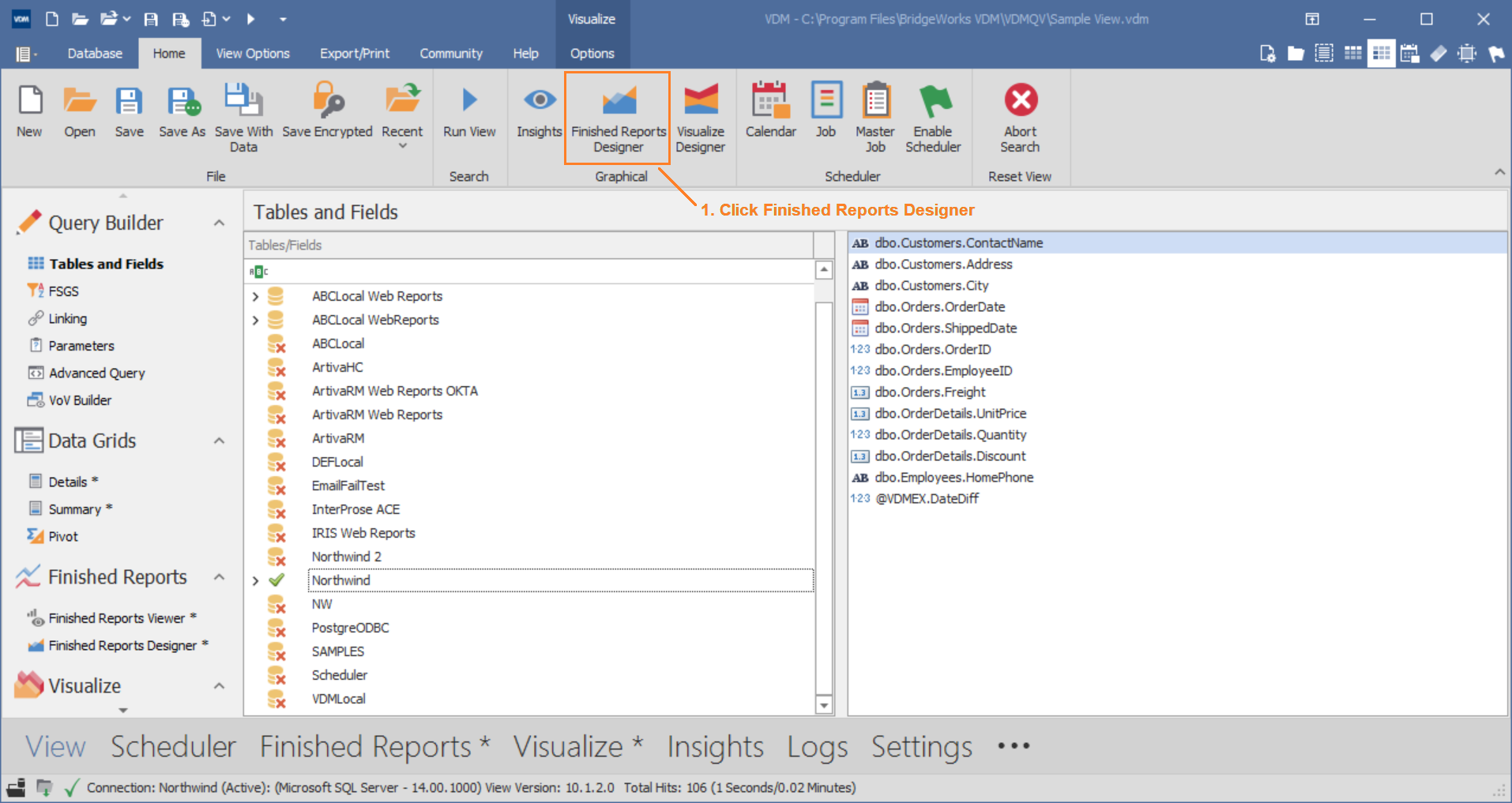 2. Drag a Cross Tab into a band.
Note: Cross Tabs will take into account your levels of grouping, so you should consider which band you wish to place it in.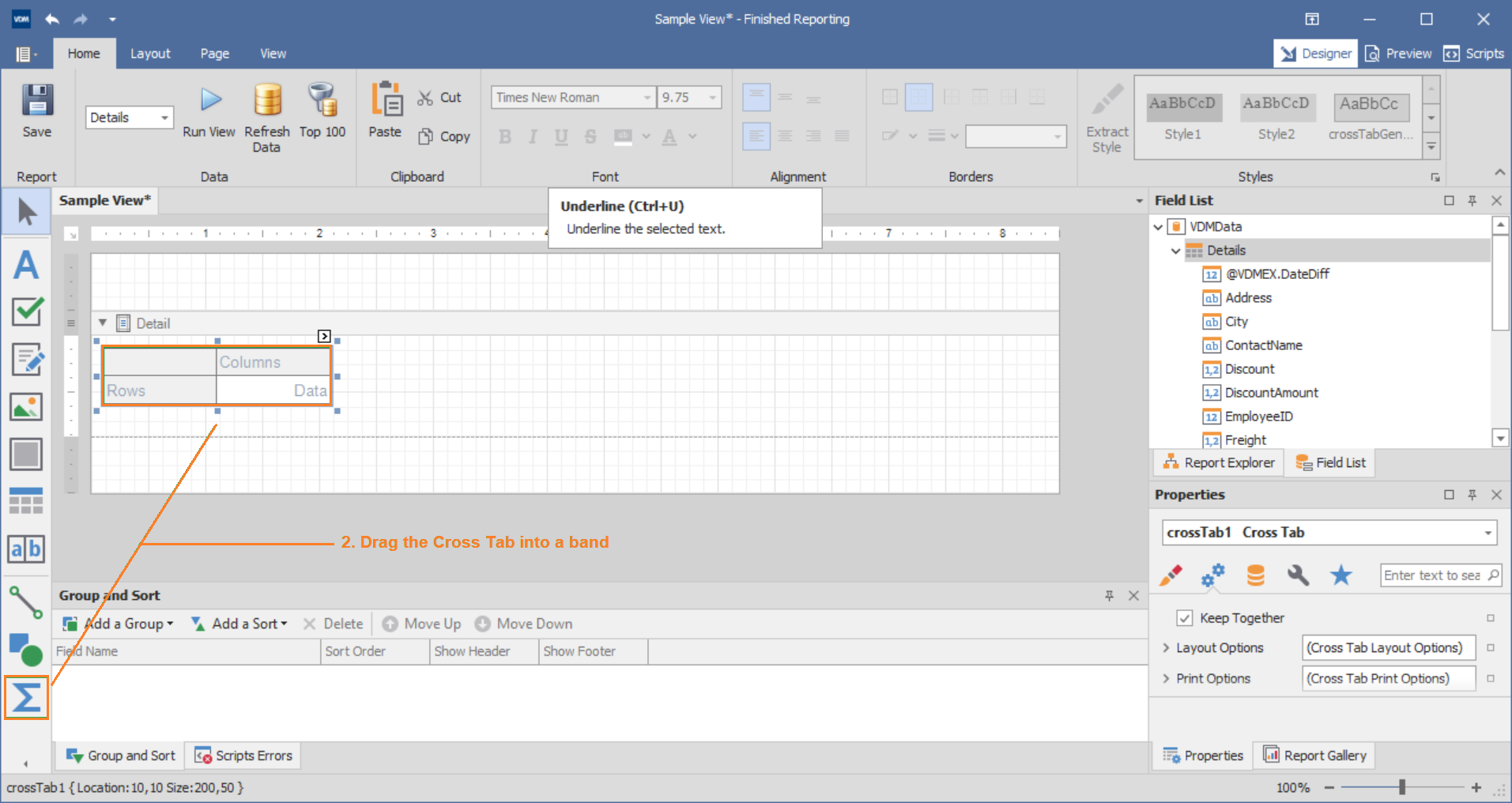 3. Drag and drop the fields you want to use into the cross tab.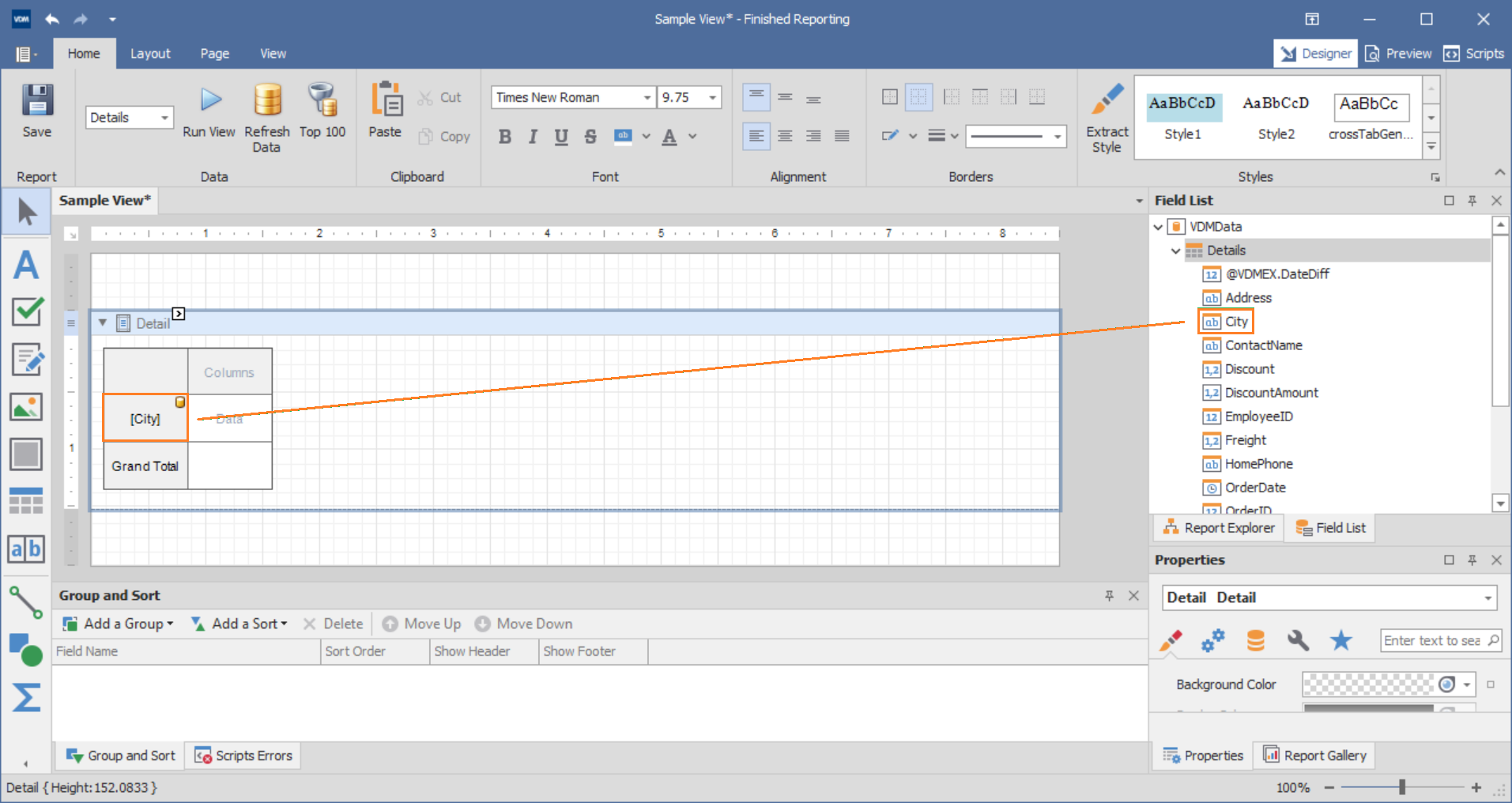 Note: In order to add additional fields in specific sections/groupings, drag the field just to the right / under the fields to add more. You will see a smaller sized box when the dragging to the correct locations.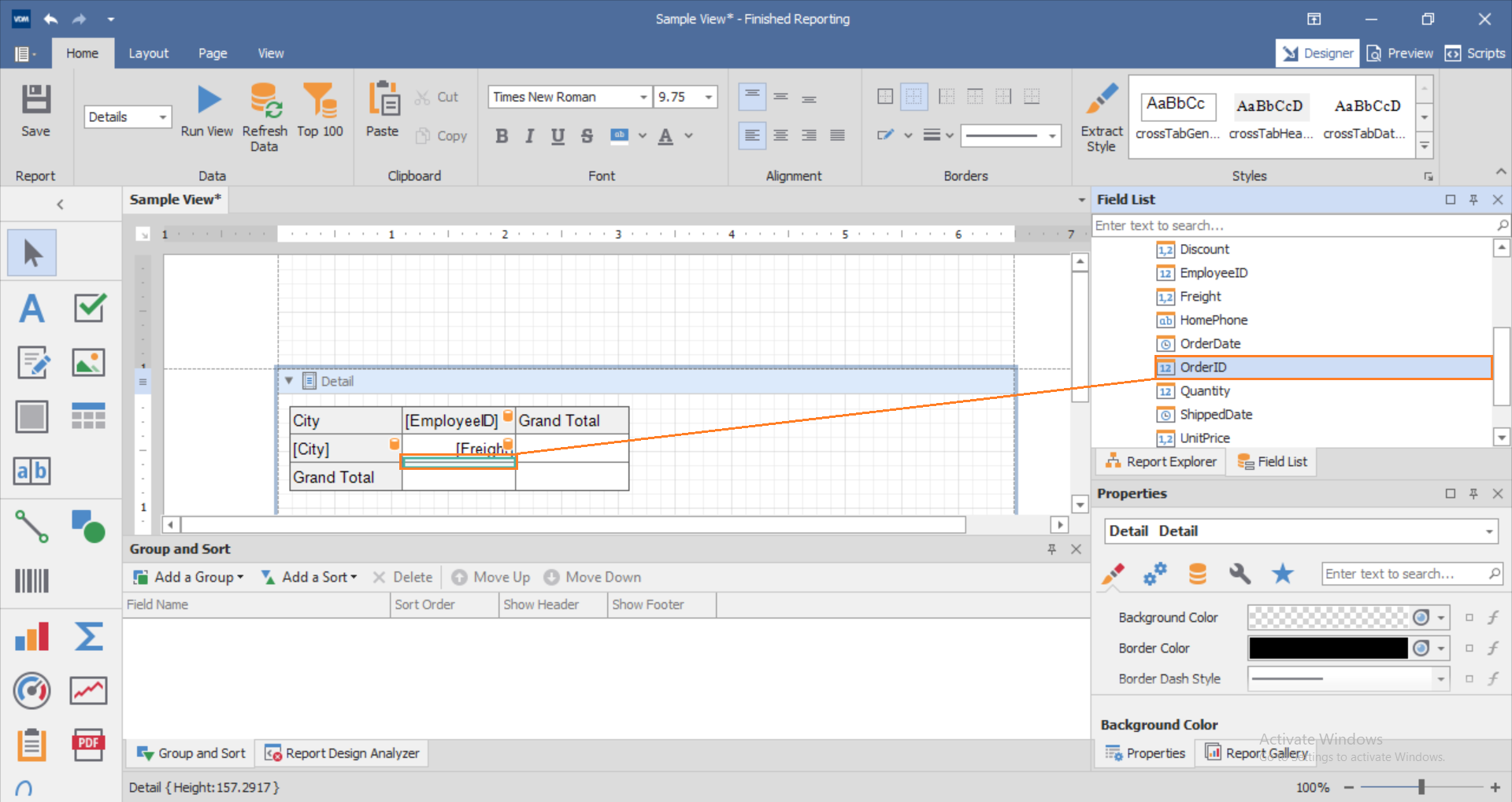 4. Repeat step 3 until you have populated the rows / columns / data with the fields you want to use.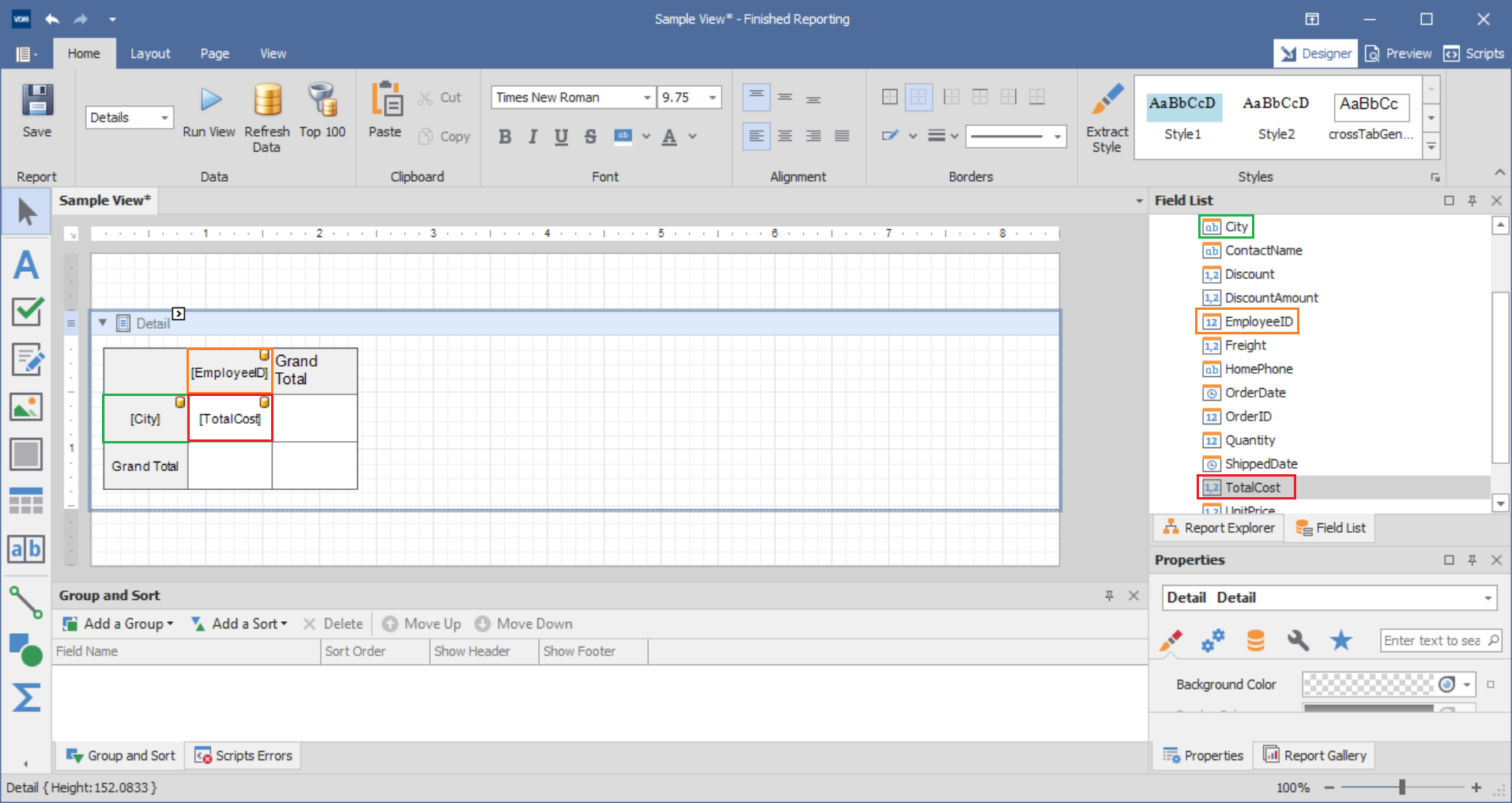 5. Click the preview button and decide what band you want to place the cross tab in and what formatting needs to be done.
Note: In this example I am going to move the cross tab into a report header so it is only displayed once and then I am going to set the data field (TotalCost) to be formatted for currency.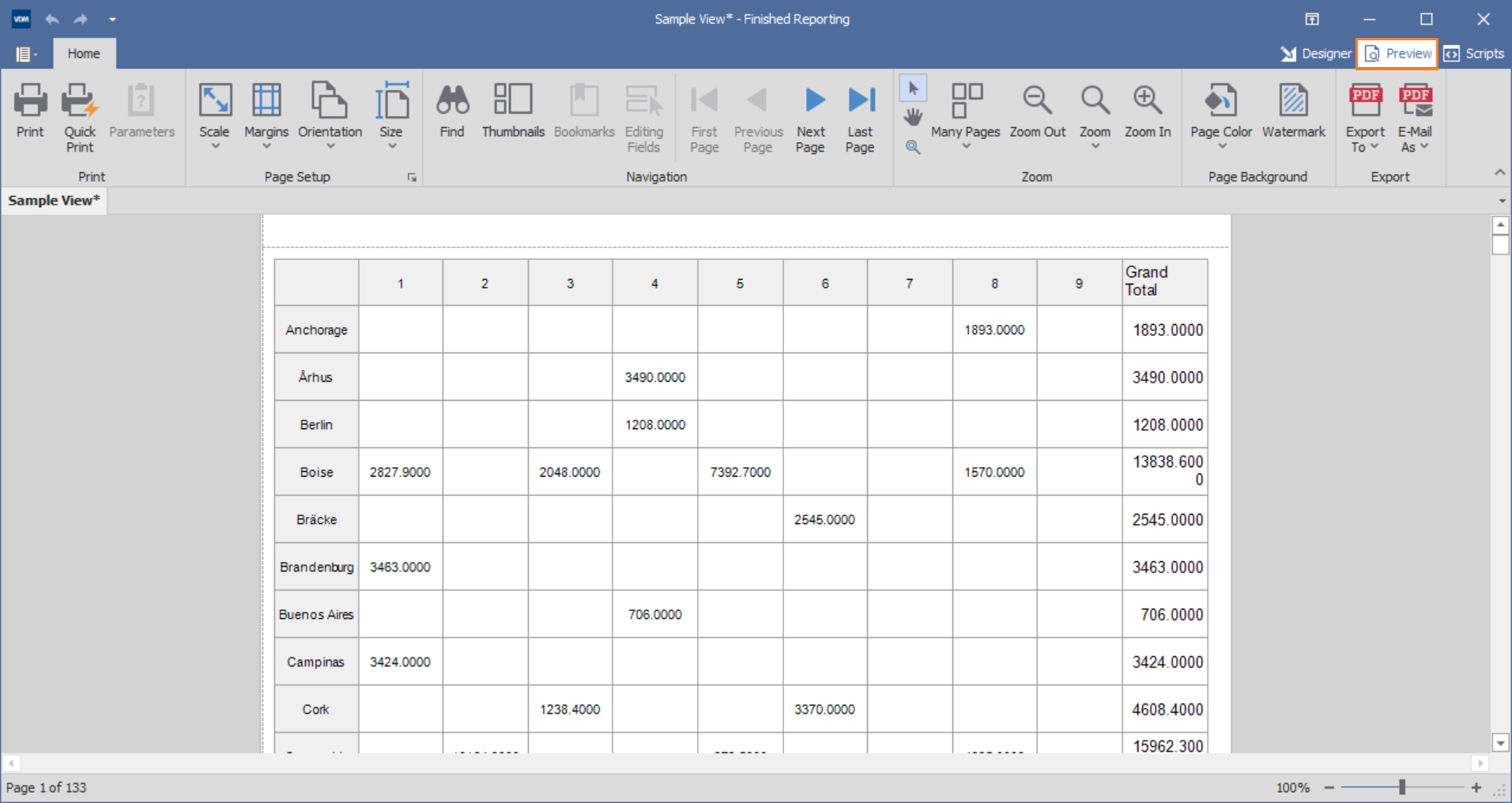 6. Click on the cell you want to format, then click the Cross Tab Cell Tasks button ( > ) to edit the format string.
Note: The Cross Tab Cell Tasks menu can also be used to assign fields to a cell, set the summary types, adjust width/height modes and visibility options.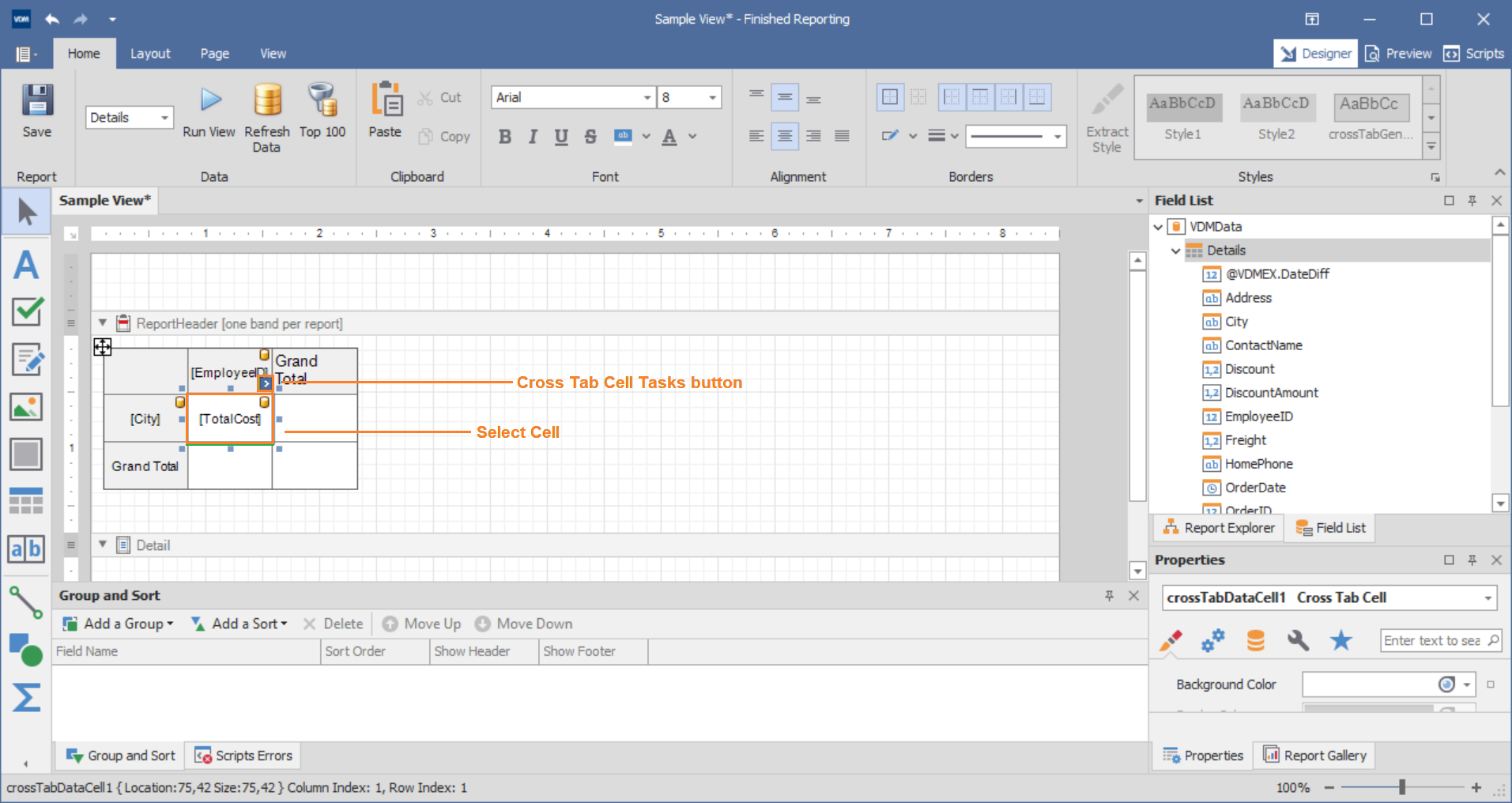 Cross Tab Cell Tasks Menu: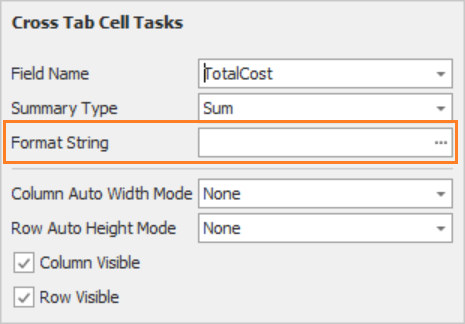 7. Enter your format string and repeat the process for each cell you want formatted.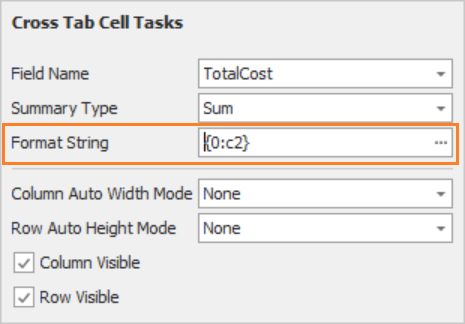 8. Preview the changes and adjust accordingly.