Trouble viewing images? Click on images to enlarge.
In this article we provide information on the Open Completed button located in VDM's WebReports ribbon bar.
Why Use Open Completed?
The Open Completed button will allow users to open views that have been queued on WebReports inside VDM. This will allow you to open the view as it was when it was executed and view/change anything in it without needing to be executed again.
Where Can You Open Completed Views?
The Open Completed button is available on the Web Reports ribbon bar in VDM.
NOTE: The Web Reports tab is only available when you are on a Web Reports connection
Video Tutorial:
Steps To Open Completed Views.
1. Select your WebReports connection profile.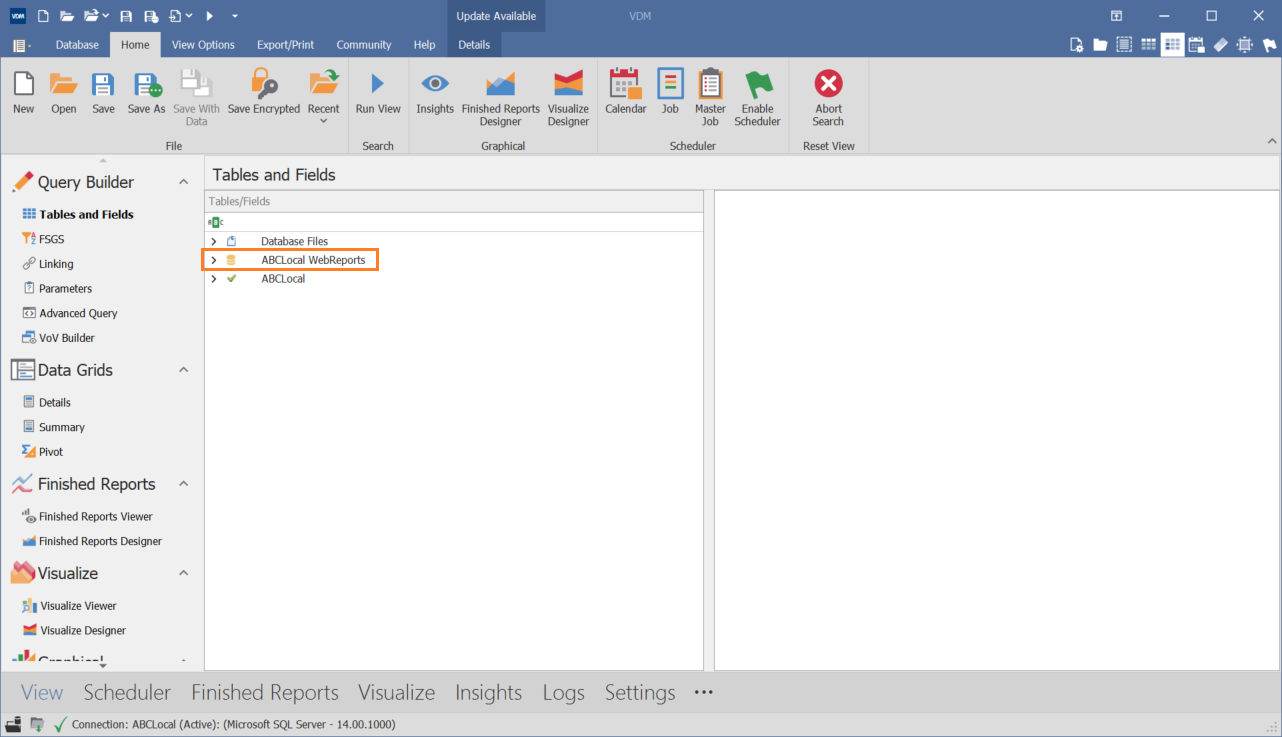 2. Click on the Web Reports tab of VDM's main ribbon bar.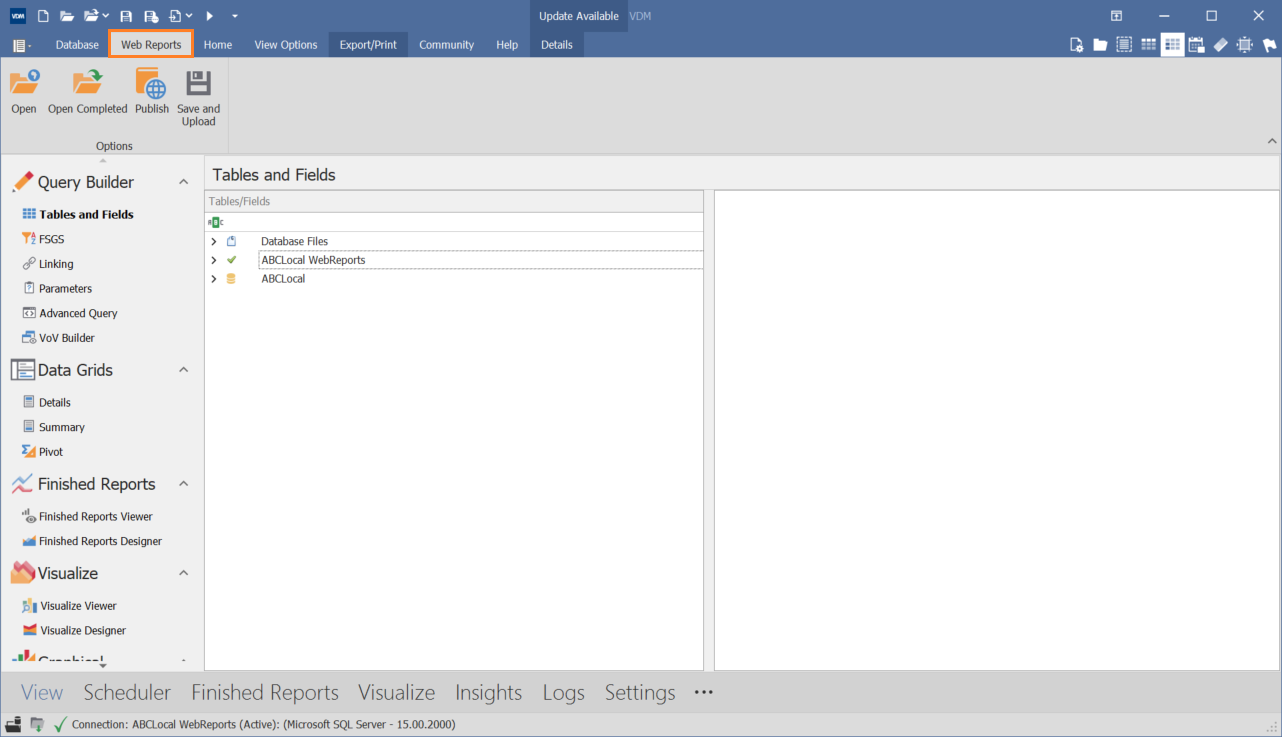 3. Click the Open Completed button.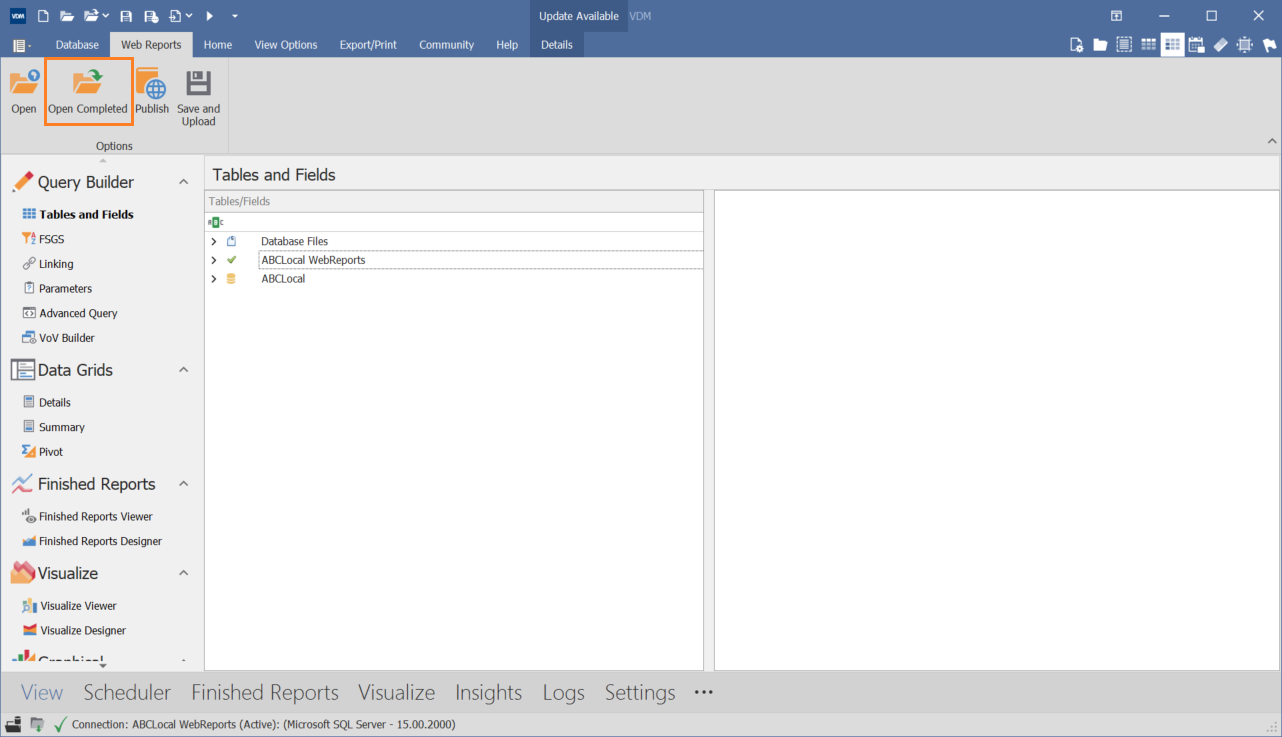 4. Double click on a view to open it.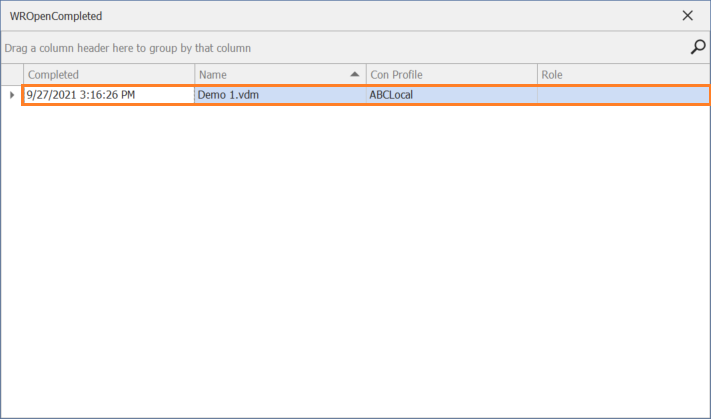 5. Make any changes / view the data from when it was executed.