Trouble viewing images? Click on images to enlarge.
In this article we provide a brief overview of the Reports tab in Web Reports. The Reports tab has 3 main sections... Available Reports, Completed and the Scheduler.
In the Users tab users can:
Manage Users, Roles and Reports
Change logged in user email and password
Management Section:
The Management section's main purpose is managing Users, Roles and Reports.
Management Features:
Add User
Invite User
Edit Users
Change User Passwords
Delete Users
Add Roles
Delete Roles
Assign Reports
Delete Reports
Report Management
Management Section Preview: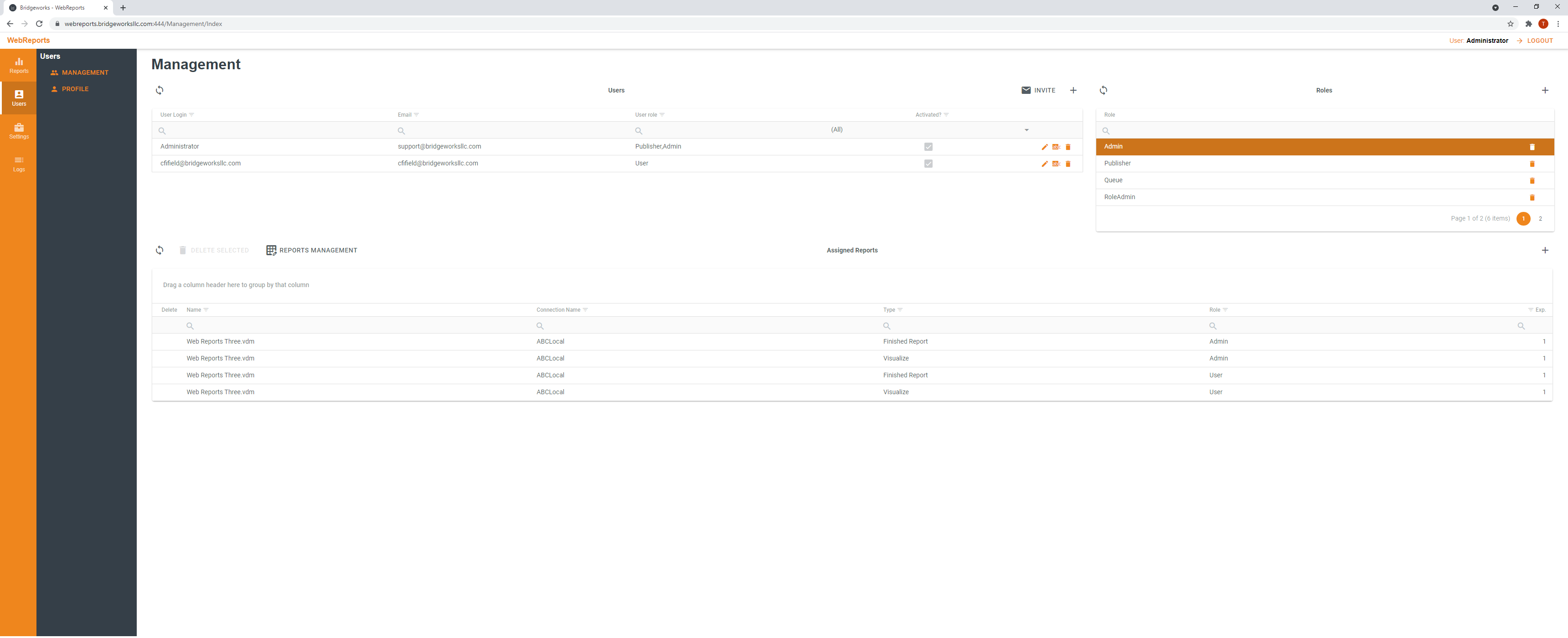 Profile Section:
The Profile section's main purpose is being able to modify the current user information.
Profile Features:
Change User Email
Change Password
Completed Section Preview: