Trouble viewing images? Click on images to enlarge.
In this article we cover the Ignore Master Filter option inside Visualize. If you would like to download the sample View used in this demonstration, scroll down to the bottom of the page where there will be a download link available, or click here.
Why Use Ignore Master Filter?
When enabled, Ignore Master Filter gives the user the ability to ignore Master Filters applied to the Visualize Dashboard. For example, selecting a values in a grid will filter all other dashboard items (Grid, Pivot, etc.) based on the value selected unless they have Ignore Master Filter enabled.
The image below shows the first graph being filtered on the values selected in the grid and the second identical chart ignores them.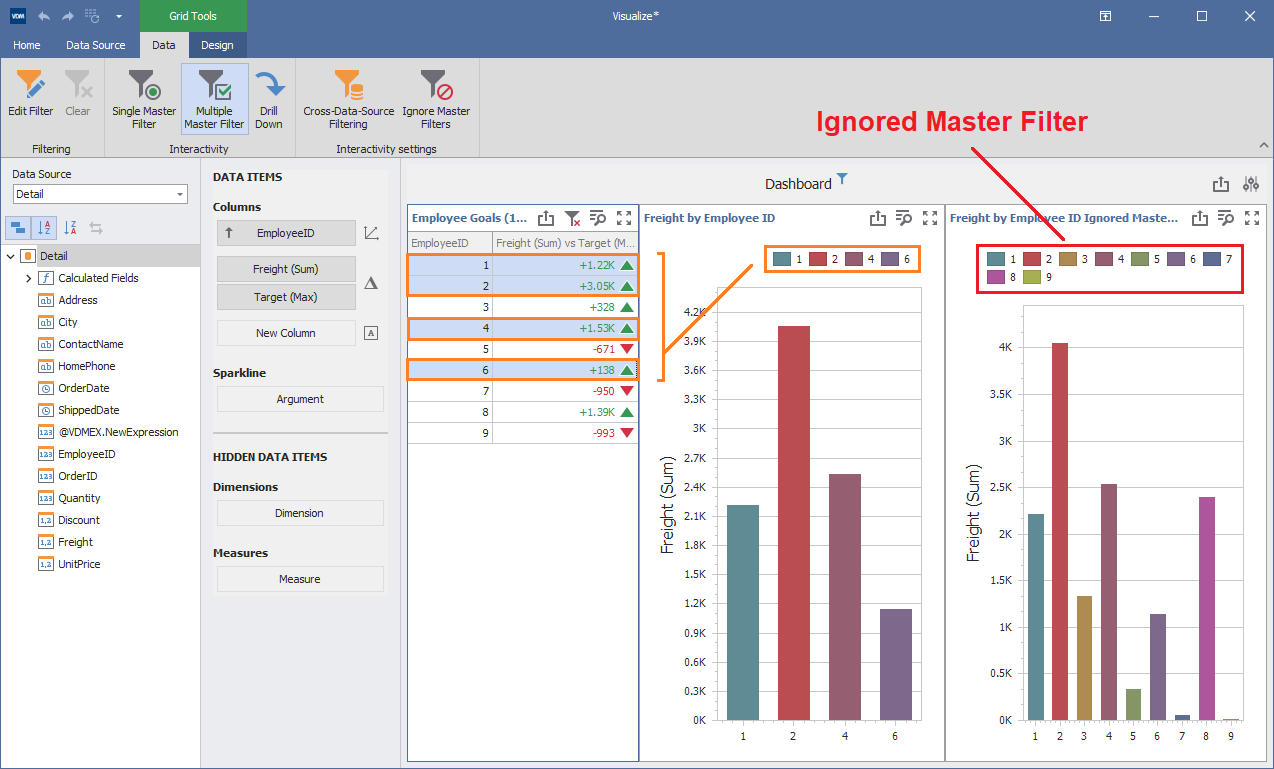 How To Enable Ignore Master Filter
NOTE: This is just an example of using Ignore Master Filter. Any combination of Visualize Elements can be used to do this.
1. Open/Create your View and run it. Then go into the Visualize Designer.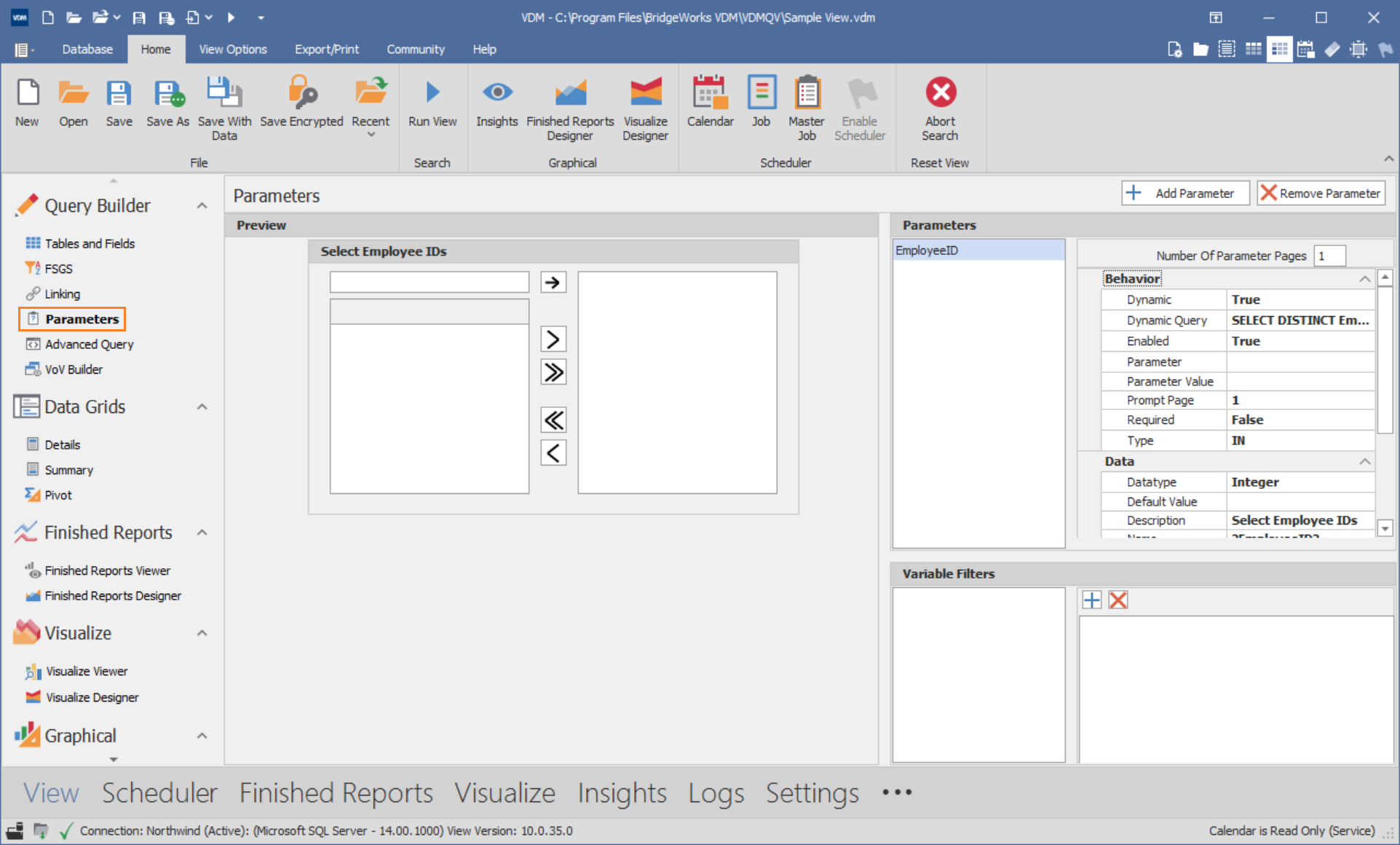 2. Insert a Grid into the Dashboard.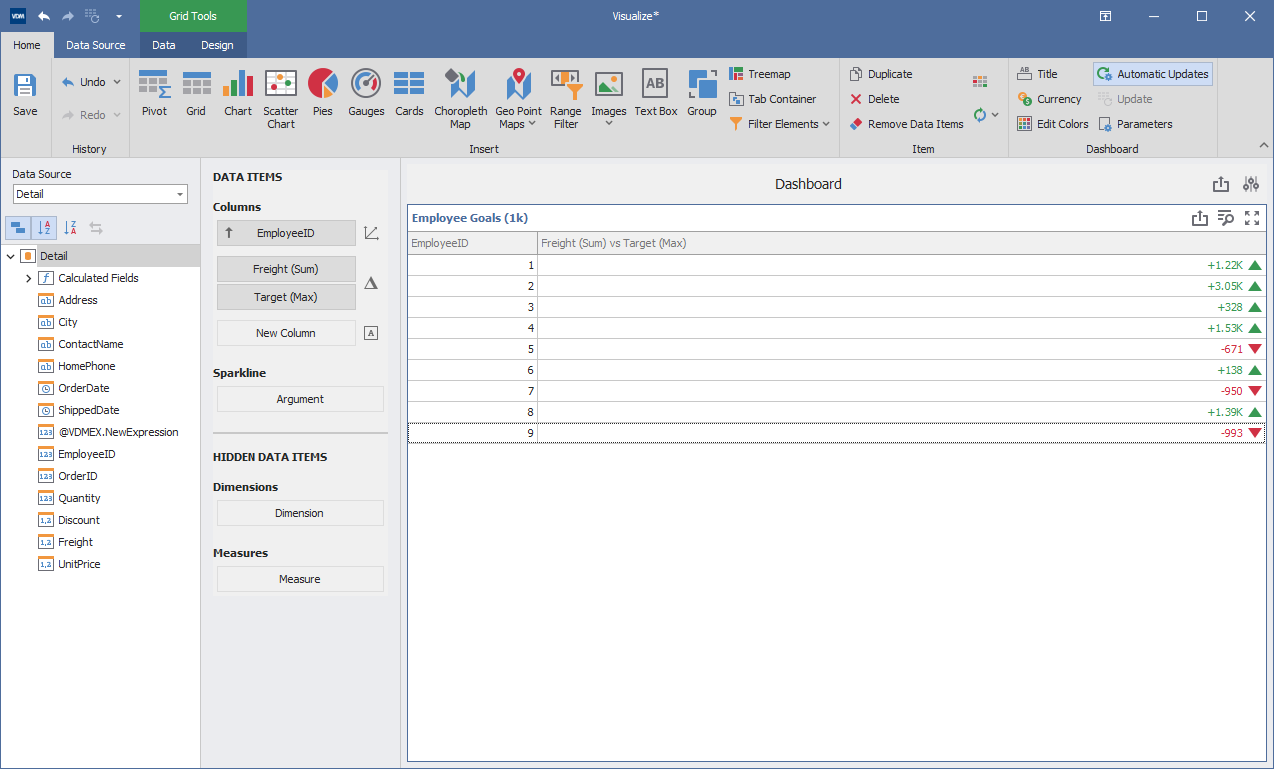 3. Insert an additional Visualize element into the dashboard.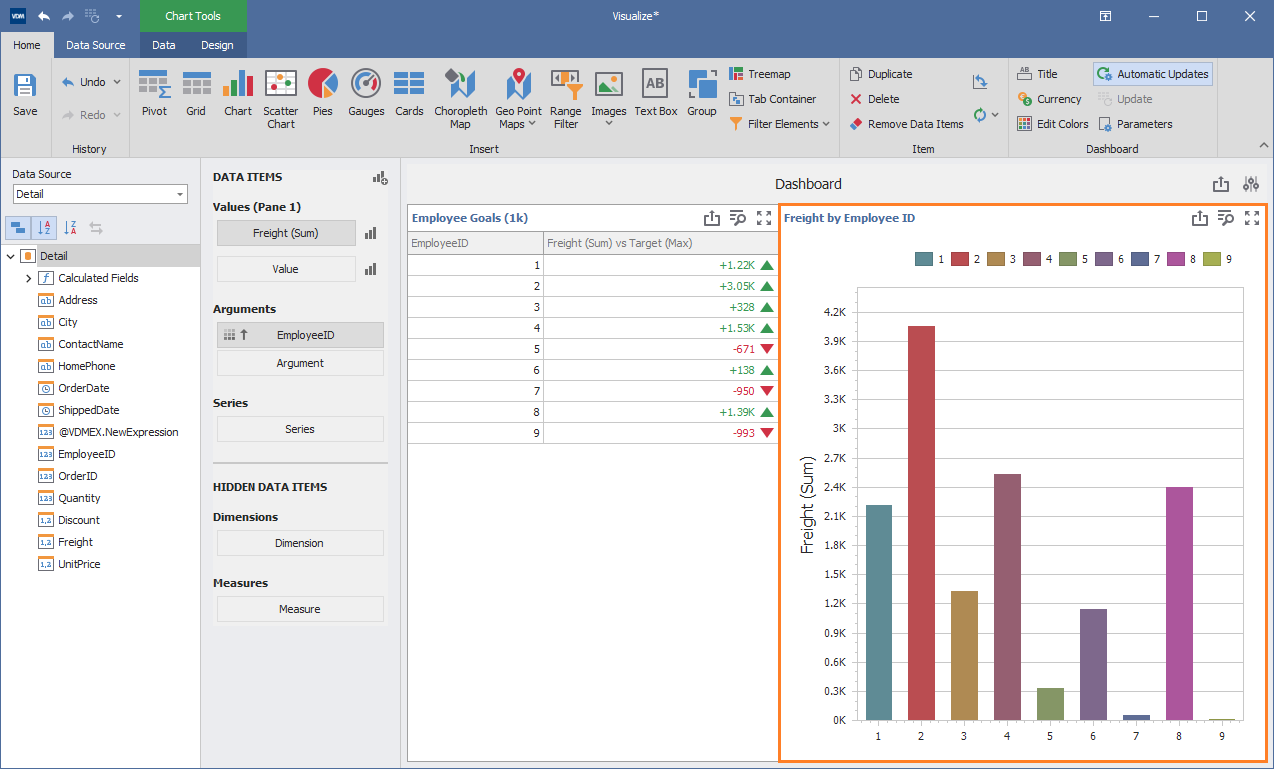 4. Duplicate (right click on it and select Duplicate) the last Visualize element added into the dashboard. This one will use Ignore Master Filter.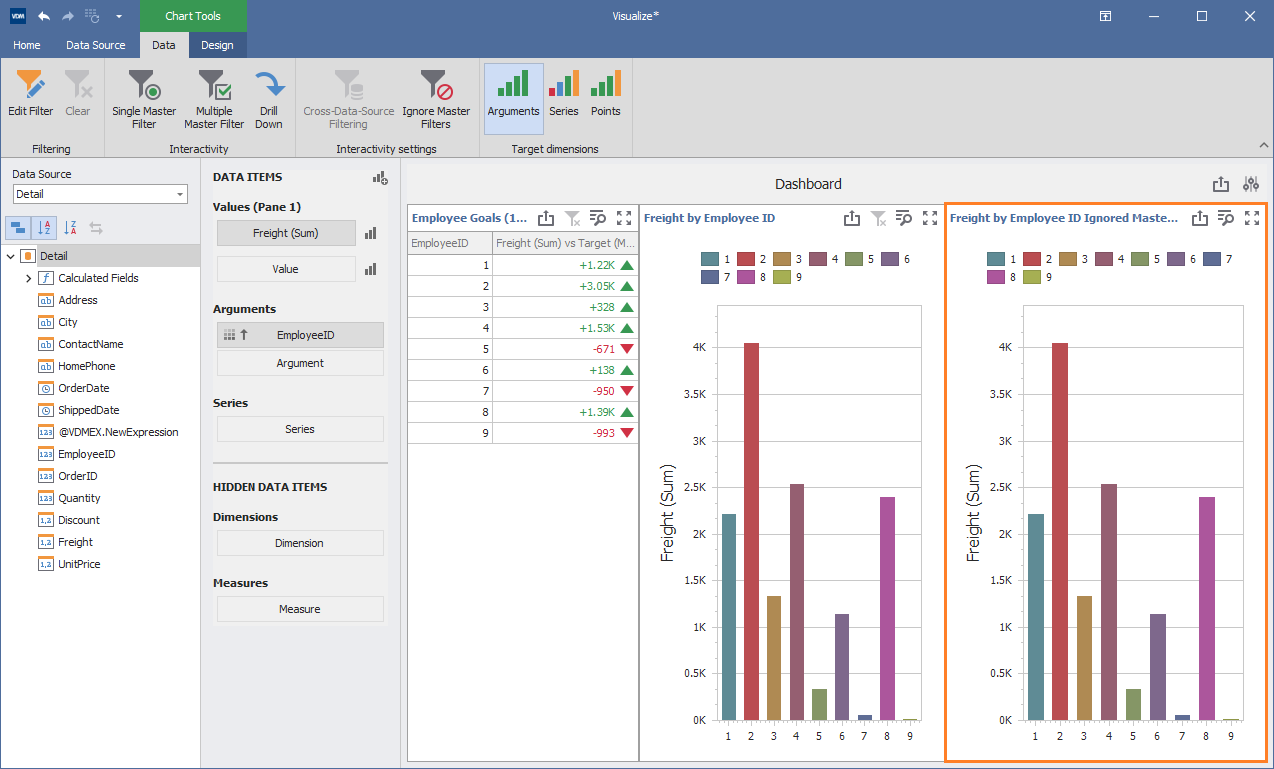 4. Select the Grid and enable Multiple Master Filter.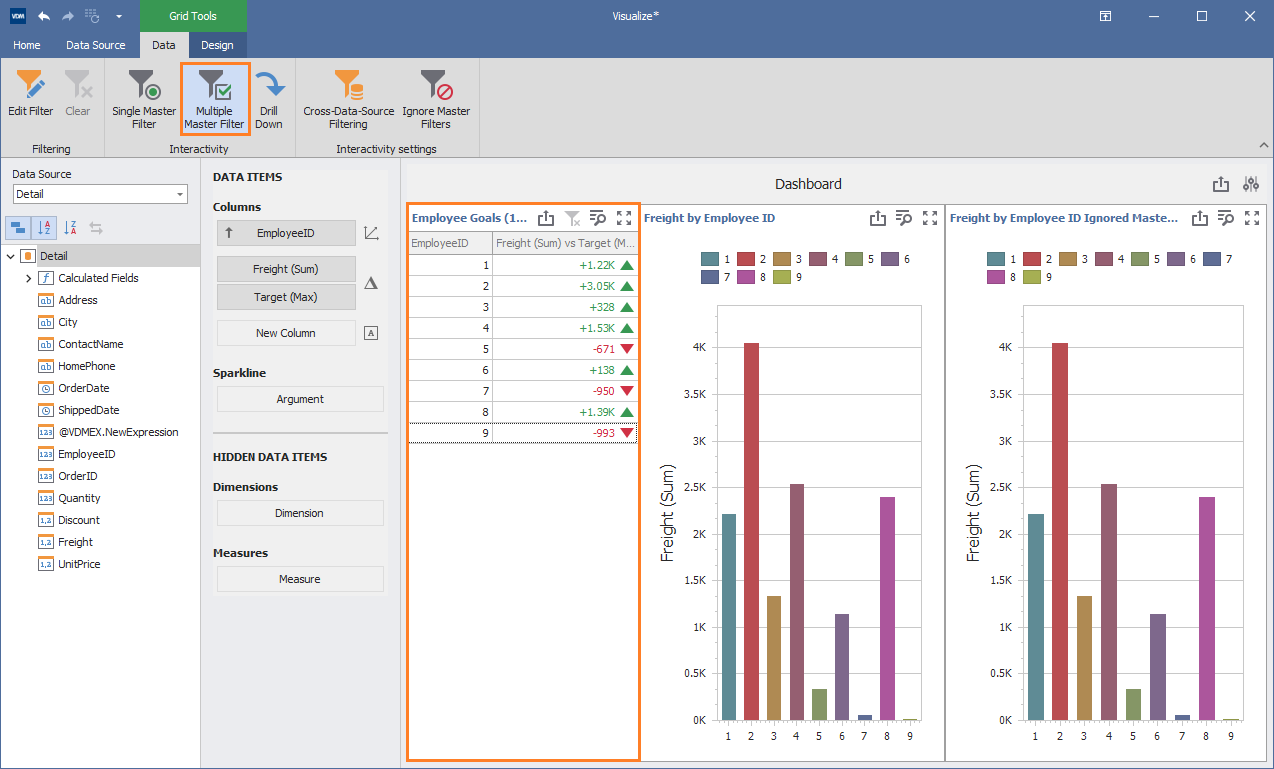 5. Select the second chart and enable Ignore Master Filter.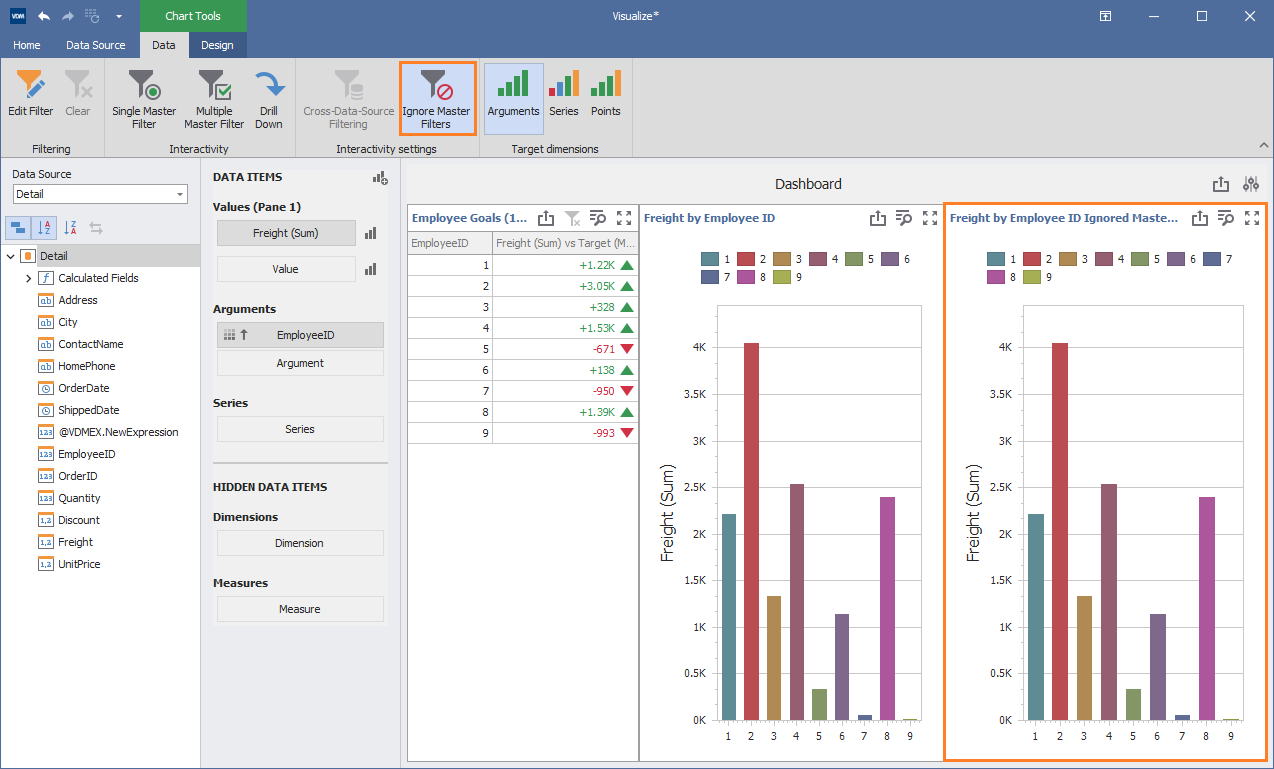 6. Click on multiple values in the Grid and you should see your data inside the first graph update and the second will not.