Trouble viewing images? Click on images to enlarge.
In this article we cover how and why to use the Save With Data button inside VDM.
How does it work?
Once the View has been ran, the Save With Data button will save the View with all the records returned. Once that View is opened you will be notified that the View has saved data and ask if you want to use it. If yes is selected all of the data will be loaded without needing to run the View or connect to a database.
Note: Save With Data will store the data in the View. It is strongly recommended to only use test data / non-identifiable data.
Video Tutorial:
How To Save With Data
1. Open/Create your View and run it.
Note: The View must be ran in order to be Saved With Data.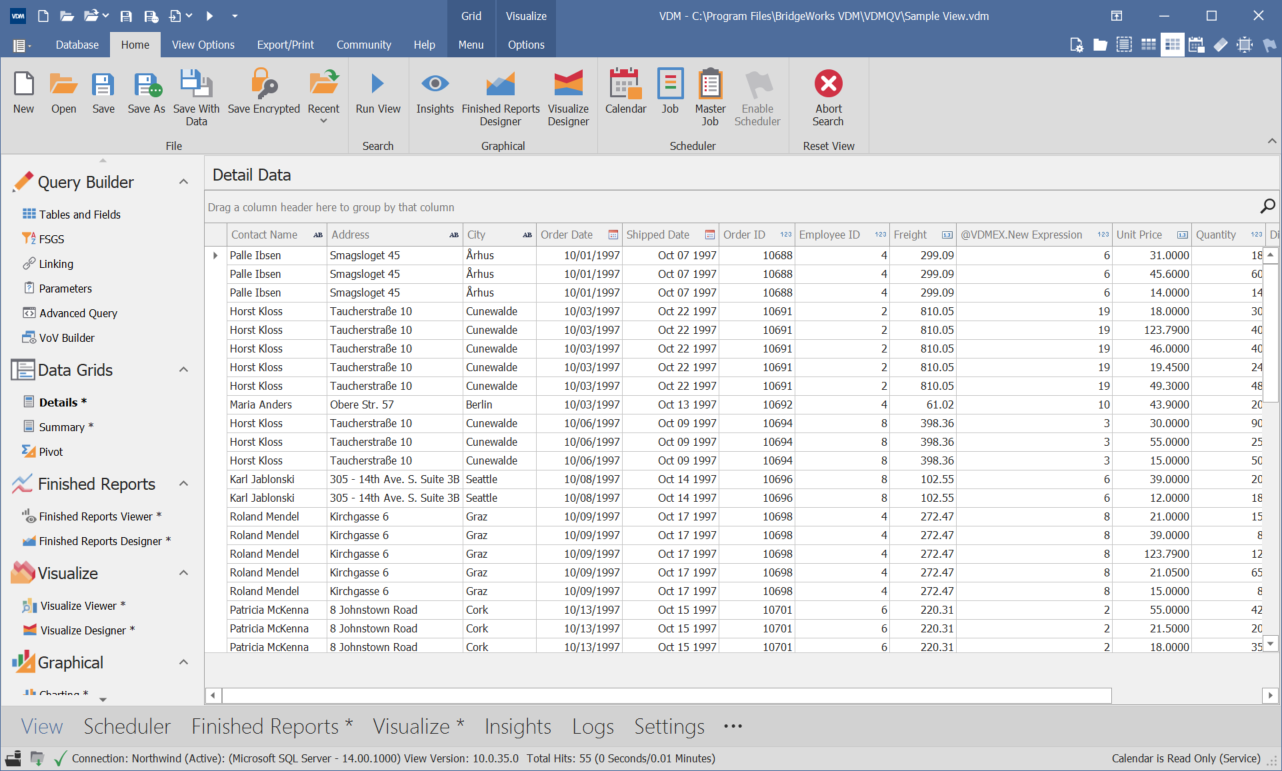 2. Click the Save With Data button located in the File section of VDM's main ribbon bar.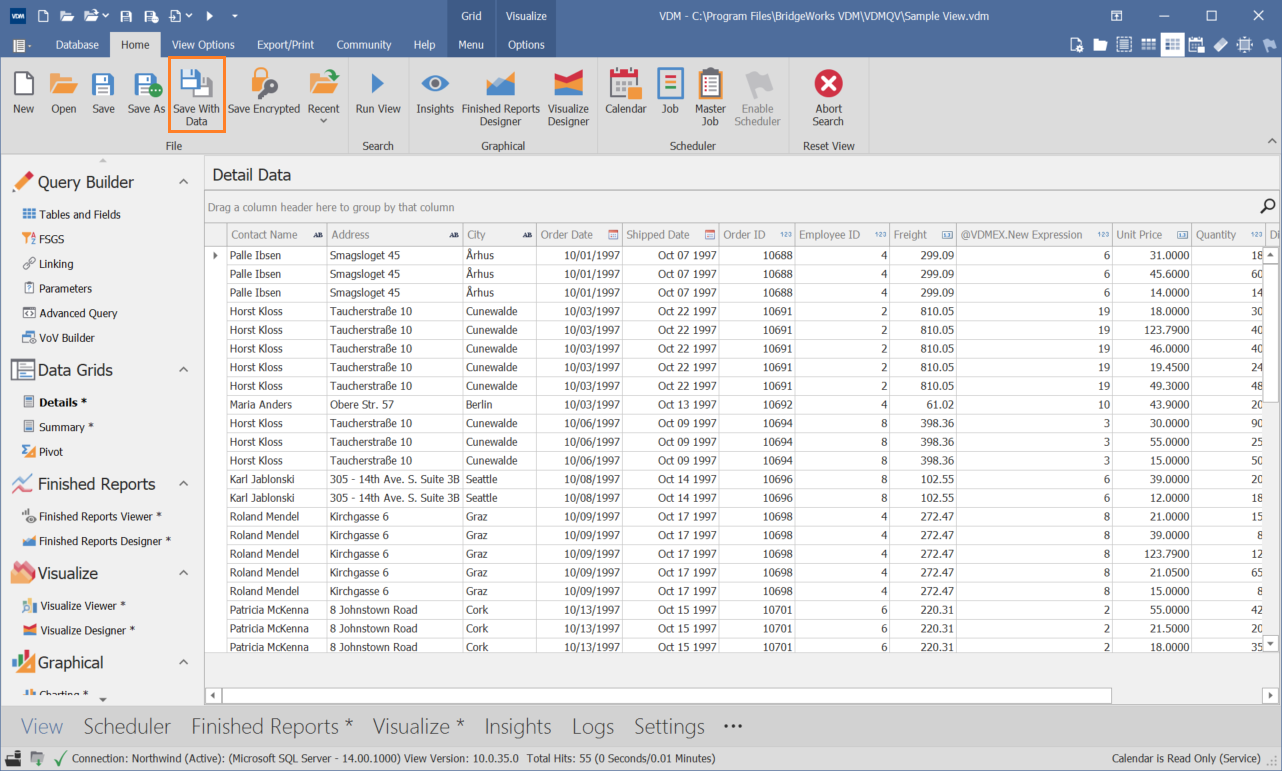 3. Save the View. Download attached View below for example (ExampleView WD)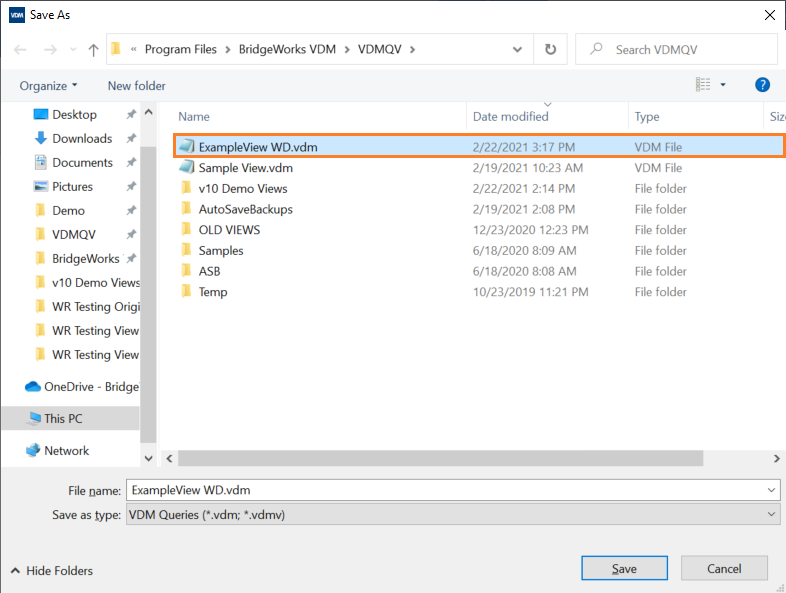 4. Verify View was saved with data by opening the new View and selecting Yes when prompted to usee the View's saved data.